This Father's Day we're celebrating Dad with homemade Father's Day crafts like this one. This Our Dad Rocks Father's Day Craft is an inexpensive, yet adorable way to show Dad how much he means to your family this Father's Day.
This is a partnered post with Mirum. As always, all thoughts and opinions are my own.
I know that sometimes homemade crafts can be really expensive to make. For this homemade Father's Day craft, I wanted to make something that was easy for anyone to recreate and didn't cost an arm and a leg to make.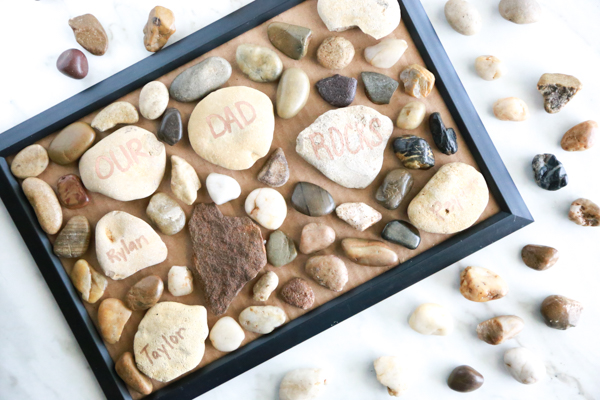 This craft was very inexpensive, y'all. I only spent $2.  I had most everything on hand already, so the only things I needed to buy was a cheap frame and a bag of small rocks. Each only cost $1.
Ready to make this craft for Dad this Father's Day?
Our Dad Rocks Father's Day Craft Supplies
frame
adhesive
large & small rocks (smooth, flat rocks work best)
paint pen or Sharpie

How to Make Our Dad Rocks Father's Day Craft
Make sure all the rocks all clean and dry before using. When choosing the rocks for this craft, please keep in mind that flat rocks work best.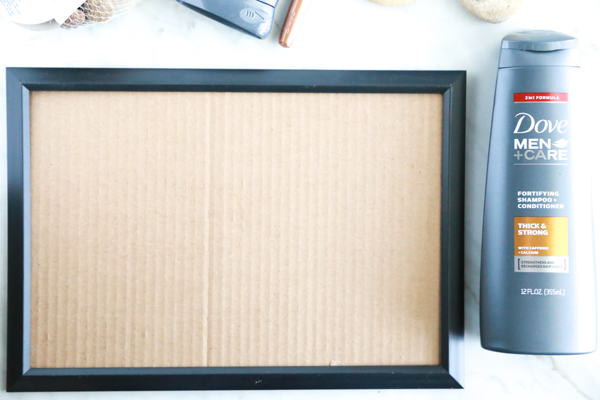 You'll also need a sturdy surface for this Father's Day craft since the rocks are heavy. If you think the cardboard provided with the frame is too thin and flimsy, cut out a piece from a thicker box you have laying around the house. I had to do this with my frame so I took the promotional cardboard from the frame, put it on top of a cardboard box, traced it with a marker, and then cut it out. Doing this makes sure that you get the perfect size to fit within the frame. Keep in mind that rocks are heavy so find the thickest, firmest cardboard you can.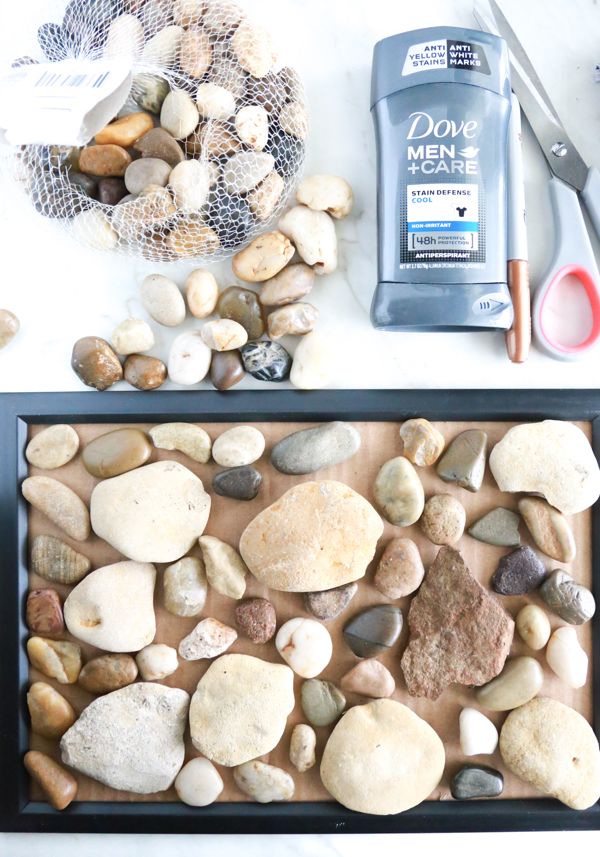 Then, place the cardboard into the frame so that you don't have to move it once you're done securing the rocks with adhesive. This will give it time to work without being moved and messed with. Once the rocks are clean, dry, and ready to use, line them out on the cardboard in the frame. Once you have the design you want, using a paint pen or permanent marker, write out the words OUR DAD ROCKS on three separate larger rocks. Then, have your children write their names on a separate, larger rocks as well.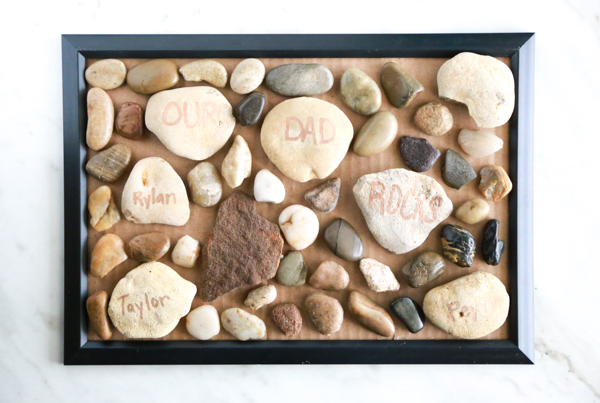 After you have all the words and names written out on the rocks, use a strong adhesive and secure all the rocks to the cardboard. Allow to dry according to adhesive instructions.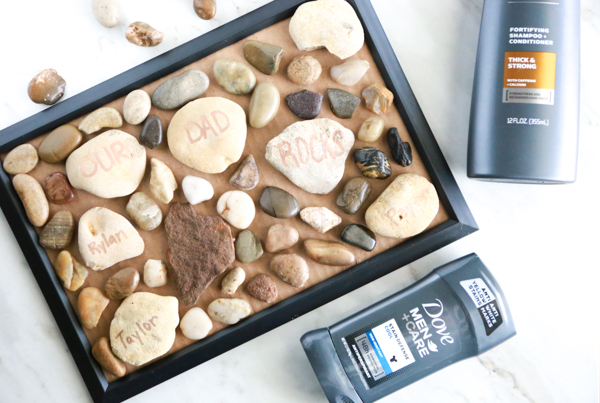 Once the adhesive is dry, the Our Dad Rocks Father's Day Craft is ready to give to Dad this Father's Day.
Not only is this a great gift all on its own, but you could add in some of Dad's favorite Dove products so that he can look and feel his best every single day. And with CVS' great prices, you can stock up and save on Dove and help keep Dad looking and smelling nice.
Whether he likes foaming body wash, shampoo, deodorant, hair gels, or ALL of them, Dove Men+Care products are a perfect gift this Father's Day. From head to toe, Dove Men+Care has Dad covered.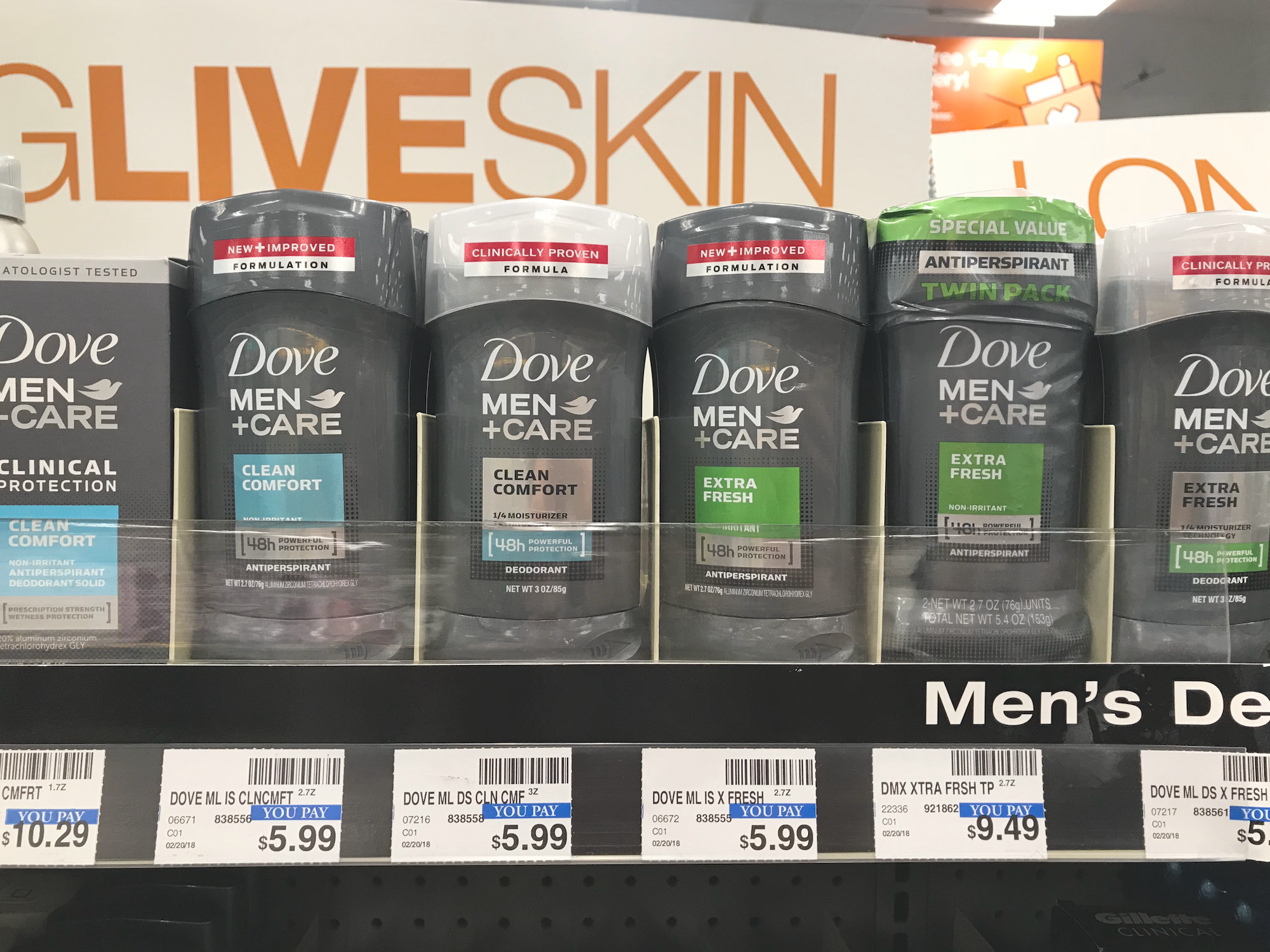 CVS / Dove Men+Care Offers for Father's Day
During the week of June 10th – June 16th, Buy 1 Get 1 50% off on Dove Men+Care products. Also, earn $2 ExtraBucks Rewards when you buy two (2) participating Dove Men+Care, AXE, Vaseline Men, or Degree Deodorant, Body Wash, or Hair Care products. ExtraBucks Rewards offer is limited to one per household with card.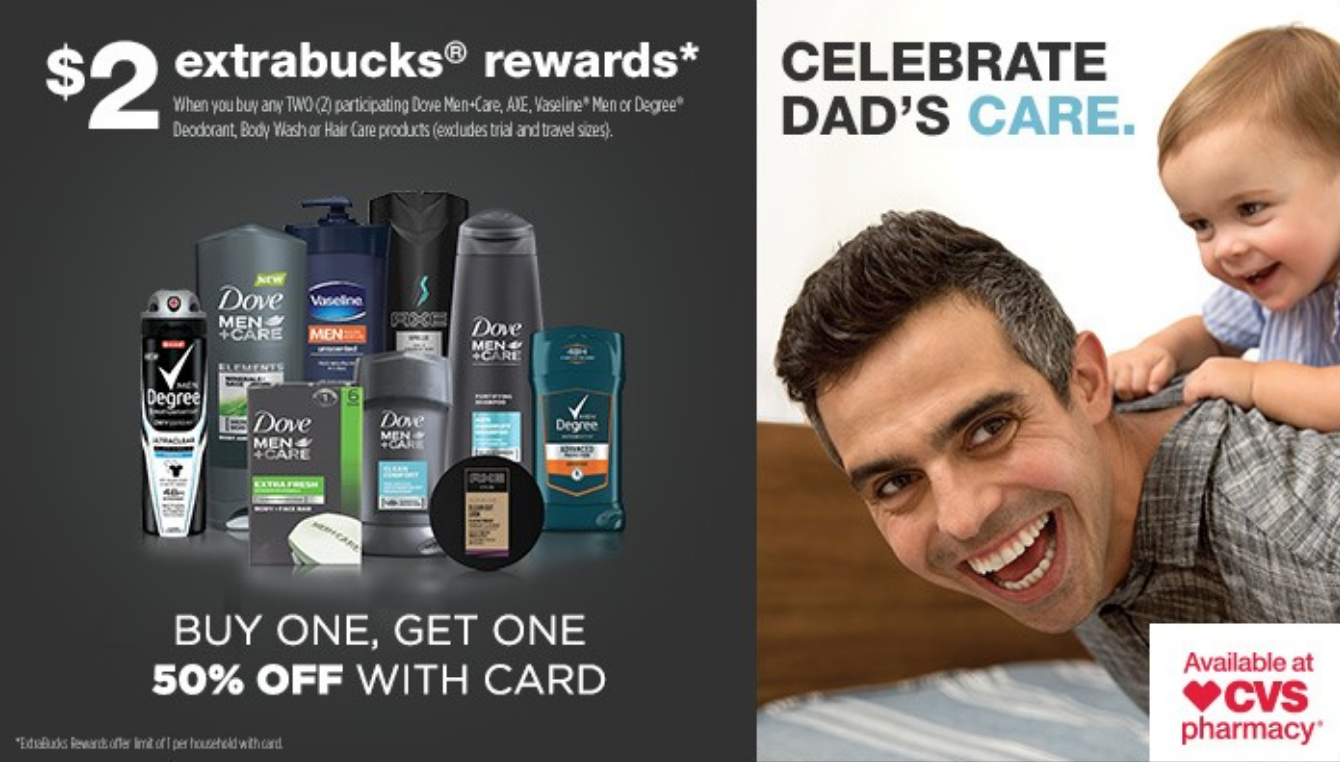 Don't lose this adorable, homemade Father's Day craft! Pin this Our Dad Rocks Father's Day craft to your favorite board on Pinterest so that you'll always know where it is.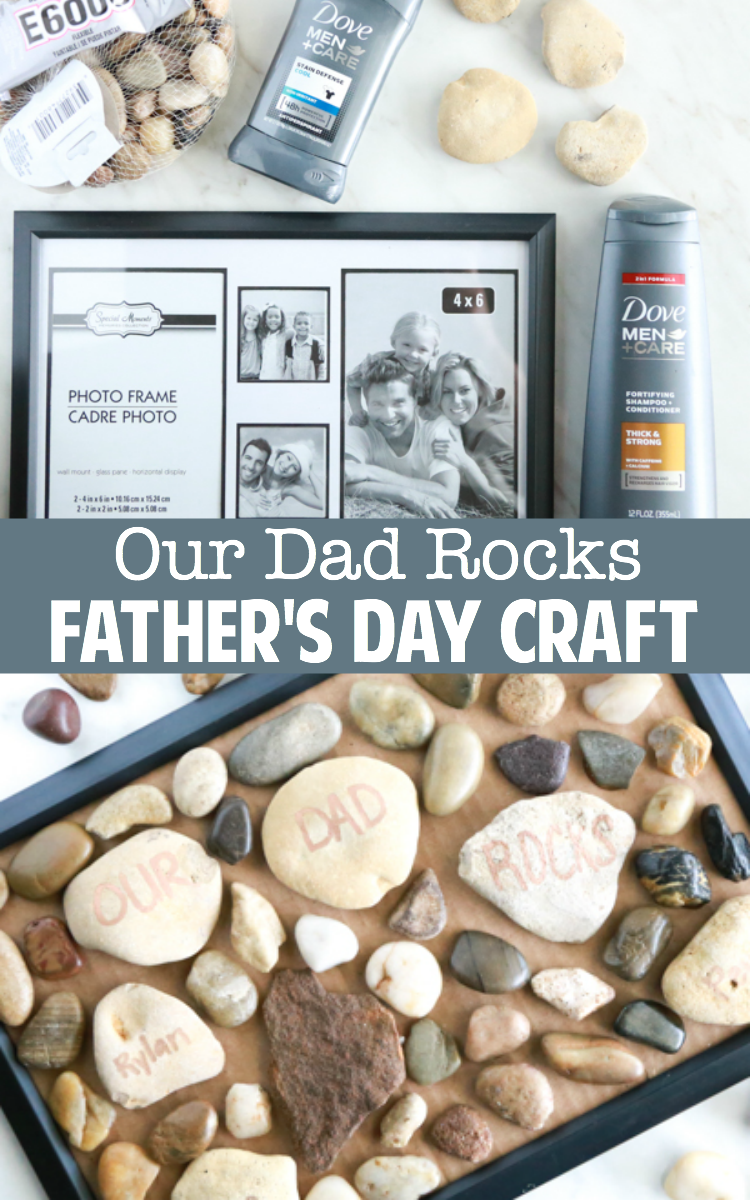 Want a Father's Day activity that isn't as hands-on? Try this Fun Facts About Dad Printable! It's perfect for Father's Day.