Awaken your senses and feel fresh any time of day with the new Caress Botanical Body Sprays. Get down with the freshness with the Caress-inspired Pandora playlists.
This is a partnered post with Mirum. As always, all thoughts and opinions are my own.
The hot summer months are here and staying fresh just got easier with long-lasting light scents like Pink Peony, Sweet Violet and Mediterranean Lotus. These Caress Botanical Body Spray scents available at H-E-B are naturally-inspired to help you celebrate any mood while enjoying a fresh, light scent.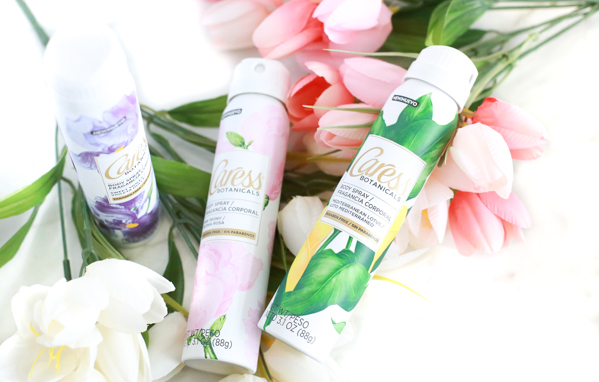 Caress Botanical Body Sprays
Caress Pink Peony Botanical Body Spray: Top note: White Orchid, Heart note: Pink Peony, Base Note: Tonka Beans
Caress Sweet Violet Botanical Body Spray: Top note: Tangerine, Heart Note: Sweet Violet, Base Note: Musk
Caress Mediterranean Lotus Botanical Body Spray: Top note: Bergamot, Heart note: Mediterranean Lotus, Base note: Amber
With these brand new body sprays, you can awaken your senses and feel "out-of-the-shower-fresh" at any time of day or night.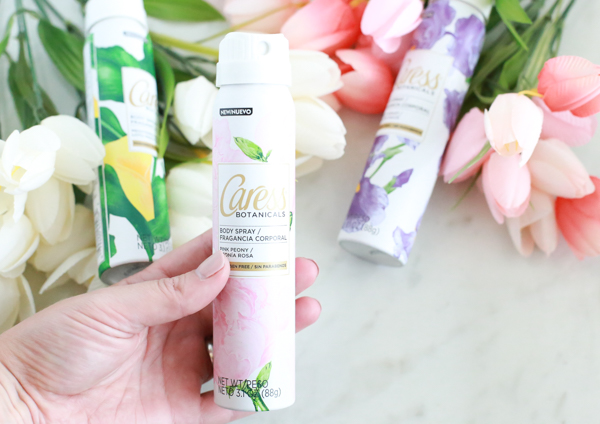 Mix & Match
I tend to get tired of the same things when I use them over and over again. I like to switch things up with each new season. With Caress Botanical Body Sprays it's easy to do just that.
And because they're light and fresh scents, they're easy to mix and match to create your own scent to awaken your senses.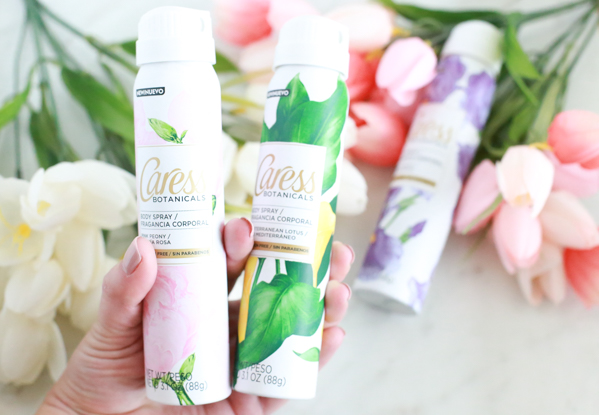 I like mixing Pink Peony and Mediterranean Lotus together as it creates a beautiful scent perfect for summer. These two scents blended together remind me of fresh flowers, tropical locations, and fruity drinks.
Easy Gift Idea
I'm a giver and I love giving gifts to my friends and family. I love these body sprays so much that I thought they would make a great gift for some of my girl friends. I created a printable gift tag, printed it out, and then tied it around the set using some colored twine. I really love the way it turned out.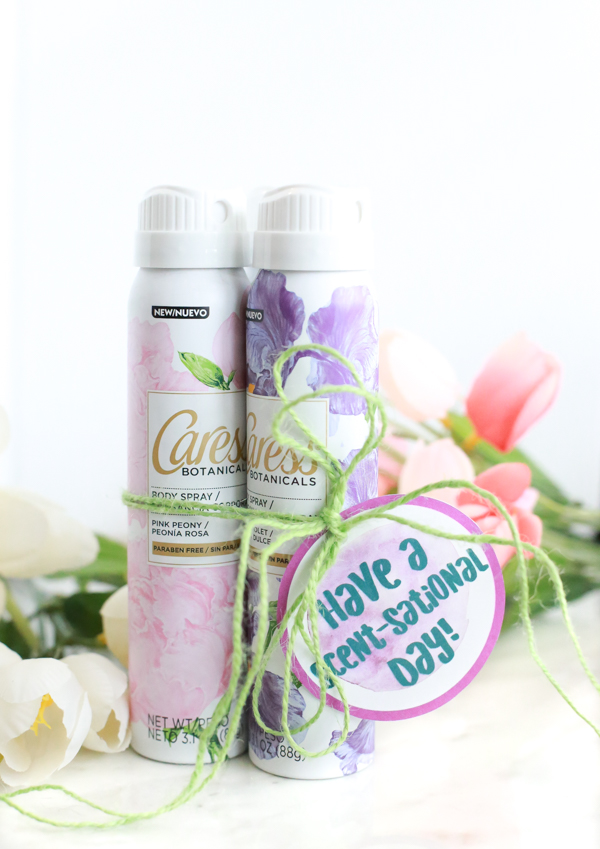 Want to gift a set? Print your own free printable gift tags.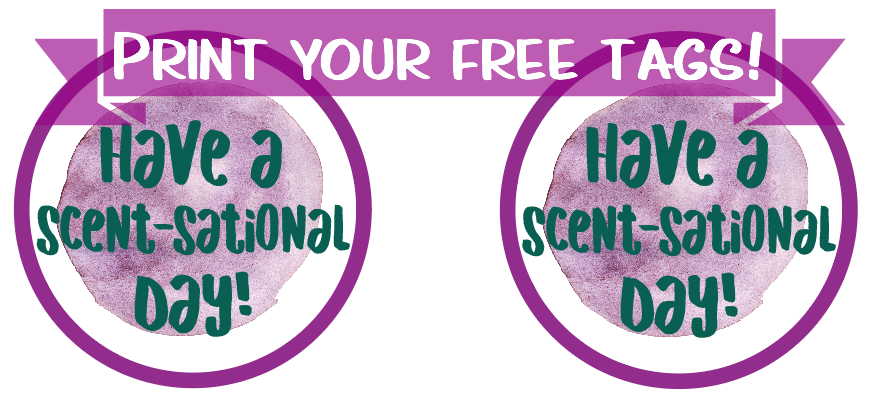 Treat your favorite girl friends to a "scent-sational" day with Caress Botanical Body Sprays!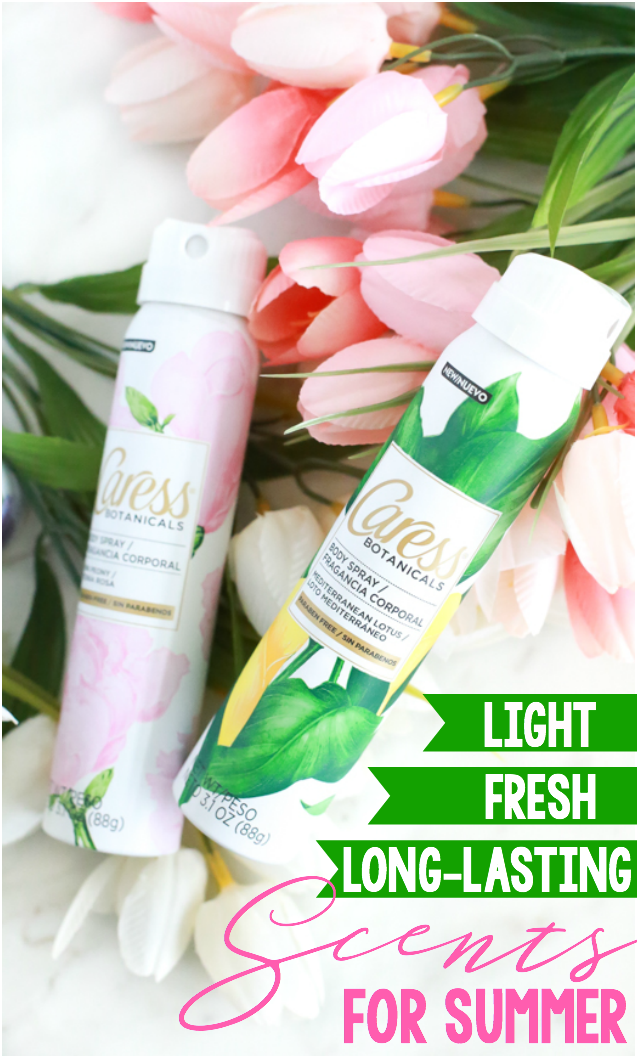 And now with Caress-inspired Pandora playlists, you can amplify any state of mind and embrace each notes as it hits you. So head out to your local H-E-B and pick up Caress Botanical Body Sprays at H-E-B and get down with the freshness.
Don't forget to pin this post to one of your Pinterest boards so you don't lose it. Scents make perfect, year-round gifts!