Stay on top of homework this year with this FREE Printable Homework Planner for Students. Print a new one every week or laminate it and use it week after week.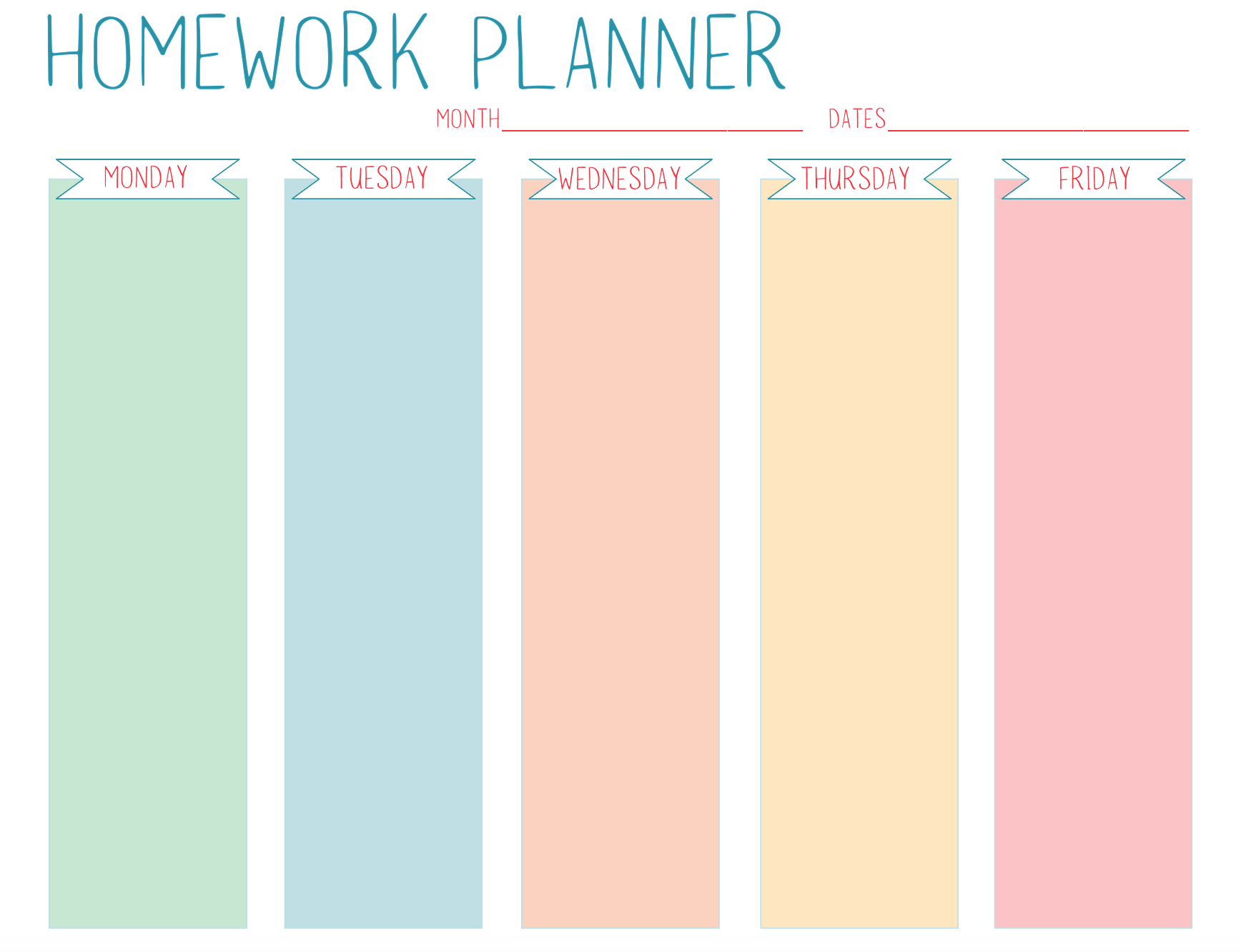 I know that we're right smack in the middle of summer and the last thing we want to think about is the busy back to school season. But whether or not we want it to come — back to school is coming, y'all. Before long the kids will be headed back to the classroom, homework will start again, and those busy weekdays will be in full swing.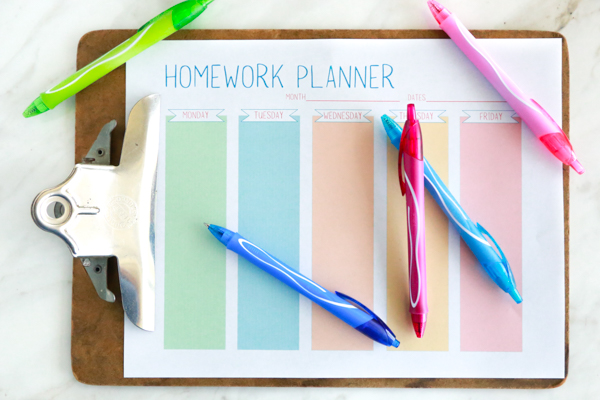 With the free printable homework planner for students, your children can easily track and stay on top of all their homework assignments each week. This free printable works great to help children from early elementary grades all the way up to those taking college-level courses stay on track and not miss any assignments.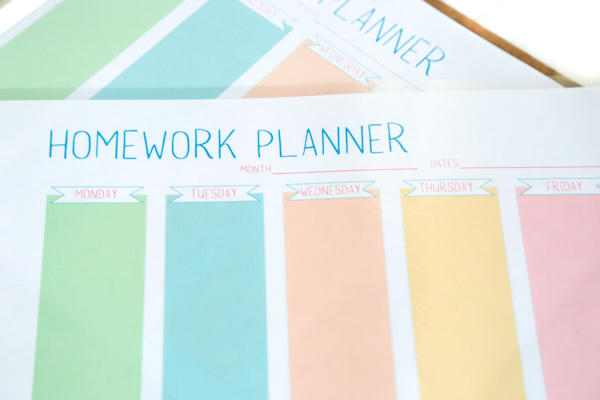 I've used this printable homework planner in two different ways. At first I was printing a new one each week. It dawned on me that I could save a little bit of paper and ink costs by laminating it and reusing week after week. It's easier to carry over any remaining assignments that way too.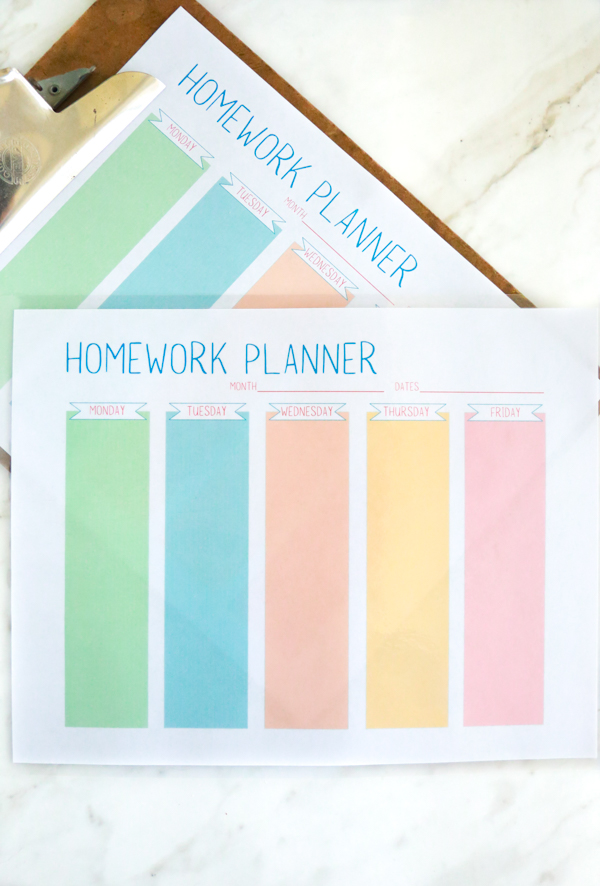 You don't need any fancy paper for most of the printables that I make and offer for free. For a good, multipurpose paper I recommend this paper from Amazon. It's just a regular paper and is one of the better paper deals that I've found. However, if you want a thicker paper, like cardstock, I recommend this cardstock from Amazon. It's pretty much the cheaper of the cardstock that I've found, used and loved. The thickness is perfect for most projects but not too thick where it jams the printer.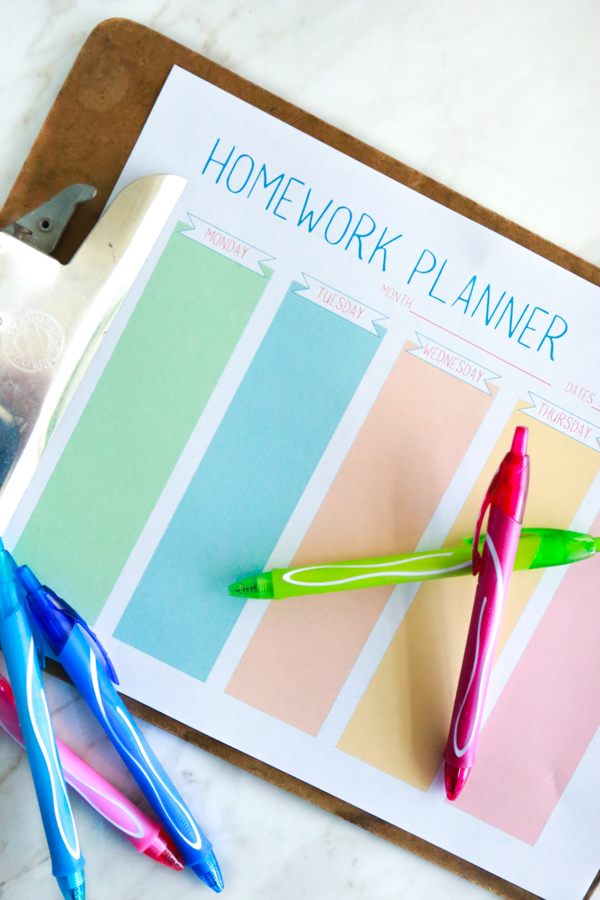 I have this file saved in Google Drive. For best results, download the image to your computer and then print it from there.
Don't forget to pin this to your favorite Pinterest board so that you don't lose it next time you need it.