Are you getting enough Omega-3s in your diet? I think it's probably safe to say that you aren't. Here are 8 reasons you need Omega-3s.
This is a sponsored conversation written by me on behalf of MegaRed®. The opinions and text are all mine.
As I get older I find that I'm paying more attention to my body and the nutrients and vitamins it needs to function properly. When we're young, it's a bit easier for the body to handle any deficiencies. When we get older, well, that's a different story.
According to a study by the Global Nutrition and Health Alliance (GNHA), a whopping 98% of people do not get enough Omega-3s through diet alone. That means that the majority of us need to eat a better diet and add an Omega-3 supplement to our routine. Since Omega-3s are essential nutrients that your body does not produce, it is very difficult to get from food alone.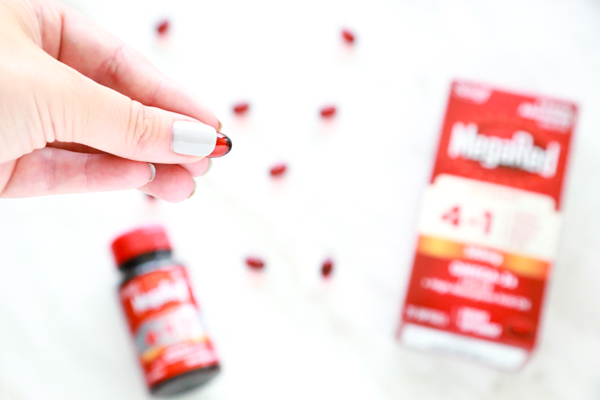 Thankfully supplements are an easy way to get the Omega-3s the body needs, but keep in mind, not all supplements are created equal. MegaRed supports the heart, joints, brain and eyes with a special combination of high concentration Fish Oil and high absorption Krill Oil. One softgel offers 2X more Omega-3s than standard fish oil alone and offers the essential Omega-3 support needed for your whole body.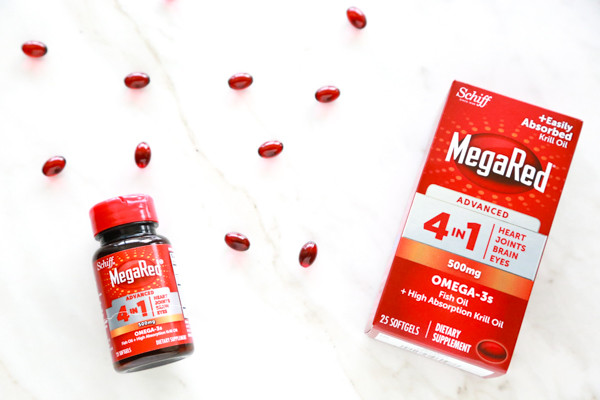 MegaRed supplements come from fisheries that have been independently certified to the MSC's standards and are guaranteed for purity, freshness and labeled potency.
8 Reasons You Need Omega-3s
Supports Eye Health & Vision
Important for Cognitive (brain) Health
Important for Healthy Skin
May Reduce the Risk of Heart Disease*
Supports Healthy Arteries
Supports Healthy Triglyceride Levels
May Support Bone Health
Important for Healthy Joints
I think it's so important that we supply our bodies with the things it needs. With just one MegaRed softgel a day, you are doing so much for your body with very little effort.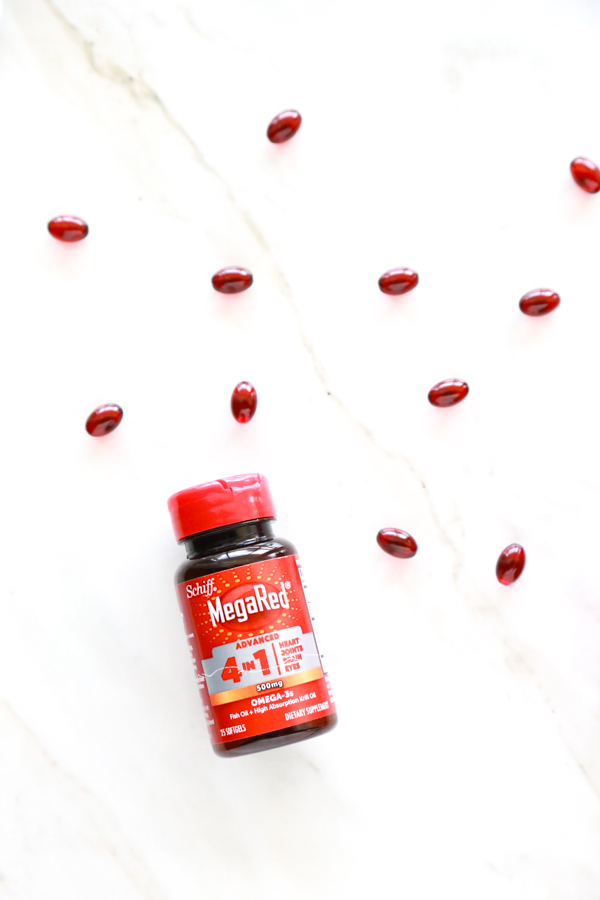 In an effort to maintain optimal health, I received a free blood kit to test my levels. If you want to purchase a kit to test your levels, you can do so here. Or, visit your local Walmart at the Wellness Day Event on 9/22 from 10am – 2pm local time to score a FREE Omega-3 Index home test kit. This is a great opportunity for you to save quite a bit!
*These statements have not been evaluated by the food and drug administration. This product is not intended to diagnose, treat, cure or prevent any disease.