Scroll down to the bottom of this post to get your entries in for The Magic Book of Spells giveaway. Thanks to Disney Books for sponsoring this giveaway.
If your family loves watching Disney XD as much as my family does, then I'm sure you know all about Star vs. The Forces of Evil. The show follows the adventures of Star Butterfly, the turbulent young heir to the royal throne in the dimension of Mewni, who is sent to Earth so she can complete her education and learn to be a worthy princess. Marco Diaz, a human teenager who becomes her roommate and best friend. During their daily lives together, they go on adventures in other dimensions. You have to watch it to see these adventures, y'all.
Just a little bit of Disney knowledge for you – did you know that Star vs. The Forces of Evil is the first Disney XD series created by a woman?
About the Magic Book of Spells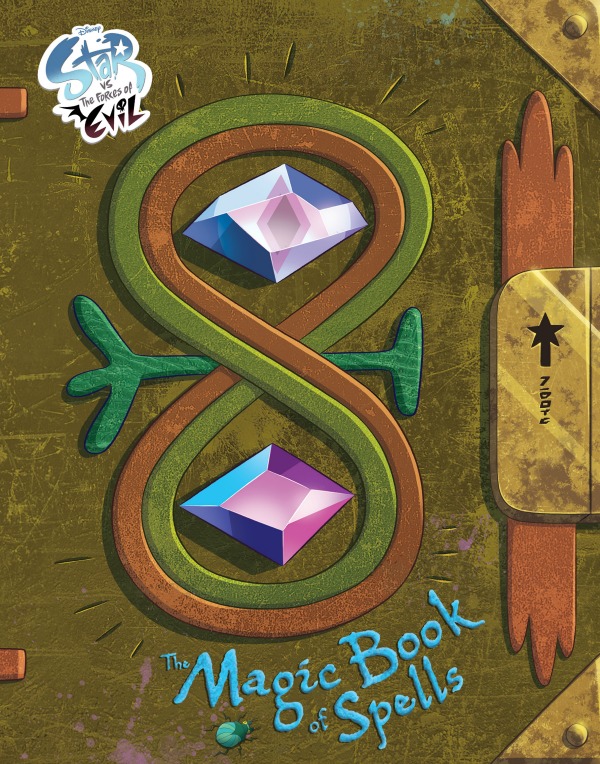 Ever wondered what's inside The Magic Book of Spells? It contains every spell you've ever seen on the show, plus the history of Mewni, as told by thirteen queens. Each chapter is full of secrets, magic, and notes from Star Butterfly!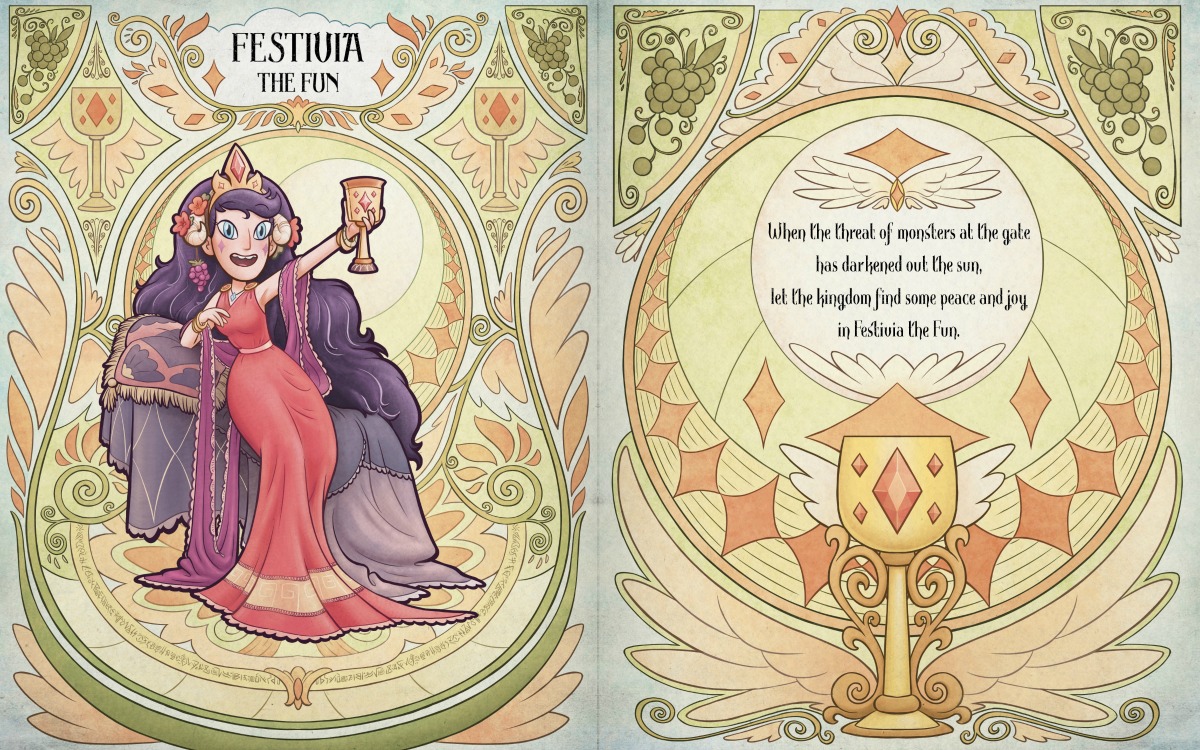 This fun-packed, full-color jacketed hardcover version of The Magic Book of Spells will give fans of Star vs. the Forces of Evil all the inside information…and a chance to meet four never-seen-before queens.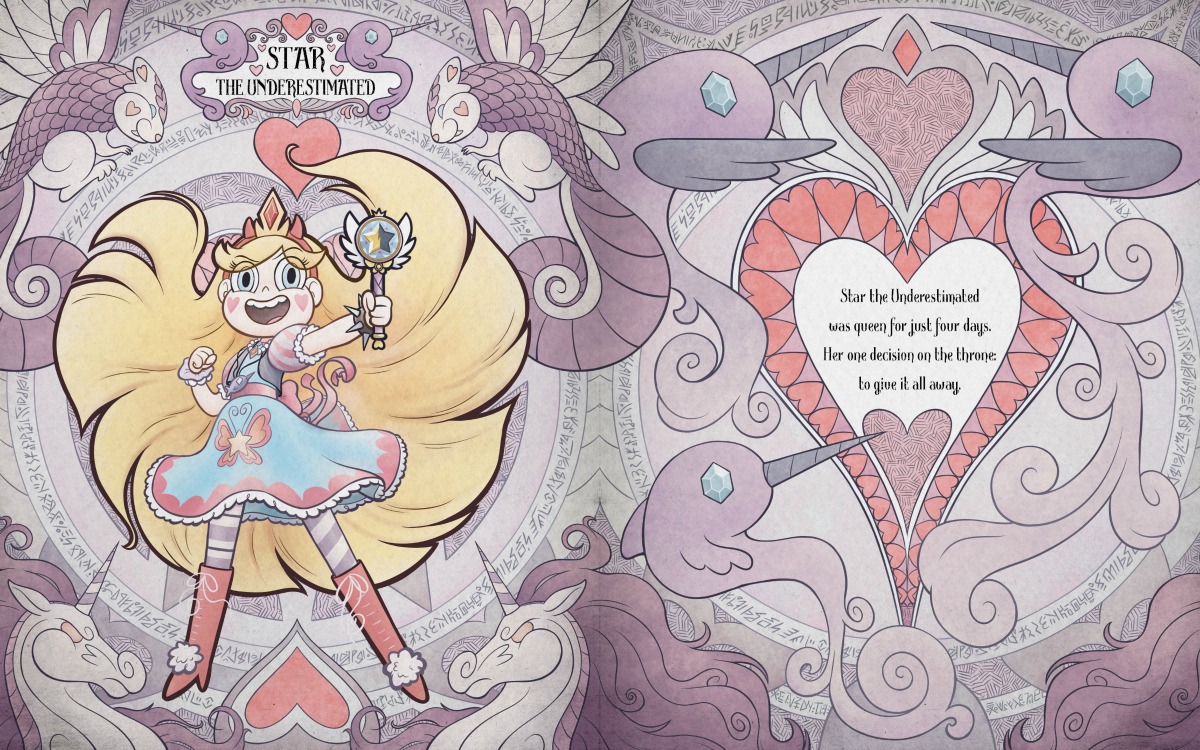 Fans will have access to the past 13 Queens. Well, 12 Queens and one not-quite Queen. They'll gain insight into their various spells, histories, diary pages, tarot cards, secret loves! They can find out their Aureole sign, recipes for Mewni pies, and if they are really clever unlock a secret language.
The Magic Book of Spells Giveaway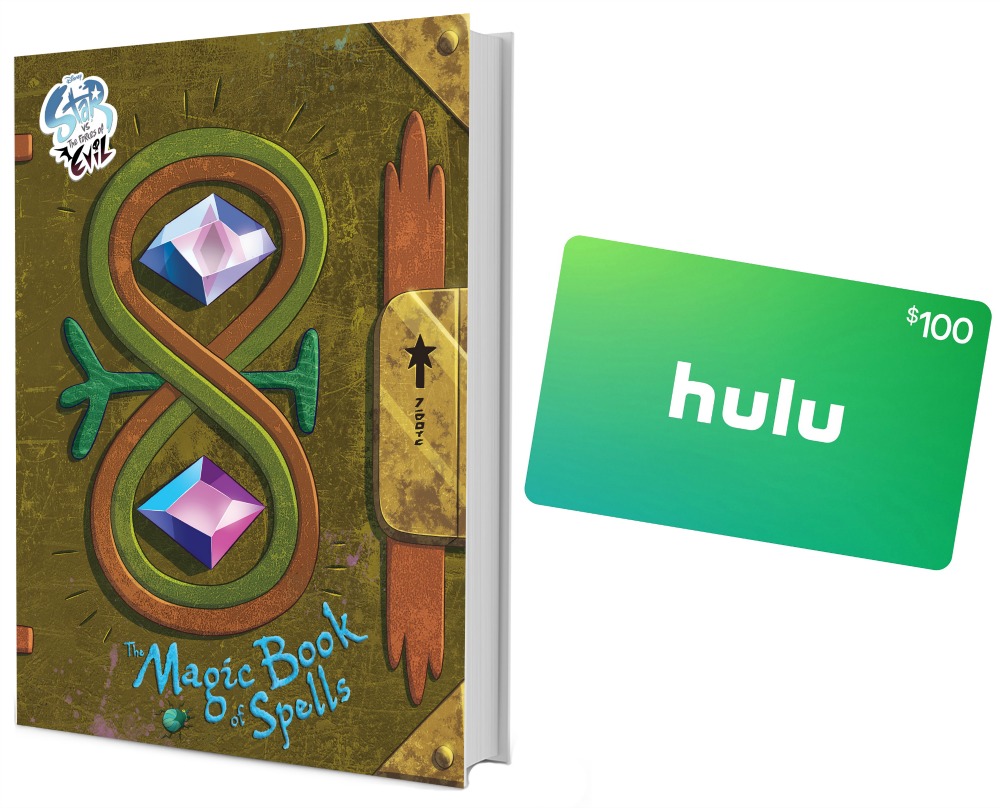 Enter to win this Star Vs. The Forces givieaway using the widget below. The Winner will receive a copy of Star vs. the Forces of Evil: The Magic Book of Spells, plus a $100 Hulu gift card!