With the busyness of everyone's lives, it's no wonder why so many people eat out instead of eating at home. As I'm sure you know, dining out can get really expensive, really fast. I'm going to share the tips we follow for how to spend less money eating out.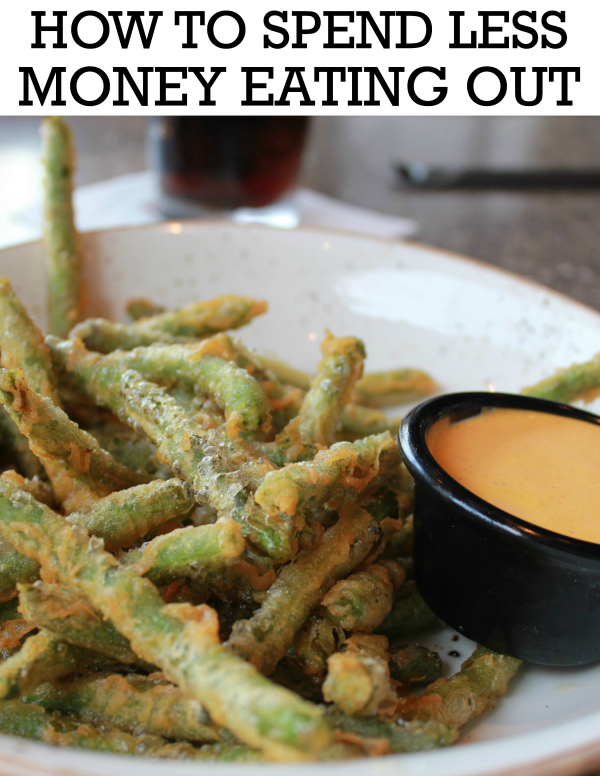 How to Spend Less Money Eating Out
Join the loyalty program / email list. With restaurants trying to earn your business, many offer loyalty programs or special offers for those on their email list. Check out each of the restaurants you frequent on a regular basis and make your signed up with any available programs. It's always a good idea to sign up for other restaurants in your area, even if you don't go there all the time. Not only will you receive specials for use on your birthday, you will usually receive emails with exclusive coupons throughout the year. Remember to sign up everyone on the email list — even the kiddos. They deserve free meals on their birthdays, too. A free meal can easily help you spend less money eating out.
Take advantage of "Kid's Eat Free" promotions. Go to restaurants that offer "Kid's Eat Free" promos on different days of the week. If you look hard enough you can usually find a restaurant for each day. Many restaurants offer specials for a free kid's meal (or two) with the purchase of an adult entree. This can save some major cash. Make sure to call the restaurant to check on their policy before heading out. You can also Google your city with kid's eat free (ex. houston kids eat free) and it should pull up lists for your area.
Thumbs up for free starters and appetizers. The restaurant may not call them that, but that's what they are. Go to a restaurant that offers something free before your meal. One of our favorites is Texas Roadhouse because their rolls are absolutely amazing. It's easy to fill up on rolls so that you can order a cheaper dinner. Many Mexican restaurants offer free chips and salsa/dip. No more ordering those $8 appetizers, y'all! That's an easy way to spend less money eating out.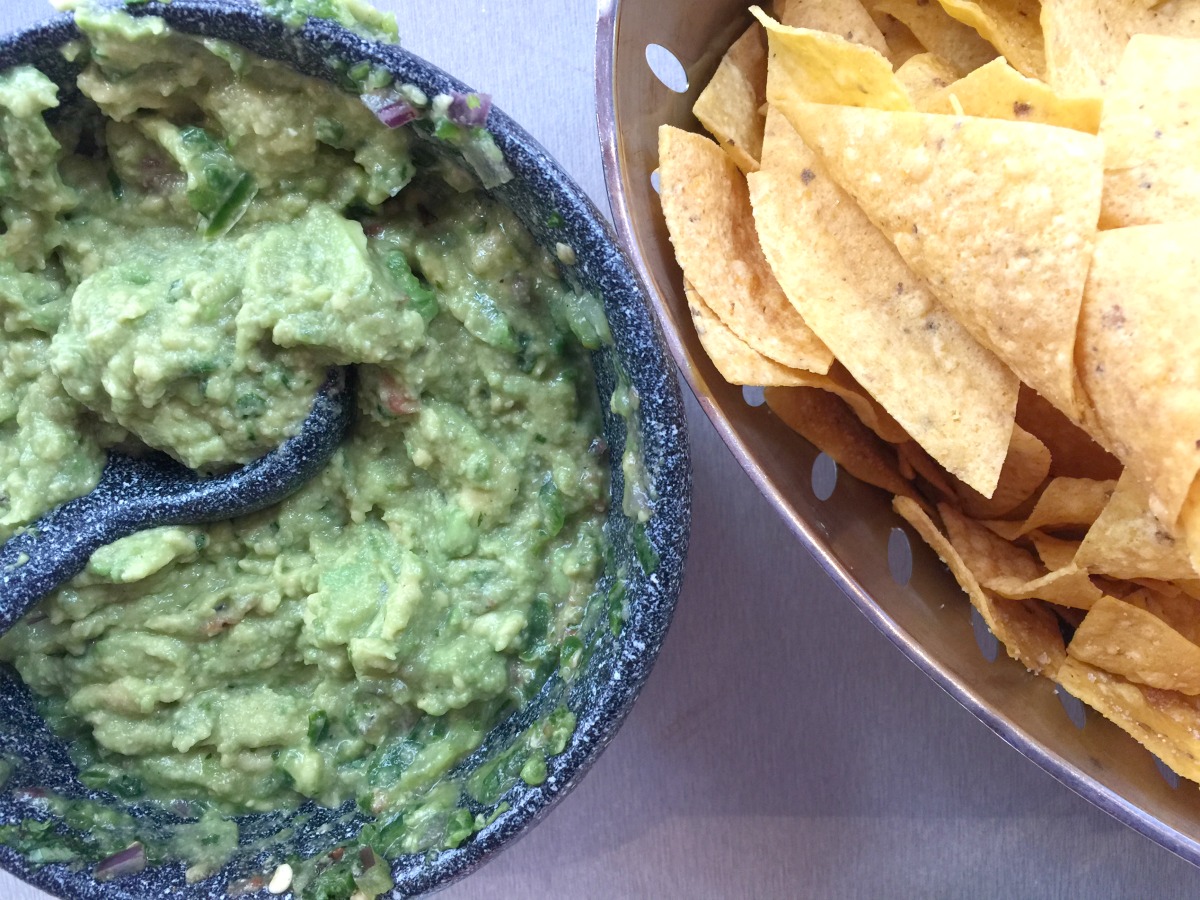 Go to a restaurant where you don't have to tip. I believe that waitstaff at restaurants should be tipped based on the service they are providing their customers. But not all restaurants have waitstaff that are helping you and that can save big bucks, y'all. Options such as Chipotle or Panera offer great food options and an inviting atmosphere, but at these particular establishments you don't have to leave a tip. This saves at least 15%, given you're a tipper. It's such a great way for how to spend less money eating out.
Skip the soda or alcoholic drink. I haven't been to a restaurant lately where the soda hasn't cost less than $2.49. I don't drink alcohol so I don't have any idea what those cost, but I'm assuming they aren't cheap. The cheaper alternative is to order water. Not only is it better for your budget, your waistline will thank you. Just by drinking water, my family of five saves at least $14 when we go out to eat. Tip: Order slices of lemon or lime to squeeze in your water.
Purchase a full-size entree and have the children share. Instead of purchasing multiple kids meals, which run anywhere from $5 – $9 depending on the restaurant, purchase one full size entree and ask for extra plates so that the children can share. My kids love chicken tenders so I can usually get by with one adult entree. A kid's serving size usually comes with two strips and an adult serving size usually has four – five. I just split the tenders and the side and save myself a few bucks with just a little bit of effort.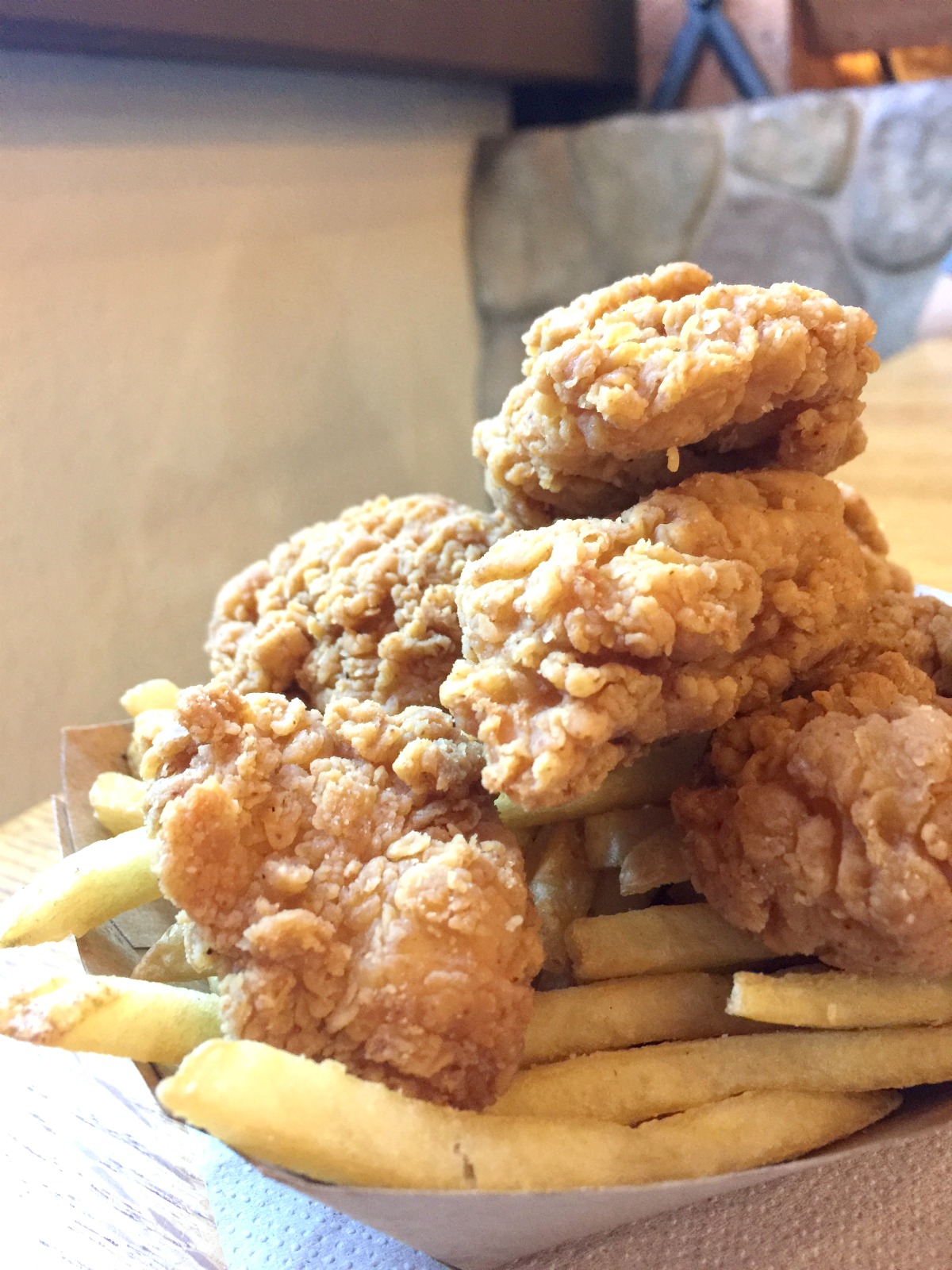 Don't be tempted by the dessert menu. I love dessert. But it can get costly when everyone at the table wants a dessert. To solve this, we usually just stop at a store and let the kids choose something they can share. Ice cream is usually what we end up getting. I can feed our entire family of five dessert with a gallon of ice cream. If they aren't feeling ice cream, the 2 for $1 candy bars are also a great option. That is, unless you have a coupon for a free dessert that you got by signing up for the restaurants email list.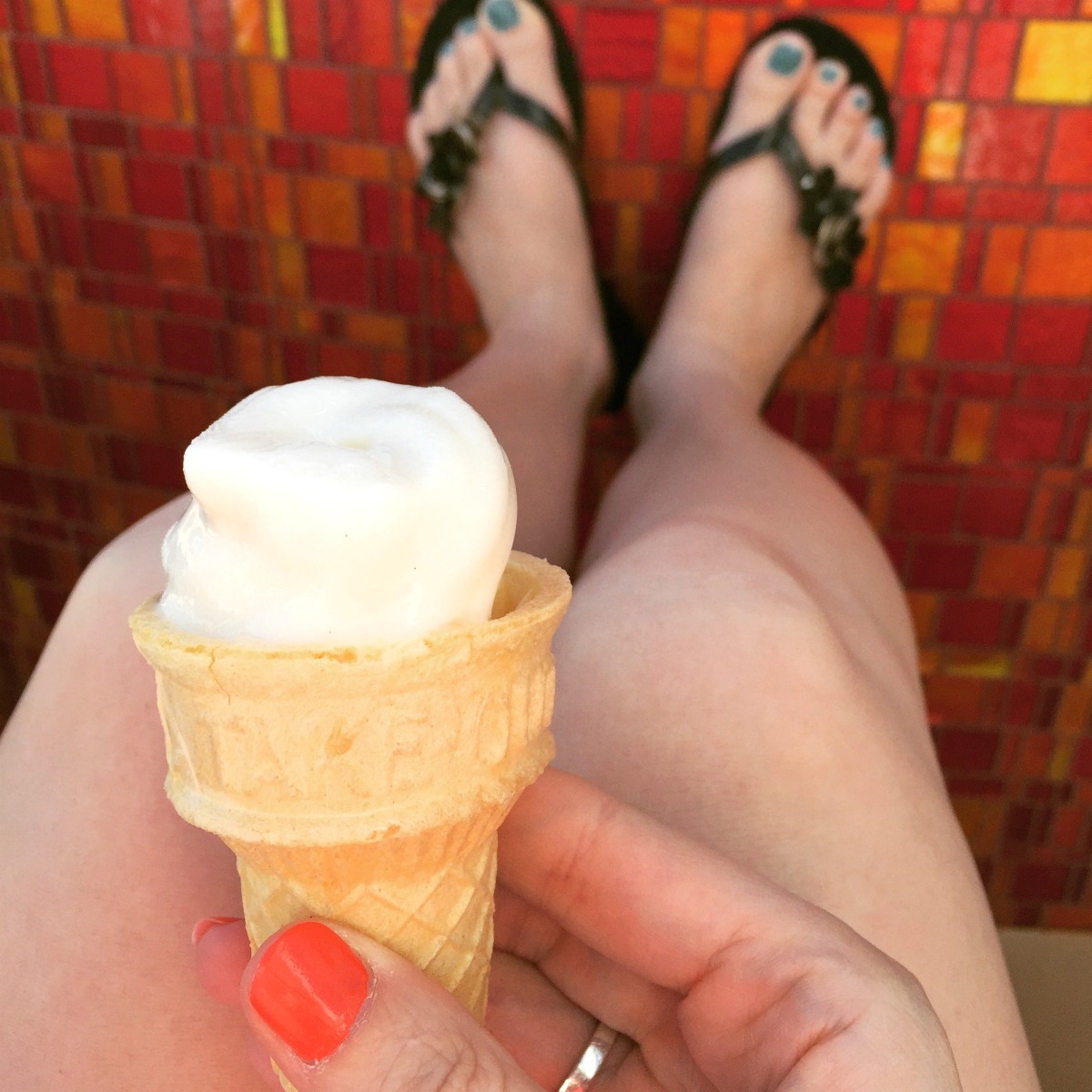 Be loyal. There are so many different restaurants you could choose from, but not all of them are created equal. And neither are their rewards/loyaly program. Choosing restaurants that offer rewards for your purchases and/or frequent visits is a great way to save money while eating out. Restaurants such as T.G.I Friday's offers a reward for each $100 spent in the restaurant and can then be redeemed for money off or free entrees.
Eating out is a convenience many of us simply don't want to give up. It's so much easier to have someone else do all the cooking and the cleaning.
But eating out gets really expensive, especially when you have a handful of kiddos. By implementing these tips for how to spend less money eating out, we've been able to dramatically cut down on the amount we spend each time to go to a restaurant to eat.
We're all making sacrifices by drinking water (don't forget to ask for some lemon and lime slices), but we're also getting the perks of having someone else cook and clean up after us. I guess it just depends on what matters most to you.
Each of these tips for how to spend less money eating out won't work for everyone. Regardless, you should be able to pick and choose which ones apply to your particular circumstances. Even just applying one or two ways to save money while eating out will help keep your budget in check.
Are there any other tips you would add for how to spend less money eating out? I'm always looking for more ways to save.