It's really easy to be obsessed with things beyond our control. It's likely that I'm the World's Worst at it. But I'm not letting those things bring me down this year, y'all. My family and I are taking a time out with Springfree Trampoline this holiday season by keeping things simple and fun.
This is a partnered post. As always, all thoughts and opinions are my own.
I'm in total shock that we're already talking about the holidays though. Just in case you are as oblivious as I am, they are just around the corner. I mean, how in the world is it already November? I remember last holiday season like it was yesterday and now we'll be celebrating Thanksgiving, Christmas, and New Years again – all in a matter of weeks.
But instead of being totally stressed out because I'm not prepared like I'd like to be, I'm just going to embrace the season and enjoy it. Every single bit of it.
This holiday season I'm going to let go of all the stress that usually plagues me around the holidays, and just let things be. The things I can change, I will. The things I can't change, I'll let be. I'm not going to waste any time or attention on things I can't do anything about.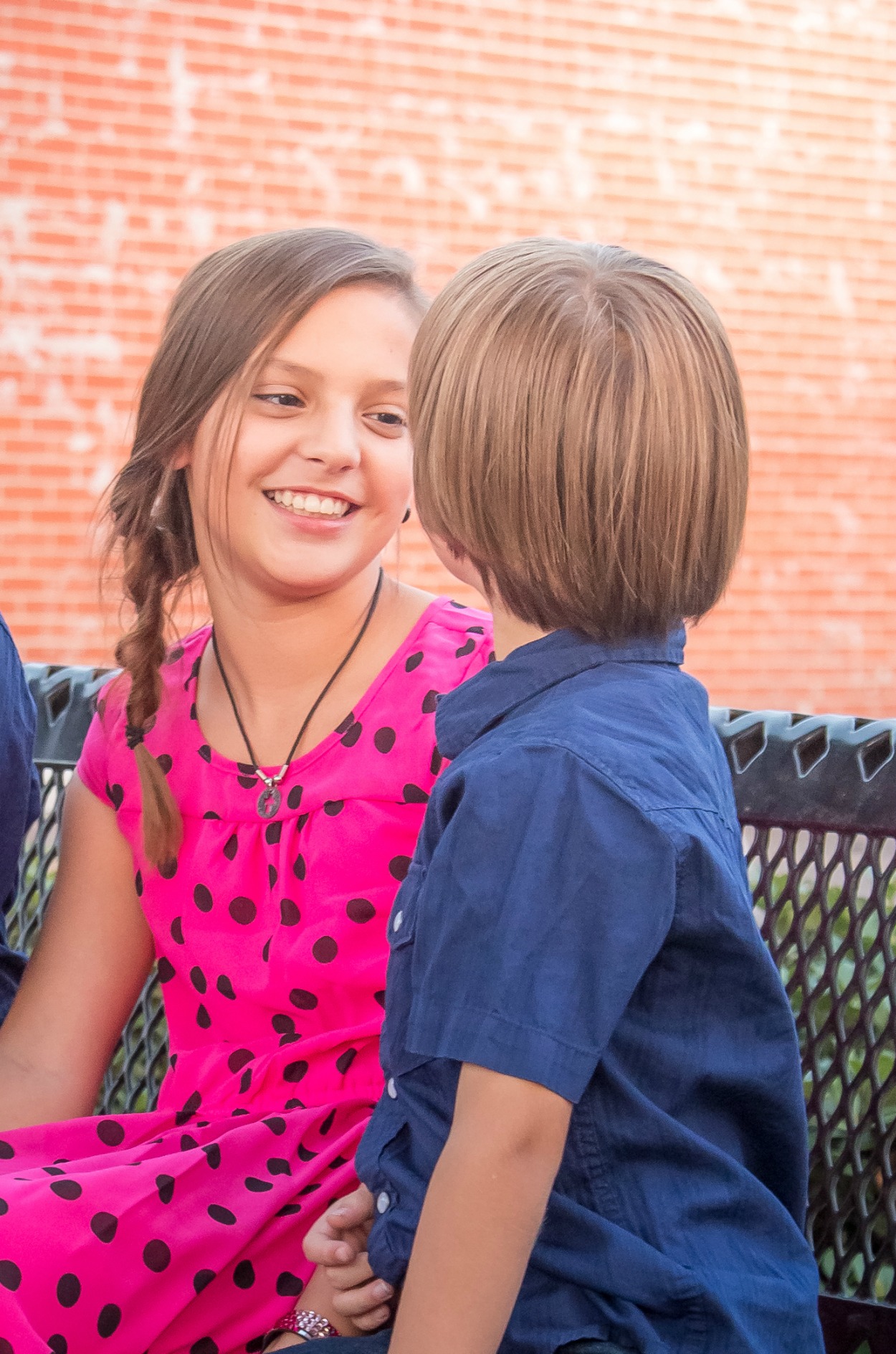 I think it's going to make this holiday season the best one yet.
I'm not going to try to have the best decorated yard in the neighborhood. I'm going to let the kids decorate the tree however they want to – even if they don't use the coordinating bows and ornaments. I'm not going to stress about the amount of presents under the tree – I'm just going to do what I can.
The real meaning of the season isn't gifts, nicely decorated front yards, or fancy holiday dinners. The real meaning of the holiday season is enjoying each other and spending as much time as possible with those you love and care about.
That's what I'm focusing on this holiday season. I'm going to be deliberate in the time I spend with people. I'm going to care deeply about all those close to me. I'm going to give my time and my emotions to those who need it. I want to give people the best of me – without all the extras they probably won't even remember come January.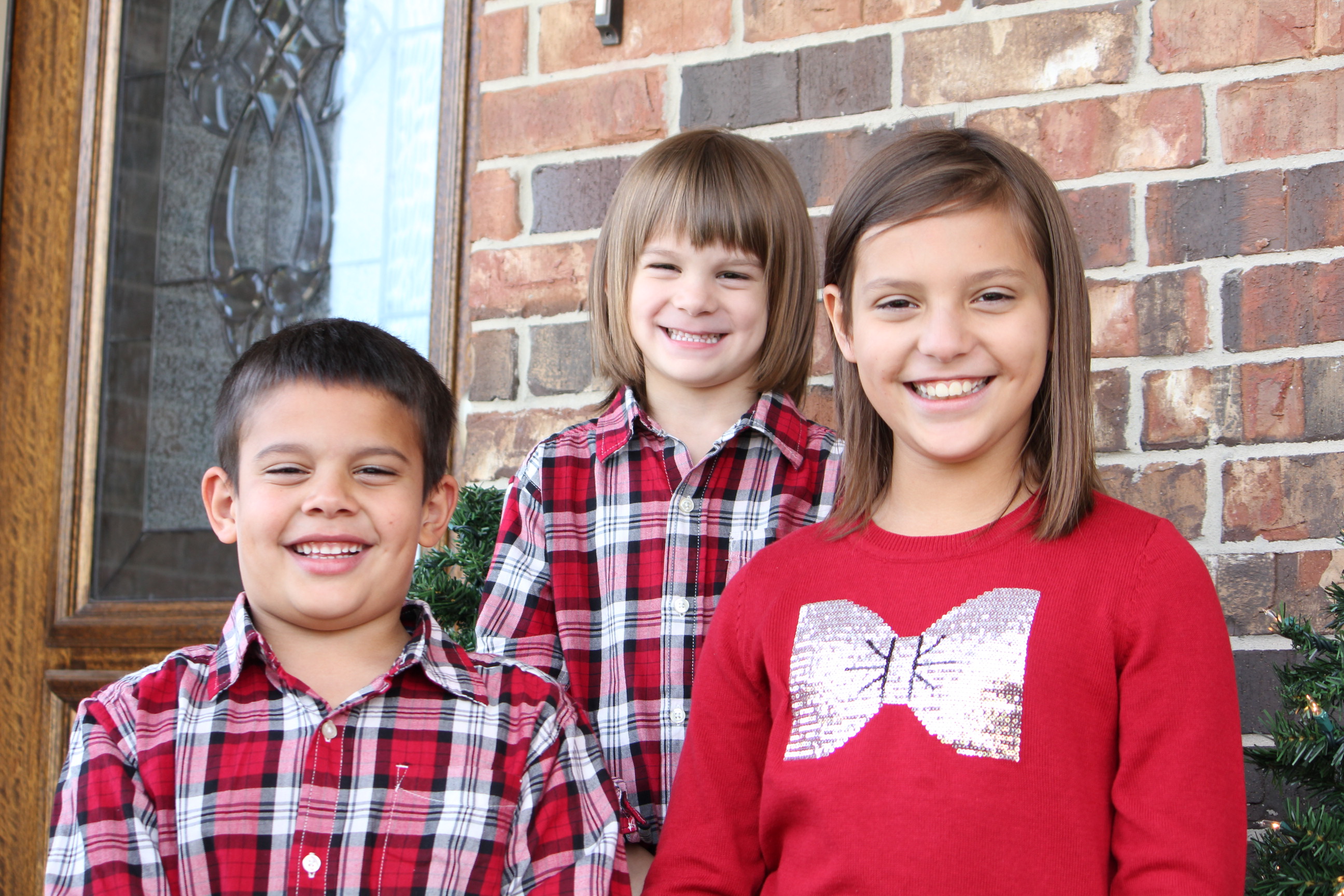 But you know what they will remember – YOU! They'll remember the time you spent together. That's why I'm changing the way I do the holidays. I'm spending more time jumping on our Springfree Trampoline with my children than I am doing holiday prep. And that's a big deal, y'all.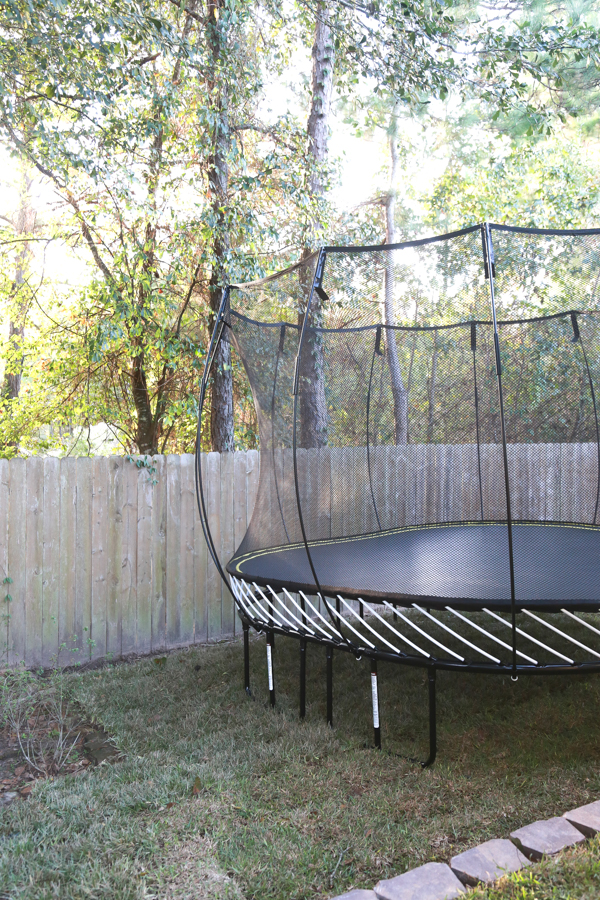 Springfree Trampoline
We're making memories on our Large Square Springfree Trampoline and I wouldn't trade it for anything else in the world! My kids are growing up so fast and these memories are going to be what keeps me when it's just me and the hubby at home.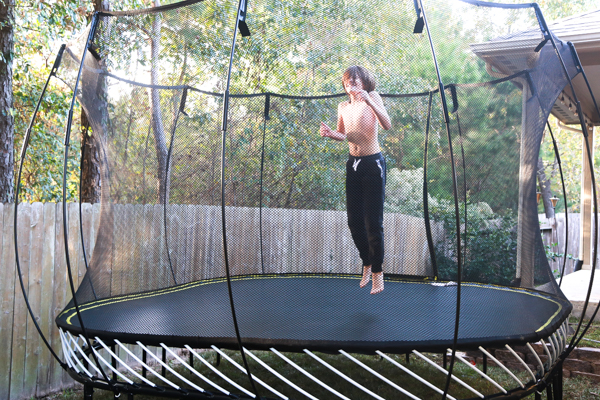 Can I encourage you this holiday season? I know the toll that schedules, stress, and holiday plans can put on a person. But this year I want you to give up whatever it is that keeps you from fully enjoying the season. Could you do that for me, and for you?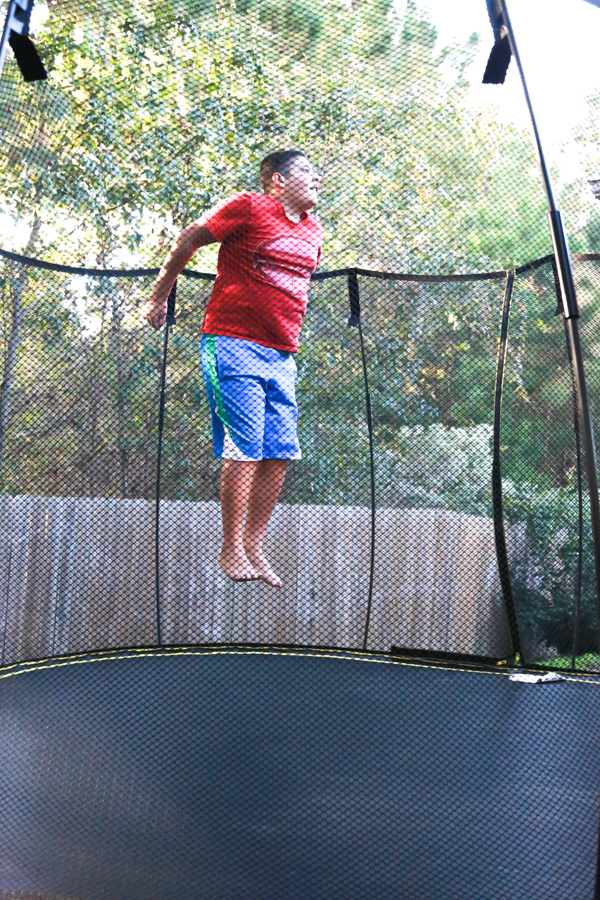 Because family time is so important, I wanted to share about the Springfree Trampoline that we're enjoying. Did you know that Springfree Trampoline is the world's safest, highest quality and longest lasting trampoline. If you're looking for a gift that holds its value and will get your kids outside and active all year long, this is the perfect option for you! Each trampoline is even supported by a full 10-year warranty meaning they'll fix anything that breaks so the fun can continue without any worry! Plus, Springfree gives you peace of mind knowing your kids are playing on a trampoline designed with their safety in mind!
Safety features include:
Springfree Trampoline's patented safety design is the only trampoline on the market that helps to eliminate all significant risks associated with trampoline injuries.
No springs – Springfree uses flexible composite rods instead of metal springs, eliminating pinch points that could trap feet and toes.
Flexible safety enclosure – Cushions falls and places jumpers back on the jumping surface.
SoftEdge™ Mat – Springfree has created a shock absorbent SoftEdge™ mat that eliminates any hard edges at the jumping surface and will absorb 30 times more impact than traditional padding.
Hidden Frame – Springfree Trampoline has a frame located well beneath the jumping surface where jumpers can't hit it.
Springfree Trampoline offers seven models to fit any backyard size or need. We even have a Springfree store right here in Houston where you can test jump on a Springfree Trampoline and speak with trampoline experts to find the perfect fit for your yard! The brand is also offering a Black Friday Sale for 3 FREE accessories when you buy a trampoline!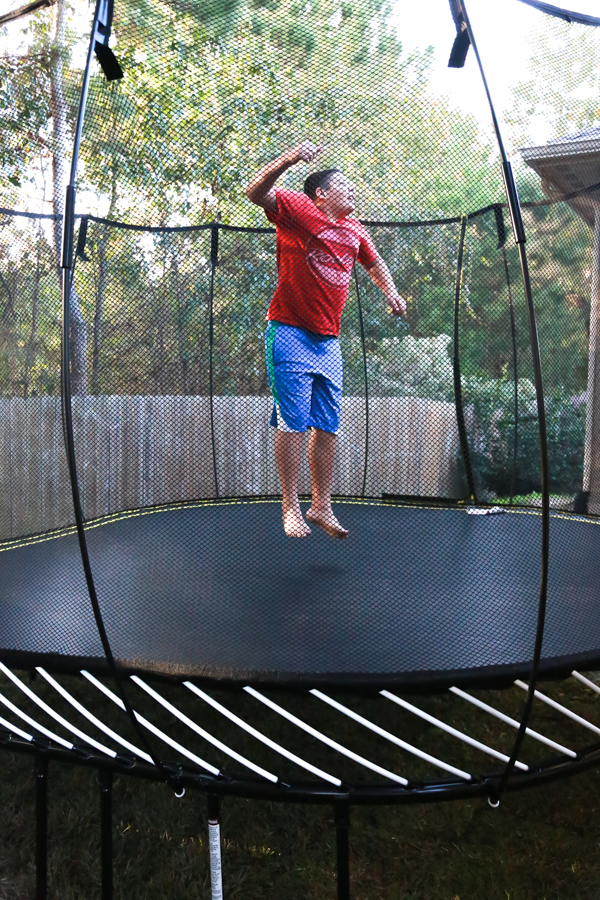 My kids absolutely love having the Springfree Trampoline in the backyard and I love that it's the safest trampoline for my children. I'm so excited to be partnering with Sprinfree Trampoline to bring you more posts on their trampolines and fun ways to play.