Tis the season for giving and I'm excited to share a couple ways you can give back this holiday season.
A special thank you to Zonderkidz for sponsoring this post.
As a parent I want to make sure my children understand the importance of giving. Trying to teach my children about being selfless is a little hard at times because, in what I've seen, children are naturally selfish.
It's not a bad thing at all. We're all born with a desire to make sure we're taken care of. It's totally natural!
So how do we teach our children to be compassionate?
The short answer is that we model the behavior we want our children to replicate. We have found that it's the best way to show our children the joy of giving.
The Joy of Giving
I love the feeling of being able to give to others, whether I know them or not. There really is something incredibly magical about giving to someone else.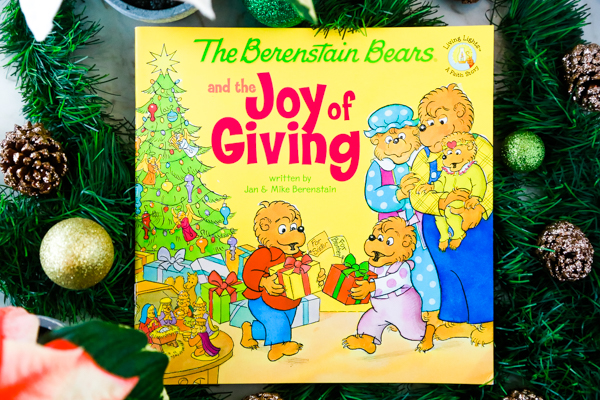 The Berenstain Bears and the Joy of Giving is a great way to introduce your child to the importance of giving in a way they can easily understand. The book is recommended for children ages 3 – 8, but I think it's a great read for children of all ages.
About The Berenstain Bears and the Joy of Giving
In The Berenstain Bears and The Joy of Giving, Brother and Sister Bear can't wait for Christmas and all the presents they'll open. But during the Christmas Eve pageant, something special happens! The Bear cubs learn a very valuable lesson about the joy of giving to others.
Two Ways to Give Back
There are many ways to give back but I wanted to share 2 different ways we give back each year. These are great options for families who want to do something to help someone else but don't really know where to start.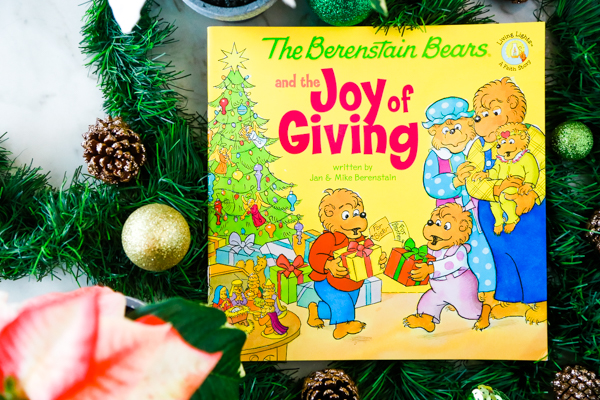 Angel Tree: Angel Tree®, a program of Prison Fellowship, reaches out to the children of prisoners and their families during the holiday season. This unique program gives you an opportunity to meet the physical, emotional, and spiritual needs of the families of prisoners.
This year, thousands of churches and community organizations have already committed to serve more than 275,000 Angel Tree kids, but there are still many areas of need across the country where children have yet to be matched.
Participating in the Angel Tree program is truly one of the best ways to give back this holiday season. These children are spending Christmas without a mom or dad who is in prison, but you can be the blessing during this difficult time.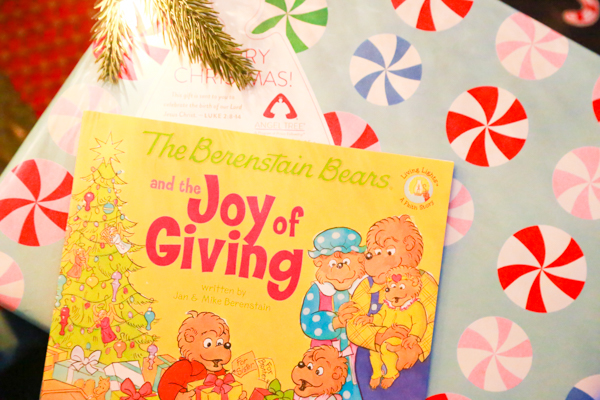 Operation Christmas Child: Operation Christmas Child is a project of Samaritan's Purse, an international relief organization. Their mission is to provide local partners around the world with shoeboxes filled with small toys, hygiene items, and school supplies as a means of reaching out to children in their own communities. These simple gifts are shipped outside the United States to children affected by war, poverty, natural disaster, famine, and disease; and to children living on Native American reservations in the U.S.
What I really love about Operation Christmas Child is that your family can track any shoeboxes that you send. Your children also have the opportunity to tell the child receiving the box a little about themselves.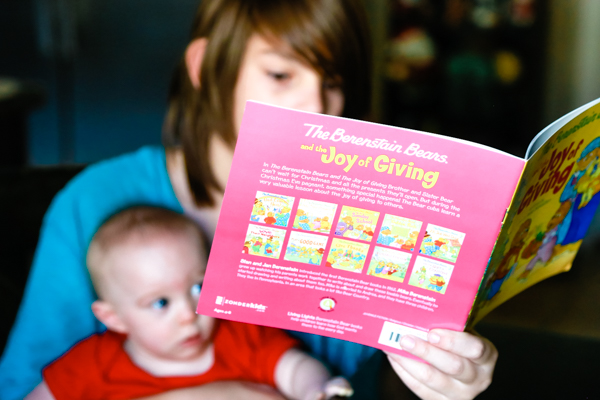 Giving back this holiday season doesn't have to be time-consuming or expensive. Find where you can be a blessing to someone else, and delight in the joy of giving.