I've put myself on the back-burner long enough. Find out how the Fossil Gen 4 Venture HR Smartwatch is helping me reach my goals going into the new year!
This is a partnered post with Best Buy. As always, all thoughts and opinions are my own.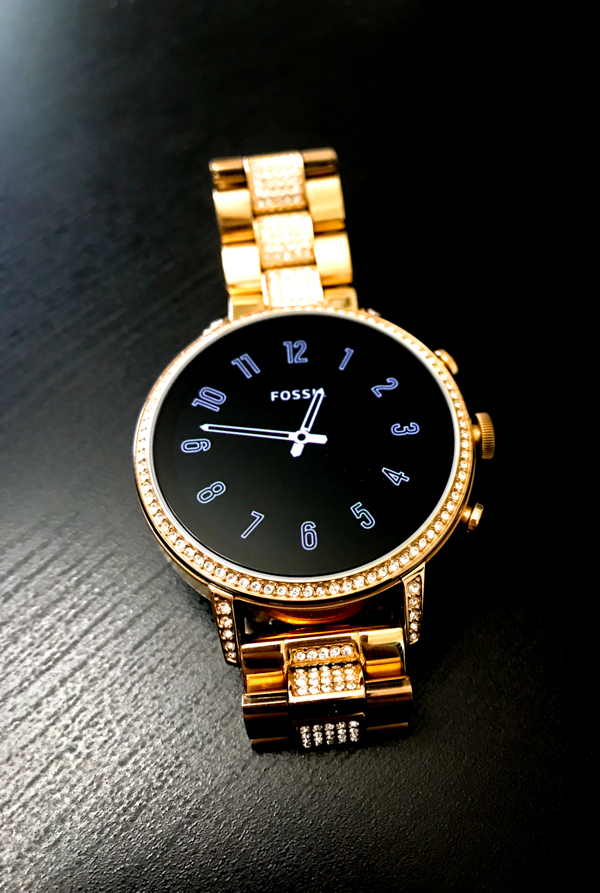 I love the way we can use technology to help us change our lives. Sometimes all it takes is a little kick in the butt to get yourself motivated to do something that will dramatically change your life. Many times, technology can be that little kick in the butt.
Whether it's the Victoria Secret's model you saw in a Facebook ad or your Smartwatch letting you know you haven't moved enough today, technology is changing the way we recognize and reach our goals.
Getting Old Sucks
Once I turned 35 my body seemed to stop working as hard as it once had. I slowly started packing on the pounds. It was so minimal that I really couldn't see it, but my clothes let me know that things weren't the same. The clothes that once fit perfectly started getting tighter and tighter.
Two years later, when I stepped on the scale, I was shocked to see that I had gained 30 pounds. 30, y'all! I knew I had to do something, I just didn't know where to start.
Since I work from home in front of my computer all day, my body needed more movement. I knew that, I just didn't know how to implement it. I got so lost in my work that by the time I looked up, hours had past and I hadn't moved a bit.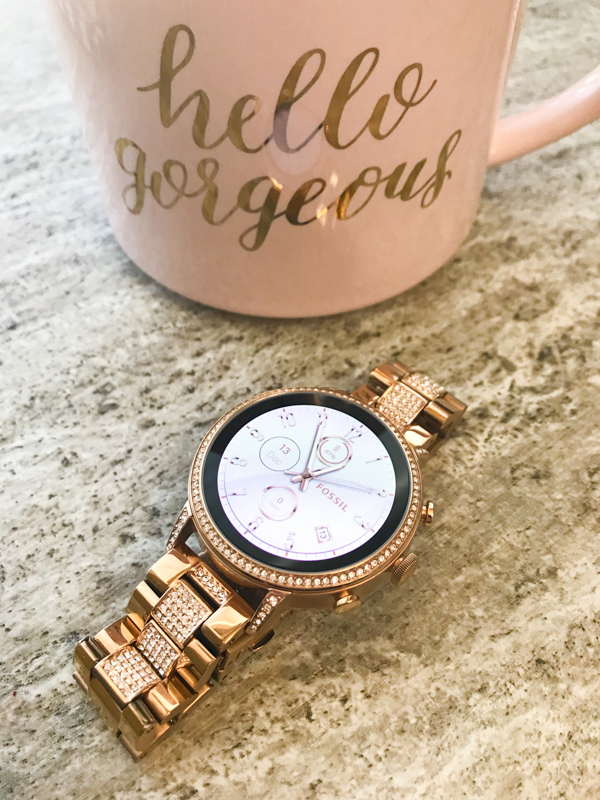 Living Keto
So I completely changed everything about the way I was eating and adopted the Ketogenic lifestyle. And in 6 weeks I lost a total of 17 pounds – over half of my goal.
What took me years to gain, I was able to get rid of quicker than I thought possible. But I knew I had to do more. Not only to sustain the weight loss, but to get me to be a healthier me, regardless of the weight on the scale.
Fossil Gen 4 Venture HR Smartwatch
My husband has had a Smartwatch for years, but I didn't think I needed or wanted one. He tried to buy me one on multiple occasions, but I just didn't see my need for one – until I had one. Isn't it crazy how that works sometimes?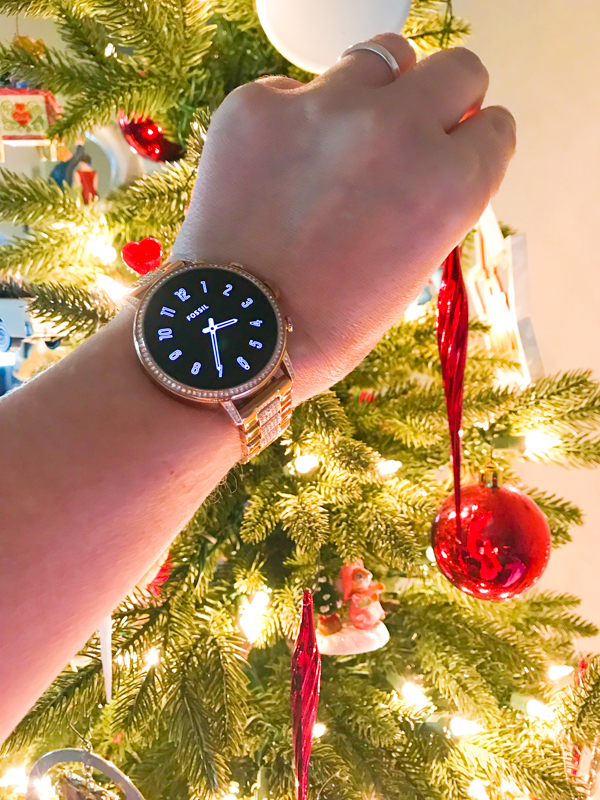 Y'all, I'm really in love with the Fossil Gen 4 Venture HR Smartwatch. It's changing the way I'm keeping up with goals, while still keeping style #1! Because that's important too. The rose gold band blends with exercise wear at the gym and office clothing when you go to work. And fashion meets function with a customized dial. I love that I can change my watch face as often as I want.
What I love about the Fossil Smartwatch is that not only is it an amazing statement piece, it's totally functional and helpful. It's not just a watch – it's so much more. With OS by Google you can make every minute matter with smart help and health coaching, from the convenience of your wrist. Google Fit motivates you towards a healthier life with coaching and activity tracking. Oh, and did I mention it's swimproof!
Two new Google Fit apps, Heart Points and Move Minutes, were designed in collaboration with the American Heart Association and the World Health Organization to motivate users to keep moving. These evidence-based metrics measure the intensity of your activity and smarter health coaching makes fitness goals more achievable by keeping you motivated throughout the day, everyday. The Fossil Gen 4 Venture HR Smartwatch also records information about your exercise sessions, such as heart rate and location.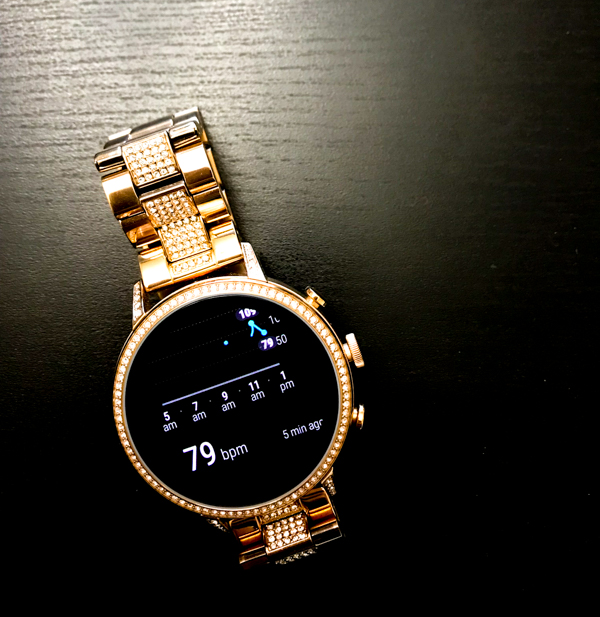 Plus Proactive Help from the Google Assistant, keeps you ahead of your day with proactive, personalized help, even before you ask. Since we all live busy lifestyles, it's easy to maximize your time and get more done with glanceable, easy to manage notifications, with smart replies to respond quickly while you're on the go. If you use Google Pay, you can pay with a wave at almost anyplace that accepts credit cards.
Battery Life
One of my main concerns was the battery life on a smartwatch. Because I'm online all day for work, I'm constantly getting notifications from social media, email, etc. My concern was that the battery wouldn't make it through the day. But, so far, battery life is not an issue. I do have to charge it every night though.
While you might think you don't really need a Fossil Smartwatch, I'd venture to say that you do. I've loved having this beautiful watch adorning my wrist. Between the notifications, the motivation to stay moving, and the quick replies when I'm on the go, it's making life much easier.