If you're in the Houston, San Antonio, or College Station area, you're in for a Mardi Gras themed treat at your local Willie's Grill & Icehouse. For some family-friendly Mardi Gras fun, the party's at Willie's Mardi Gras.
This is a partnered post. As always, all thoughts and opinions are my own.
One of the struggles I face as a mom to three children is finding something everyone likes to do. Many times someone is always upset because we aren't doing what they want to do.
But, one thing we can always agree on is eating!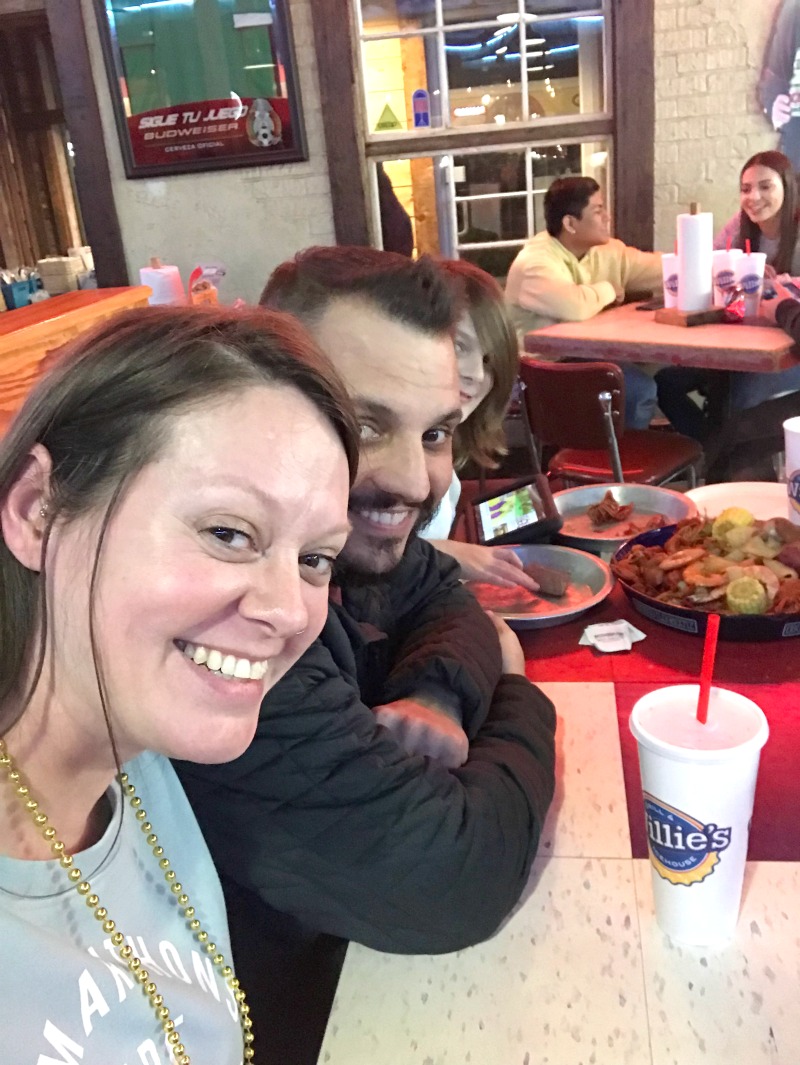 Celebrating events and special occasions after children is so much different than before children. As adults my husband and I still want to do adult things but we also want to be able to include our children. We don't want to drop them off at a sitter's house as we party the night away. We like having our children with us to enjoy the celebration.
Family-Friendly Mardi Gras Fun
For a very limited time and at very select locations (Jersey Village, San Antonio and College Station), families can enjoy family-friendly Mardi Gras fun at Willie's Grill & Icehouse. The event will run from February 28 – March 3 and March 5 and you don't want to miss it.
Each location offers family-friendly Mardi Gras fun for everyone. The kids can enjoy the sandbox, balloon artist, and face painter while the adults enjoy drinks, crawfish, and the live band. The best part is there is no cover charge and the party's on whether it's raining or not under the 5,000 square foot covered tent.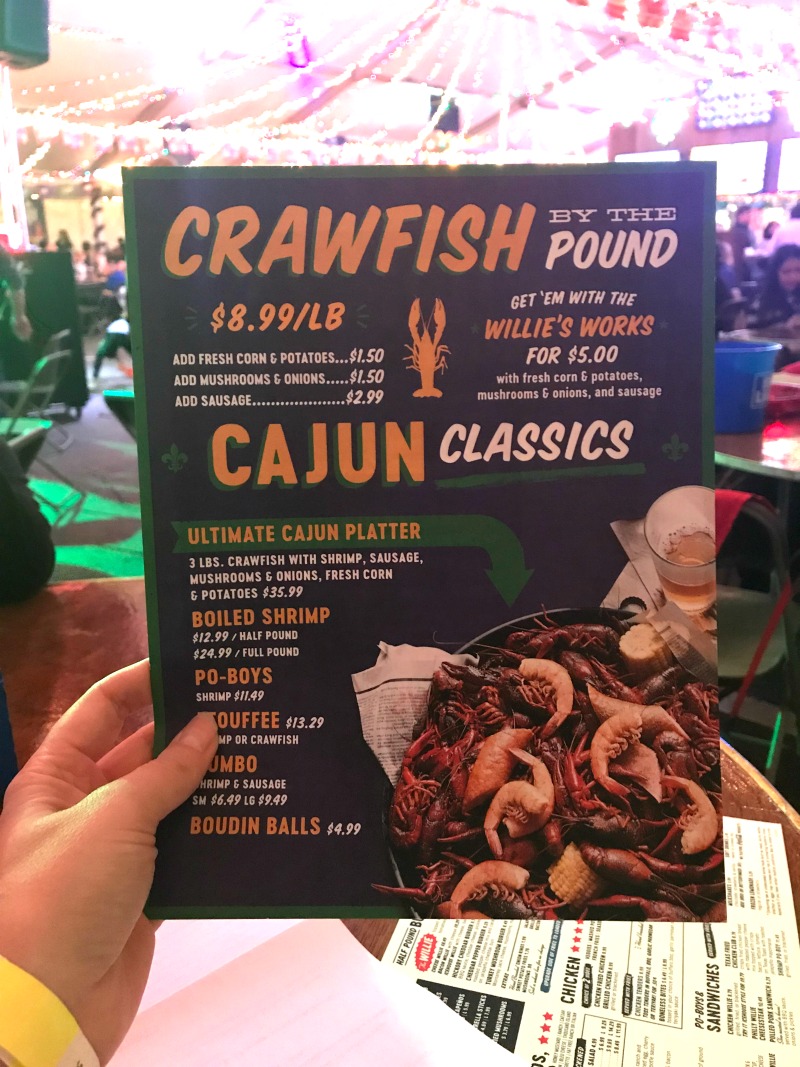 Crawfish season at Willie's is here and it's where Texas and Cajun collides, y'all. Willie's, the Crawfish Capital of Texas, receives live crawfish from Louisiana daily. You can customize your crawfish boil to include your favorites like fresh corn and potatoes, mushrooms and onions, and sausage or load it up with The Works for only $5 more. In addition to crawfish, you can also enjoy a few other Cajun Classics for a limited time – Boudin Balls, Shrimp or Crawfish Etouffee, Boiled Shrimp, and Shrimp & Sausage Gumbo.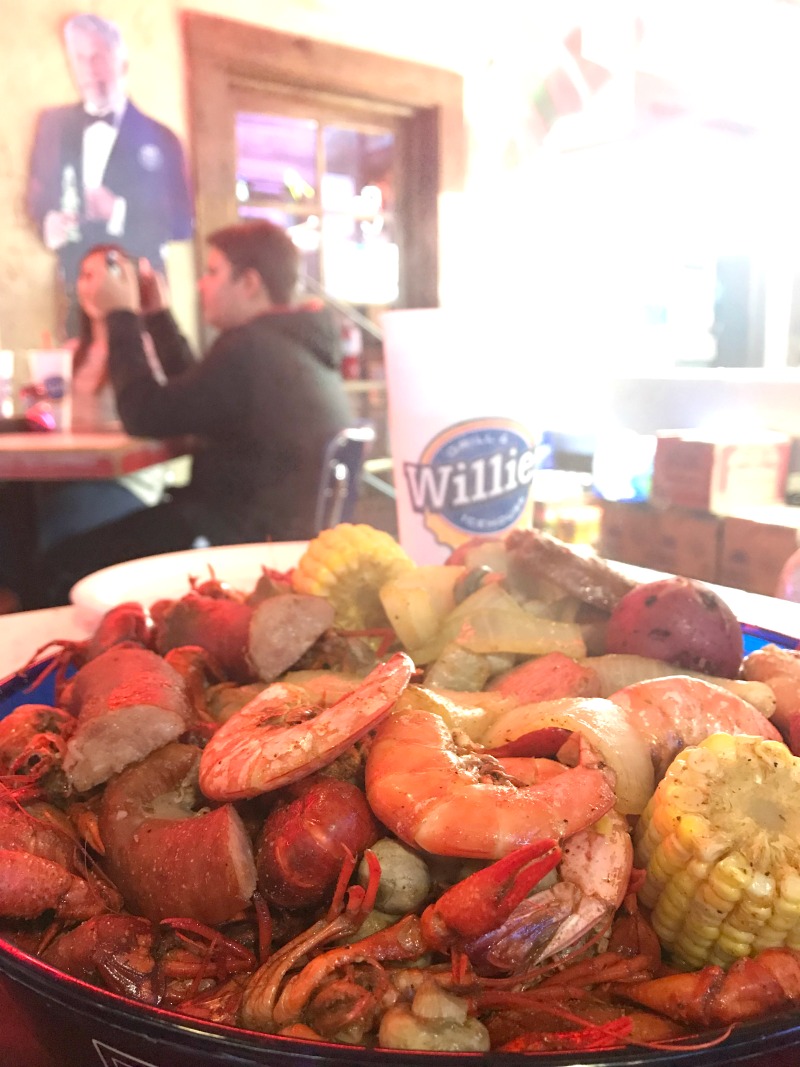 If for some reason you can't drag the whole family out to the party, you can still have a party at home. Willie's offers the To Geaux crawfish boil in a reusable thermal-insulated bag.
We went to the Jersey Village location and it was the place to be on a Friday night. The live band was awesome, there were kids dancing and playing and adults mingling and enjoying good food. The atmosphere was lively and everyone there looked like they were having a great time.
If you don't happen to be near one of the three locations, I'm sorry. You are totally missing out. But it gives you a great reason to move on down to Texas!
Special Offer:
Guess what? I've got an amazing deal just for you! When you click this link, you'll get a $10 off $25 coupon for your local Willie's good until March 19, 2019. Click it, get your coupon, and get your booty down to Willie's. Oh, and don't forget about dessert, y'all! Order the Willy Wonka.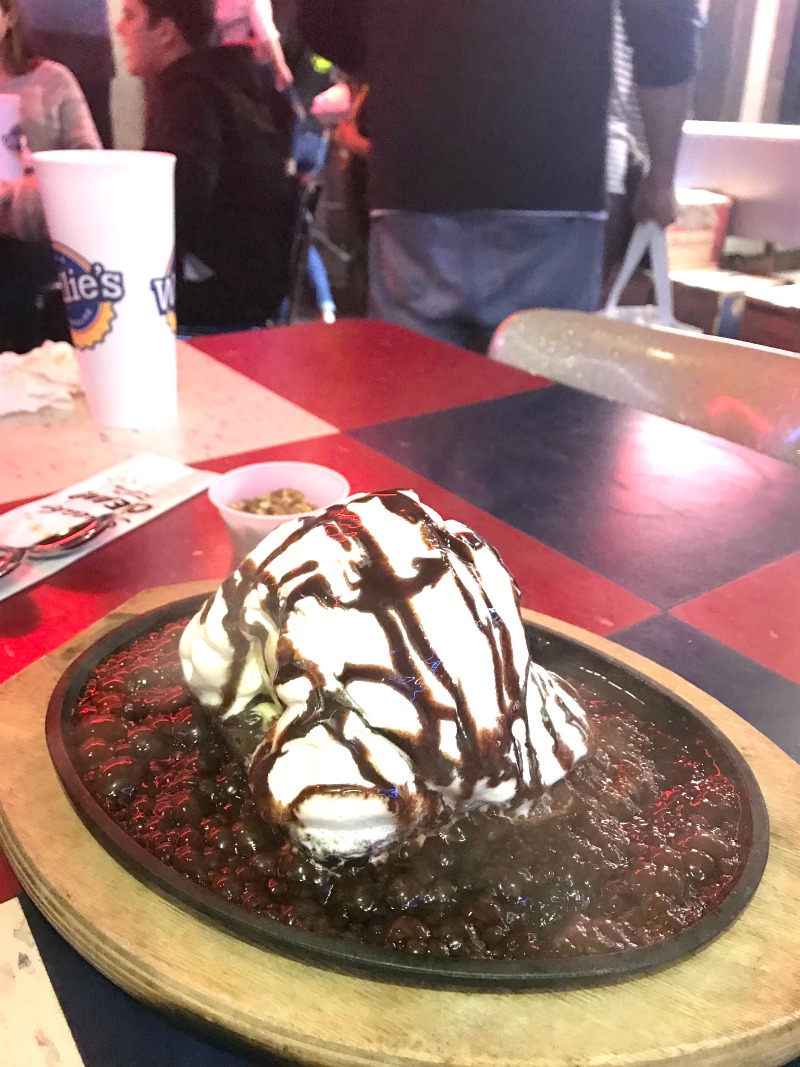 For more details on #BeerBugsAndBlues at Willies, check out the Facebook event.