This shop has been compensated by Collective Bias, Inc. and its advertiser. All opinions are mine alone. #GetGrillingSmithfield #SmithfieldGrillingHero #CollectiveBias
My husband and I have been following the Keto diet since October of 2018. We've learned to love the low carb lifestyle because we can still enjoy our favorite foods, like these Low Carb Grilled Pork Spareribs.
I'm a sucker when it comes to easy, low carb foods my entire family can enjoy. And when it comes to ribs, well, we've always got ourselves a winner. I mean, who doesn't love ribs?
When it comes to perfect ribs, Smithfield Extra Tender Fresh Pork Ribs are my secret weapon. They're hand trimmed, extra tender and juicy with no added hormones or steroids. Because Smithfield Extra Tender Fresh Pork Ribs are more tender and juicy, no matter the level of your experience, you'll make pork ribs that'll impress anyone.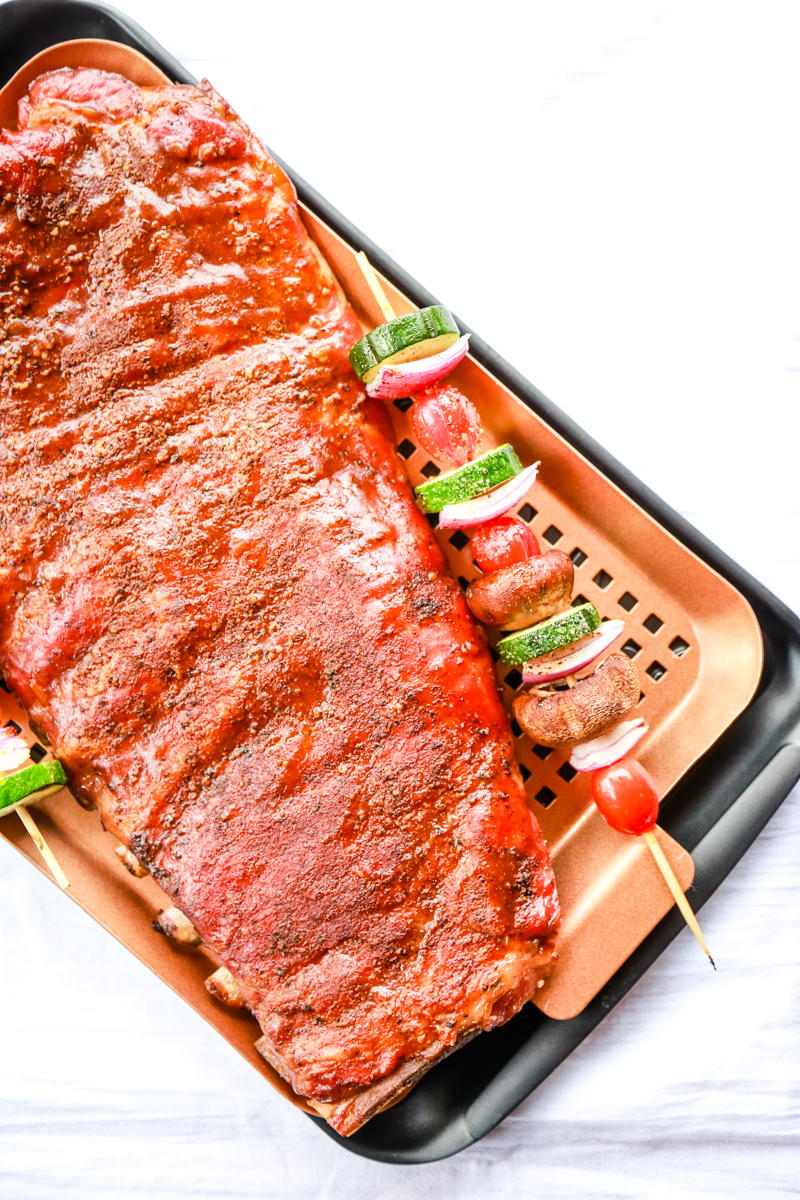 If you've never grilled ribs before, this is the perfect perfect spareribs recipe for easy cooking.
Grilling Tips for Perfect Spareribs
When grilling, there are some tips for making the perfect spareribs.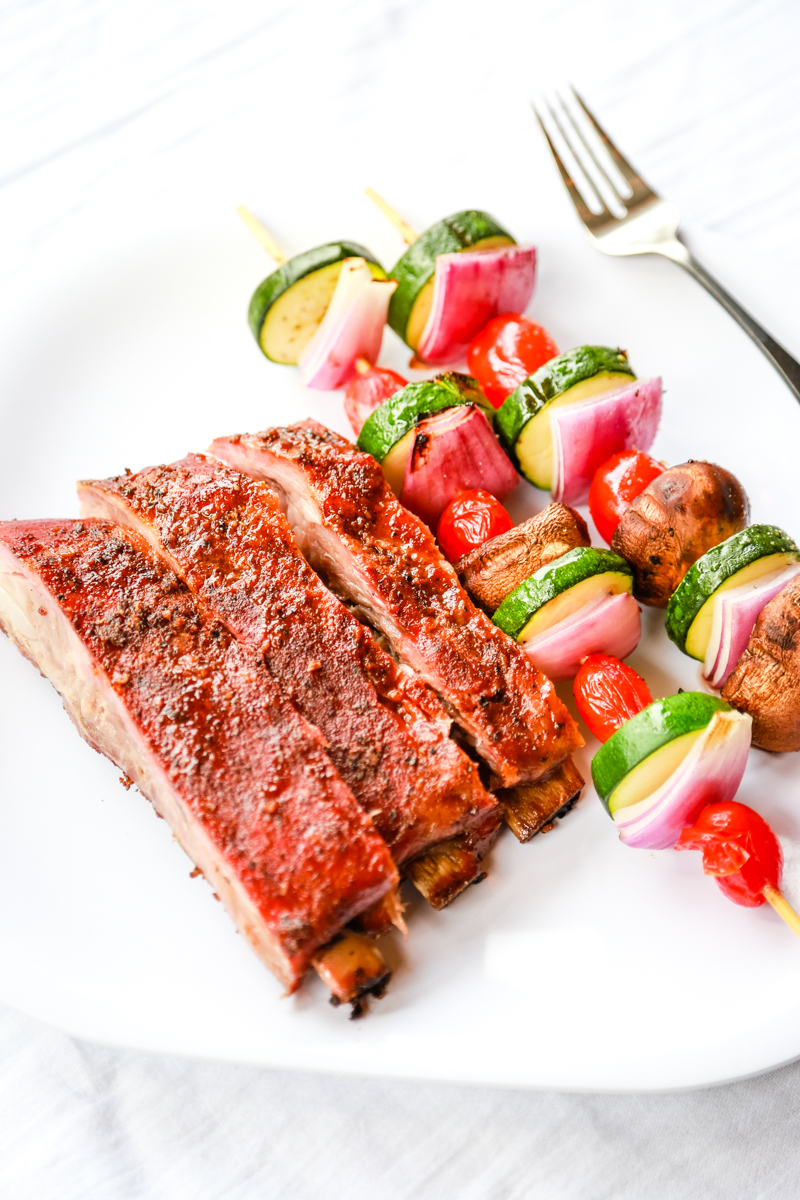 Allow the grill to heat up properly: Sometimes I get a little excited about eating and try to rush the cooking process. When grilling, that's never a good idea. It's always best to let your grill heat up properly. If you're using a gas grill, let the grill heat up for 10 minutes. If you're using a charcoal, allow the grill to heat up for 45 minutes.
Use tongs or a spatula: I've been known to use a fork, but don't do that. By using tongs or a spatula rather than a fork, you won't keep releasing flavorful juices.
Indirect cooking: When slow cooking ribs or large roasts, it's best to cook them over indirect heat. For charcoal grills, bank the hot coals around the outer edge of the grill and place meat over a drip pan in the center. Be sure to keep the grill covered, adding additional coals as need for longer cooking times. For gas grills, turn off one of the burners and set the other to medium. Cook meat on the rack over a drip pan on the "off" side of the grill.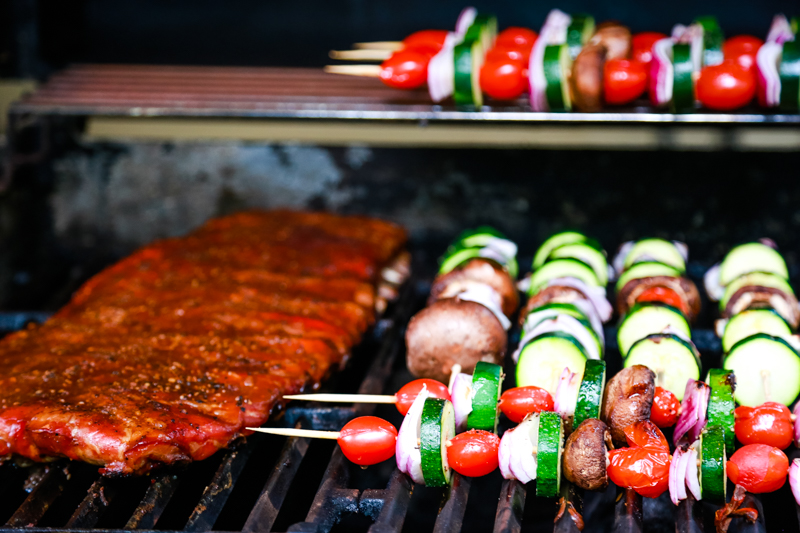 How to Get the Right Charcoal Temperature
When cooking with charcoal it can be hard to determine the charcoal temperature. Here is a great guide to getting a pretty good estimate of the charcoal's temperature.
Cautiously hold your hand, palm side down, about 4 inches over the coals. Count the number of seconds you can hold your hand in that position. 2 seconds = high, 3 seconds = medium-high , 4 seconds = medium, 5 seconds = low.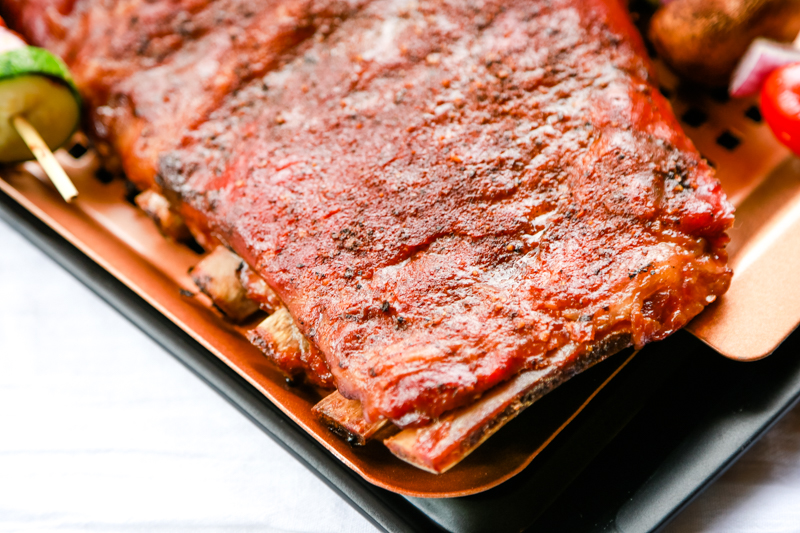 What are Spareribs
The spareribs are cut from the belly sections, where bacon comes from. They are know for their affordable value and delicious, meaty pork flavor. Spareribs are typically larger and heavier than back ribs.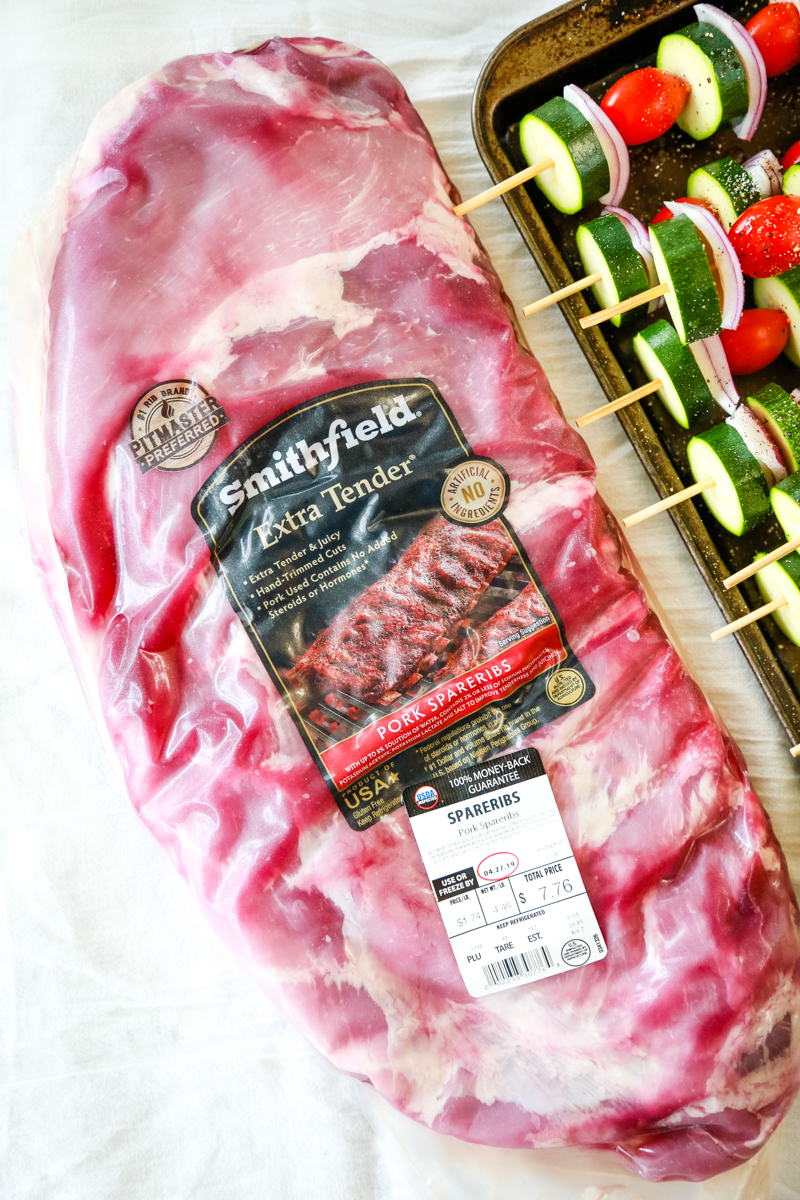 Hero of the Grill Contest
Are you a hero of your grill? Perfect. Share a brief story on SmithfieldGetGrilling.com and you will be entered to win $5,000. After you've shared your story, make sure to visit the site daily for a chance to win one of the daily prizes.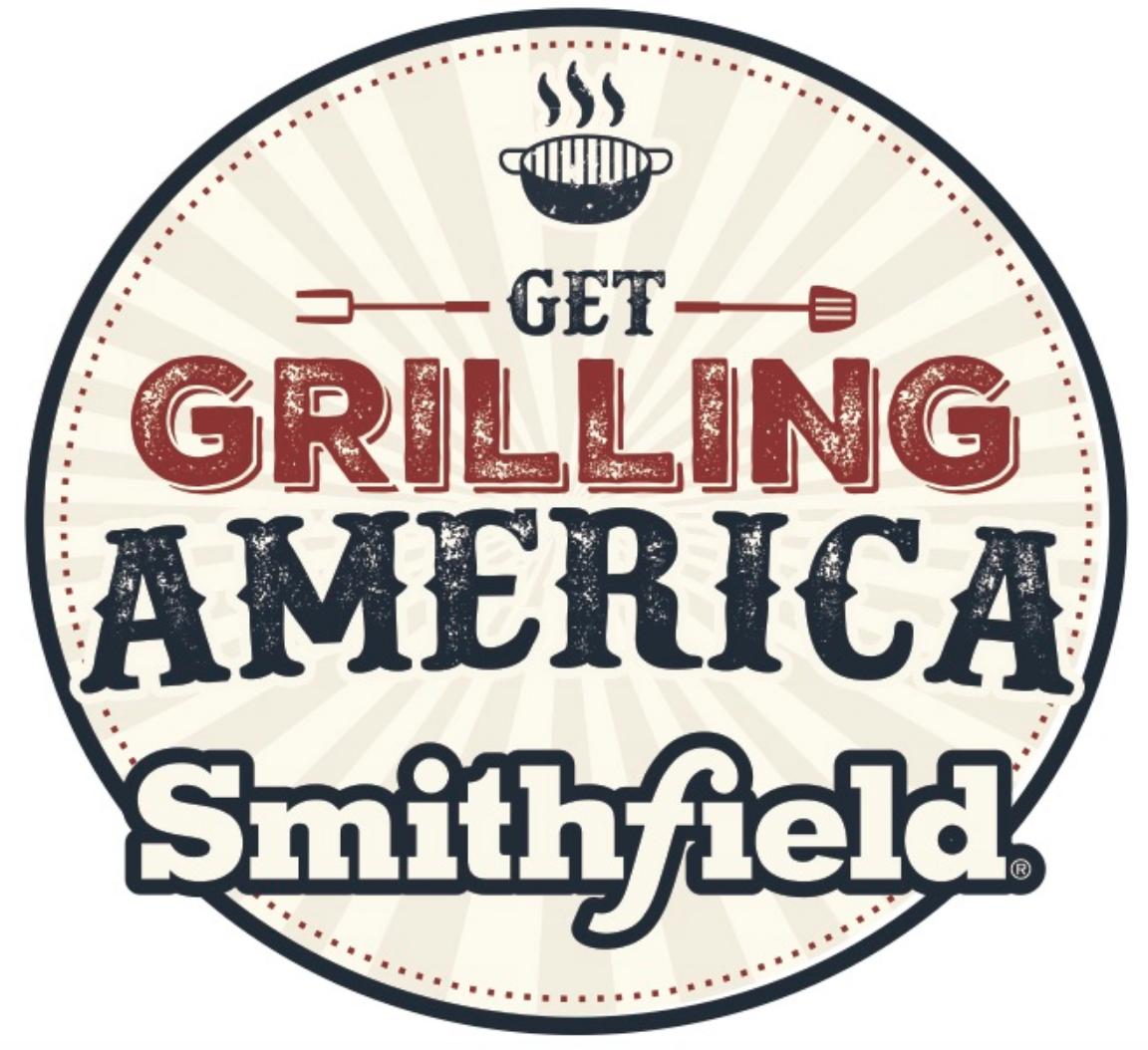 The Best Grilled Pork Spareribs
You really can't go wrong with this Low Carb Grilled Pork Spareribs recipe. If you think you can't make ribs, think again. With this recipe, you can't go wrong.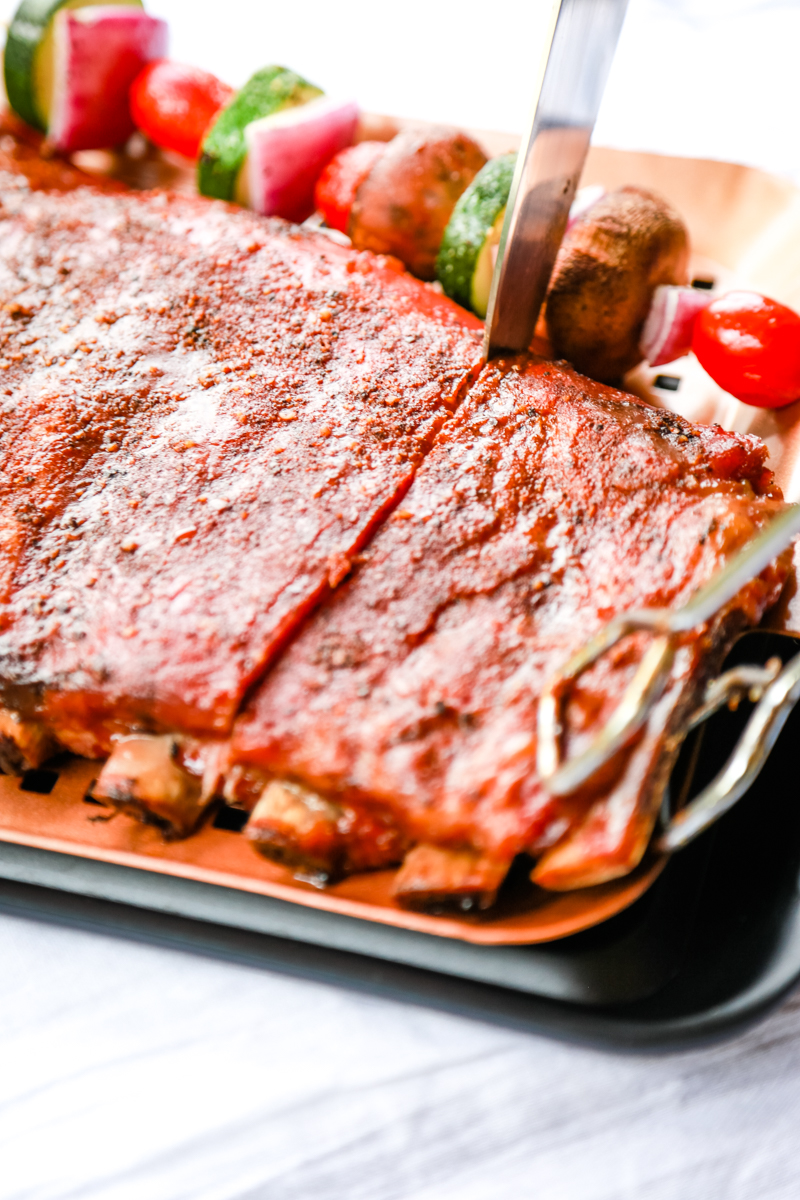 Whether you're watching your carb intake or not, these grilled pork spareribs will not disappoint. They're perfectly tender, perfectly juicy, and perfectly delicious.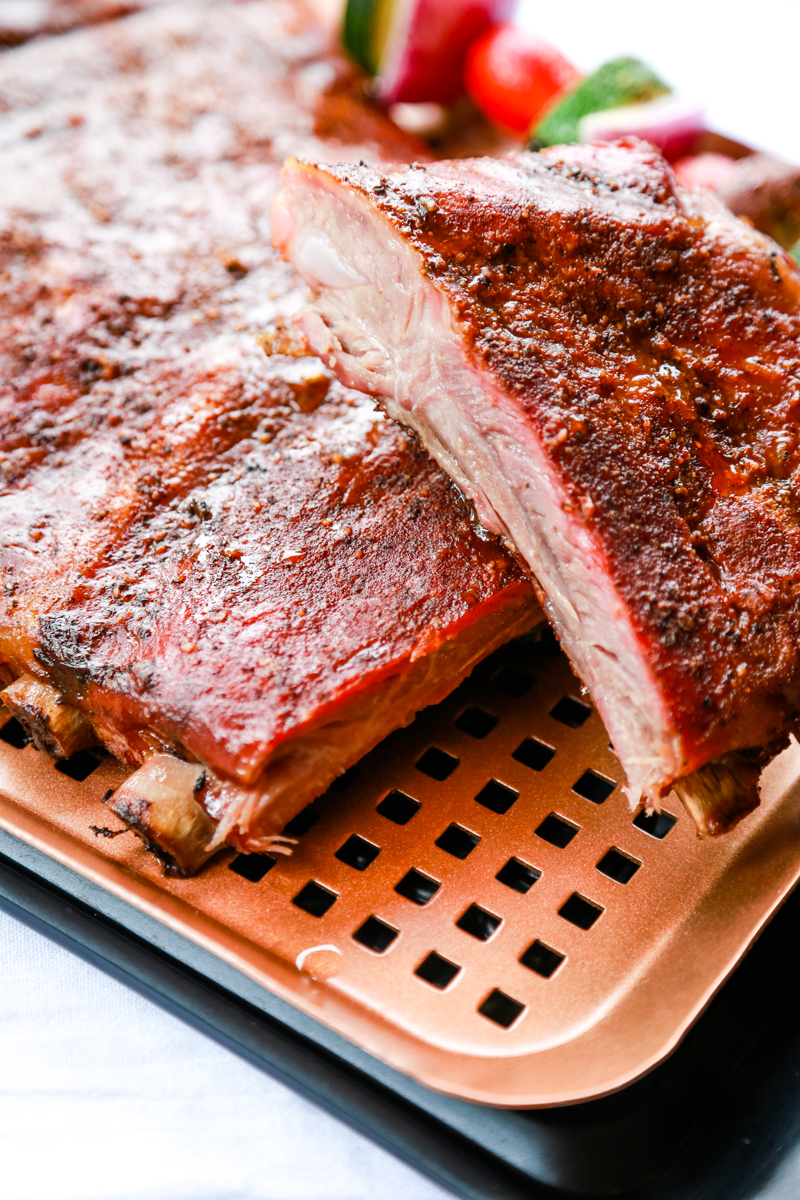 The best part of these spareribs is you can enjoy them with sugar-free BBQ sauce or without! The seasoning blend mixed with the incredible pork flavor is delightful on it's own.
Don't forget to pin these grilled pork spareribs to your favorite Pinterest boards.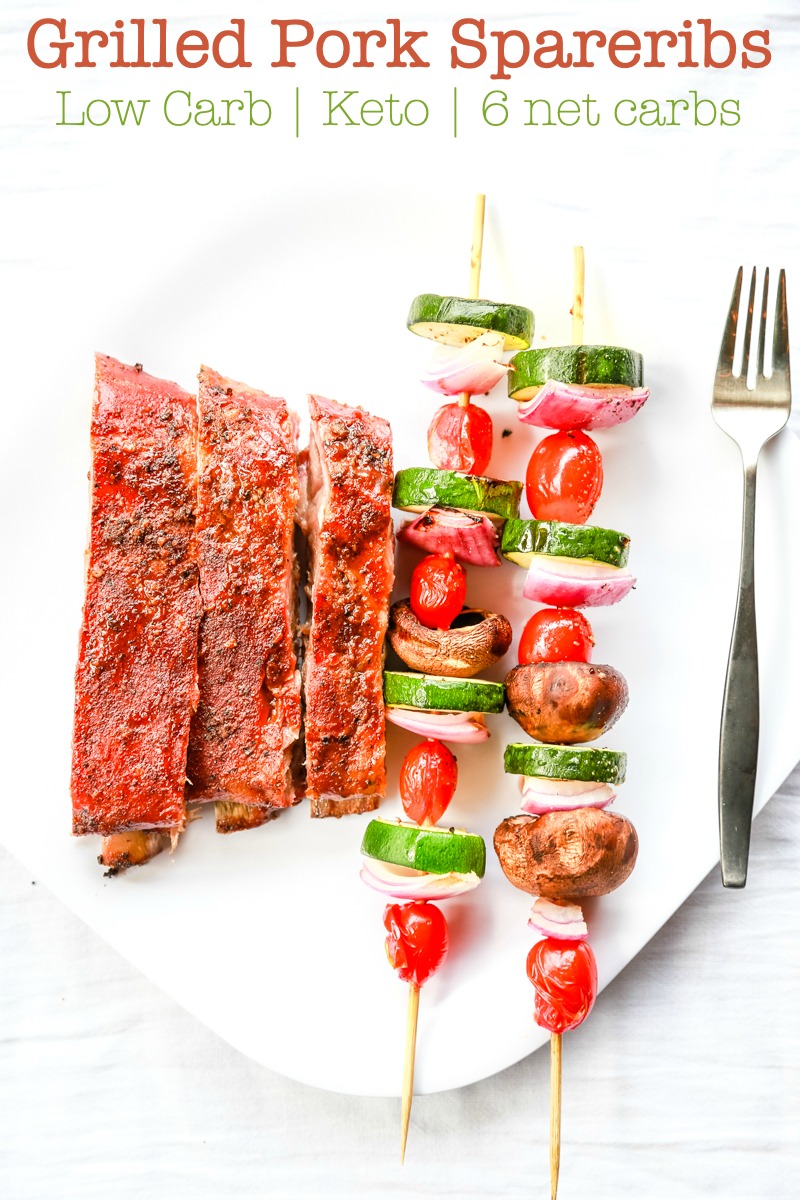 Low Carb Grilled Pork Spareribs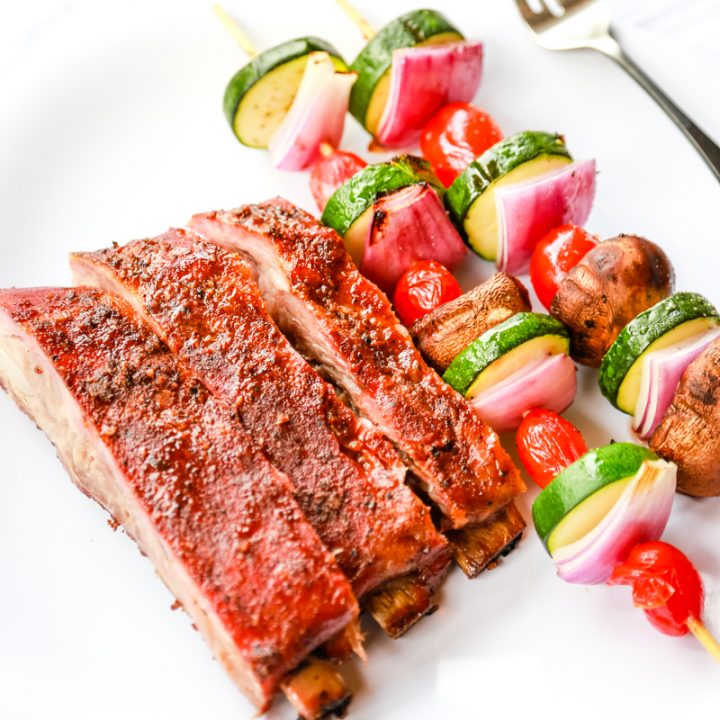 Low Carb Grilled Pork Spareribs
Cook Time:
3 hours
30 minutes
Total Time:
11 hours
45 minutes
For the perfect, extra tender and juicy ribs, you'll need to try this super easy Low Carb Grilled Pork Spareribs recipe.
Ingredients
Smithfield Extra Tender Fresh Pork Spareribs
1/8 cup kosher salt
1/8 cup cracked black pepper
1/2 tablespoon garlic powder
1/2 tablespoon onion powder
1 teaspoon chili powder
Sugar-free BBQ sauce (optional)
Instructions
Combine salt, black pepper, garlic powder, onion powder and chili powder into a small bowl; mix well. Sprinkle seasoning onto ribs and rub into meat. Make sure to season all sides. Cover and refrigerator overnight or for at least 2 hours.
Heat grill to 250° F. Put ribs, meaty side up, in the grill and cook for 2 hours over indirect heat.
After 2 hours, turn up the heat to 300° F and remove the ribs from the grill. Wrap rack in heavy duty aluminum foil. Return ribs to grill with the meaty side down. Cook for another hour or until the internal temperature reaches 190° F.
Remove the foil from the ribs and place back onto the grill. Brush with a sugar-free BBQ sauce (you can find at Walmart). Cook for another 20 - 30 minutes. Serve with additional BBQ sauce on the side for dipping.
Notes
Once the ribs have been seasoned with the rub, cover and refrigerate for at least 2 hours. However, I recommend refrigerating overnight for best results.
Nutrition Information:
Yield:

6
Serving Size:

1
Amount Per Serving:
Calories:

156
Total Fat:

11g
Saturated Fat:

3g
Trans Fat:

0g
Unsaturated Fat:

5g
Cholesterol:

35mg
Sodium:

2450mg
Carbohydrates:

7g
Fiber:

1g
Sugar:

3g
Protein:

8g
Next time you're at Walmart, make sure you pick up some Smithfield Extra Tender Fresh Pork Spareribs so that your ribs can be the talk of the next neighborhood get together!