Easter is right around the corner so I wanted to make a cute little printable for you to use. Print this free Bunny Tails Easter Printable and have the cutest little treats to hand out to your children.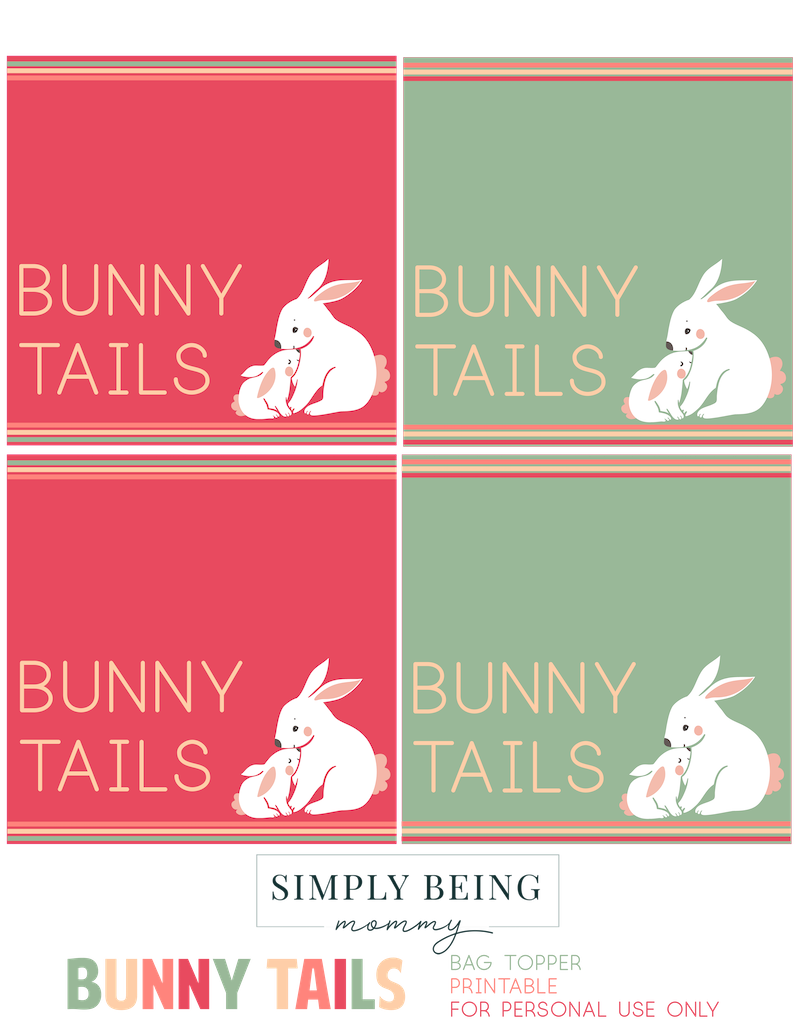 My children are tweens and teens but they still love celebrating the little holidays throughout the year. When they were in public school I was really diligent about always doing something for their classes. When we pulled them out to homeschool, I got a little overwhelmed with all my added responsibilities. Because of that, I let those things kind of fall to the back burner.
They never said anything about it, but it bothered me. I liked making cute things for them for holidays, so I decided to start again.
In keeping it true to my style, I wanted something simple, cute and easy. I think this Bunny Tails Easter Printable fits all the criteria.
Bunny Tails Easter Favor
These Bunny Tail Easter favors are super cute and super easy to assemble. They're really inexpensive if you need to make a large batch for your child's class or their neighborhood friends.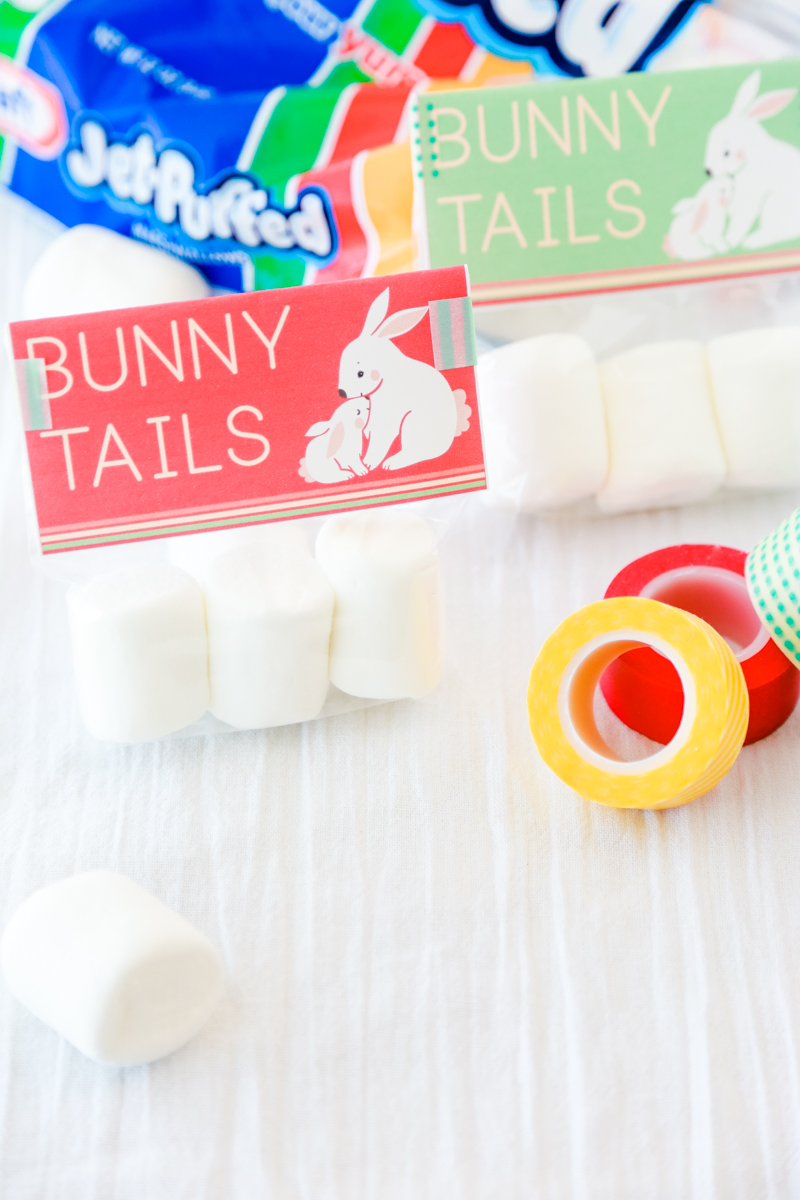 For this batch of Bunny Tail Easter favors, I used large marshmallows as the Bunny Tails. But this printable is so versatile that you can use other items as well.
Other "bunny tail" options:
powdered donut holes
white cheddar corn puffs
Free Bunny Tails Easter Printable
I created this free Bunny Tails Easter Printable with both boys and girls in mind. I tried to make it as gender neutral as possible while also keeping that classic Easter feel.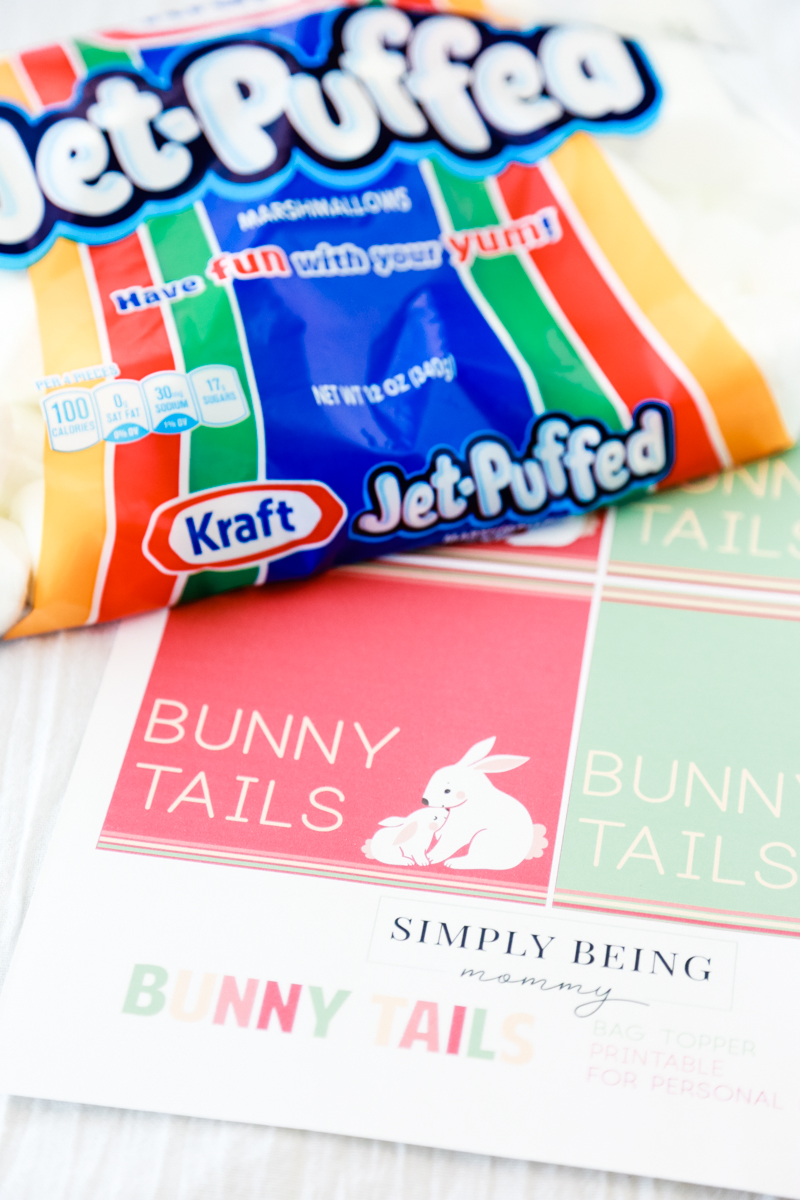 Each page of these Bunny Tail printables includes four bag toppers; two in a reddish/coral color and two in a mint green color. Each page you print will make four Bunny Tail Easter Favors.
I made these Easter bag toppers so that they would fit a 4″ x 6″ treat bag. I use these little treat bags for everything, y'all. You can use them for wrapping cake pops, candy and other small treats. They're so versatile so I always keep a couple 100 count bags on hand.
Bunny Tail Favor Supplies
Scroll down to the bottom of the page for a free printable tutorial card.
For this project you won't need too many supplies. I want to make this as easy as possible on you so that you can just enjoy the holiday instead of worrying with all the details.
You'll need:
printer
scissors or paper cutter
coordinating washi tape
How to Assemble Bunny Tail Favors
To make these adorable little Easter favors, simply print as many free Bunny Tail Easter printables as you'll need. For printing, I recommend you print on card stock. The colors show up so much brighter and the printables hold up so much better on thicker paper.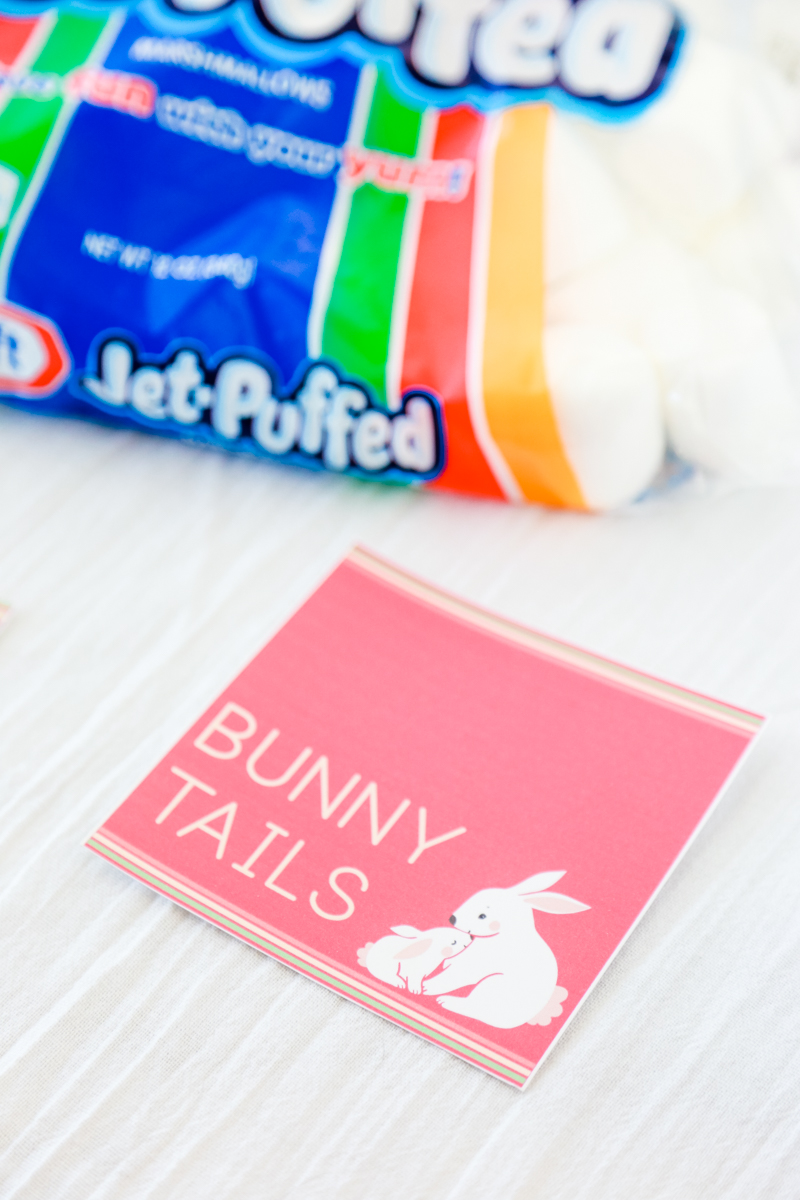 Using a pair of scissors or paper cutter, cut out the four different toppers. Then, fill the treat bags with your "bunny tails" of choice. This time I used large marshmallows. If you use the 4″ x 6″ bags, three large marshmallows will fit inside.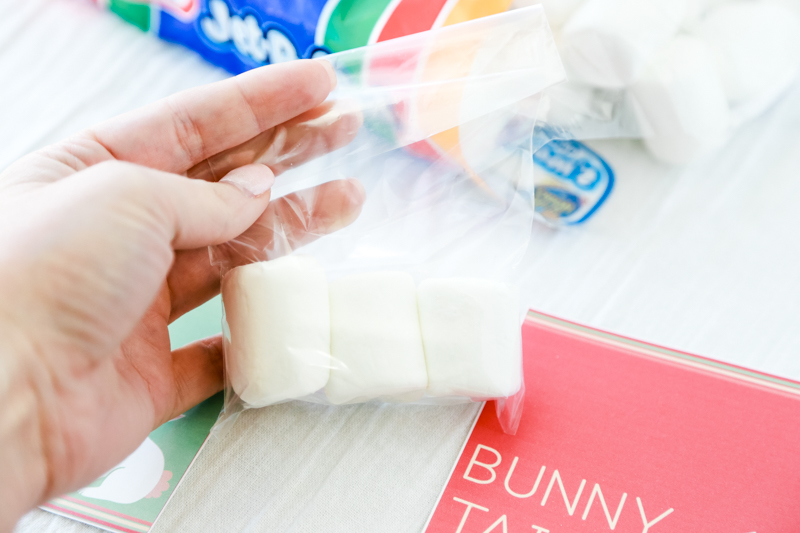 Fold the bag over. Then, take one of the cut printables and fold in half.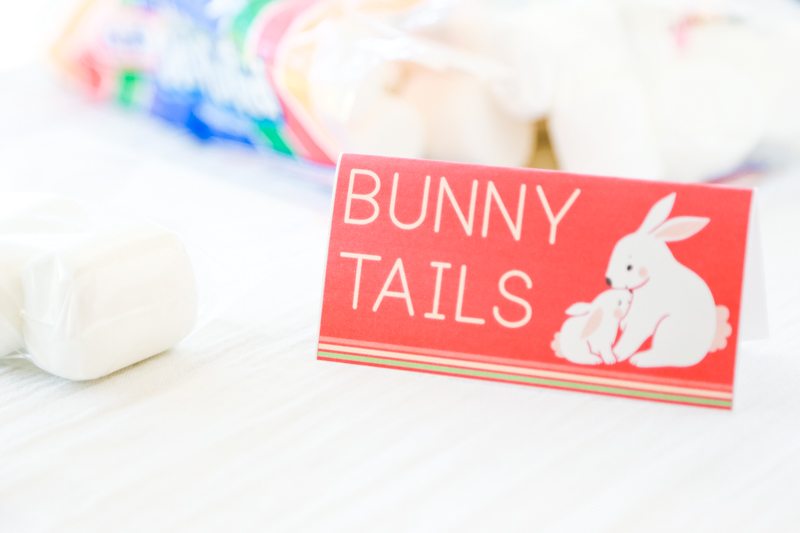 Place the folded printable over the folded bag and secure with some coordinating washi tape.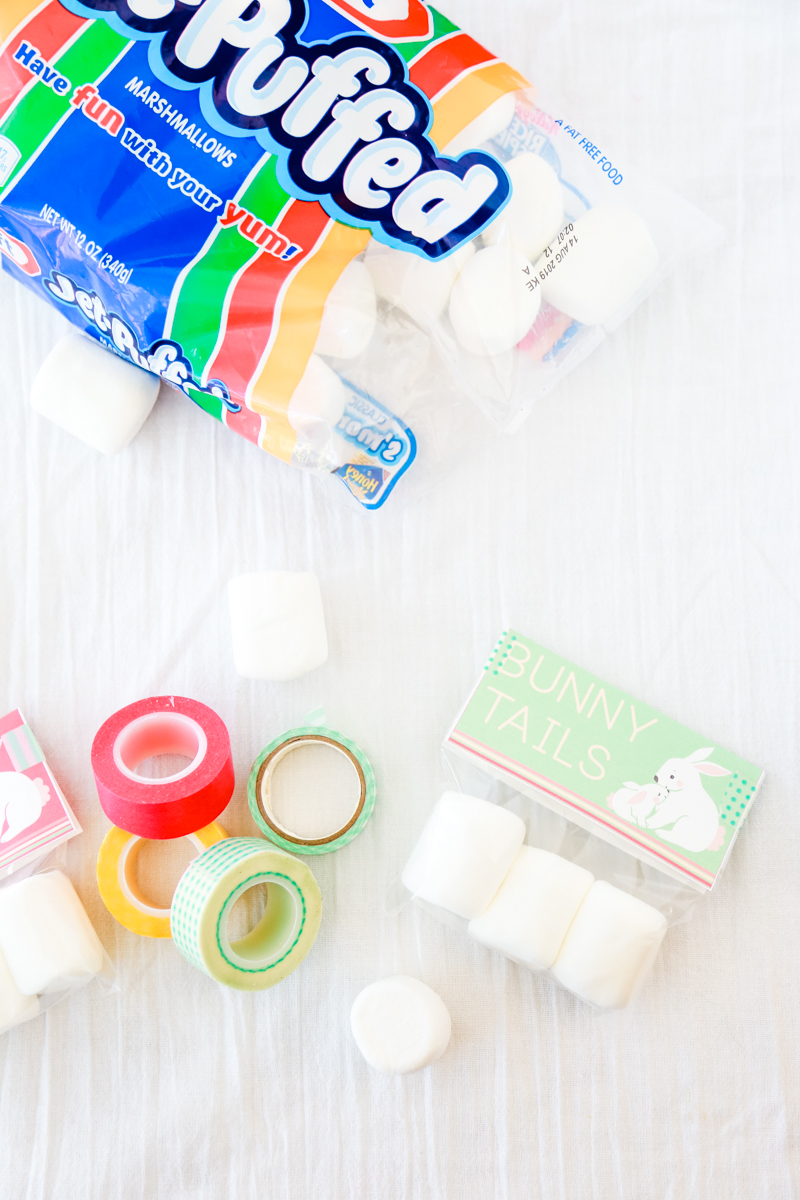 So easy, right? I love the way these Bunny Tail Easter favors turn out every single time.
Don't have the supplies you need on hand? Easily shop the supplies here:
White Card Stock
Clear Treat Bags
Large Marshmallows
Westcott Titanium Scissors
Don't forget to pin these cute little Bunny Tail Easter favors to your favorite Easter Pinterest Board.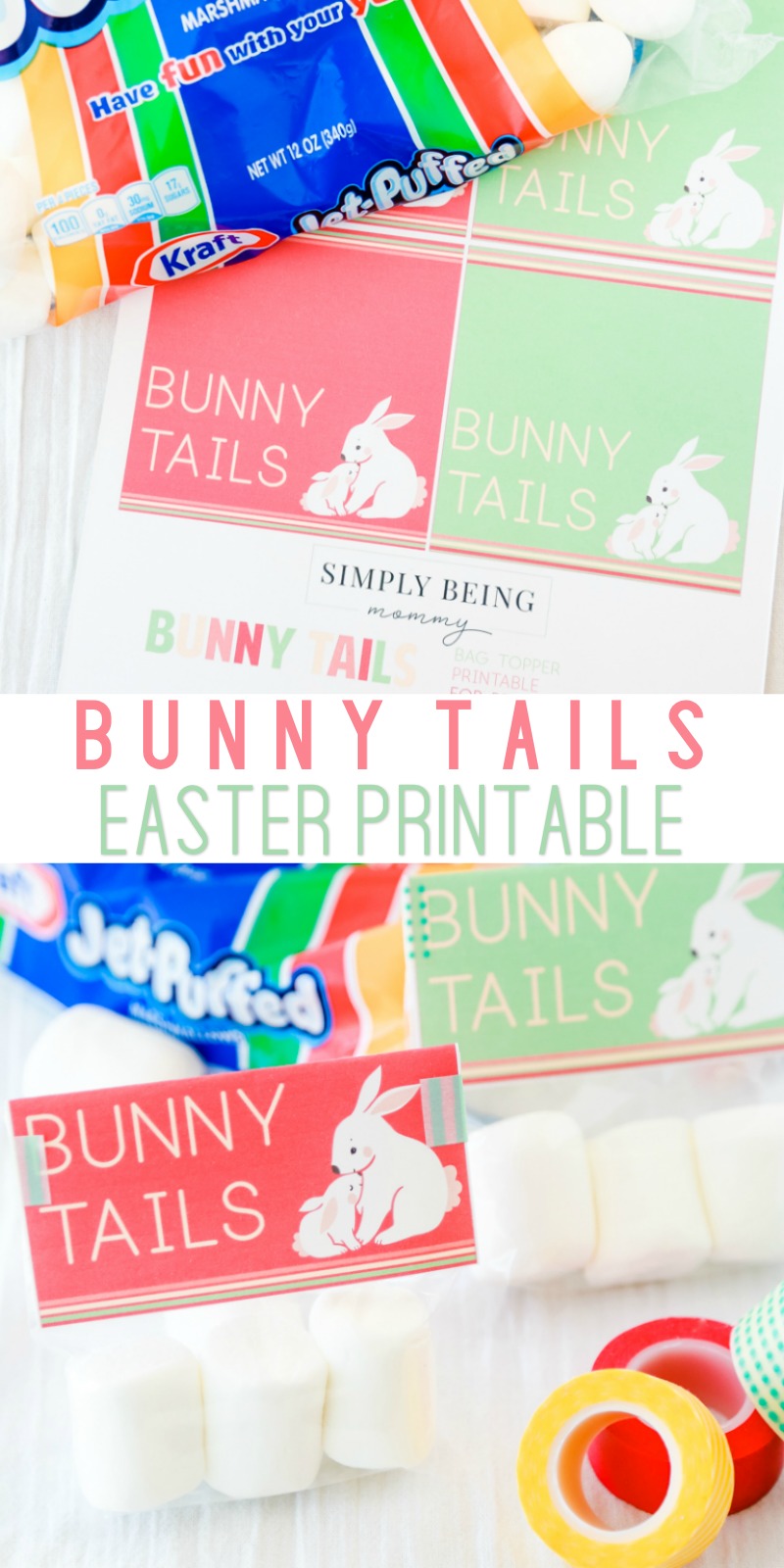 How to Make Bunny Tail Favors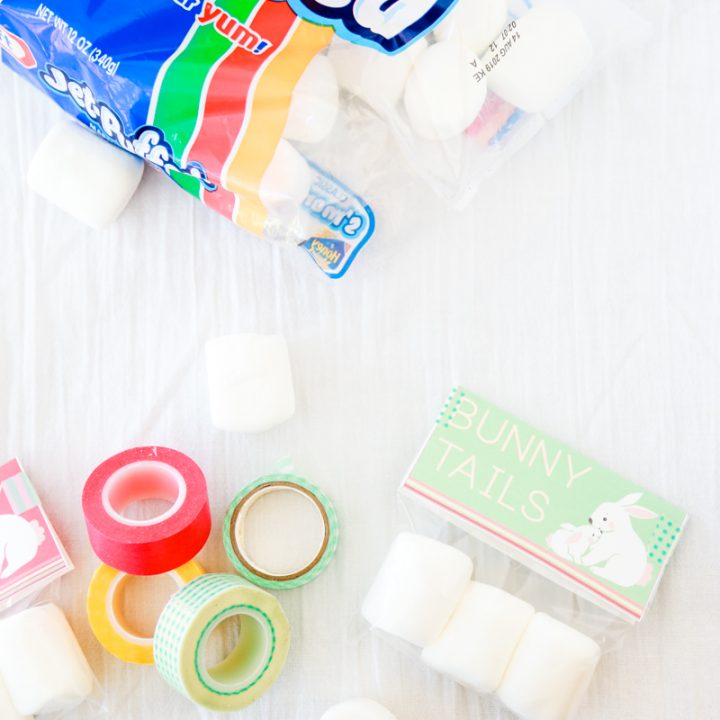 Bunny Tails Easter Favor
Make these adorable Bunny Tail Easter favors for your children and their friends this Easter season.
Materials
free printable
white cardstock
4″ x 6″ treat bags
large marshmallows
coordinating washi tape
Tools
printer
scissors or paper cutter
Instructions
Print as many copies of the free printable as you need.
Cut around each card to make four separate cards.
Fill treat bags with "bunny tails". I used large marshmallows. See above for other options.
Fold the bag over.
Then fold each printable as shown above.
Place the folded printable over the folded bag and secure with some coordinating washi tape.