Invisible braces are all the rage these days. If you're undergoing treatment, check out Movemints Clear Aligner Mints to improve your experience during treatment and create a more enjoyable, fresher smile journey.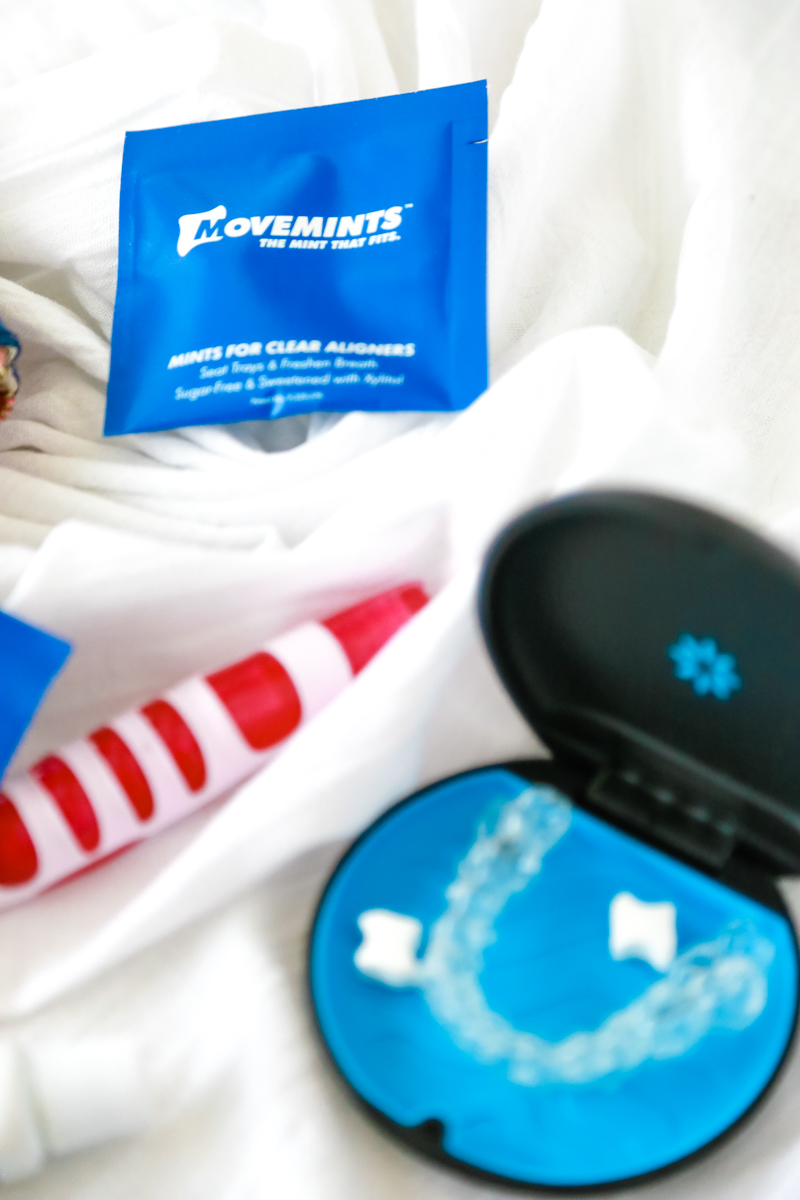 At 37 years old, I'm finally getting straight teeth. I wanted straight teeth growing up, but it wasn't an option for me. As I got older it just seemed selfish to spend so much money on my smile. But I noticed how self-conscious I had become when it came to my smile.
While at the Orthodontist with my daughter it was mentioned that I was the perfect candidate for Invisalign. When they first mentioned it I just kind of blew it off. I knew how expensive they were because my daughter was undergoing treatment. I mentioned it to my husband and he pushed me to do something for myself. So I did.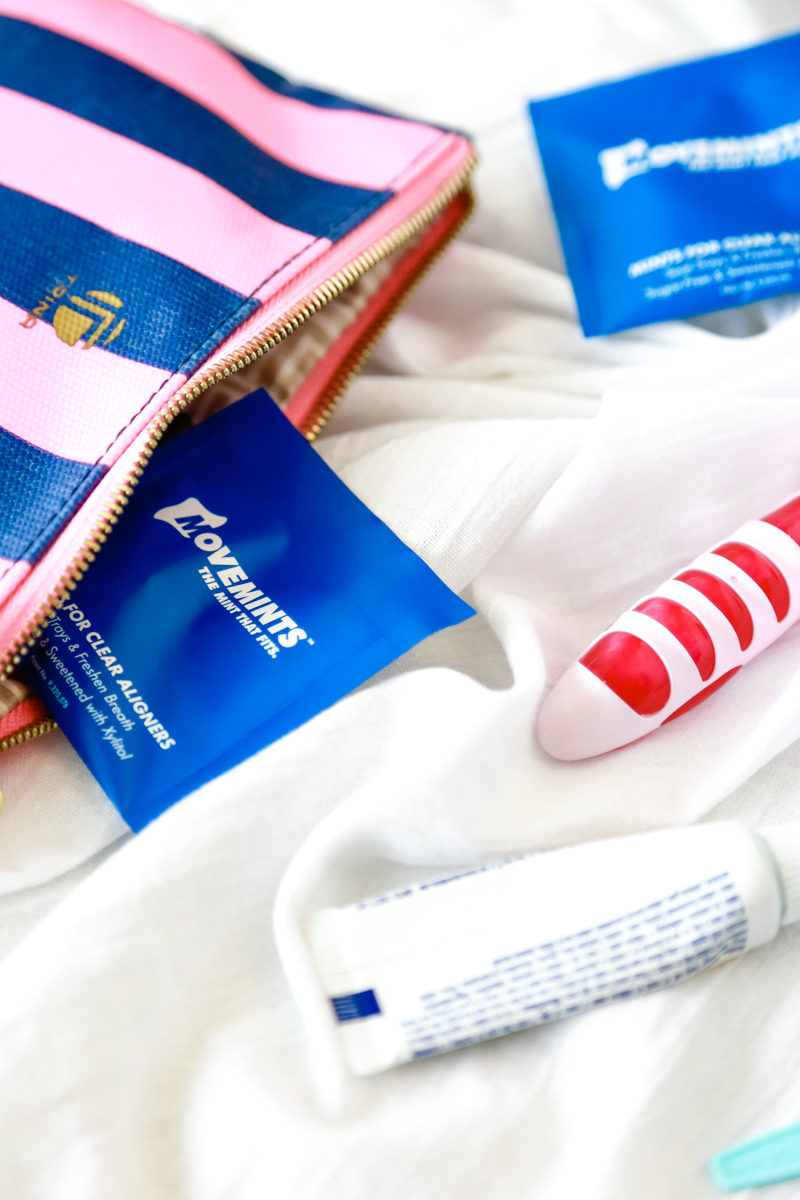 I still struggle with the cost, but as each week passes, as each tooth moves, I'm feeling more confident about my smile.
Movemints Clear Aligner Mints
At this point in my life, Invisalign was the best choice for me. But invisible braces don't come without any challenges. While you do have the flexibility of being able to take them off, it is suggested that they be worn at least 22 hours per day. So the only time I take my trays out is to eat or brush my teeth.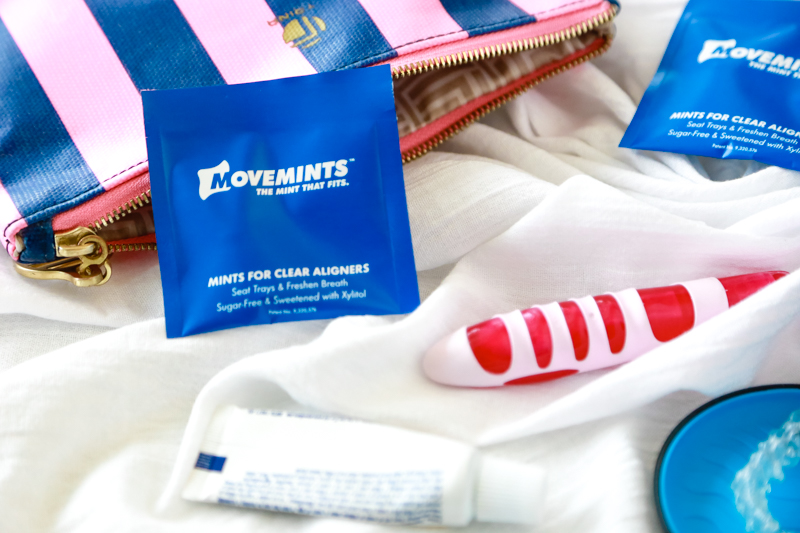 One of the cons to using invisible braces is that you can't chew gum. It's also recommended that you don't use mints that contain sugar. So what options does that leave me when I need to freshen my breath? Movemints Clear Aligner Mints.
What are Movemints?
Movemints are a discrete, convenient way to comfortably seat clear aligners when you're on the go while freshening breath and fighting dry mouth at the same time.
They were designed by an orthodontist who specializes in Invisalign treatment. He created these mints with patented grooves that fit between the top and bottom trays to fit comfortably between the clear aligner trays. The mints help patients guide aligners into place using gentle biting pressure. When used properly, Movemints are a hands free method of seating your clear aligner trays.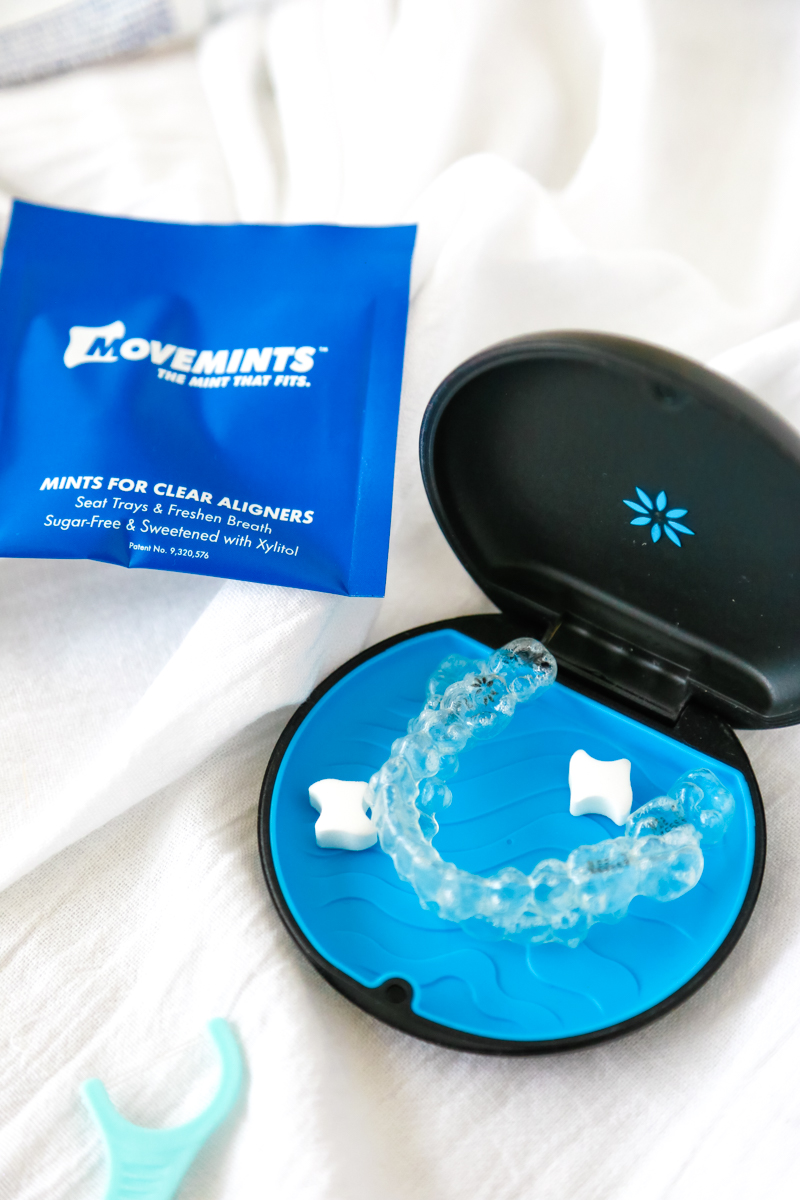 Movemints are a sugar free, gluten free and vegan mint that were specifically formulated to be eaten with your clear aligners still in place. They taste great and have a smooth satin finish, with little residue or granularity that may irritate teeth and gums.
Since it's recommended to stay away from mints with sugar, Movemints are sweetened with xylitol, a naturally occurring sugar substitute that can help prevent dry mouth and is thought to prevent tooth decay. It is also low calorie and diabetic friendly. You'll often find Xylitol in many orthodontic mouth washes and other sugar-free mints and gums.
Buy Movemints Clear Aligner Mints
If you're undergoing any type of treatment with invisible braces, you need Movemints Clear Aligner Mints. I always have them in my on-the-go bag that I keep in my purse, along with a toothbrush, toothpaste and floss. They also fit quite nicely in my clear aligners case.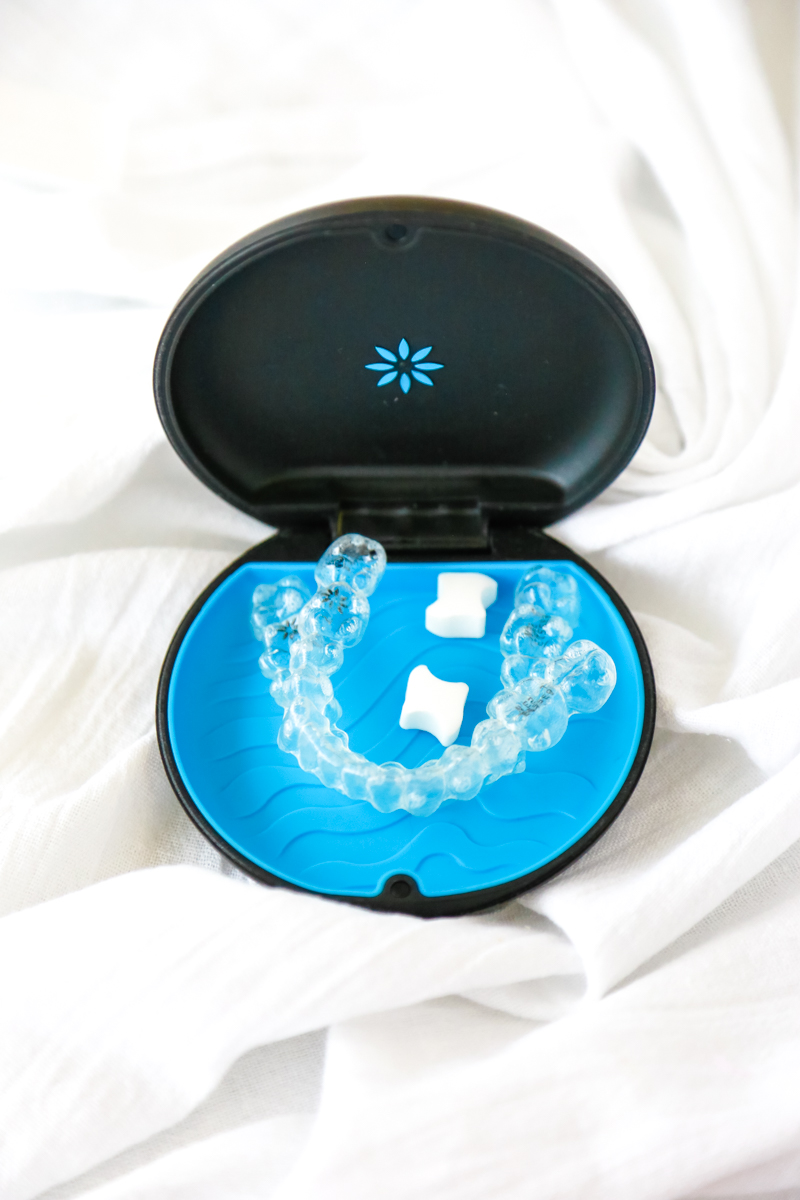 Movemints Clear Aligner Mints are available in a variety of quantity options. Each pouch contains 20 mints.
Movemints Weekly Pack – $4.99
The Get Fresh Pack – $5.99
OrthoKey Clear Aligner Removal – $9.99
The Smile Starter Pack (3 pouches) – $12.99
The Smile Monthly Pack (7 pouches) – $24.99
On the Go Journey (7 pouches + OrthoKey) – $29.99
The Smile Journey (14 pouches + OrthoKey) – $44.99 (the BEST deal)