With Mother's Day right around corner I wanted to share this Mother Definition Printable in case you need a quick, last minute Mother's Day gift idea.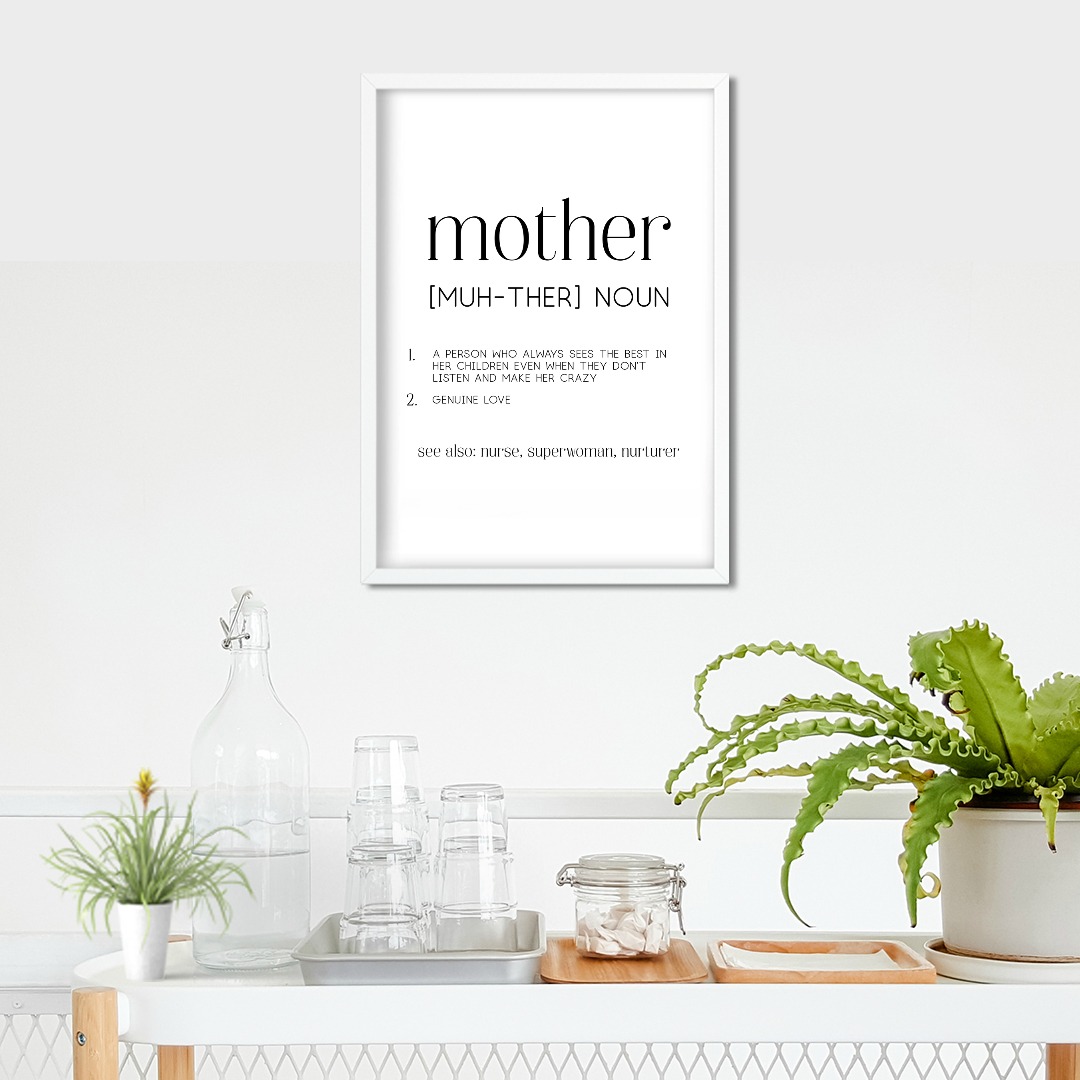 I'm really big on printables because I can easily put what I want to say down and make a piece of artwork out of it. Printables make great statement pieces for your wall and also make great gifts. I love this Mother Definition Printable as a last-minute Mother's Day gift.
Mother Definition Printable
I've seen some definition art floating around on the Internet so I decided to make one for Mother. I also made one for Father, in case you need a last-minute gift for Father's Day.
What I love about definition art is you can make it personalized to your life and your current situation. You can take any word you want and create a beautiful piece of artwork for your wall, entry table, etc.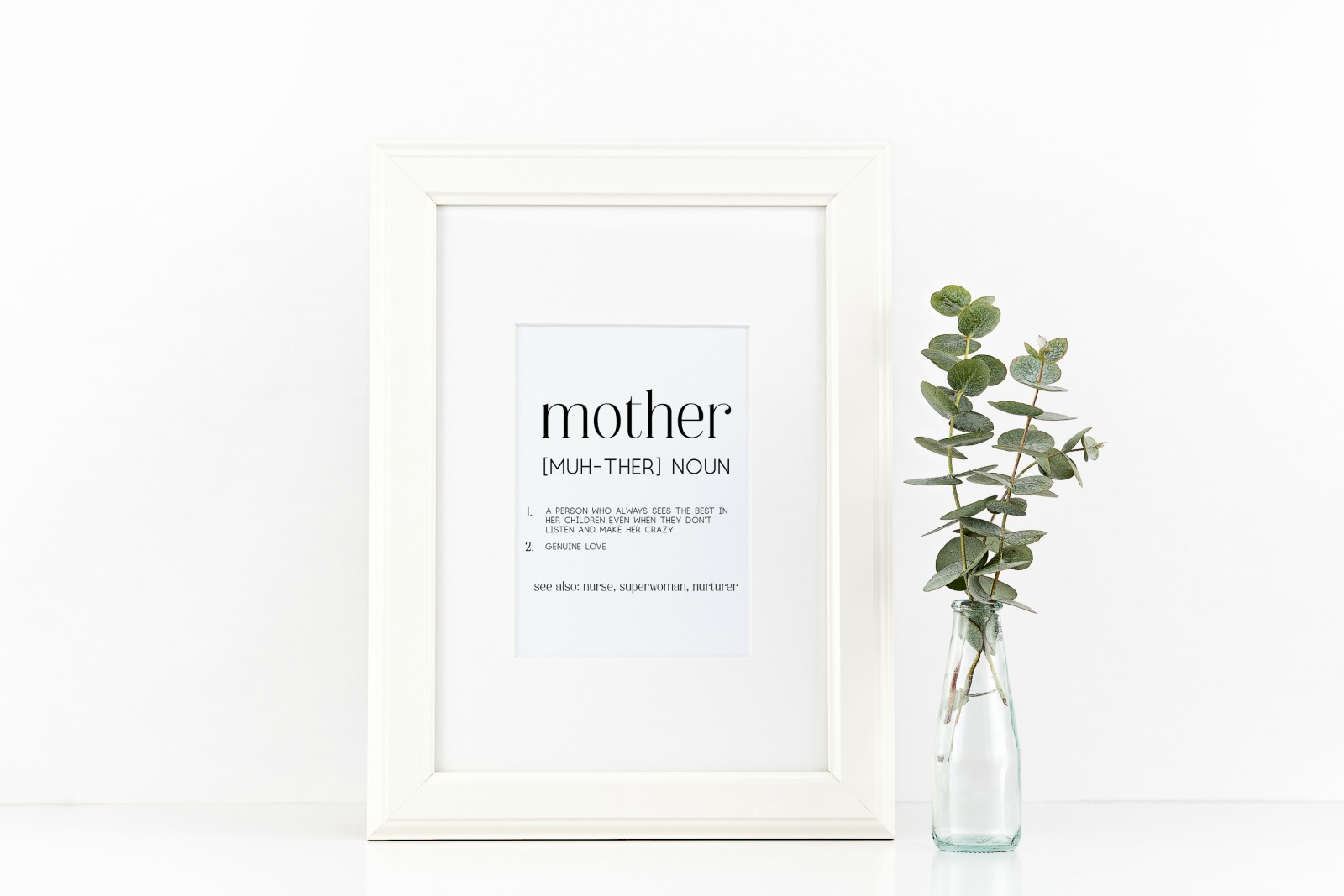 This Mother's Day printable was made for an 8.5″ x 11″ piece of paper, but can easily be cut down to fit an 8″ x 10″ frame. You can also resize the image if you want it to print smaller for smaller frames.
Tips for Printing Mother Definition Art
Use the best printing function your printer will allow. You want the black text to be bold and really pop from the white background. You can easily change how the printer will print in the print settings dialog box. If you have questions on how to change the print settings, a simple Google search will help you figure it out.
If you have card stock on hand, use that instead of regular printer paper. I always find that I get better artwork when I print on card stock. I don't know if it's because it absorbs the ink better but I almost always use card stock for my printables.
To get a great contrast between the words and the background, print on white if you have some. I love the way bold, black text looks on a solid white background. You can print on other colors, but personally, I love white.
Mother's Day Gift
You can easily turn this Mother Definition Printable into a thoughtful Mother's Day gift. Pair the framed printable with her favorite chocolates and a bouquet of flowers to make the perfect Mother's Day gift.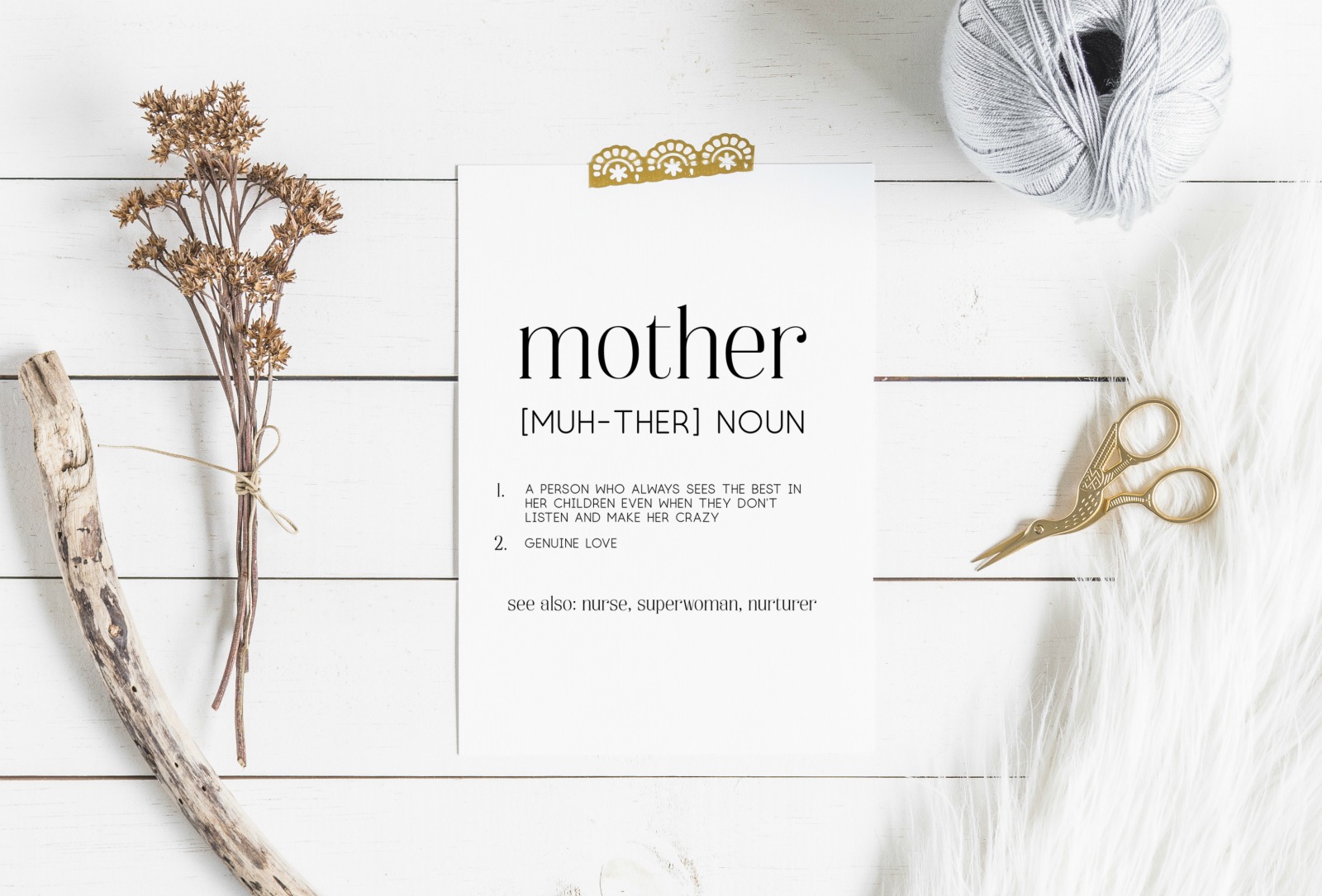 Other pairing ideas for the perfect Mother's Day gift:
a gift card to her favorite restaurant
a gift card to the movie theater
a gift card for a mani/pedi
a gift card for a massage
a book she's been wanting to read
letters from her grandchildren
a family portrait
a piece of jewelry
her favorite homemade treat
Obviously you know the Mothers in your life better than I do, but these are just a few ideas that came to mind.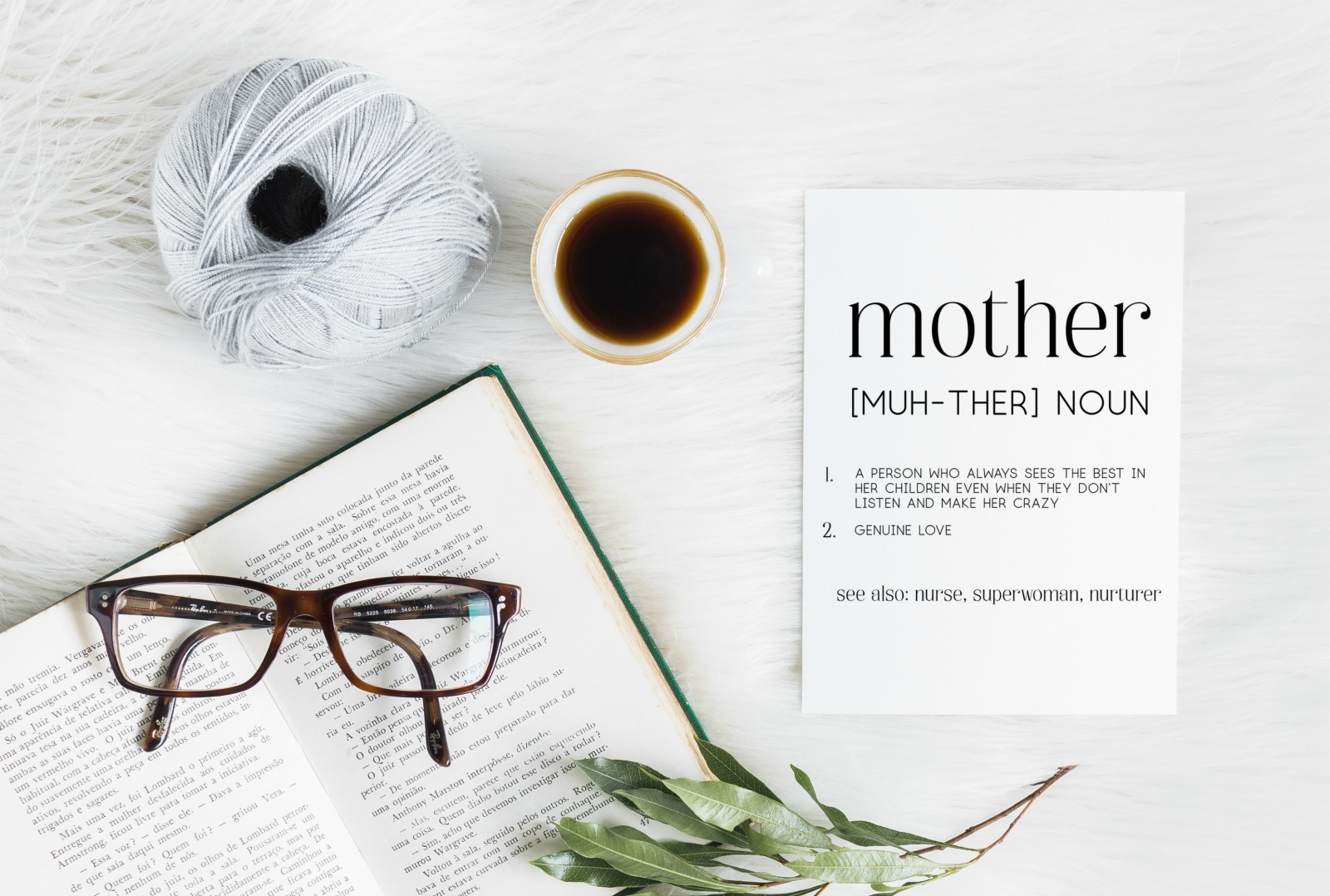 To print your Mother Definition Printable, click here.
Save this Mother's Day printable to your favorite DIY board on Pinterest so that you'll know where to find it when you need it.