My family lives for vacations. We're constantly looking for the next great adventure. If your next adventure is taking you to New Braunfels, check out the beautiful SchlitterStein Lofts at Schlitterbahn.
My family was invited on a complimentary press trip to learn more about Schlitterbahn and to experience all it has to offer families.
My family and I spent a couple days at Schlitterbahn New Braunfels and it wasn't near enough time to experience all the park has to offer. While we did get to experience much of it, we're already planning a trip back to make sure we didn't miss out on anything.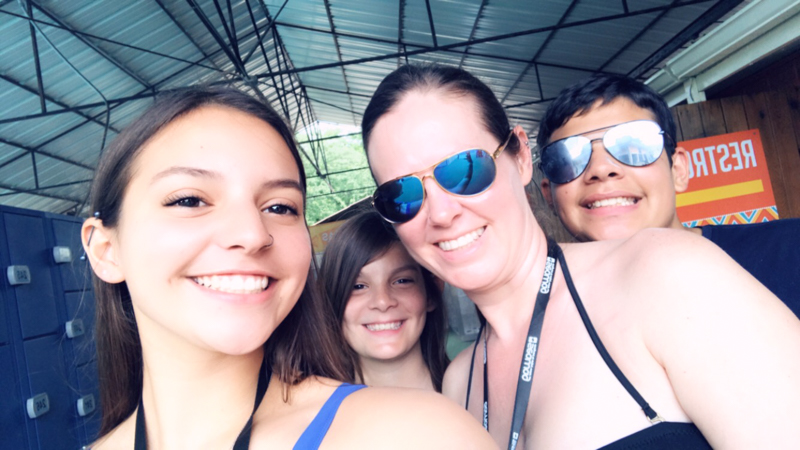 Schlitterbahn New Braunfels
While we were there we had the pleasure of meeting with Resort Executives to learn more about the property. I thought it was interesting to learn that this family business, which was opened in 1979, was built by hand during the early days of the resort. The entire Henry family helped to create the family business.
The Schlitterbahn Resort uses spring fed water from the Comal River which stays about 72° F year round. This means that the water is cooler than you might expect at a water park in Texas. But on those hot, humid days, the cool water is so refreshing.
Because the Resort is living with an endangered species that inhabits the river, it must operate sustainably. That means there is no cleaning with chemicals or toxic cleaners. This results in water and equipment that can get stained and start looking a little dingy.
On first look, without knowing any of the sustainability details, it wasn't a good first impression. But upon learning that they are being good stewards of the Comal River, which offers them an endless supply of water, I quickly changed my opinion.
Companies that operate sustainably and are as good to the environment as they can be will always hold a special place in my heart.
SchlitterStein Lofts at Schlitterbahn
Upon arriving closer to the Schlitterbahn Resort, you can begin to see how much real estate the park has accumulated over the years. With two different water parks and multiple houses, hotels, lofts and cabins to stay in during your visit, there are no shortages of accommodations.
During our stay at Schlitterbahn, we stayed in the SchlitterStein Lofts. SchlitterStein Lofts are an upscale retreat hidden by the Comal River and close to downtown New Braunfels. Imagine yourself sipping coffee on the balcony overlooking the river – the views are breathtaking!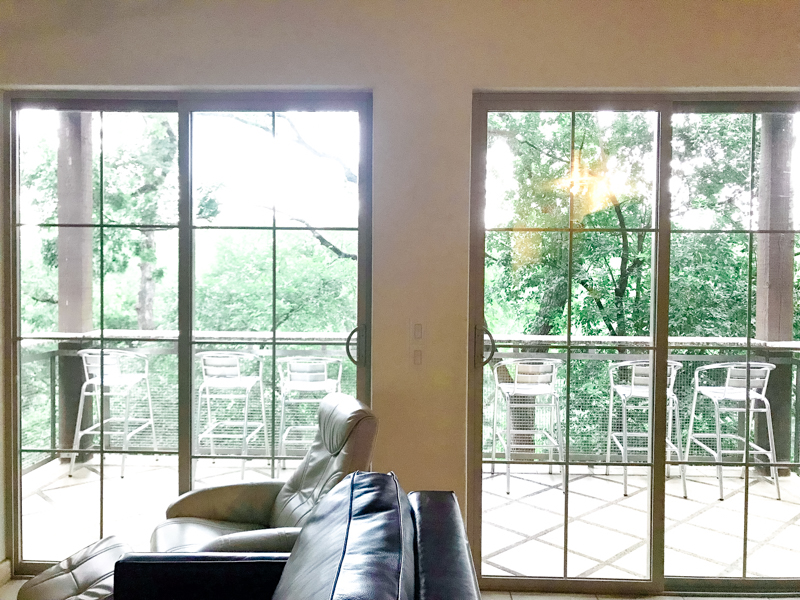 The Lofts are surrounded by a locked gate which needs a code to unlock. Because the Lofts are in a residential area, I appreciated the added layer of security in an area I was unfamiliar with.
The SchlitterStein Lofts complex has only 20 lofts, which makes it a hot commodity for families looking for more upscale accommodations during vacation.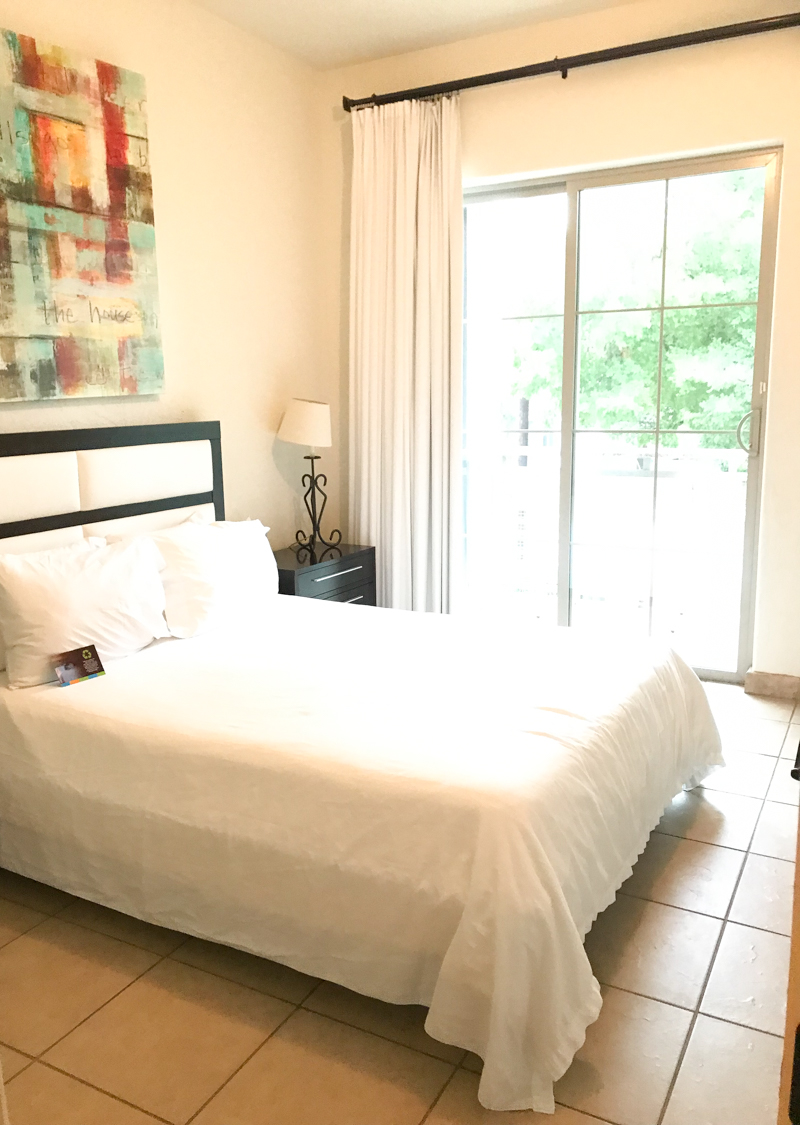 Each loft features two bedrooms and two bathrooms and can accommodate up to six people. Each bedroom features a queen bed. The living space features a comfortable leather sofa that pulls out into two separate twin beds.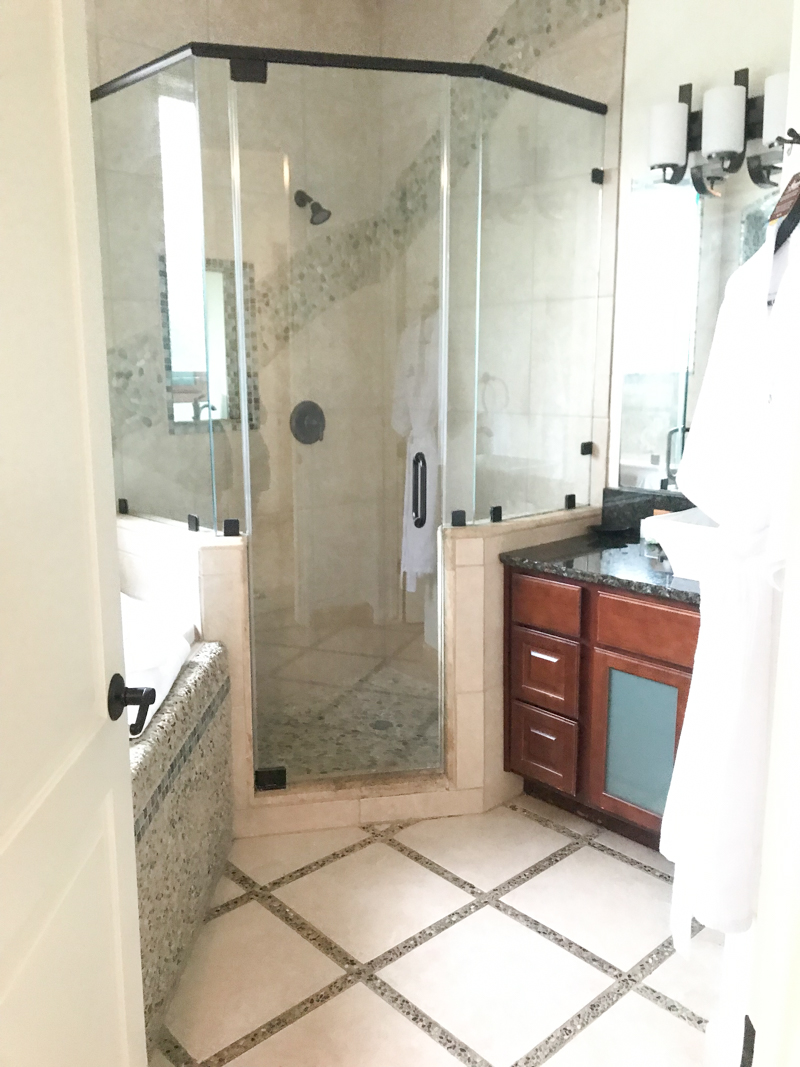 Each loft also features a full kitchen with appliances. In addition, each loft also features a washer and dryer right off the kitchen area.
If you just want to relax after a busy day on the river, the generous living area offers entertainment with a wall-mounted television. Since the eating and living areas are connected, there is more than enough seating for the entire family.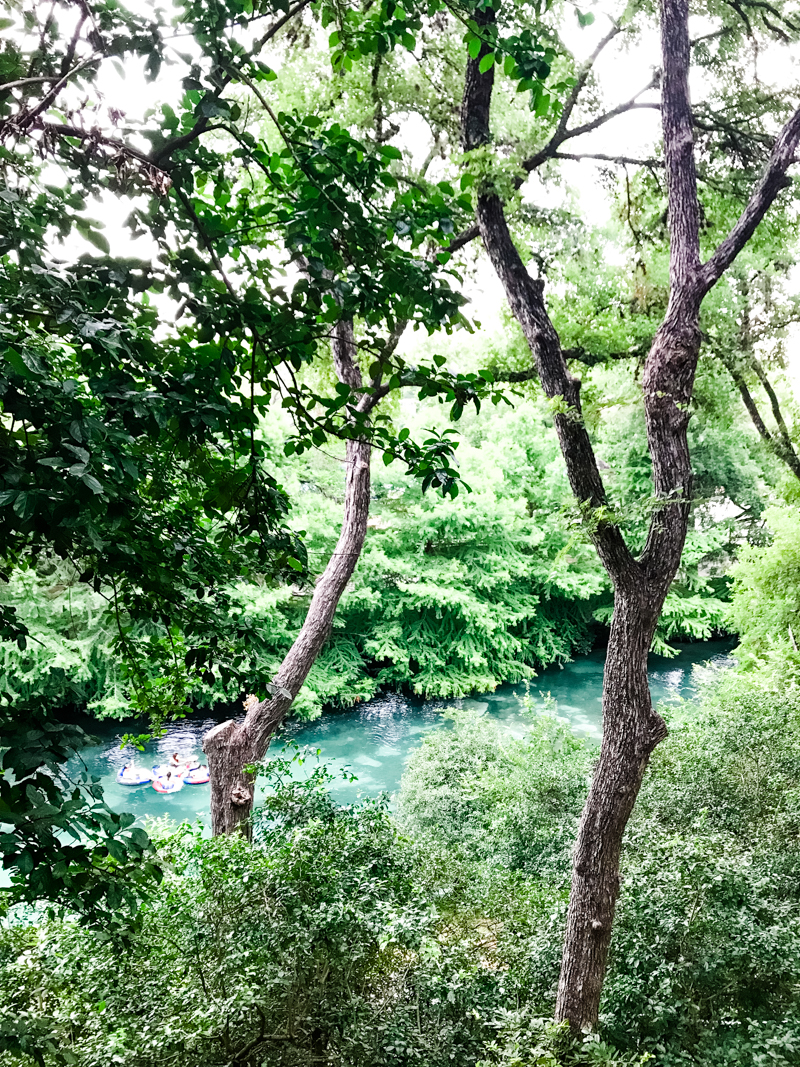 My family and I love sitting on our balcony and watching the tubers float down the Comal River. I love the way the trees made us feel like we were secluded from the rest of the Resort while still allowing us to see the beauty on which the Resort was built around.
The starting nightly rate for SchlitterStein Lofts is $515. You can get a discount on your waterpark tickets by adding them to your room reservation.
Don't forget to pin this to your favorite travel board on Pinterest.