Everyone wants a greener, safer way to clean, but the high prices of these "green" products make that unattainable for many families. Thankfully, there's a brand new line of green cleaning products, Art of Green™, available at H-E-B that are non-toxic, contain no harsh chemicals, are safe around kids and pets — and they actually work.
But most importantly, they cost less than nearly every other popular green cleaning sprays and wipes. This means more families will be able to afford to clean their homes without harsh chemicals and not blow the budget. Art of Green is working to make green cleaning accessible to every family in every demographic – and I love that.
This post has been sponsored by Art of Green. All thoughts and opinions are my own.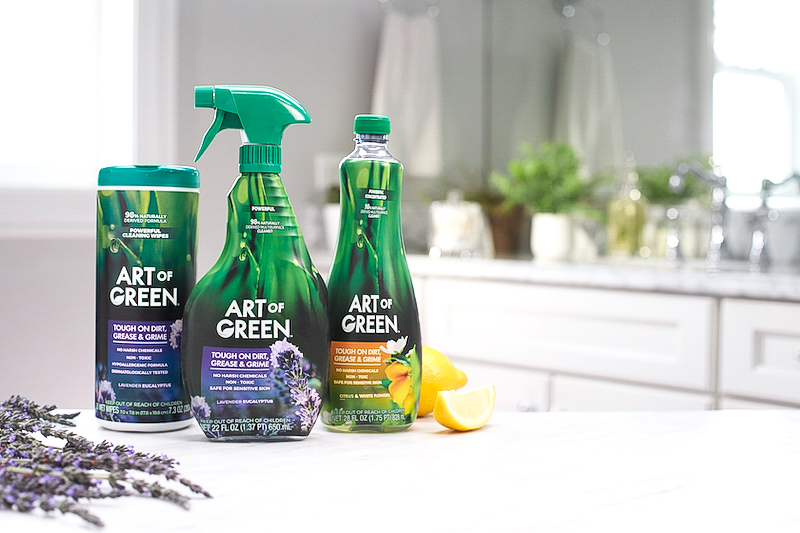 A Clean Home
My husband knows that the way to my heart is through a clean home. Thankfully he doesn't mind lending a helping hand to ensure that our home stays as nice and tidy as possible with three kids and three pets. Keeping a house clean with that many kids and animals is hard, but we sometimes figure out a way to make it happen.
Y'all, there's just something so cathartic about a home that is neat, organized, clean and smells good. I love seeing everything in its place.
I enjoy walking into the kitchen and seeing the stainless steel free from smudges. Or better yet, granite that glistens with the rays of sunlight that bounce through the windows.
That truly is my happy place!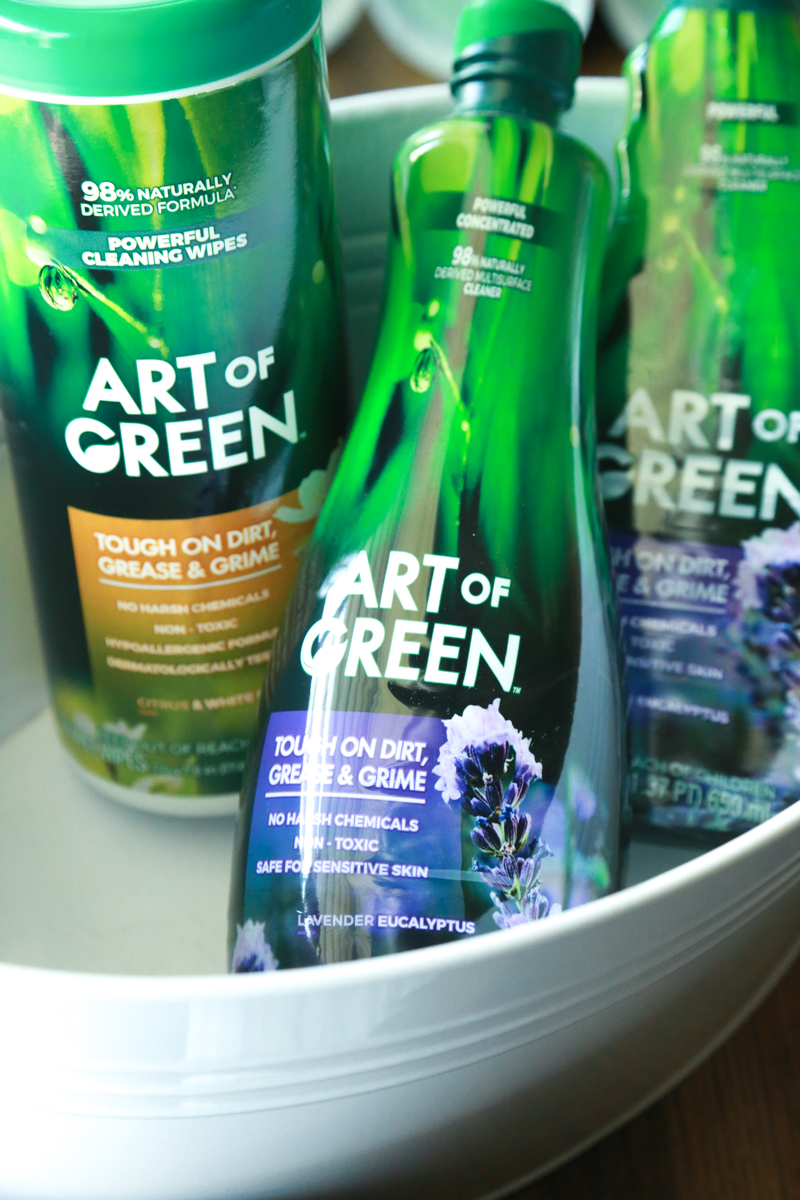 Having a clean home is a huge priority of mine and I love that Art of Green is helping to make that possible with an affordable non-toxic, biodegradable formula. Although Art of Green is not organic, it is 98% naturally derived. It is also free of harsh chemicals, parabens, phthalates, glycol solvents, artificial color and phosphates.
Art of Green
I've recently started using Art of Green in my home and I'm in love with the nature-based cleaners. It's a safe formula for those of us with sensitive skin. It also leaves behind less residue than the leading eco-friendly cleaners.
These nature-based cleaners are available in two scents: Lavender Eucalyptus and Citrus & White Flowers. Both scents come in three convenient formats: a 22 fl oz. spray bottle, 35-count cleaning wipes, and a concentrated refill. They are packaged in bottles made with 100% post-consumer recycled materials for those of us who put a high priority on living sustainably.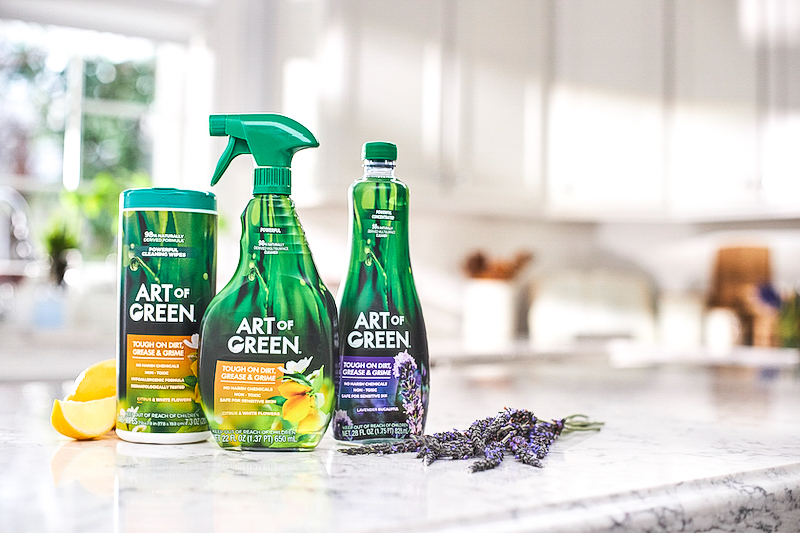 Art of Green offers consumers effective, nature-based cleaners priced for everyday use. Instead of your home smelling like a hospital, these nature-based cleaners leave your home smelling clean and fresh without the harsh chemical smell.
These multi-purpose cleaners can be used in any room in the house and leave behind a fresh fragrance. My favorite scent is the lavender and eucalyptus but the citrus and white flowers is nice, too.
If you love a clean house that smells wonderful as much as I do, check out Art of Green at your local H-E-B store.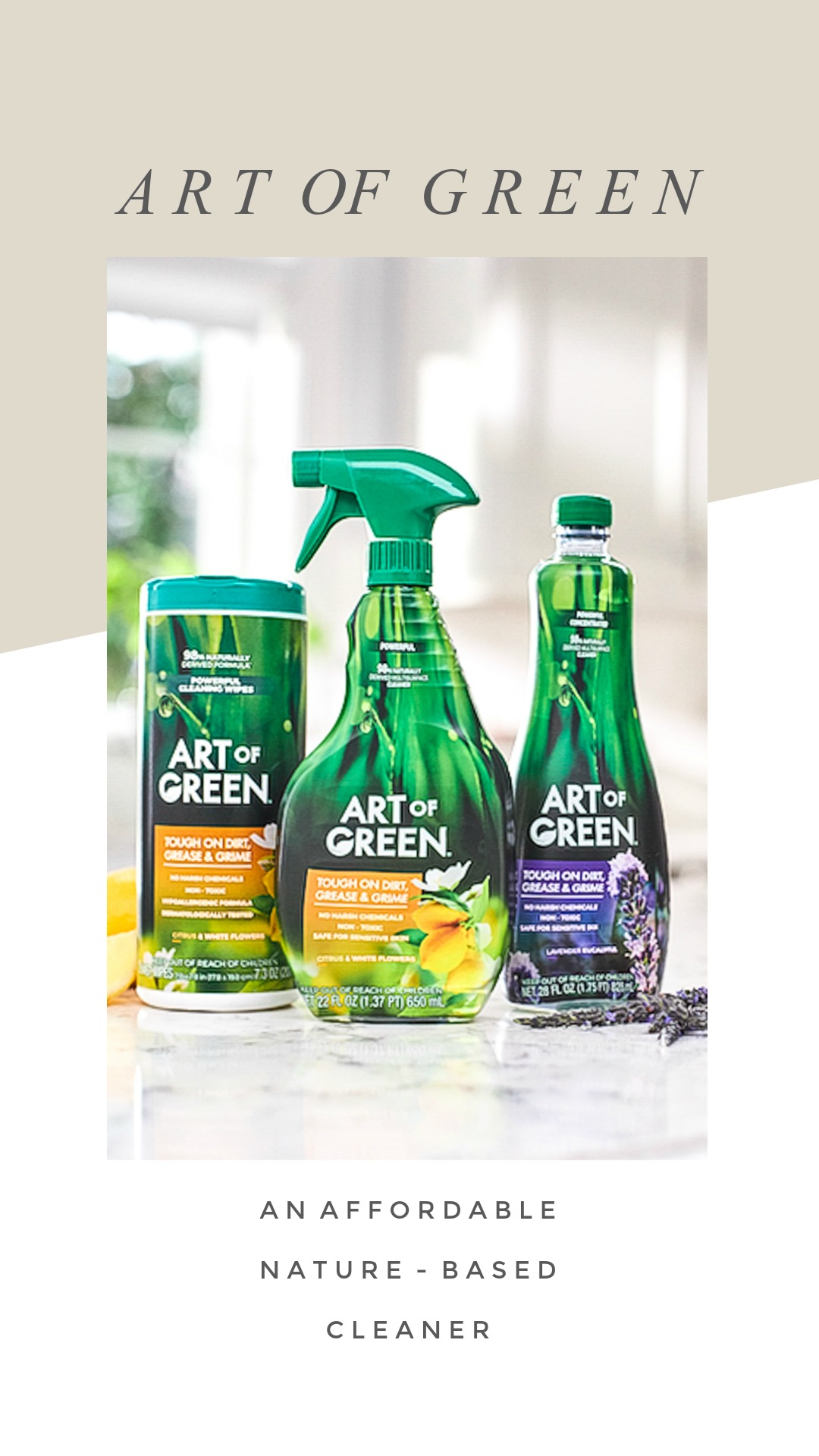 Print this $1 off coupon to save on your next purchase of Art of Green. Learn more about the new affordable, green way to clean with Art of Green.