Y'all, I've been keeping a secret. I'm so excited to announce that I have a new book, Baby, You're Here!, coming out on September 10, 2019. If you've ever felt overwhelmed trying to complete a baby book, then this one-line-a-day memory journal is just perfect for you.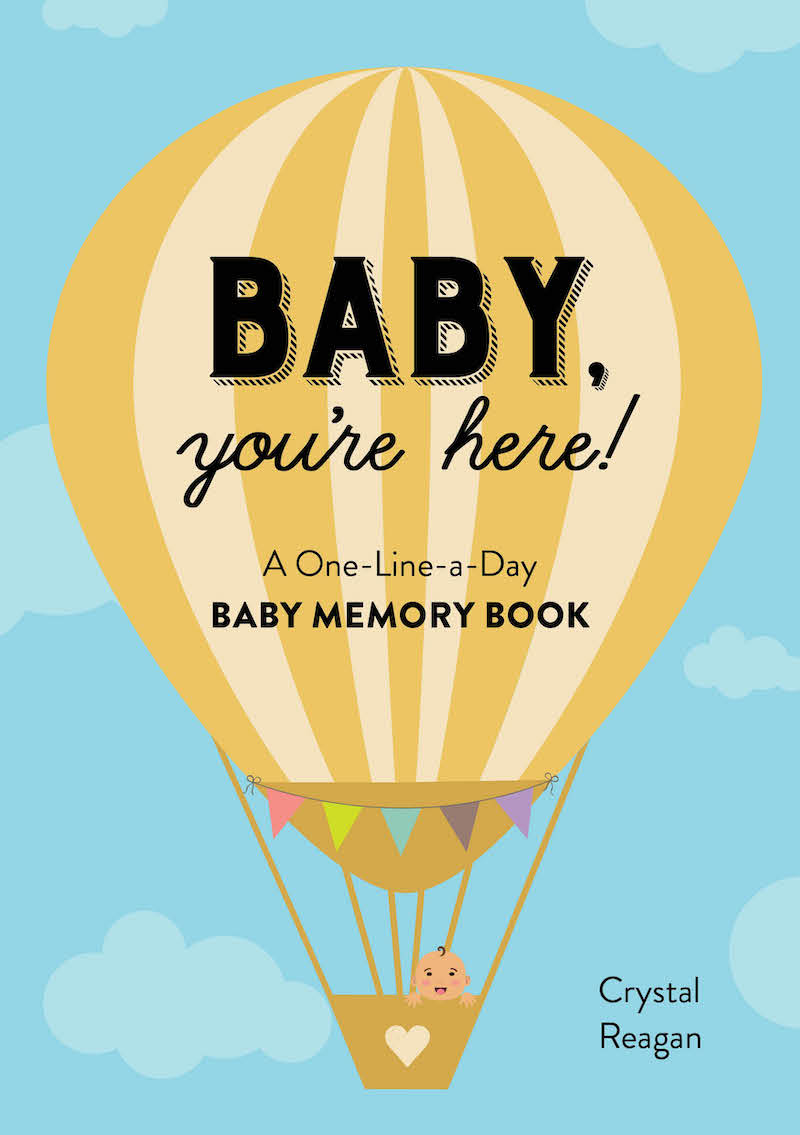 As a new mom I remember being so overwhelmed with the baby books I had received as gifts. They all seemed so involved and intense. How was I supposed to care for my new baby while carefully chronicling every single detail of their life.
Baby, You're Here! isn't overwhelming in the slightest. It's an effortless baby memory book perfect for every parent, even the busiest ones. There is absolutely no pressure to create an elaborate baby memory book. With just one sentence a day you can create a lasting keepsake to enjoy forever.
Baby, You're Here
Your baby's first year will be an exciting and exhausting time! With this beautiful baby memory book, you will be able to create a special memento by writing just one line about baby's life every day.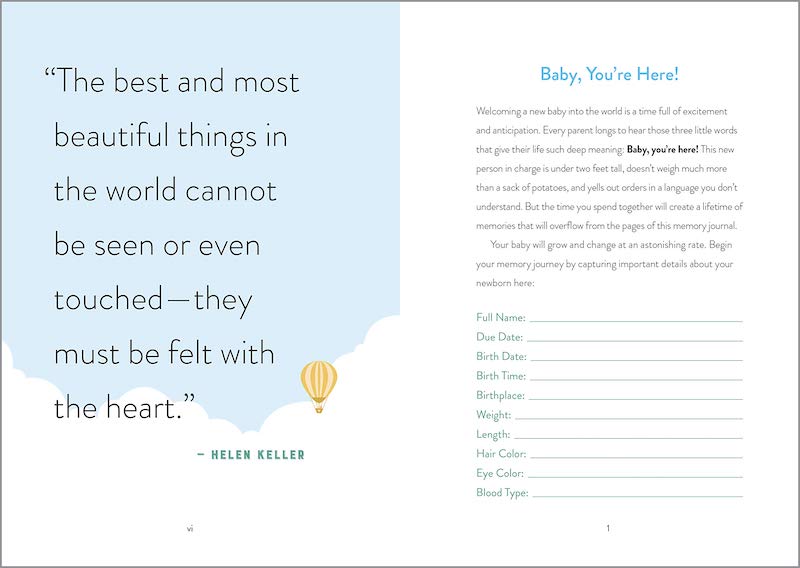 Baby, You're Here! makes it easy for every parent to record the small moments―along with all their hopes and dreams for Baby's future.
Any parent and any family can create a one of a kind keepsake full of details from baby's first year.
The book features customizable dates and blank sections that let you easily write down the highlights of Baby's day each and every day. Thoughtful and engaging weekly prompts help you capture each moment. Celebrate the year of firsts with customizable sections for baby's "firsts".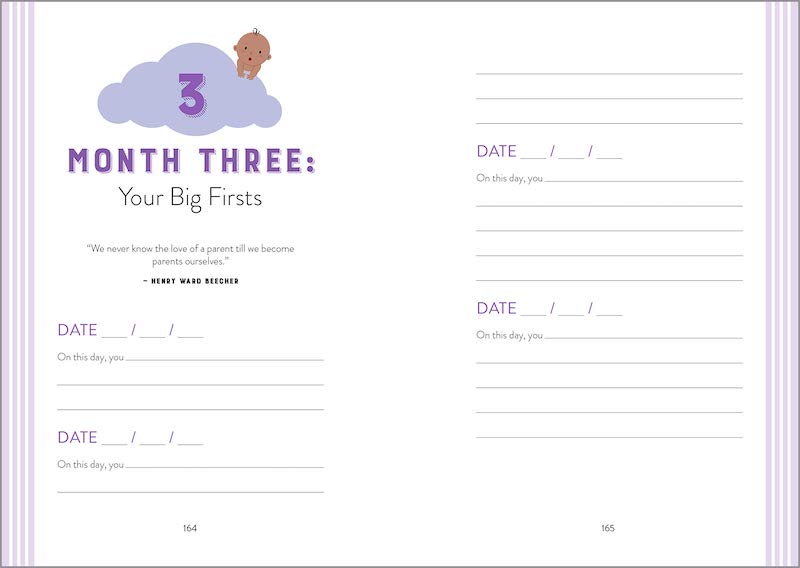 Creating a keepsake of your baby's first year shouldn't be difficult – and it doesn't have to be. Baby, You're Here is the perfect alternative to traditional baby books. It's a baby memory book to enjoy throughout your first year together―and beyond.
You can get your pre-orders in now to lock in the special pre-order rate – click here to learn more!