For months my middle child has been begging for a gaming laptop. Even saving his money so he could purchase his own. I was so excited when I got to hand him his own MSI GF75 Gaming Laptop available at Sam's Club during #IntelGamerDays.
This post is sponsored by Intel. As always, all thoughts and opinions are my own.
I'm not a gamer, but all the boys in my household are. From gaming on their handheld devices, to their gaming consoles, and even computer-based gaming, these boys take their gaming seriously.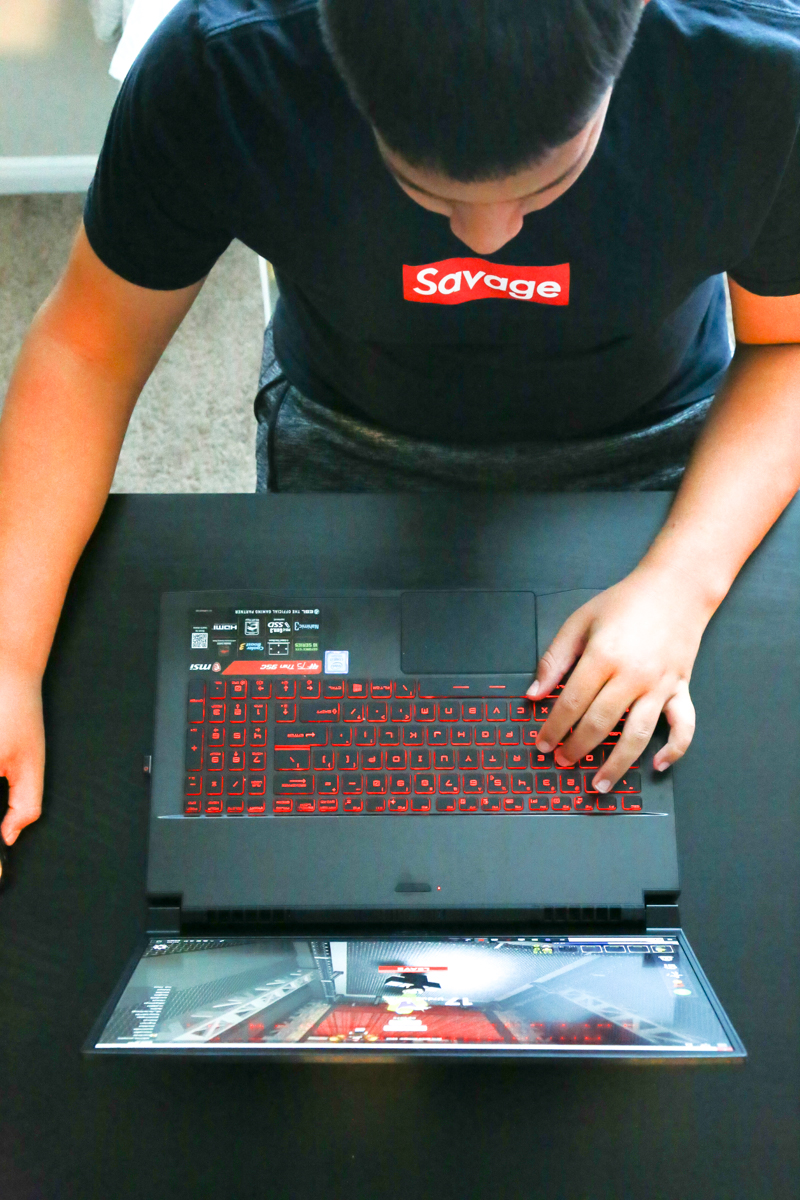 When my oldest son (my middle child) started talking about needing a gaming laptop, I couldn't understand why in the world he needed another device to play games on. He quickly filled me in that not all systems play the same games. Certain games are restricted to certain systems.
But the main reason he wanted a gaming laptop was that it would provide him with a better gaming experience overall.
How to Choose the Right Gaming Laptop
I honestly had no clue what to look for in a gaming laptop for my son. With so many options to choose from, making a decision was just too overwhelming. I knew that I wanted something that would grow with him and allow him to play and do what he wanted to do without compromise.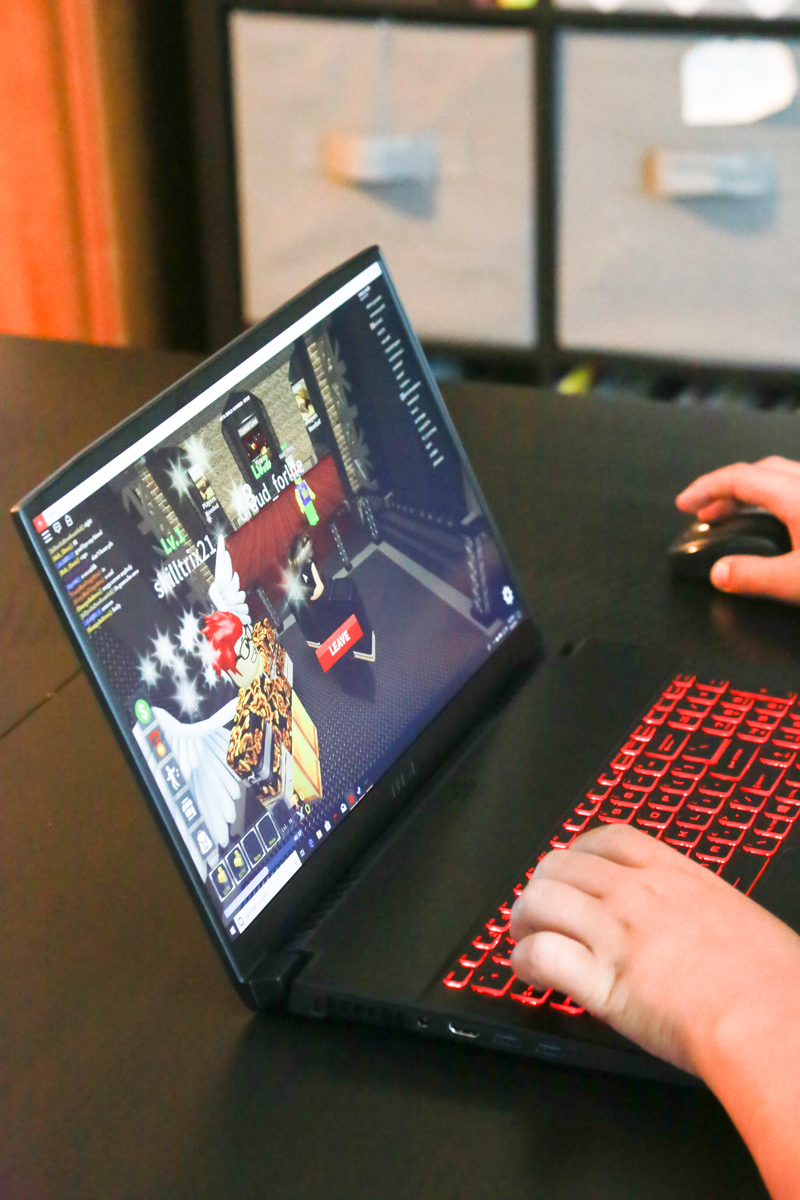 When choosing the right gaming laptop, you should ask some questions to determine what you need. What kind of games will be played? Will there be any streaming of game play? Do you want to record game play?
The first step in choosing the right laptop is to know the gaming needs. In other words, figure out what you want the laptop to accomplish. When you know what you need the laptop to do, you'll be more equipped to make a purchasing decision.
If you're like me and don't know what to look for in a gaming laptop, Sam's Club has already curated a great selection of gaming laptops. In addition to this gaming laptop, Sam's Club is featuring amazing deals this week on other gaming laptops as well. Check out the deals.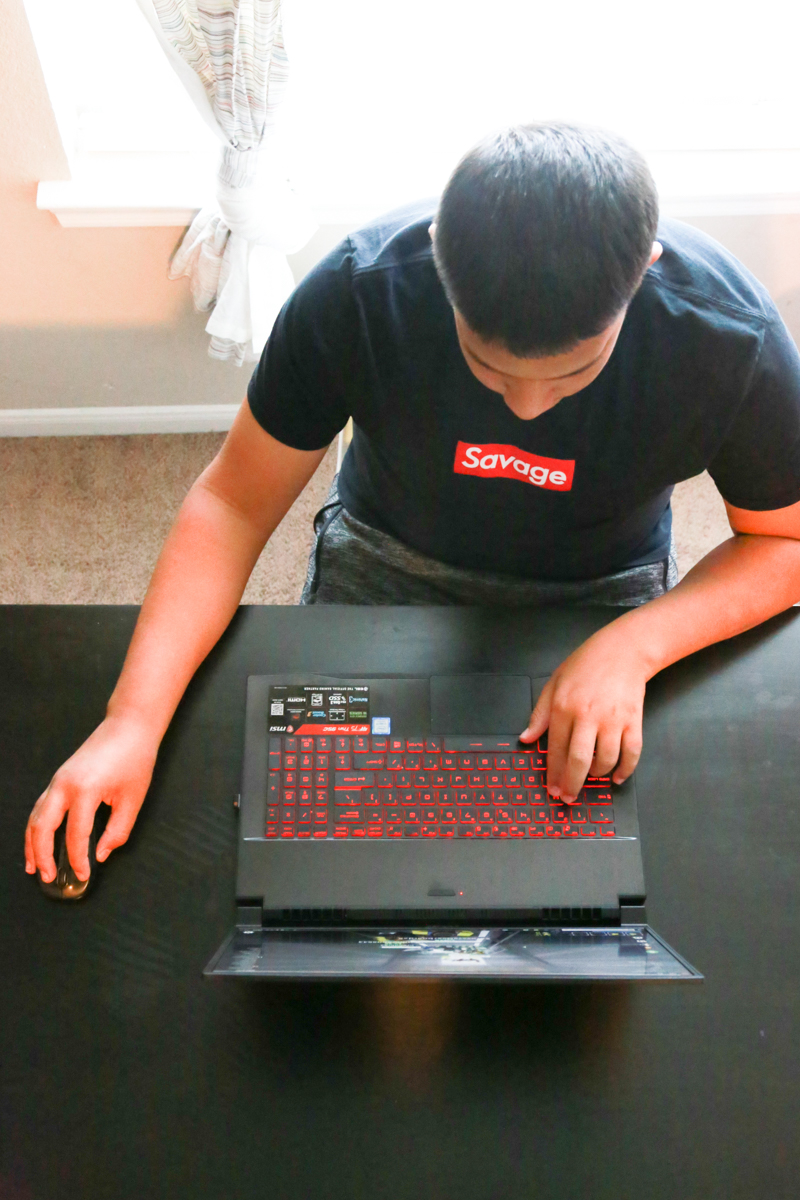 For gaming fanatics, gaming isn't just a hobby; it's their social world. While gaming desktops have been the choice among gaming fanatics, having something more portable is what today's gamers want and need. A new set of high-end mobile processors give gamers desktop-like performance in a portable laptop device.
In order to game, stream and record without compromise, today's gamers need a laptop with a powerful 9th gen Intel® Core™ processor. MSI's GF75 Gaming Laptop's Intel® Core™ i7 processor provides a great laptop gaming experience to play the way you want to – without compromise.
The 9th gen Intel® Core™ i7 and Intel® Core™ i9 processors enable the best possible gaming experience thanks to features like Intel® Turbo Boost Technology 2.0, which accelerates processor and graphics performance for peak loads, helping every gamer game like a pro.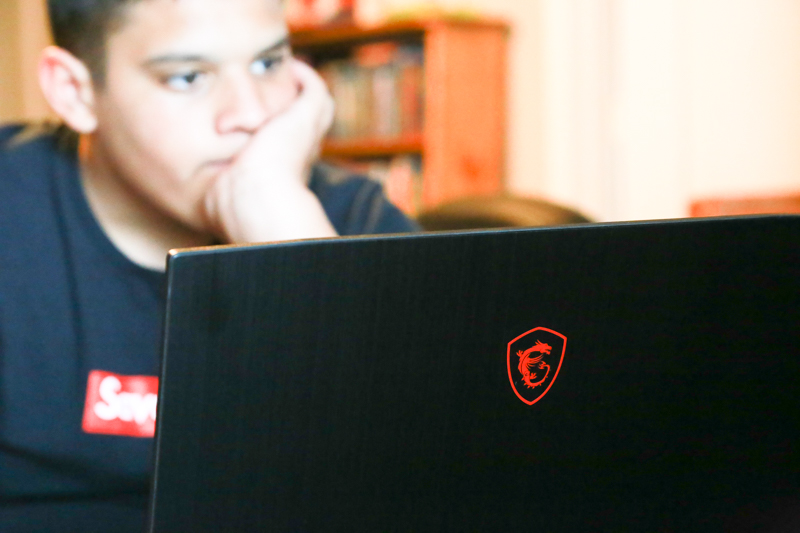 For an even more of an advantage, adding Intel® Optane™ memory to your system can help accelerate game launches and level loading in a highly responsive system with plenty of space to locally store your entire game library.
Best Features of the MSI GF75 Gaming Laptop
THIN & LIGHT: When gaming on the go, a laptop that is thin and light is not only more convenient, it's easier. You can game on the go without compromising performance with the GF75's thin and light design. Weighing in at under 5 pounds, you'll be able to tote this gaming laptop with you wherever your gaming adventures take you.
RAZOR THIN BEZELS: Get immersed in your own world with the GF75's enhanced 88% screen-to-body ratio and thin bezel design.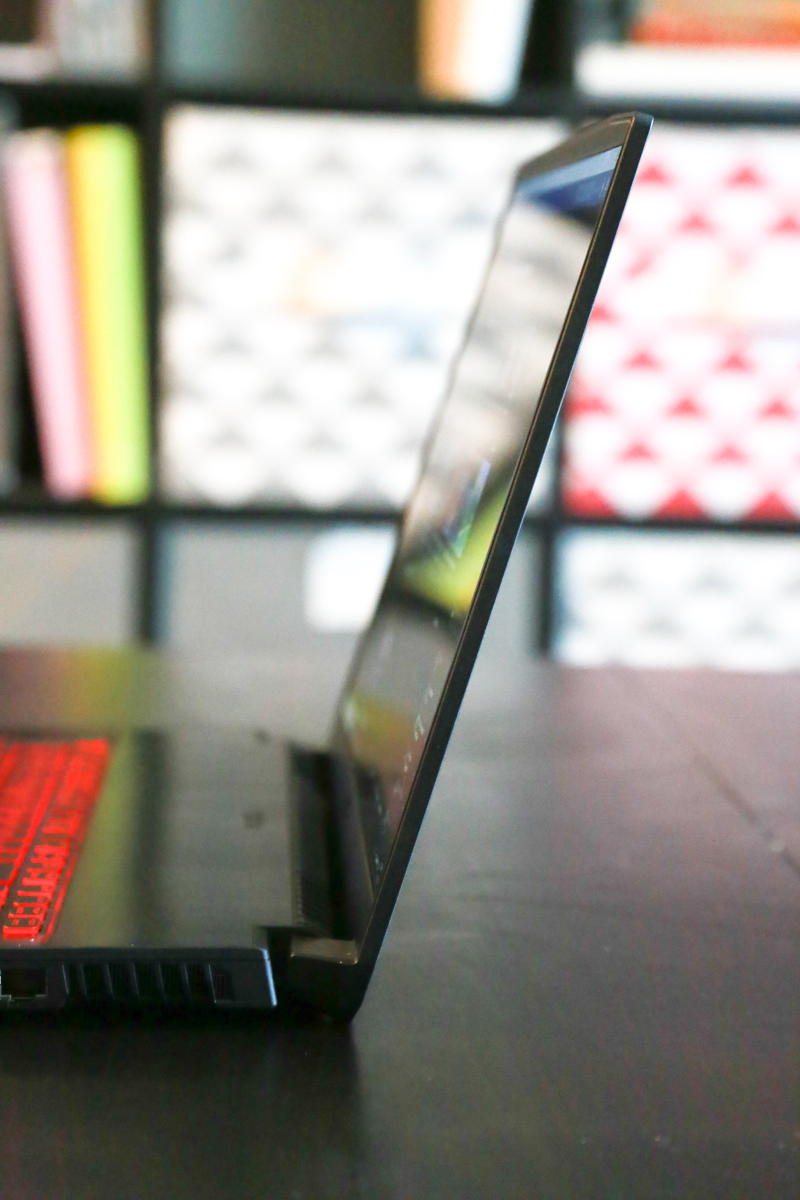 DESIGN: The sleek design paired with a brushed aluminum exterior provides gamers with that PRO feel, even as beginners. With this gaming laptop in front of you, you'll not only feel like a PRO, you'll look like one, too.
BATTERY LIFE: On the go, battery life is important. The efficient design and craftsmanship of the MSI GF75 Gaming Laptop allows for 7+ hours of game play.
9TH GEN INTEL 6-CORE PROCESSORS: With the newest processor you can power up with 10% performance gains over the previous generation. You'll be able to smoothly handle the demands of multitasking to efficiently complete all your projects.
My son loves the MSI GF75 Gaming Laptop. With certain games he plays, the laptop allows him to install mods that he couldn't normally access with console devices. He can also play all his favorite games and not sacrifice speed for graphic quality. With this gaming laptop, he gets to enjoy both.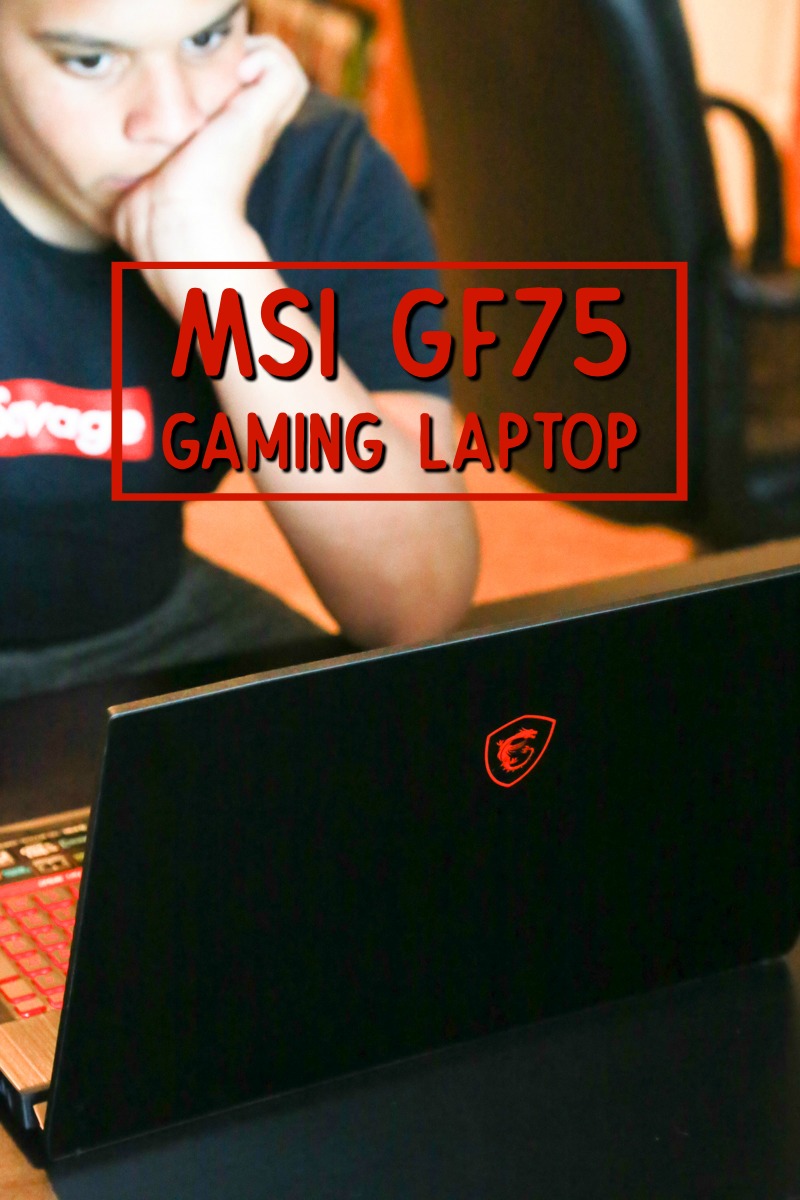 With games that offer cross-platform capabilities, the gaming laptop also allows him to stay in the game as long as he has an internet connection.
While the MSI GF75 Gaming Laptop originally retails for $1,199, during #IntelGamerDays at Sam's Club, it's available for only $999.
Now's your chance to score great savings on the MSI GF75 Gaming Laptop at SamsClub.com as part of Intel's Gamer Days to get a great device at the club value you expect.