Eating healthy on vacation isn't always easy, especially when you're at a theme park. But, it's possible. I share some tips for how to eat healthy at SeaWorld San Antonio so you can enjoy your vacation without adding on extra pounds.
One of our favorite summer destinations is SeaWorld in San Antonio. The last two years we've been extremely lucky to visit quite a few times and each time, we all have an absolute blast.
This year we have started to live a healthier lifestyle and really pay attention to the things we are allowing the family to eat. We were a little hesitant about how this would work, but much to our surprise, we were all able to eat healthy and still enjoy a full day at SeaWorld.
There has been an update to the All-Day Dining Deal at SeaWorld. Please read this updated post with everything you need to know about the updates to All Day Dining at SeaWorld.
My number one tip for dining at SeaWorld is to purchase the All-Day Dining Deal! If you plan on being there from open to close, this is by far your best bet when it comes to money. The All-Day Dining Deal is $29.95 for an adult and $15.95 for children ages 3-9. Children under 3 are allowed to share with an adult. At first glance it may seem overpriced, but you can eat as much as you want, so basically it's like an all-day buffet!
The wristbands are valid for one (1) entree, one (1) side OR one (1) dessert, and one (1) regular size non-alcoholic drink each time through the line. But here's the thing, you can go through the line as many times as you'd like! There is no limit to the amount of food you can eat! Not every restaurant accepts the wristband, so double check before going through the line. At the time this article is written, the restaurants below accept the wristband.
Seafire Grille
Sea Star Market
Shamu's Smokehouse
Rio Grille
Castaway Café
Rosita's Café
Our favorite restaurant to eat at was the Sea Star Market & Café. It is a delightful open-air market where you can stop for a tasty wrap, sandwich or cup of fruit and then shop a fun selection of t-shirts and mementos. While I enjoyed a cup of fresh strawberries, my husband enjoyed a turkey wrap and the kiddos enjoyed a turkey sandwich. The line has never been really long when we are there and I'm able to get several cups of strawberries or grapes with an ice-cold bottle of water.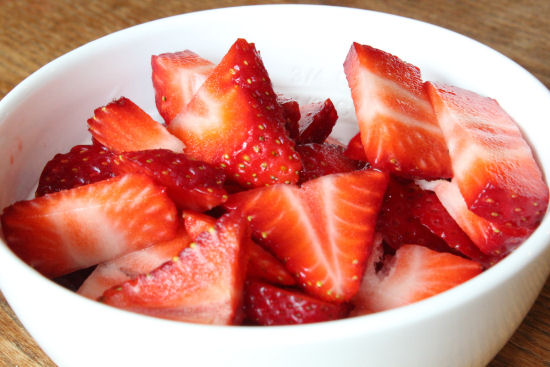 We also really liked the SeaFire Grille. There are a few more items on the menu but if you are trying to watch what you eat, you'll need to make wiser choices here. For instance, they offer a Grilled Chicken Sandwich. I was able to get just the grilled chicken (no bun), along with a cup of grapes and a bottle of water. The children are able to get chicken tenders with fries and a souvenir plate to take home.
I can't remember the exact prices of the menu items, but if my memory serves me right, the cup of fruit was right around $3.50 and the entrees were right around $7.50. I can't count the cups of fruit I had, but I know it would have covered the price of the wristband. Plus, that doesn't even include the price of drinks! With the wristbands, you get unlimited drinks. I'm pretty sure our family went through at least 15 bottles of water.
We absolutely love visiting SeaWorld in San Antonio and it's great to know that we can have a great time and not worry about the foods that we are putting into our bodies!
My family was invited to visit Sea World for a social media event. We were provided with complimentary tickets to the park, Quick Queue passes and all-day dining meal passes in order to appreciate the full experience of the park. This post is not sponsored and only includes my honest thoughts and experiences.