I like easy finger foods and these Whole Wheat Pancake Sausage Muffins are definitely an easy finger food.
Just in case you missed the news last month, I am a member of the Johnsonville Kitchens Community Blogger Panel and I couldn't be more excited to support this brand. It's a brand we buy anyway, so being able to work directly with them is just icing on the cake, y'all.
Last month I created the Italian Sausage Rigatoni in Tomato Basil Sauce with Peppers and Kale recipe. It was a huge success and by far one of my favorite creations so far. This month, my assignment was to do a breakfast dish featuring Johnsonville Italian Sausage and I knew exactly what I wanted to do.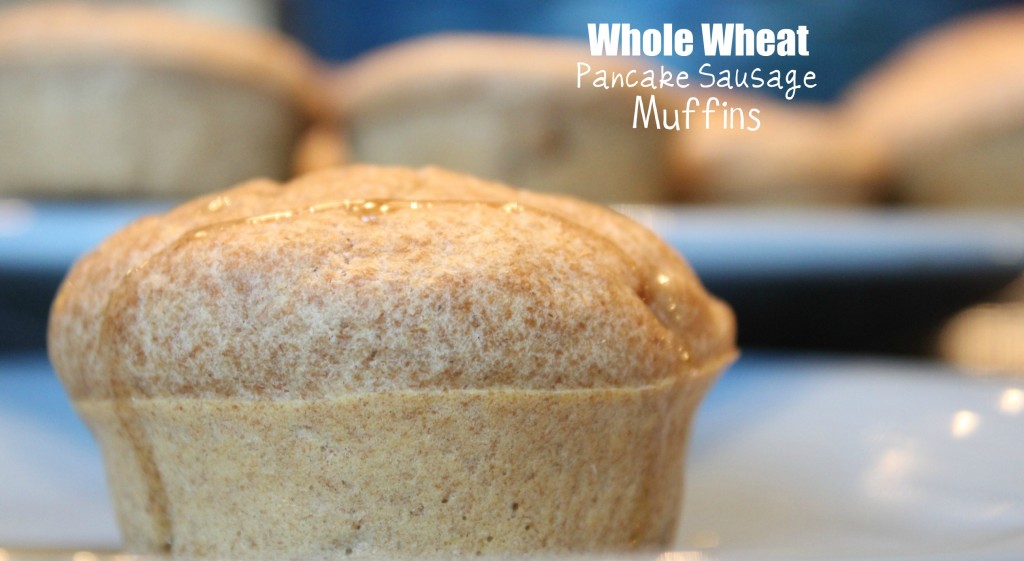 A couple of months ago, my father made a pancake sausage muffin using pancake mix. Since I wanted to incorporate whole wheat, I decided to skip the pancake mix and just make my own. The outcome was a hearty breakfast muffin that had dairy, whole wheat and protein.
I just submitted my Whole Wheat Pancake Sausage Muffin recipe in the Wake Up With Johnsonville promotion! If you want to participate in the contest too, all you have to do is visit the Johnsonville Kitchens Facebook page and upload a photo and description of your morning masterpiece that was created using Johnsonville Sausage. The grand prize winner will receive 11-piece-set of Professional Cookware from ScanPan® and a year's supply of Johnsonville Sausage! Additionally, you can share one of Johnsonville's delicious breakfast dishes with a friend (or all of them), and you will be entered into the weekly sweepstakes drawing. Each week during the contest, one randomly drawn winner will receive a five-piece set of Professional Cookware from ScanPan®.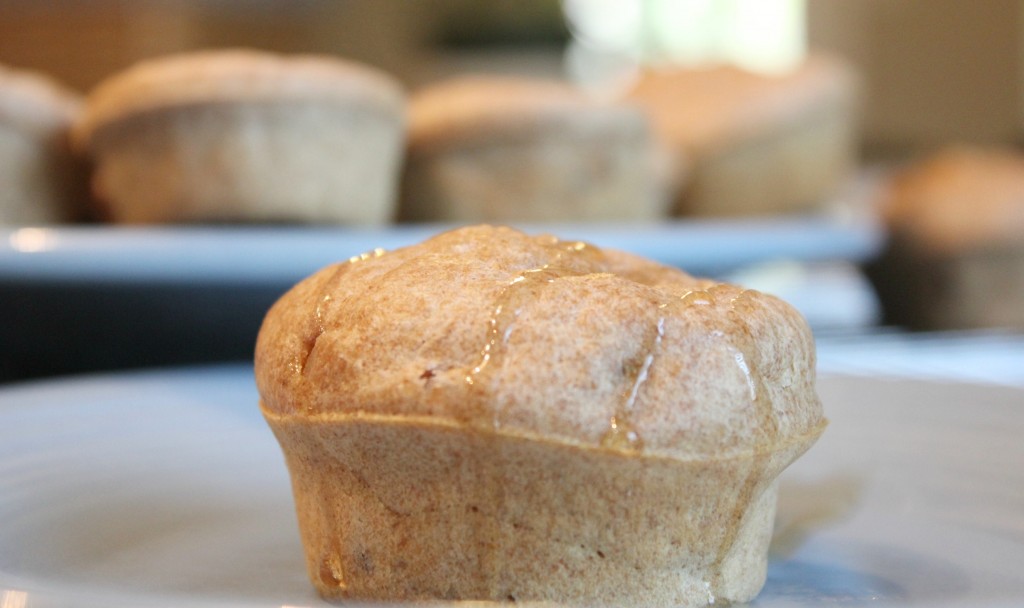 I made regular size muffins, plus a made a few mini muffins for the kiddos. They were a hit and the kids loved that their breakfast was a muffin.
Whole Wheat Pancake Sausage Muffins Recipe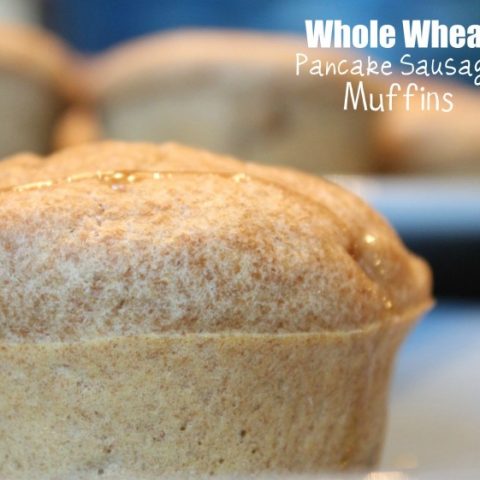 Whole Wheat Pancake Sausage Muffins
Yield:
12 large muffins, 6 mini muffins
An all-in-one breakfast muffin.
Ingredients
2 cups Whole Wheat Flour
1 teaspoon Baking Powder
1/2 teaspoon Kosher Salt
1 1/2 cups Milk (I used 2%)
2 Eggs (I used brown)
1/3 cup Butter, melted
1/2 pound Johnsonville Ground Italian Sausage
Cooking Spray
1/2 cup Syrup, for drizzle
Instructions
Preheat oven to 350 degrees. Mix all dry ingredients in a large bowl. Add milk, eggs and butter and mix together until well blended.
In a skillet, brown sausage; drain excess grease. Stir into batter.
Spray muffin tins with nonstick cooking spray. For the regular size muffins, put 1/2 cup batter into each section of the muffin tin. For the mini muffins, put 1 1/2 tablespoon batter into each section of the muffin tin. Place a small amount of water into each section of the muffin tin that does not contain batter.
Bake for 15 minutes or until muffin tops begin to brown. Serve and drizzle with syrup.
This is a pretty easy recipe that doesn't require too much knowledge or effort. I love this recipe because it gives me the opportunity to give my children something they love, but that isn't filled with loads sugar.
Thanks to Johnsonville for sending me the goodies to make this recipe.