Ziplining through Florida tree-lines is an exhilarating experience. The Florida EcoSafaris Rattlesnake takes the experience to a whole new level.
During a recent trip to Florida for the premiere of Disneynature's Chimpanzee, I had the opportunity to visit Florida EcoSafaris to try some of their newest attractions. I went last December and had my first ziplining experience, so this time I wanted something more, something that upped the thrill factor and got my adrenaline pumping.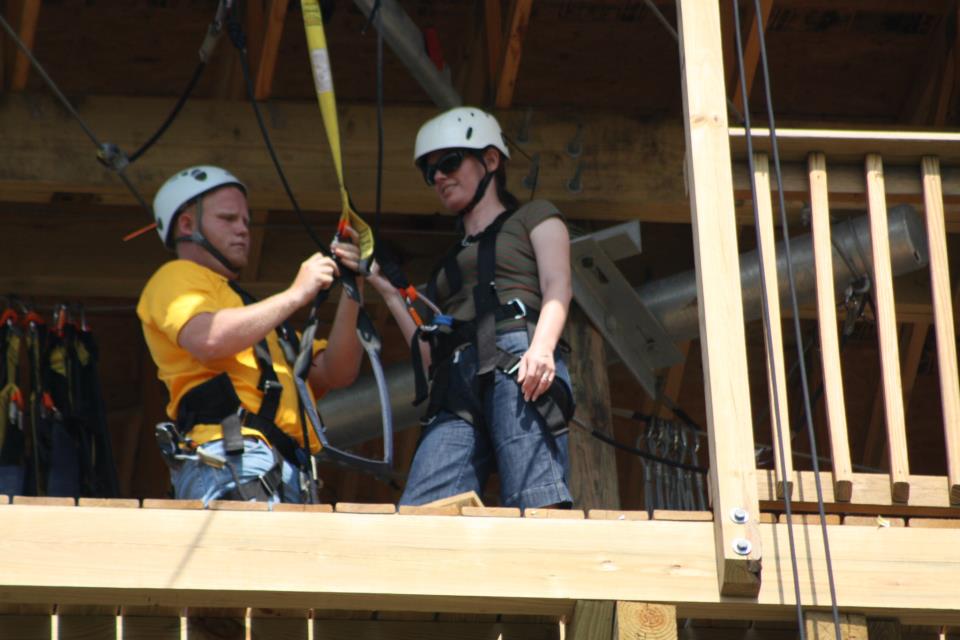 And that's exactly what happened when I got all hooked up on the Rattlesnake and zipped my way through the tops of the trees.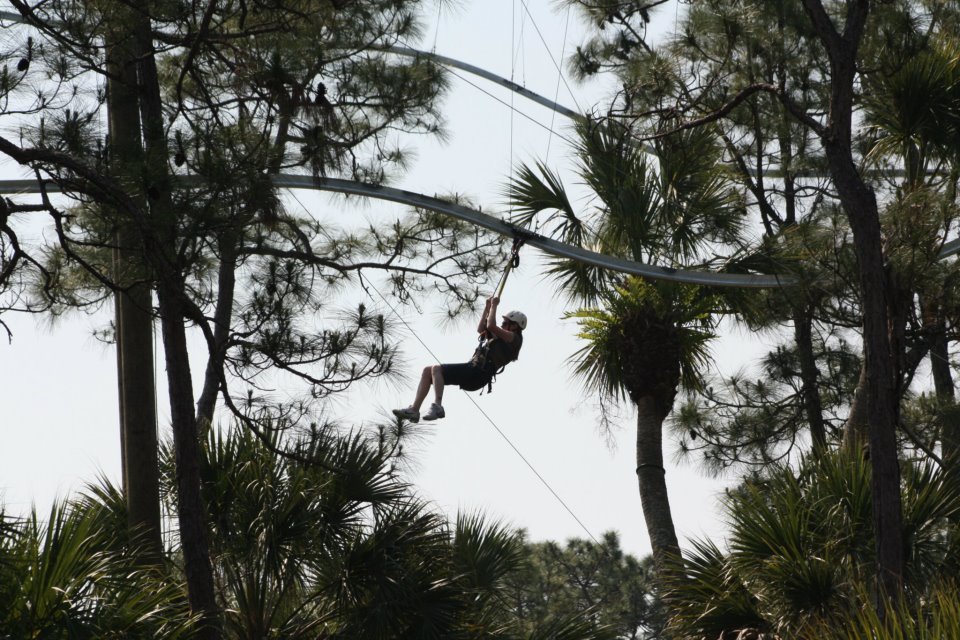 Florida EcoSafaris Rattlesnake
The Rattlesnake is the next generation of ziplining and the first of its kind in the USA. It takes you screaming through the trees, with sharp curves and deep plunges through 1000ft feet of thrilling adventure with speeds up to 20 mph.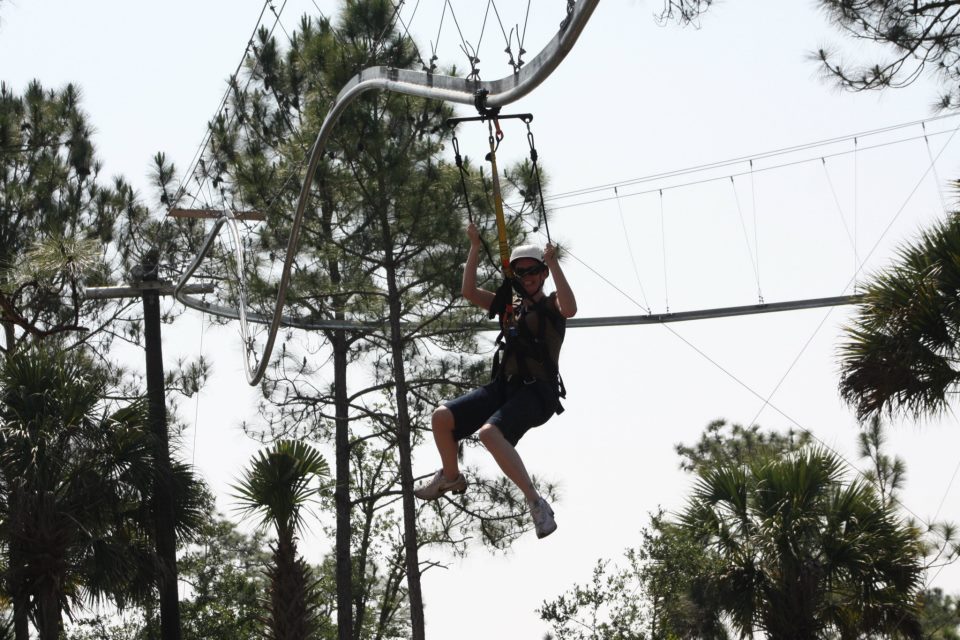 This is not your normal zipline and it's not your normal roller coaster, but it is an adrenaline pumping adventure that you won't forget anytime soon.
The Panther Pounce is another new attraction at Florida EcoSafaris and one that will challenge your courage. Standing on a 68′ platform, you have to muster up the determination to step off into a thrilling but safely controlled freefall to the ground below. It's the first of its kind adventure in Florida and if you have the opportunity to try it, I highly recommend that you do. It took me a while to actually step off, but once I did, it was a blast on the way down.
If you're in the area and looking for something to do off the beaten path, you totally need to put Florida EcoSafaris on your to-do list.
A special thanks to the Kissimmee CVB and Florida EcoSafaris for this experience.