The last month or so we've been working diligently to give our youngest son a Disney inspired room makeover that was kid-friendly yet still very much stayed with the simplistic design in our home. He had plenty of choices, but he decided on Toy Story.
My husband and I thought long and hard about this room. We wanted to incorporate different parts of Toy Story, but not stick tons of bright, colorful decals up on his walls. We wanted something that still screamed Toy Story, but that was functional and simple.
One of our ideas was to incorporate the beloved Etch-A-Sketch using the new line of Disney chalkboard paint from Glidden. We found three old wooden frames in our attic that we spray painted a glossy red, made white knobs out of pieces of wood that were supposed to be little doll heads, and painted the wall with the chalkboard paint. We thought the children might argue over one, so we made a wall of three.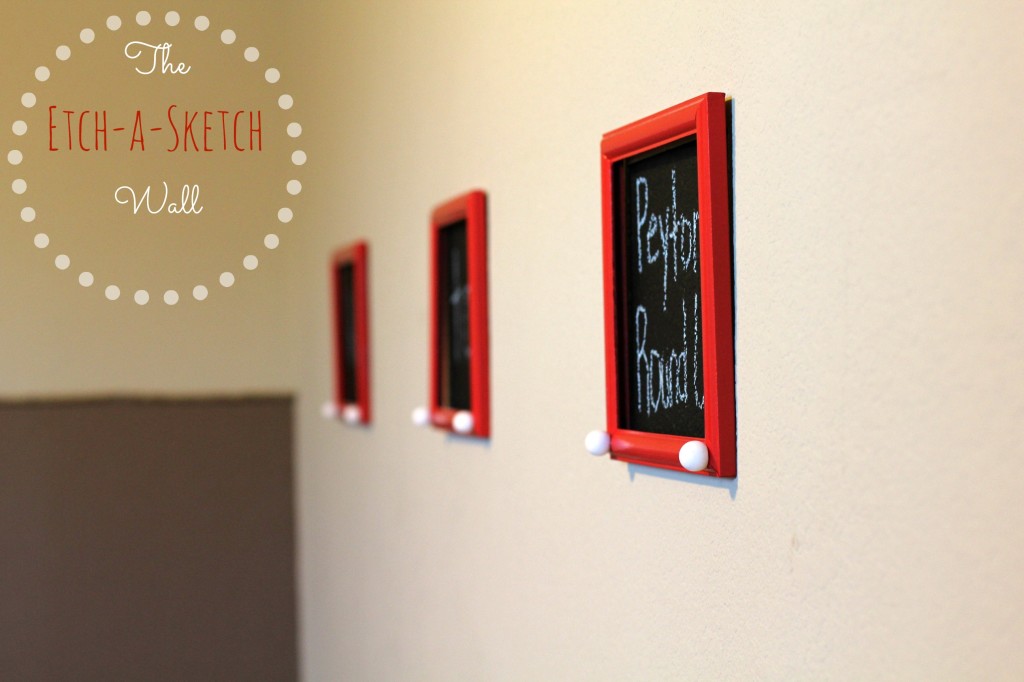 I'll admit that I'm pretty happy with how these turned out. It didn't cost us much at all and provides the children with so much fun and another way to express their creativity.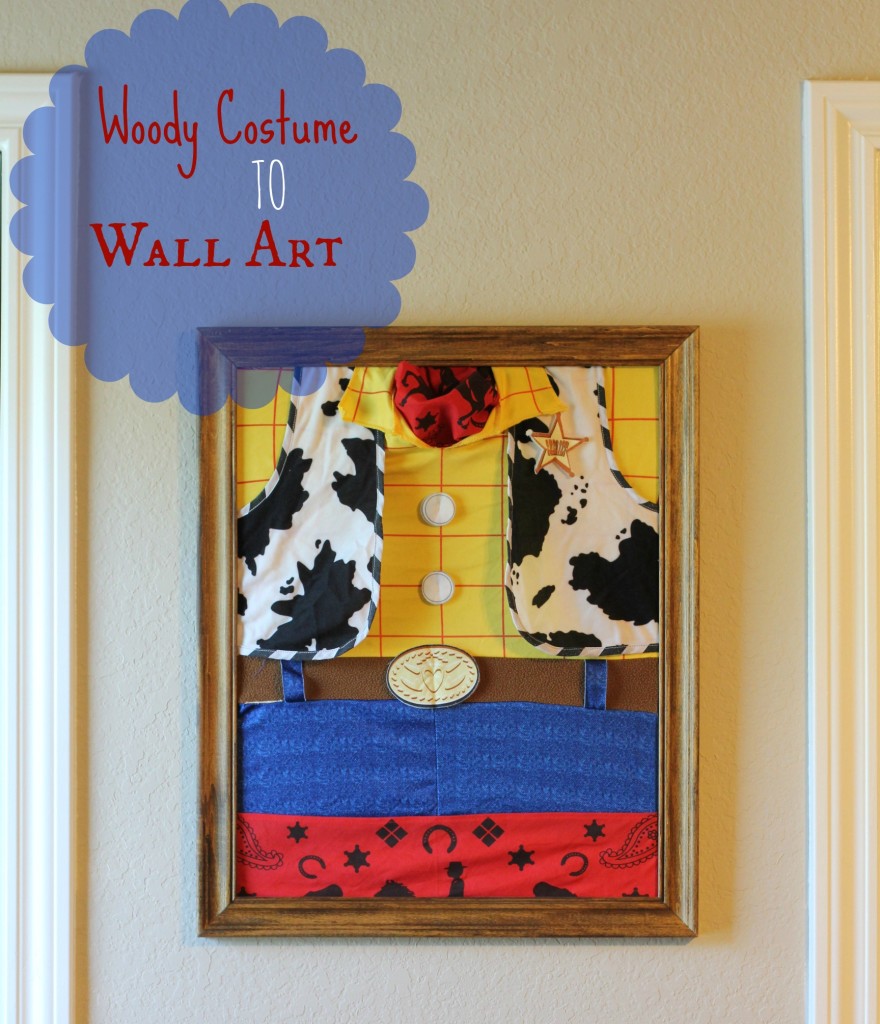 A costume that was destined for the trash bin because the kids had outgrown it was re-purposed into wall art. I can't take credit for this one as it was all my husbands idea. The frame we found in the attic, so this little piece of art didn't cost us a dime yet it's perfect for the room.
Another inexpensive project was this Toy Story puzzle that we turned into a framed piece of wall art. We already had the frame, puzzle and Mod Podge on hand, so this project just costs us the time it took to put the puzzle together and for the Mod Podge to dry.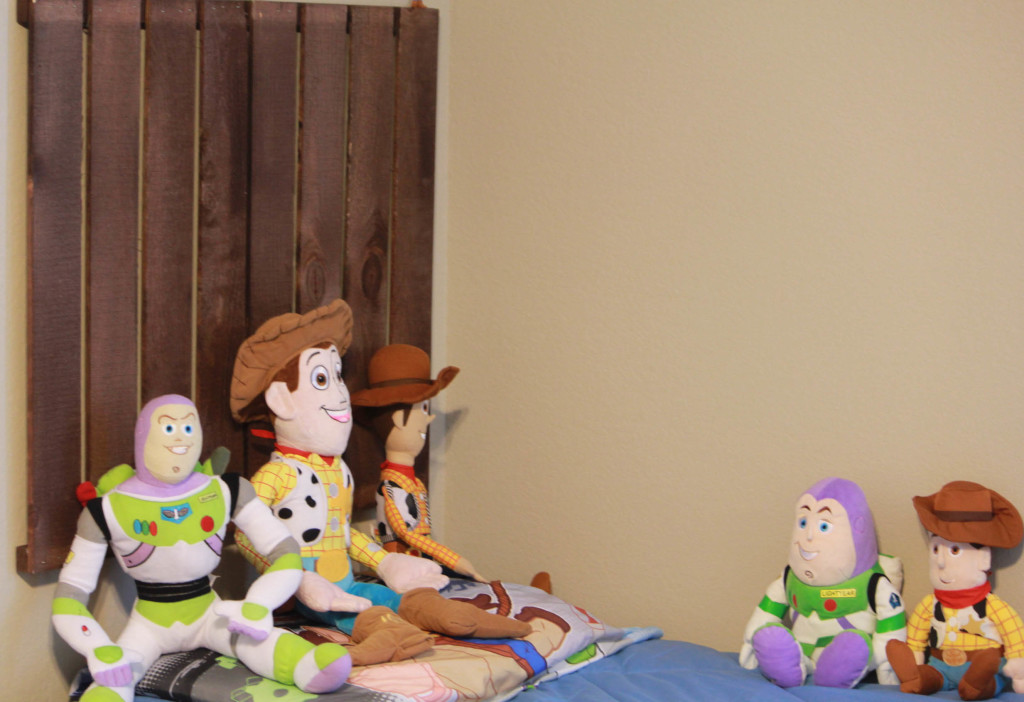 In keeping with our simple theme we didn't want to get a themed comforter. Instead, we chose a comforter that matched his themed sheets. And since his bed does not have a headboard, my husband made a wood piece out of crates to go on the wall behind his bed. Since he has plenty of stuffed Woody's and Buzz Lightyear's, we used some of them for decorations on his bed.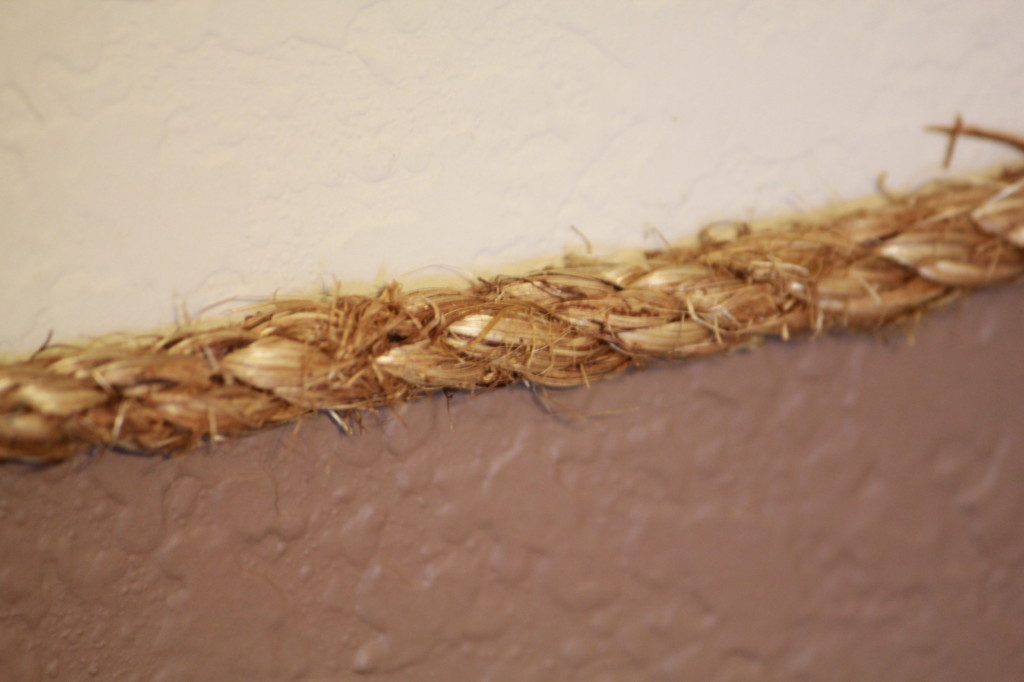 To give the children more area to play with the chalkboard paint, we also painted the lower third of one of his walls. The tape didn't do a good enough job so there was a little bleeding from the paint, so instead of a chair rail, we went with a piece of rope. I think it goes exceptionally well with the Toy Story theme and was much easier and cheaper to use than chair rail.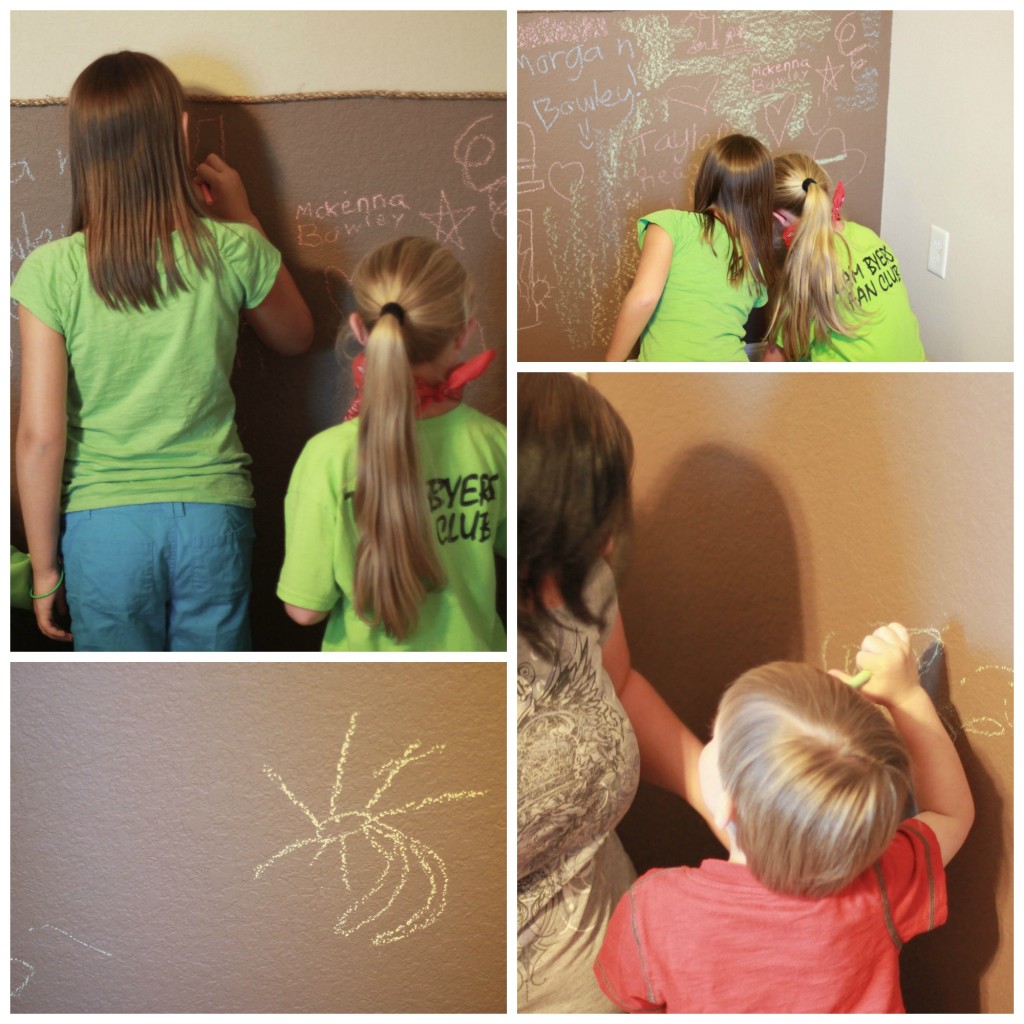 We had a room reveal party and invited some of our friends and family over to see Peyton's new room. The party was a huge success and the children loved being able to write on the walls…although I did hear "now you can't write on the walls at home, okay?" plenty of times. The chalkboard walls were the highlight of the party.
Peyton is incredibly happy with his room. In fact, on the weekends, the other kids want to sleep in his room too. It's kind of cool to hang out in baby brothers room now.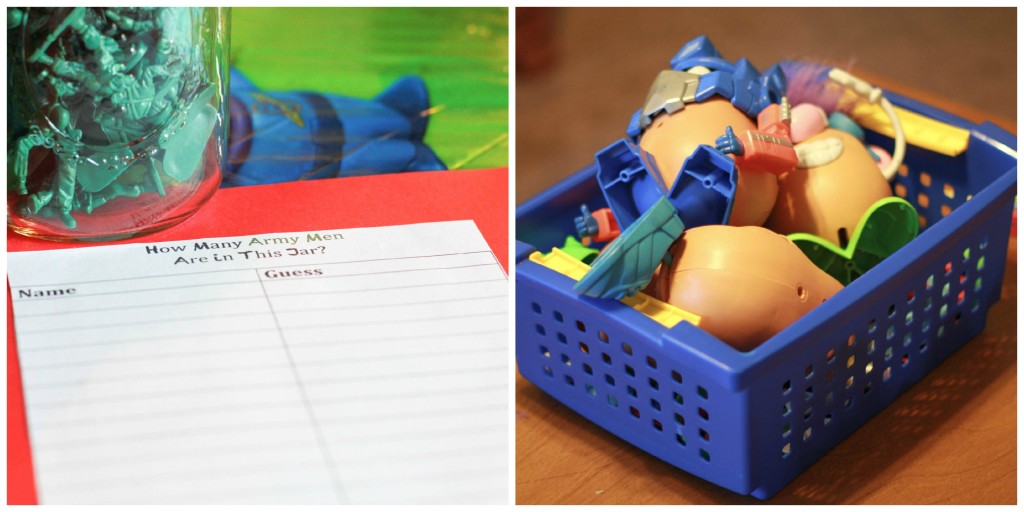 We also treated our guests to games, food and prizes, Toy Story style. We kept things simple and uncomplicated and did an easy game of "How Many Army Men are in This Jar" and had Mr. Potato Heads available for play. All child-aged guests also received a bandana and Sheriff's badge.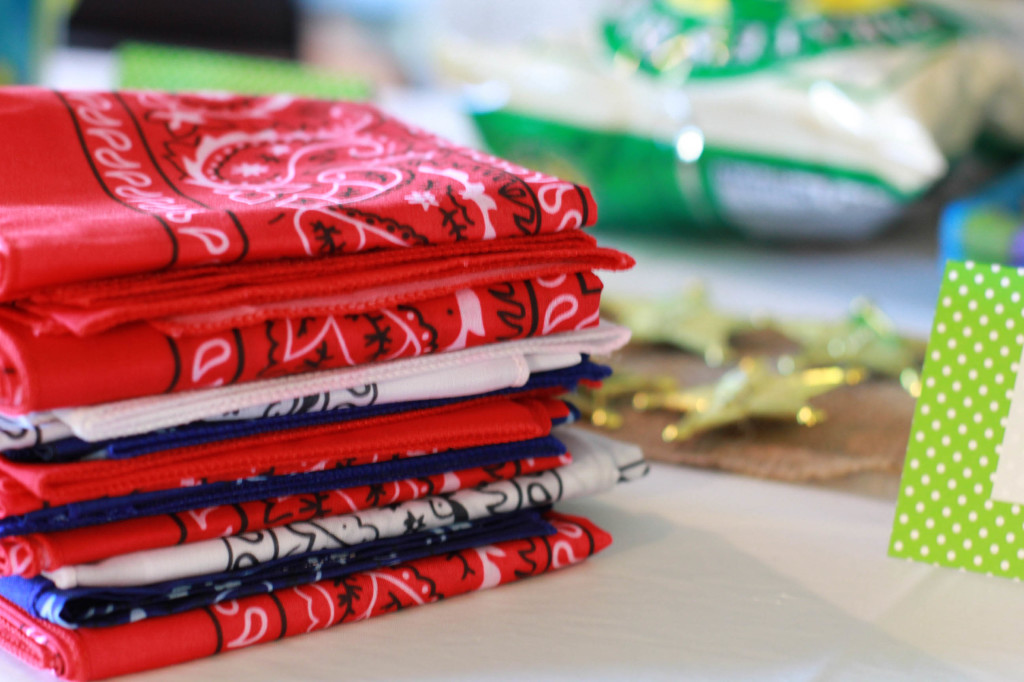 The food was plentiful and all themed around Toy Story. The place cards were super simple to make. I just used some printed cardstock in the print (cut to size of course) I wanted (dots) and used my computer to make labels. Here is the menu from the party!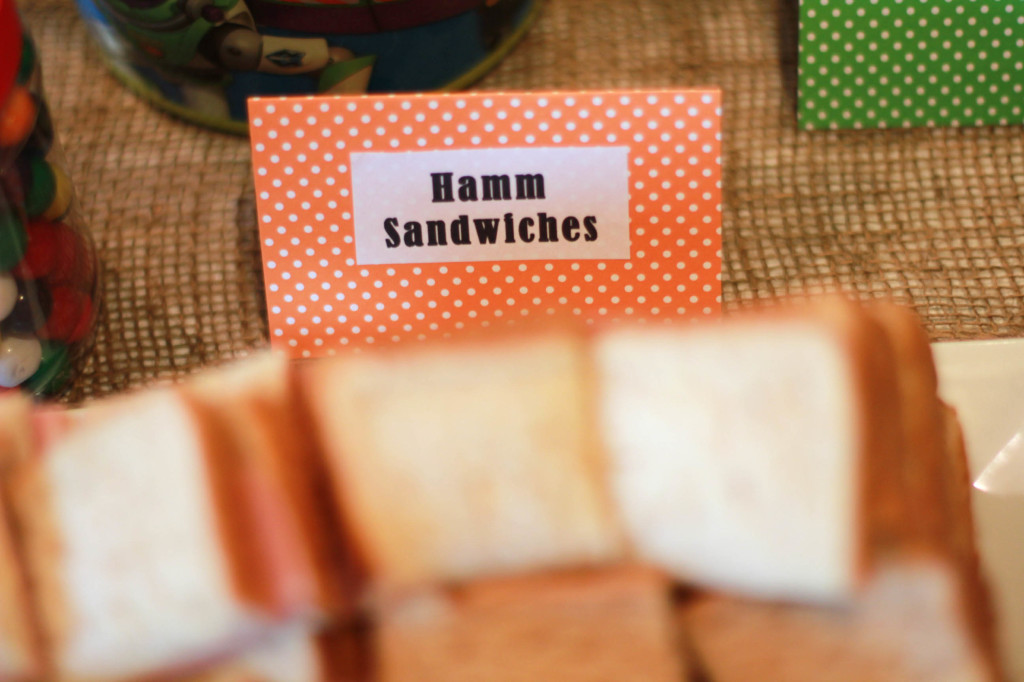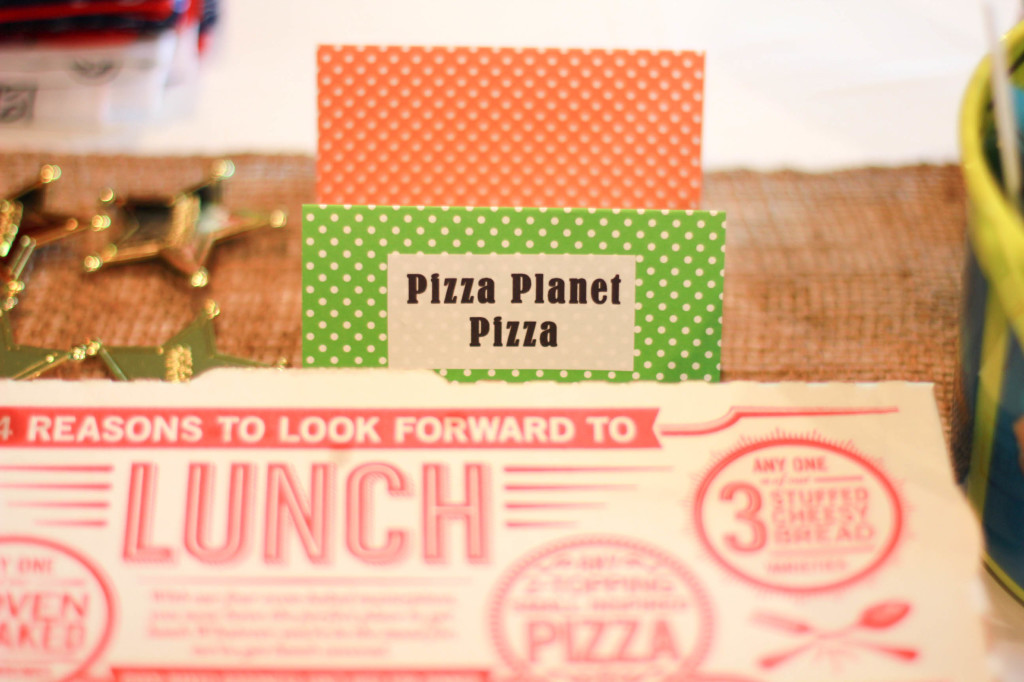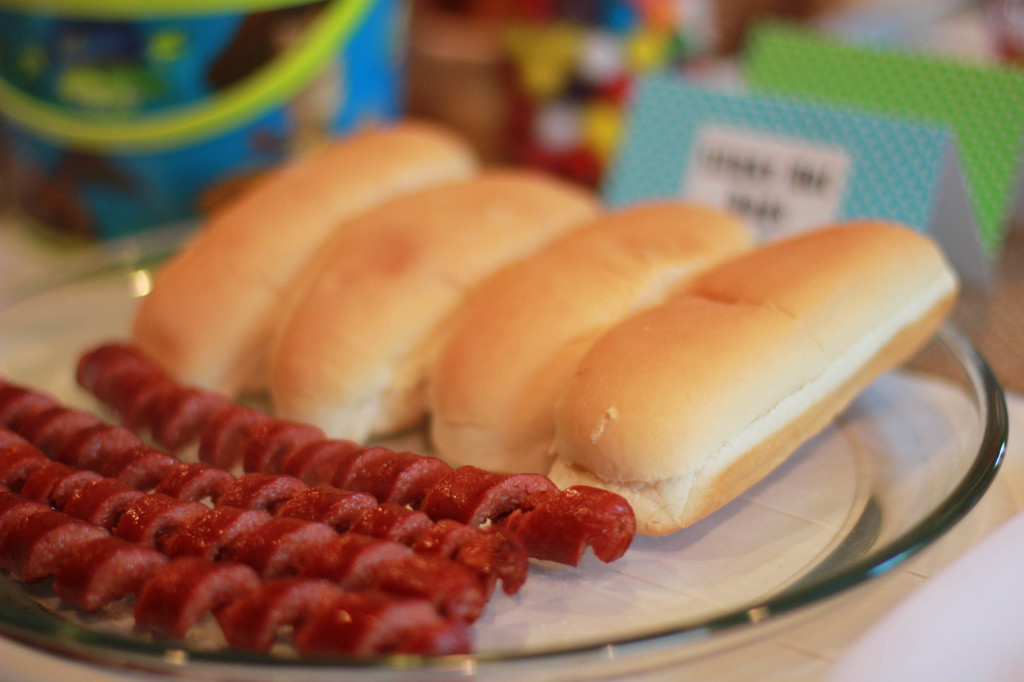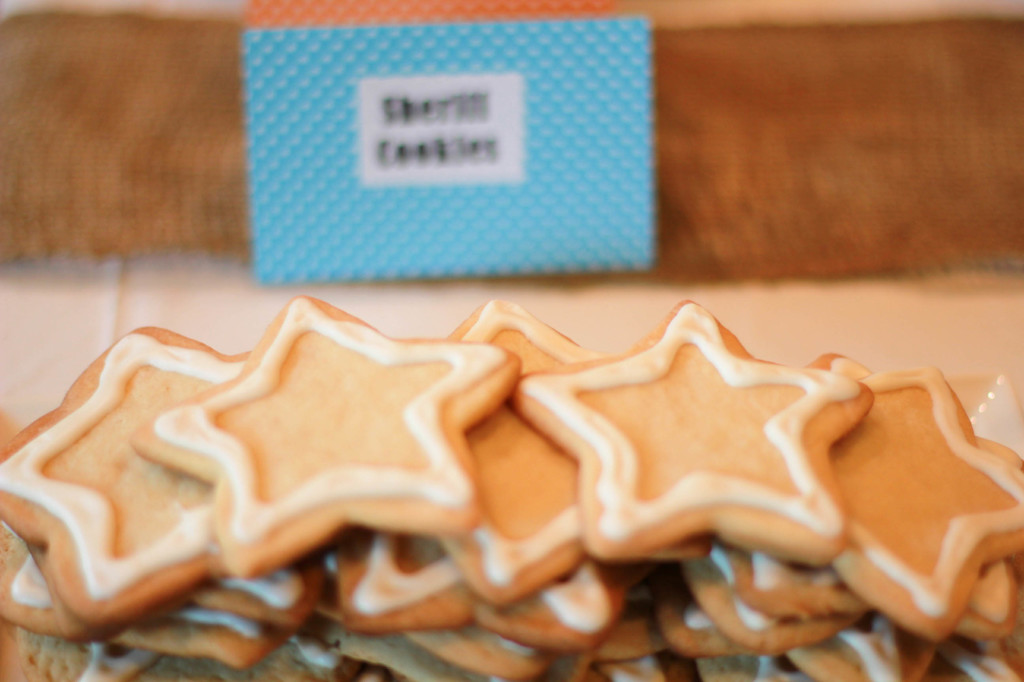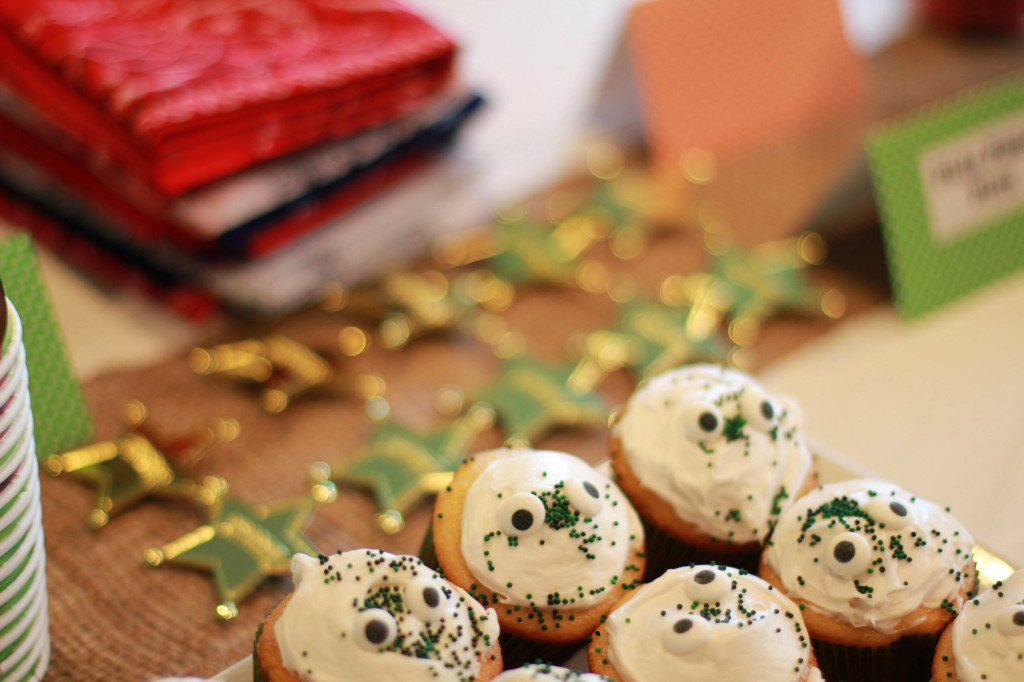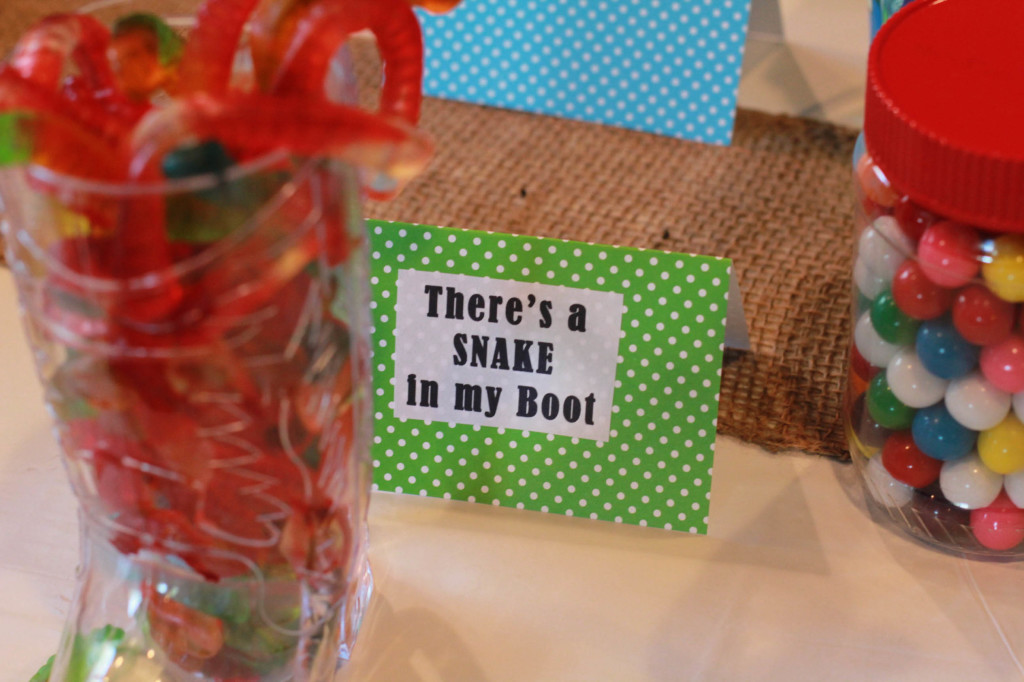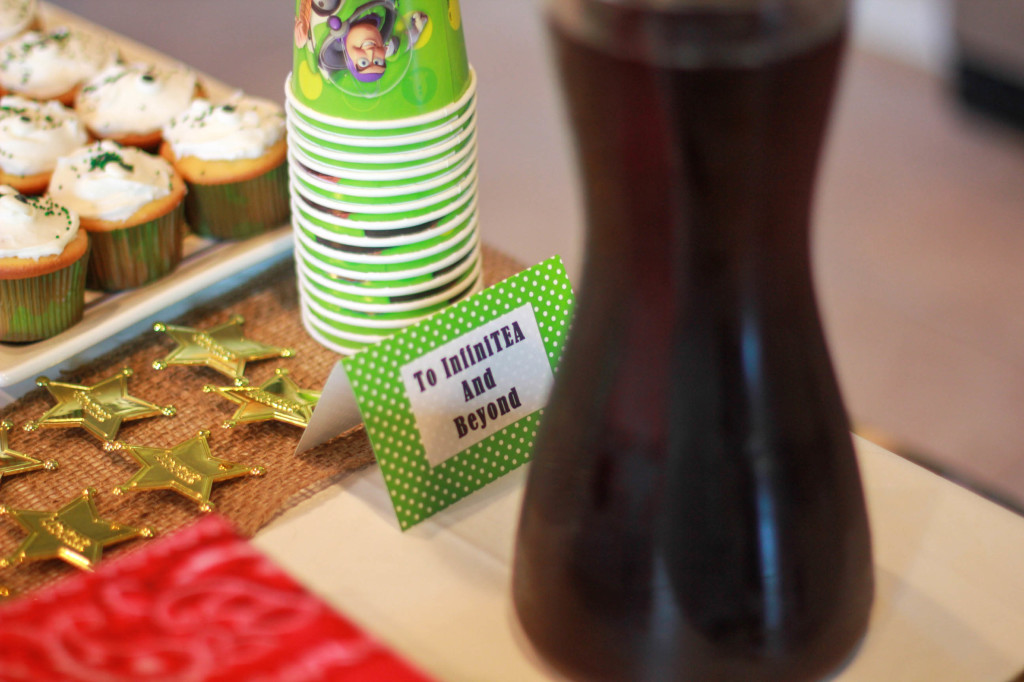 I really had a ton of fun planning Peyton's room and the party. I bought another color of chalkboard paint that I didn't end of implementing in Peyton's room and I'm already thinking about ways to incorporate it somewhere else. It's just a fun finish for the walls and the kids love it.
This whole experience was so much fun. A special thank you to all my friends and family who showed up for the reveal of Peyton's new room.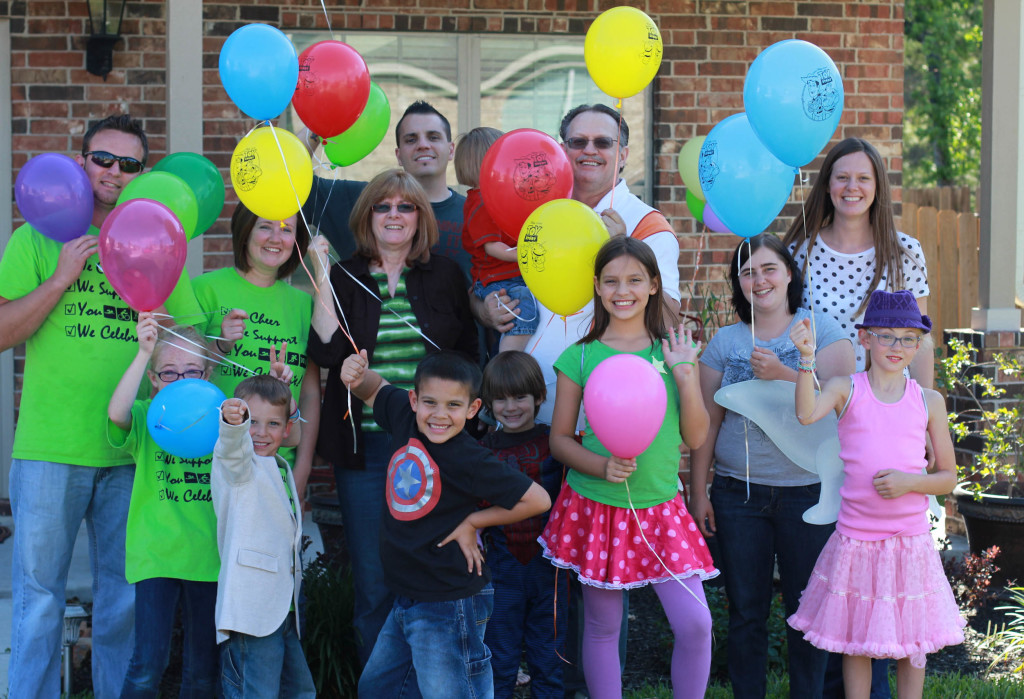 Compensation and products for review were provided by Glidden via MomTrends. The opinions expressed herein are those of the author and are not indicative of the opinions of Glidden.