It's absolutely no secret that I am not a morning person. I'll do whatever I can the night before to make sure I get as much sleep as possible the next morning. Mornings and I just don't mingle well together. But since my kids need to eat, I like easy breakfast recipes like this one that uses only 5 ingredients – Egg Potato & Bacon Breakfast Muffins!

Okay, y'all. I'm not lying when I say these are soooo simple to make! My children can make them all by themselves, if needed. And the best part, only 5 ingredients required for all this goodness! (And they were even featured on Zulily's roundup for summer meals your kids will actually eat.)
---
Pam Original Cooking Spray
Pro Tip: I hate clean up just as much as you do! To make sure your clean up is super easy and fast, make sure you have a quality cooking spray
on hand. Generously spray your muffin tin before pouring in the egg mixture and it will greatly impact your clean up afterwards for the better! We all know how sticky egg can be. I know you don't want to be scrubbing egg off your muffin tin!
---
Egg Potato & Bacon Breakfast Muffins
Egg Potato & Bacon Breakfast Muffins
Make a delicious and simple breakfast using egg, bacon and Simply Potatoes shredded hashbrowns!
Author:
Crystal @ Simply Being Mommy.com
Ingredients
8 large eggs
1¼ cup shredded Hash Browns
½ cup cheddar cheese + ¼ cup reserved for topping
6 slices bacon
garlic salt with parsley, season to taste
Instructions
Preheat oven to 350 degrees. Spray cupcake or muffin pan with non-stick cooking spray.
In a medium bowl, beat eggs. Add shredded hash browns and cheese; mix together. Carefully pour mixture into muffin or cupcake pan and fill half way. The mixture should fill 12 cups perfectly. Once oven is preheated, place inside. Cook for 15 minutes.
Meanwhile cook 6 slices of bacon and drain on paper towel lined plate. Once bacon is cool enough to touch, cut or crumble into small pieces.
Once 15 minutes has elapsed, take breakfast muffins out of the oven and top each one with garlic salt, cheese and bacon pieces. Return to oven and cook for an additional 5 minutes or until cheese has fully melted.
Notes
You will also need non-stick cooking spray and a 12-cup cupcake or muffin pan.
Eat 'em with a fork, or eat 'em with your fingers. Either way y'all, they're delicious.
---
3.5 Cup Easy Pour Measuring Cup in White
Pro Tip: I'm pretty much the world's worst at pouring absolutely anything. Leave it to me to get more on the muffin tin than in the actual wells of the muffin tin. Using a measuring cup with a spout makes this job so much easier … and cleaner. You can easily pour the egg mixture into each well of the muffin tin without making a mess everywhere else. Am I the only one that gets little drips of egg on everything? And this cup is dishwasher safe. No hand washing required for this one. Double win!
---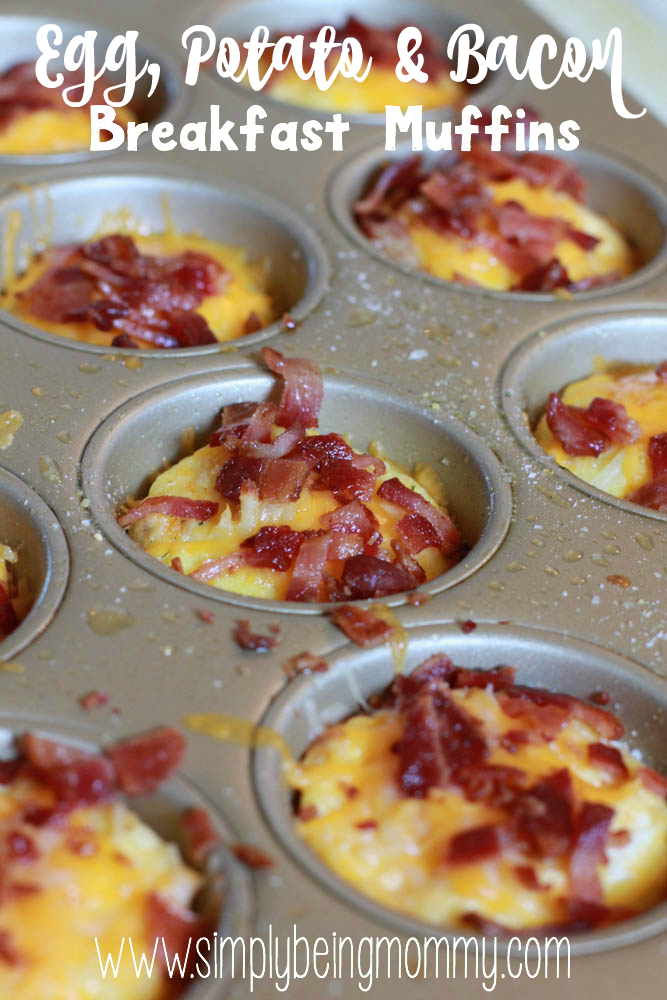 Using shredded hash browns in this recipe saved me a ton of time and a lot of effort. And at only around $2 per bag, it's also easy on the checkbook. Because I didn't use the entire bag for this recipe, I also made some fried hash browns, using the grease from the bacon. Surely not the healthiest, but it was lip lickin' good!
---
12-Cup Muffin Pan with Silicone Muffin Cups
Pro Tip: Using a good quality muffin tin
is key to making sure the breakfast muffins are cooked evenly throughout and as quickly as possible. When choosing a muffin tin, choose one made with heavy gauge metal. It will help to spread heat evenly for perfect cooking each and every time. You also want to choose a muffin tin that is BPA-FREE since food you will be consuming comes in contact with it. You could also use this muffin tin to make cupcakes, quiche, mini omelets, and individual meatloaves.
---
Want more breakfast inspiration? Check out these posts:

Egg & Prosciutto Breakfast Sandwich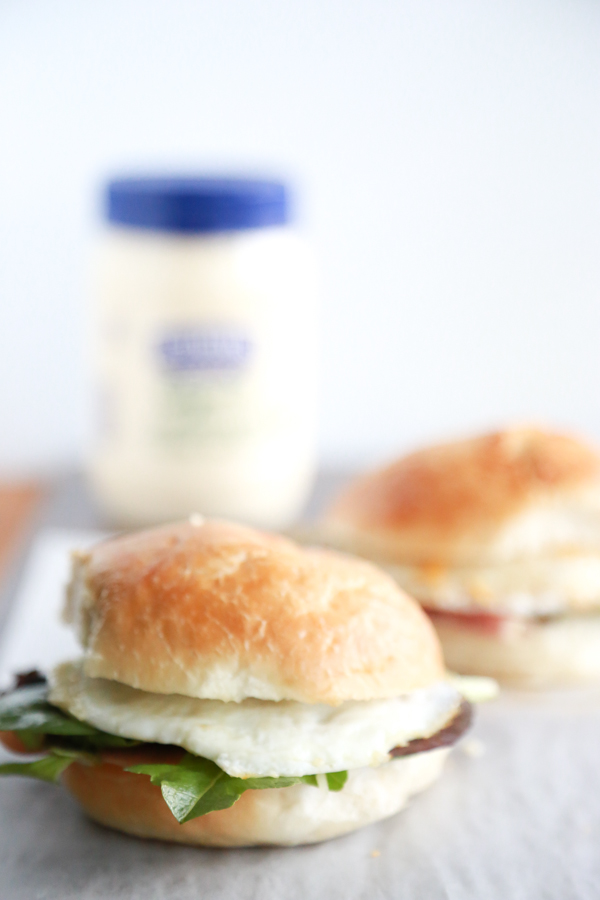 Sausage, Cheese & Potato Breakfast Wraps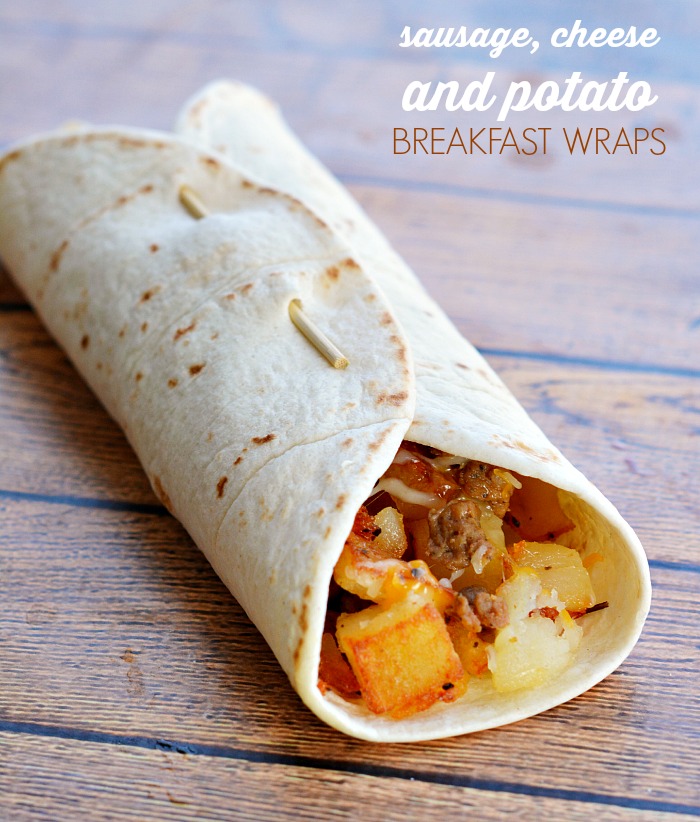 *This post may contain affiliate links.*