I have a confession to make. Y'all, I'm afraid of our grill. Wait, wait…let me clarify. Not just our grill, but any propane-powered grill. I have these visions in my head of me turning on the grill, only to have it explode right in my face.
I'm not the only one, am I?
Oh good, I didn't want you to think I was crazy or anything. Especially not over something like this. I'm sure I have plenty other quirks that leave you shaking your head.
But the good news is that my husband is 'The Grill Master'. It's a self-proclaimed title, but a title nonetheless. And since I don't know a darn thing about grills, I let him have it.
I'm going to be working with the National Pork Board over the next couple of months and my job is to create a recipe using Porterhouse Pork Chops. Cool. No big deal, right? Except that it has to be grilled.
Are you kidding me?
The grill?
So I enlisted the help of 'The Grill Master' to help bring my recipe to life. But, before I share the recipe for my Grilled Porterhouse Pork Chops, I want to share the Homemade Steak Rub recipe that I used on them.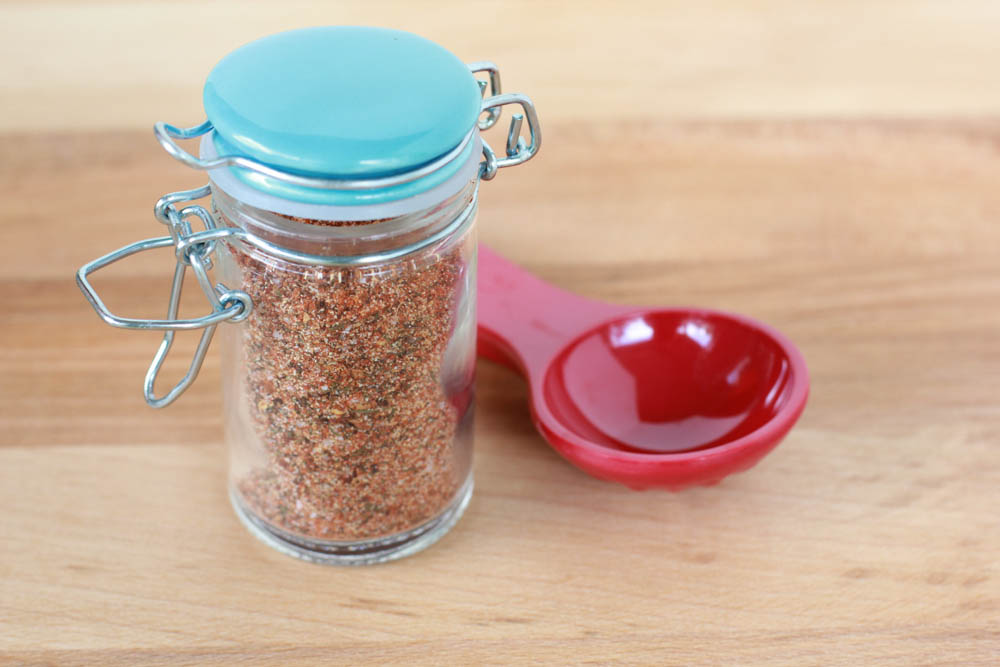 I know, I know. It's a steak rub but it works just as nicely with the thick cut Porterhouse Pork Chops I bought at my local Kroger. It's very similar to a Montreal Steak Rub, but I actually like it better. Maybe just because I made it, but regardless, it's so goooood.
Homemade Steak Rub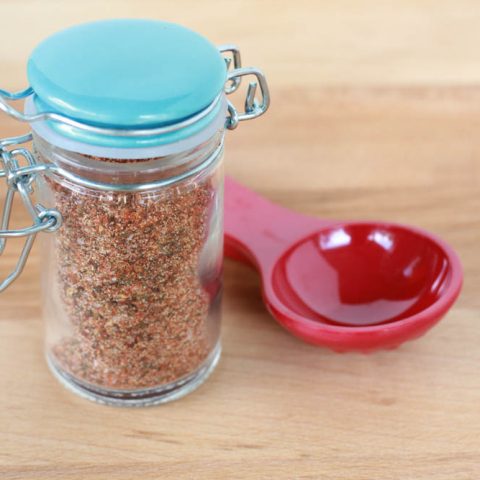 Homemade Steak Rub
No need to buy a jar of steak rub. Make your own at home with spices you probably already have in your cupboard.
Ingredients
1 tablespoon freshly ground black pepper
1 tablespoon paprika
1 tablespoon coarse salt
1/2 tablespoon garlic powder (or granulated garlic)
1/2 tablespoon dill weed
1/2 tablespoon ground coriander
1/2 tablespoon red pepper flakes
1/2 tablespoon onion powder (or granulated onion)
Instructions
Carefully measure out each spice in a small bowl. Stir all spices together to incorporate into a homemade steak rub.
Store in small glass container.
My hubby is kind of a wimp when it comes to spices and he thought it was a bit too spicy. I, on the the other hand, absolutely loved the little tingle it left on my tongue. The kids liked it as well, so don't let my hubby scare you away. You can reduce the amount of red pepper flakes if you think it will be too spicy for your taste.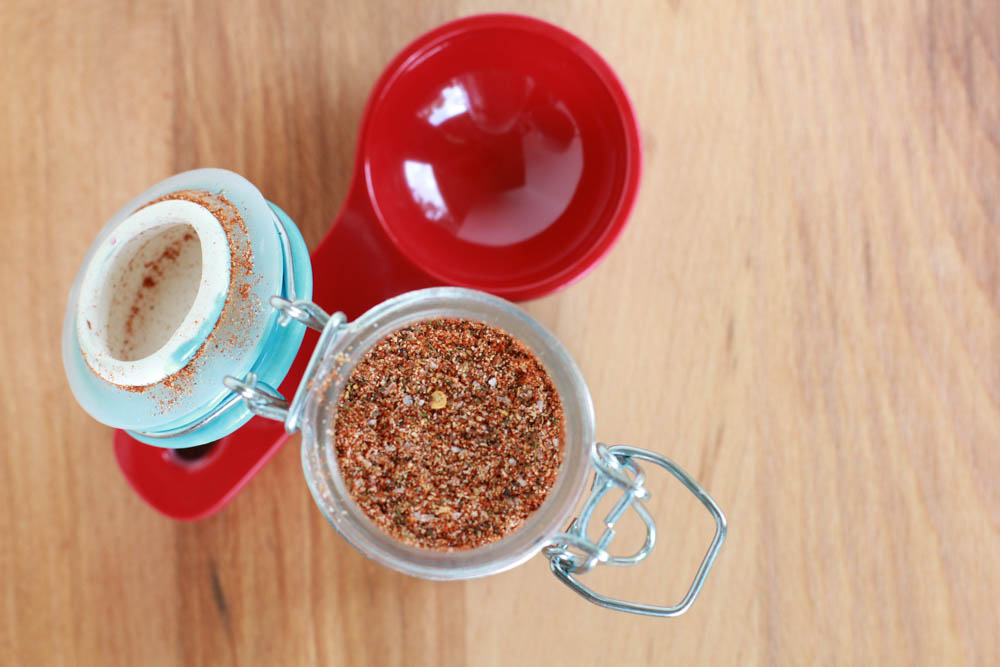 And there you have it, folks. You have your own Homemade Steak Rub (that can be used with pork, too). Just store it in a small glass jar and you are good to go. And, just in case you're wondering, I got my little glass jars from World Market. Gah, I love that place. And at less than a buck a piece, what a deal!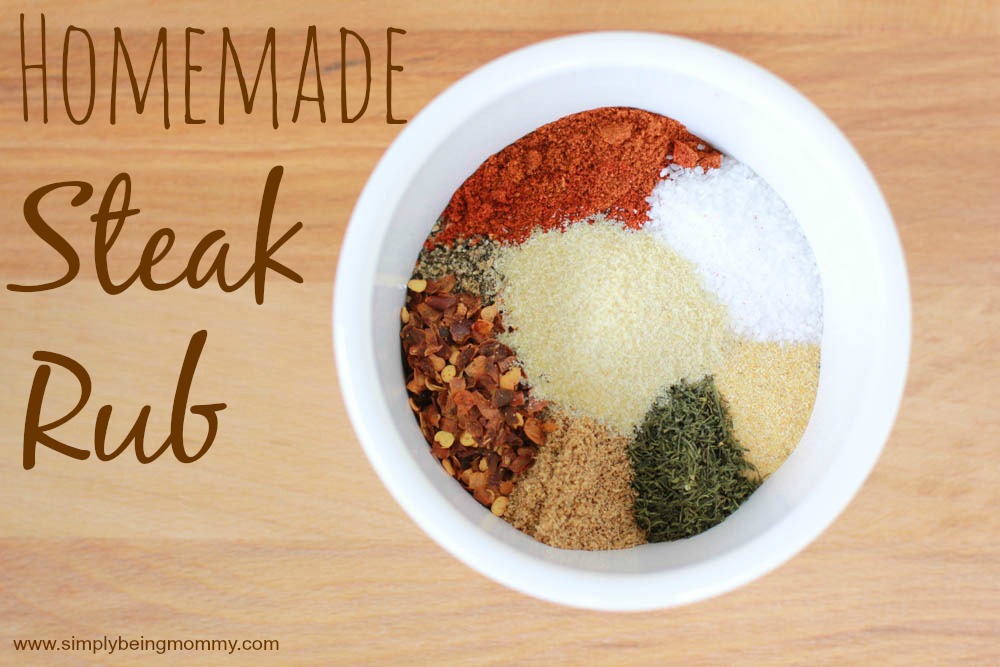 I love being able to make my own seasoning blends here at home and love that I have this space to share them with you, so you can make yours, too. I'm currently working on a homemade taco seasoning that I'll be sharing later, but what other seasonings would you like to see?