After spending three days in Nice, France, it was time for me to move on to explore other cities in the South of France. My next stop was Aix-en-Provence, where I spent two days and nights exploring the old part of the city with buildings that date all the way back to the 16th century.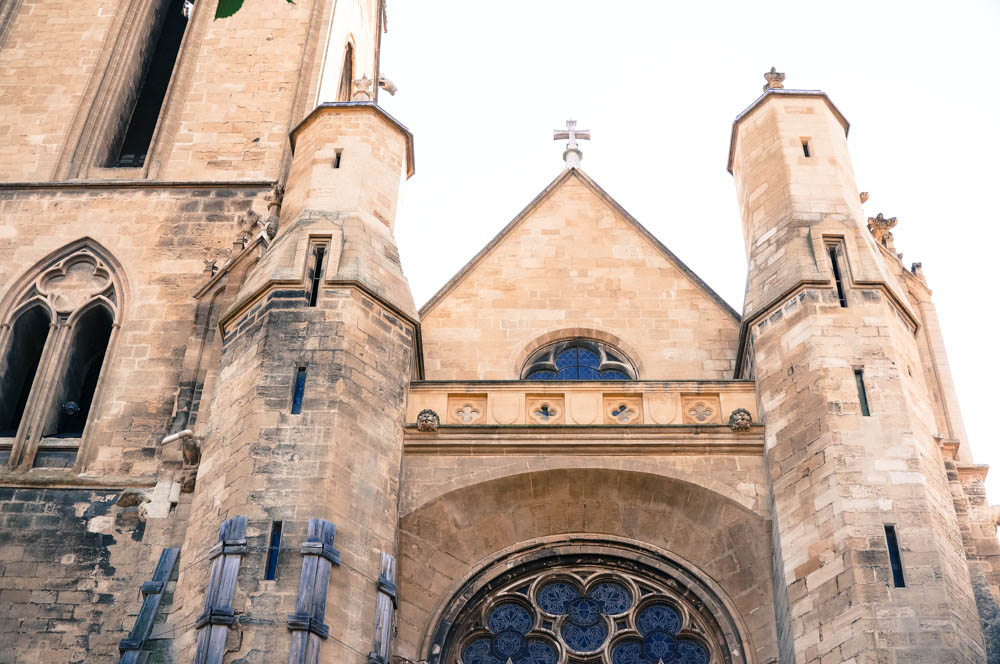 The majority of my time in Aix-en-Provence was spent on foot, walking the old streets, taking in all the sights and rich history of its past inhabitants. The architecture of the old buildings was by far my favorite part of this old town. The people, who never seemed to be in hurry, as they browsed the fresh produce and flower markets, were also a memorable part of my visit. Life seems so much different there.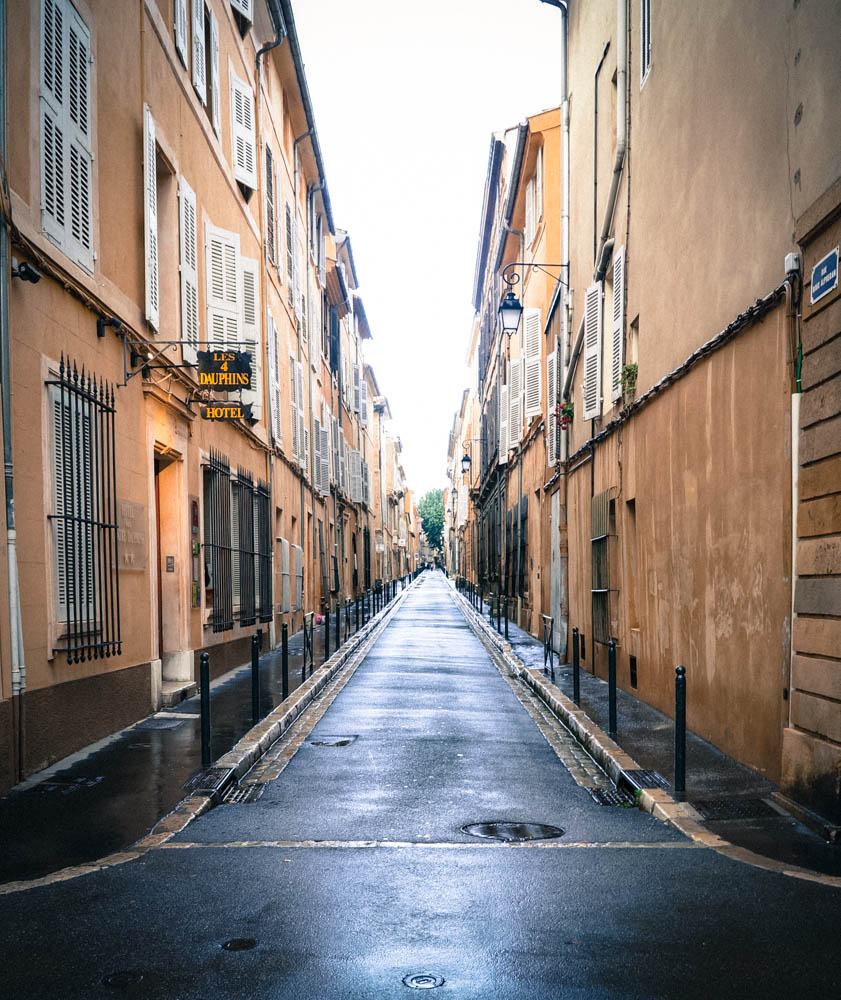 The quite streets after a short rain shower, the asphalt still glistening with beauty, were almost empty. The beauty of the buildings, the colors, the surroundings, captured me as I quietly walked down the streets snapping photos as quickly as I could so that I wouldn't miss anything. I tried to take it all in, but I wanted pictures to look back on in case I never made it back.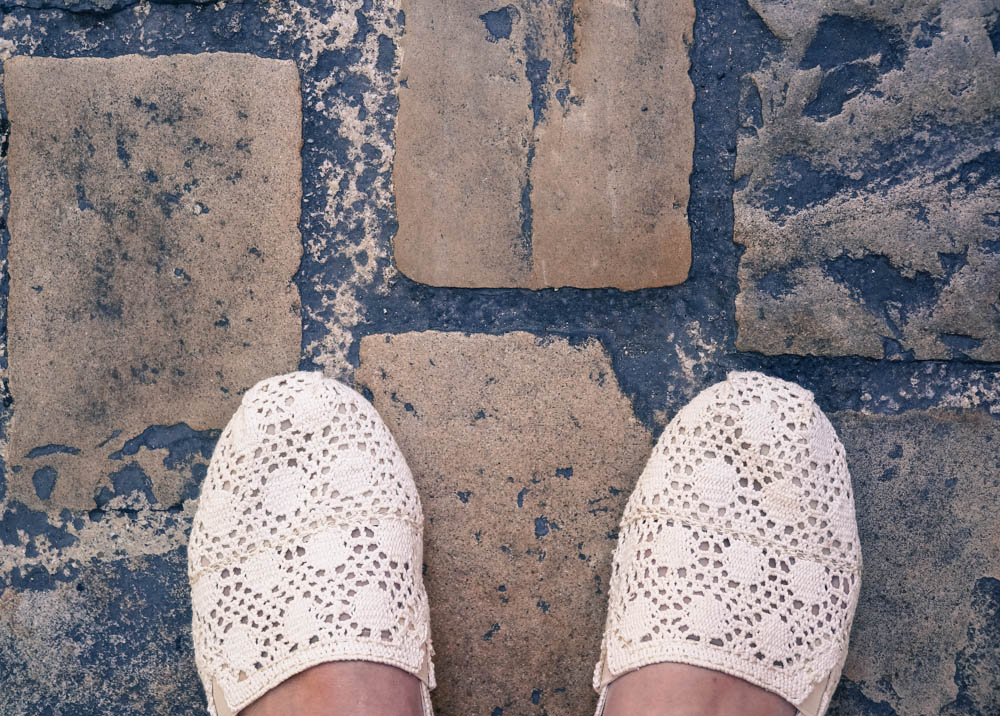 While in Aix-en-Provence I stayed at Grand Hotel du Roi Rene, which is a 4-star hotel located in the heart of town near the business district. The hotel was beautiful, the staff was incredibly friendly and the bed was wonderful. Despite the late nights out on the town, I slept good in Aix-en-Provence.
I toured the markets where vendors were selling goods of all types; clothing, food, spices, flowers and more. Just walking through the streets you could pick up what you needed without ever making it to a grocery store. I kept thinking to myself how nice it would be to be able to skip the grocery store and to have the opportunity to buy local from people within my own community.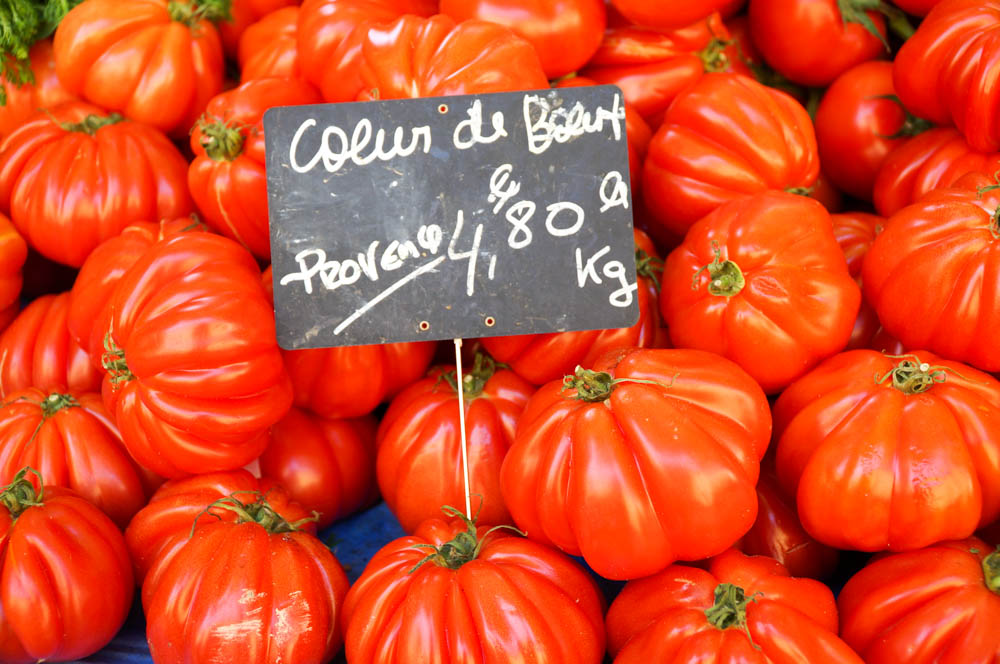 After touring the markets I took a short ride to the countryside for a late lunch at Chez Thome. Upon arriving at this quaint little restaurant, nestled in the trees right off the country road, I felt like I was walking into a scene of a movie. With seating inside and out, I chose to enjoy the surroundings and dine outside. The chef is very selective in his choice of product and prepares his menu from fresh products each day.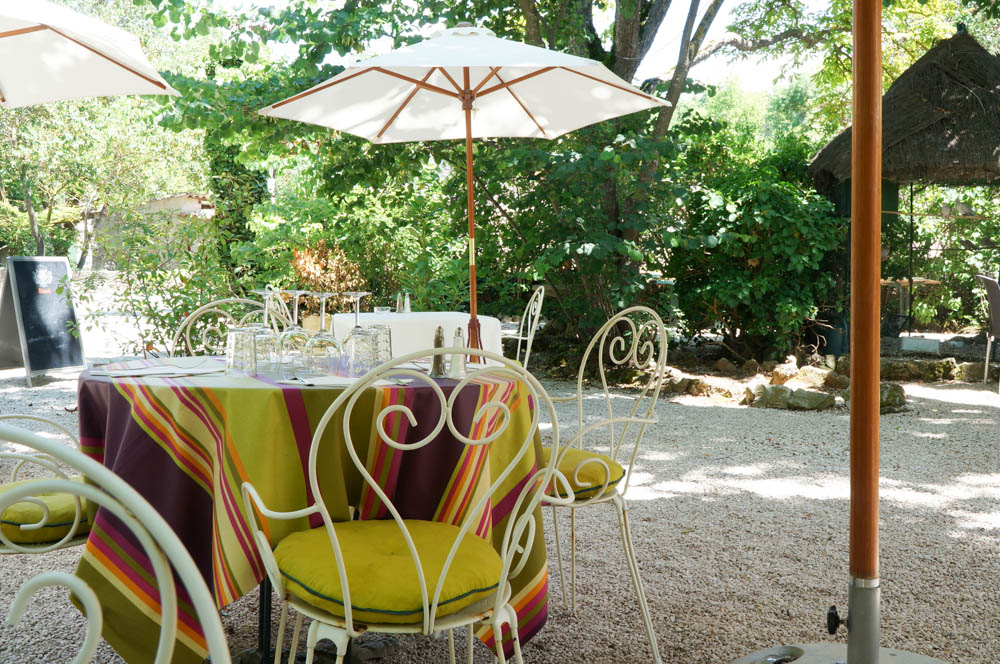 One thing is for sure in France, French people know how to eat and they enjoy and savor each meal. Most lunches and dinners were at least two hours long, but many of them three or more.  But when you're eating as good as I was, it's hard to complain.
And when in France, you can't pass up an opportunity to visit a vineyard, even if you don't drink alcoholic beverages. I arrived at Chateau La Coste late in the afternoon and took a quick tour of the vineyards and artwork on display throughout the 250 acres of vines. They offer a wine tasting if that is your kind of thing, but I just browsed the boutique.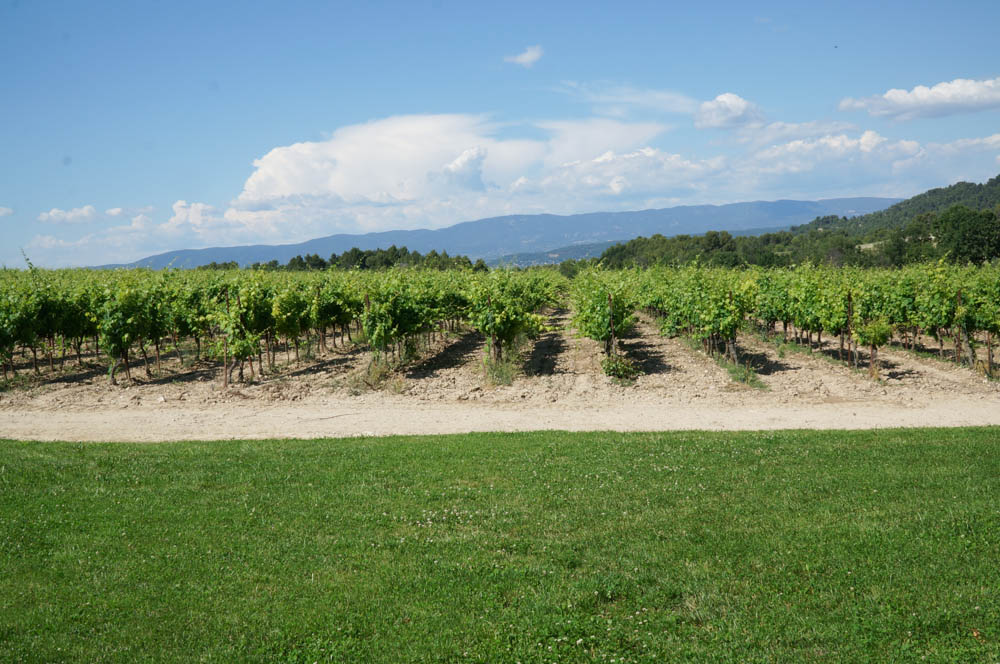 In keeping with an art theme for the day, I headed to Paul Cezanne's workshop. While at his workshop I also had the opportunity to create a piece of my own artwork, thanks to Catherine Moulle, a local artist. She gave us simple instructions and different techniques to create a unique piece. We incorporated stamps, torn paper, watercolors and played with the scales of the objects we were drawing. I'm definitely not an artist, but I love the way it turned out.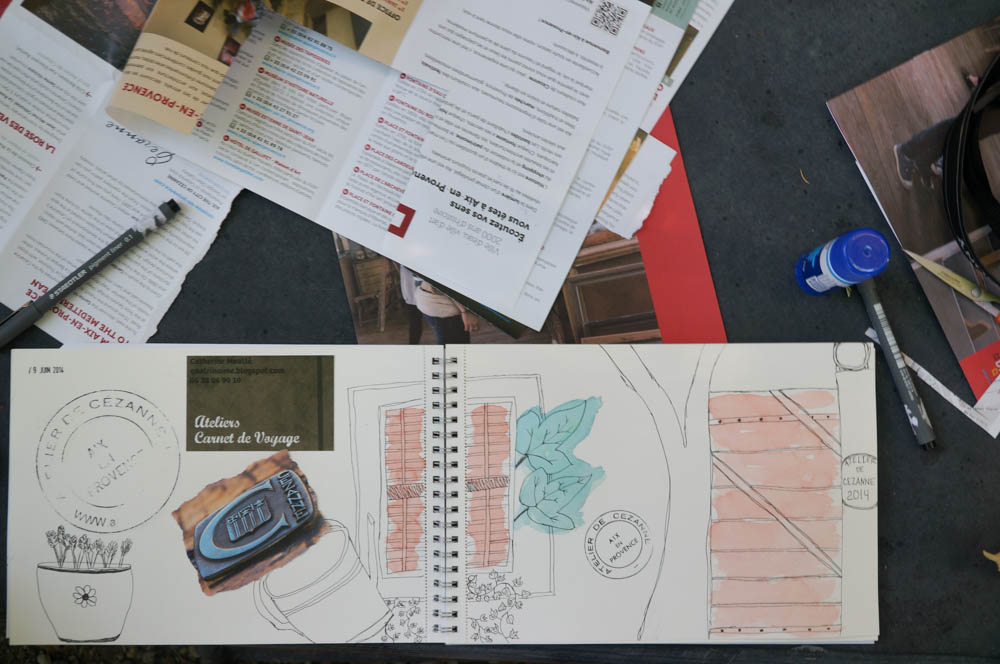 I finished out the day at Cafe Jeanne, located in the center of the city where I had a Thai salad that was absolutely delicious. Unfortunately the pictures I took didn't turn out very well because of poor lighting, so you'll just have to take my word for it. After an incredibly busy day, I headed back to Grand Hotel du Roi Rene to get some much needed rest.
The next morning began with a room service breakfast before heading out for a busy day. Our first stop of the day was Bibemus Quarry, which is hidden in a pine forest high on a sandstone plateau. This is the location where Paul Cezanne mined for inspiration during the peak of his career. I took a guided tour, but because I don't speak French, I really have no clue what they were saying. But the sights were gorgeous nonetheless.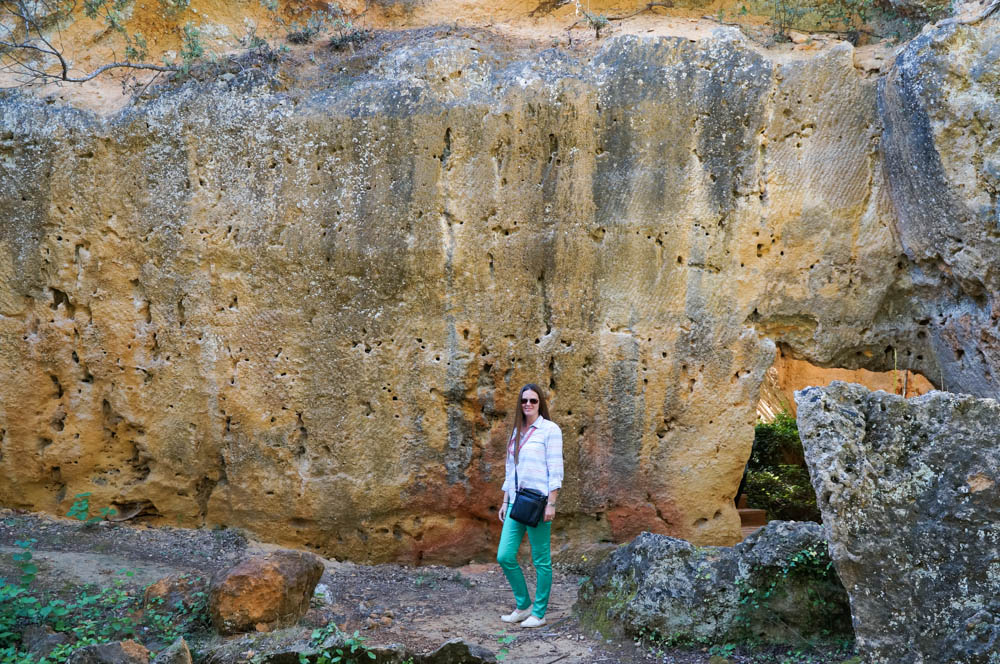 After spending the morning at the Quarry, it was time to head to Roy Rene Calissons Confectinery to see how this popular local candy from the 1920's is made. I was able to try many of the different varieties and bought a few of them to bring home for my children to try.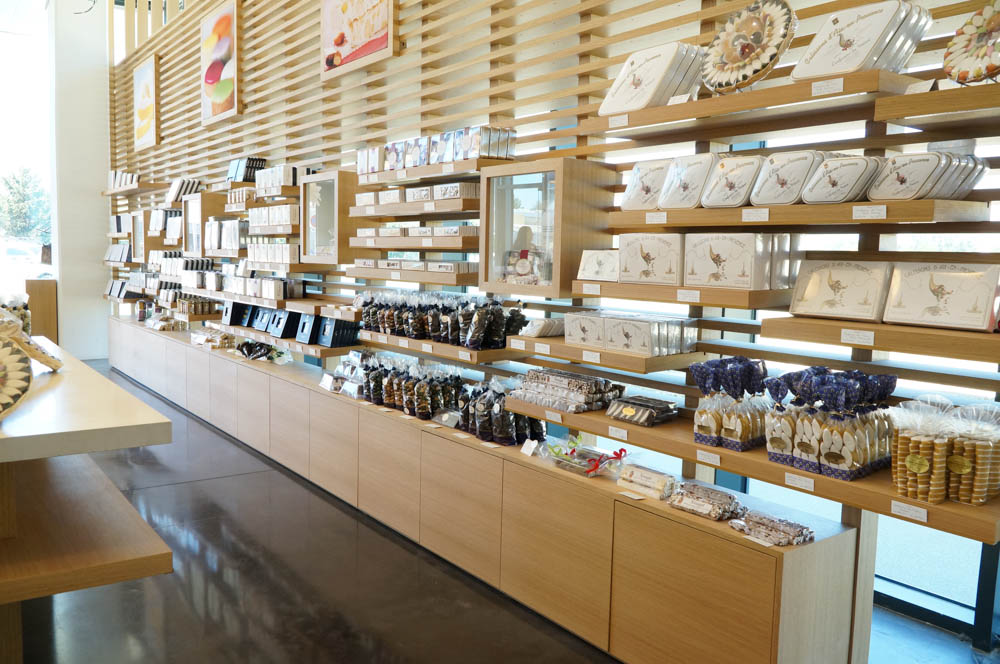 After a short tour of the confectionery, it was time for lunch at La fromagerie du Passage. Just a word of caution. When you first walk in this beautiful restaurant, you are welcomed with a very strong smell of cheese. But, you can walk up two flights of stairs to eat on the open air terrace where you only occasionally get a waft of the aroma. But the food was amazing.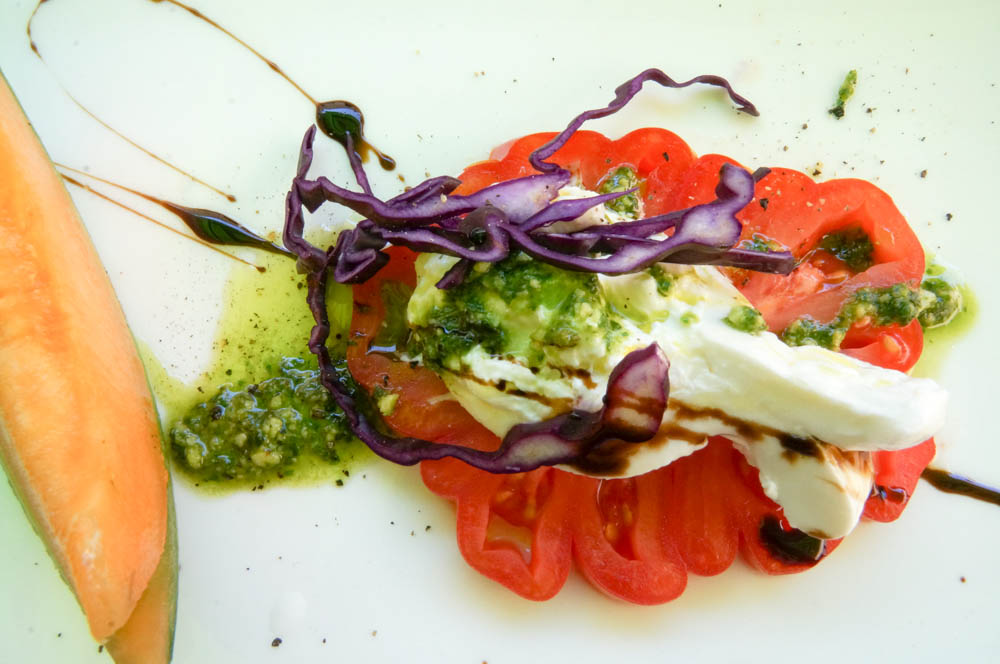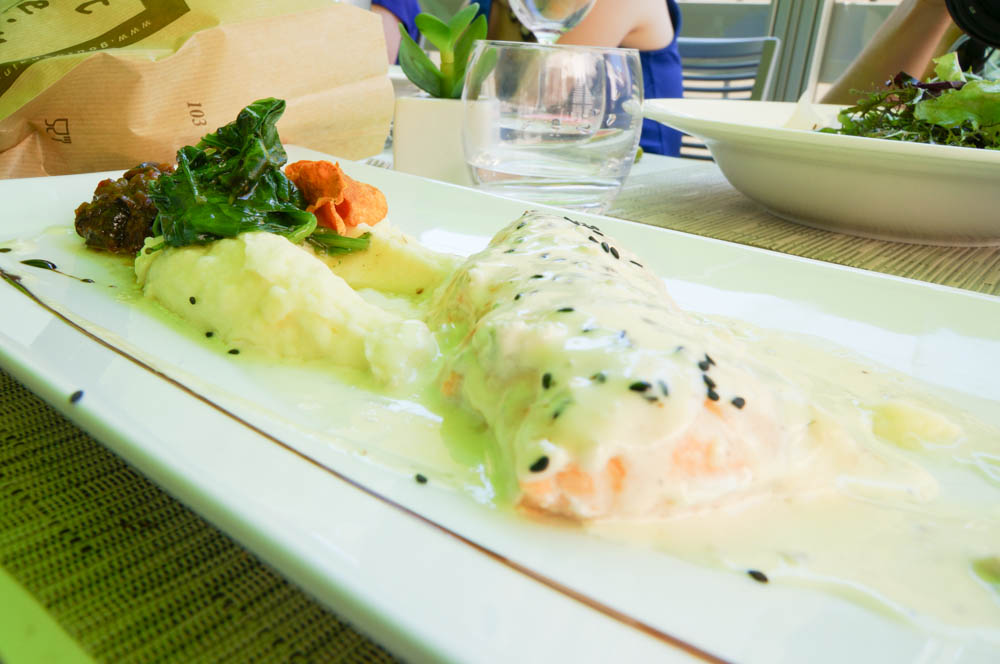 My time in Aix-en-Provence was filled with good food, good shopping and lots of laughter with my travel mates. Oh, and did I mention the shopping is good?!?
Have you been to Aix-en-Provence?