Make sure your children are prepared to head back to school with these 10 books for back to school.
Parents are rejoicing because it's almost time for their kids to go back to school. But the kids may not be clicking their heels in anticipation. For some, the back to school season means a return to the daily grind. For others, going back to school can be scary. Some have worries about a new teacher, fear of getting picked on, or general uneasiness about the unknown.
So I've gathered up 10 books for back to school that will help foster excitement for returning to school.
10 Books for Back to School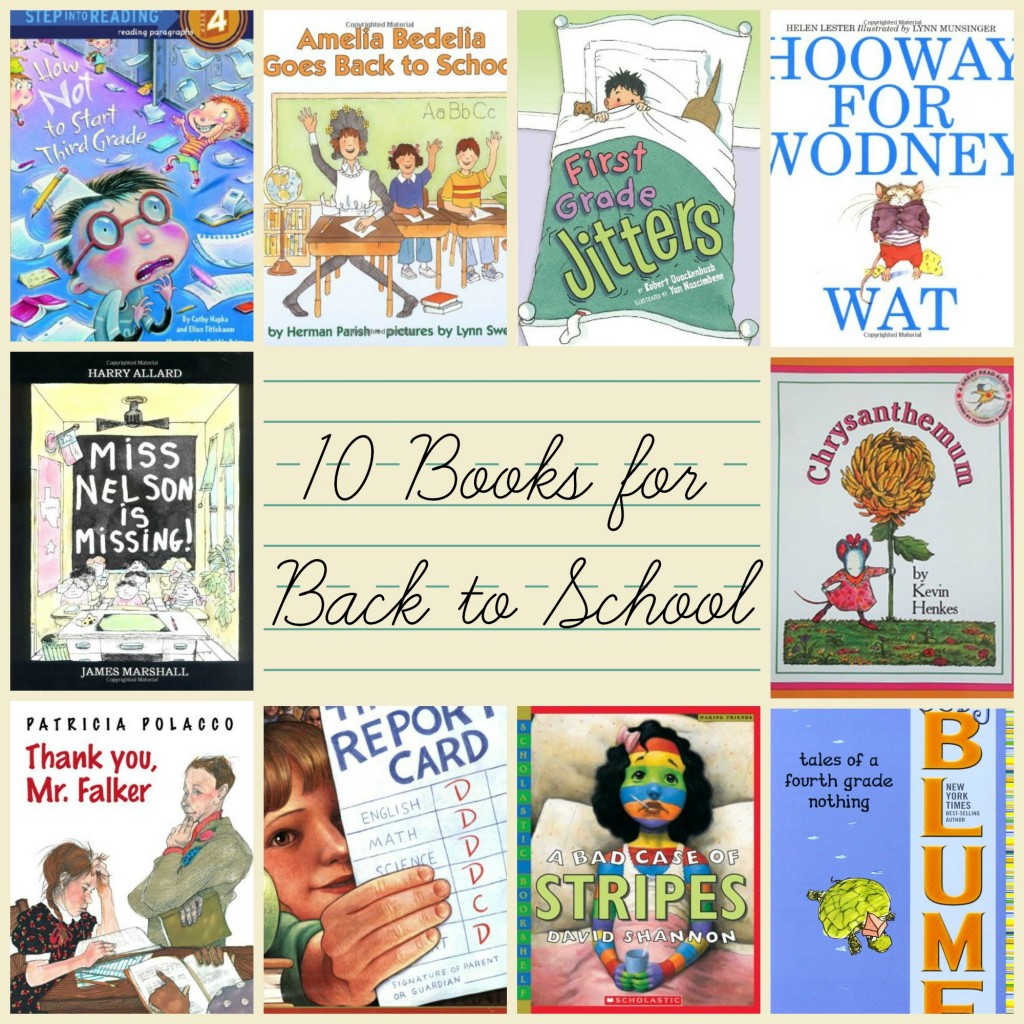 First Grade Jitters by Robert Quackenbush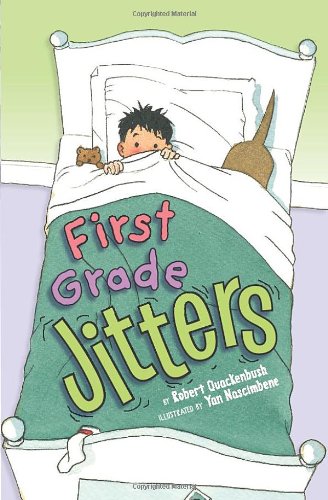 Here is the story of a young boy who is about to enter first grade and doesn't know quite what to expect. Will his friends be there? Will he have to know how to read and spell? What if he can't understand anything his teacher says? Looks like a case of first grade jitters!

Robert Quackenbush and Yan Nascimbene tell a reassuring story that is sure to chase away those jitters for any soon-to-be first grader.
Miss Nelson is Missing by Harry G. Allard Jr.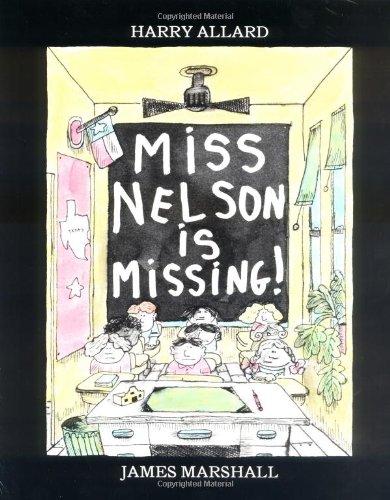 The kids in Room 207 were misbehaving again. Spitballs stuck to the ceiling. Paper planes whizzing through the air. They were the worst-behaved class in the whole school.

So begins this quirky classic, first published in 1977 and still relevant today as a lighthearted reminder to show our appreciation to those we value. The students don't proffer a shred of respect for their good-natured teacher Miss Nelson, but when the witchy substitute Miss Viola Swamp appears on the scene, they start to regret their own wicked ways. James Marshall's scritchy, cartoonish full-color ink and wash illustrations are hilarious. A back-to-school perennial!
Thank You, Mr. Falker by Patricia Polacco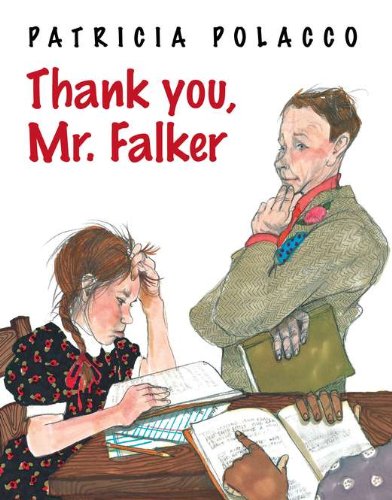 When Trisha starts school, she can't wait to learn how to read, but the letters just get jumbled up. She hates being different, and begins to believe her classmates when they call her a dummy. Then, in fifth grade, Mr. Falker changes everything. He sees through her sadness to the gifted artist she really is. And when he discovers that she can't read, he helps her prove to herself that she can – and will!
Chrysanthemum by Kevin Henke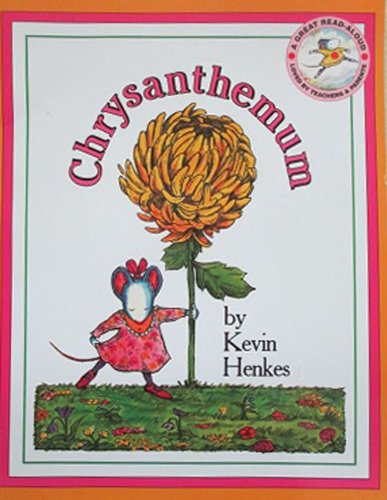 Written and illustrated by Kevin Henkes, the nationally bestselling and celebrated creator of Lilly's Purple Plastic Purse, Owen, and Kitten's First Full Moon, Chrysanthemum is a funny and honest school story about teasing, self-esteem, and acceptance to share all year round.

Chrysanthemum thinks her name is absolutely perfect—until her first day of school. "You're named after a flower!" teases Victoria. "Let's smell her," says Jo. Chrysanthemum wilts. What will it take to make her blossom again?
Tales of a Fourth Grade Nothing by Judy Blume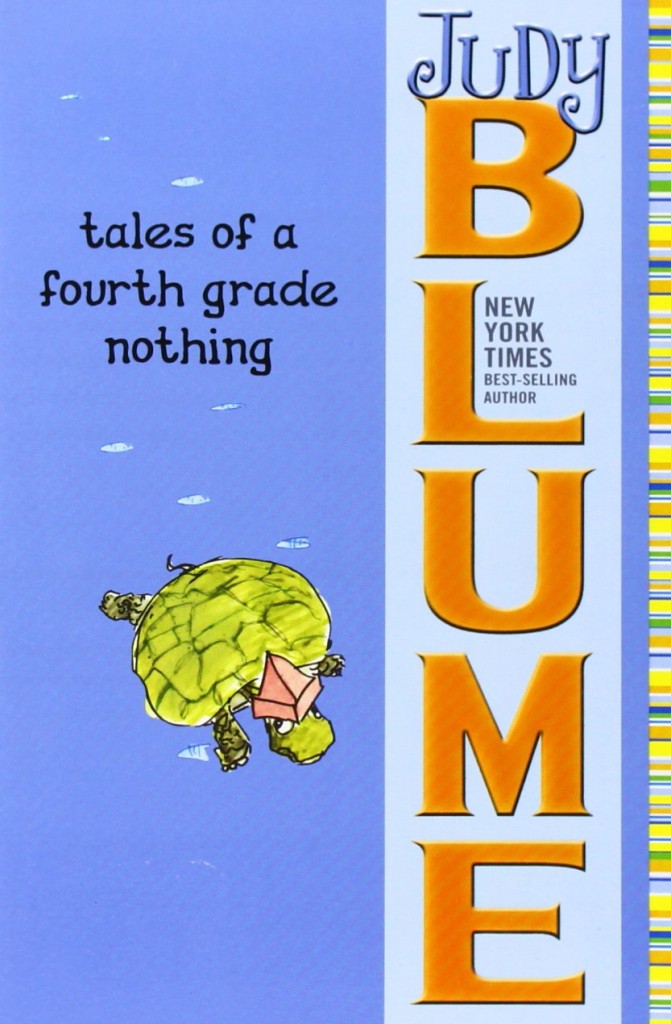 Millions of fans young and old have been entertained by the quick wit of Peter Hatcher, the hilarious antics of mischevious Fudge, and the unbreakable confidence of know-it-all Sheila Tubman in Judy Blume's five Fudge books.
How Not to Start Third Grade by Cathy Hapka & Ellen Titlebaum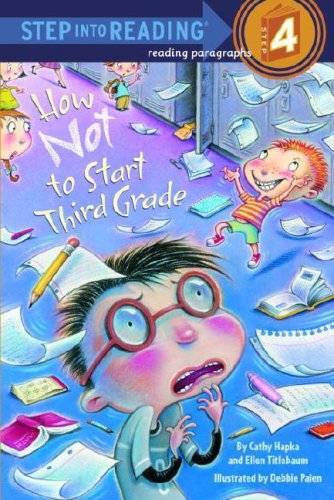 Will should be excited to start third grade. But his little brother, Steve, is starting kindergarten. The same laugh-out-loud writing and hilarious illustrations that brought us How Not to Babysit Your Brother now portray the tribulations and embarrassments of starting school with a very troublesome little brother. School will never be the same!
Hooway for Wodney Wat by Helen Lester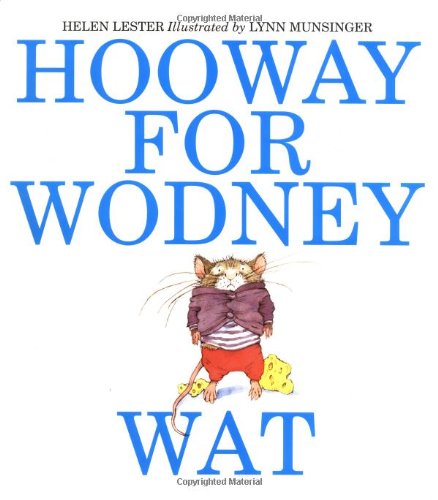 Poor Rodney Rat can't pronounce his R's and the other rodents tease him mercilessly. But when Camilla Capybara joins Rodney's class and announces that she is bigger, meaner, and smarter than any of the other rodents, everyone is afraid. It seems she really is bigger, meaner, and smarter than all of the rest of them. Until our unwitting hero, Wodney Wat, catches Camilla out in a game of Simon Says. Read along with Wodney as he surprises himself and his classmates by single-handedly saving the whole class from the big bad bully. Children will delight as shy Rodney Rat triumphs over all and his tiny voice decides the day, R's or no R's.
A Bad Case of Stripes by David Shannon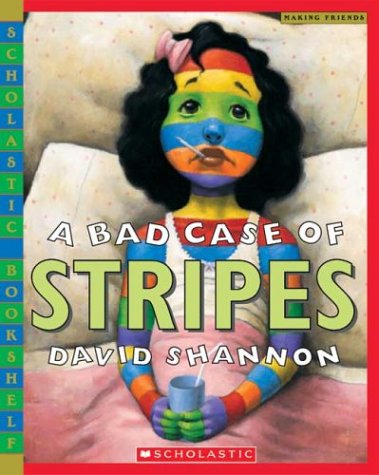 Camilla Cream loves lima beans, but she never eats them. Why? Because the other kids in her school don't like them. And Camilla Cream is very, very worried about what other people think of her. In fact, she's so worried that she's about to break out in…a bad case of stripes!
Amelia Bedelia Goes Back to School by Herman Parish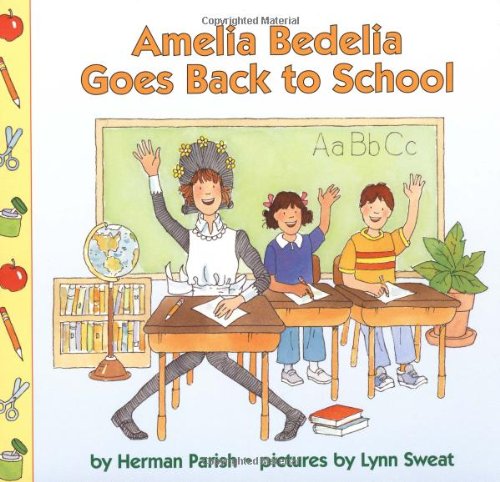 Would you like to have Amelia Bedelia in your classroom? Just ask Miss Wilson. But don't give Amelia Bedelia any problems. Or ask her to take her seat. Or tell her to paint anything. Amelia Bedelia is ready to learn, but it's the class that gets a lesson — in reading, writing, and ridiculousness! Pull back the flaps to peek at Amelia Bedelia's school day.
The Report Card by Andrew Clements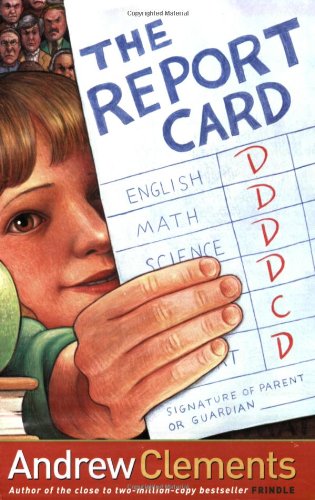 Nora Rose Rowley is a genius, but don't tell anyone. She's managed to make it to the fifth grade without anyone figuring out that she's not just an ordinary kid, and she wants to keep it that way.

But then Nora gets fed up with the importance everyone attaches to test scores and grades, and she purposely brings home a terrible report card just to prove a point. Suddenly the attention she's successfully avoided all her life is focused on her, and her secret is out. And that's when things start to get really complicated…
I selected these books for back to school to fit a range of readers from kindergarten up to around 4th grade. But don't let a book that seems a little young stop you from reading if it has the right message. You can share it with your child and then ask him or her to write their own story about going back to school. It's amazing how much you can learn about kid's feelings through creative writing.
I'm soaking up as much summer vacation as I can, but know that I do need to start preparing my own children for back to school. They seem to be excited about what's ahead, but they'll still benefit from sharing some of these back to school stories.
Don't forget to pin this to your favorite Pinterest board so that you don't lose it.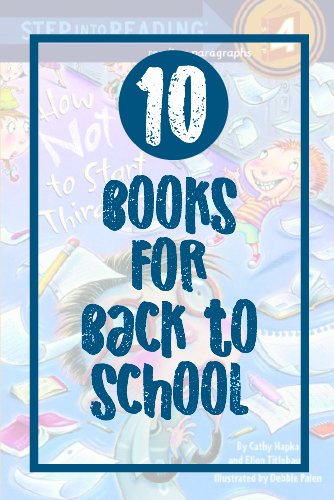 If you have children just now making their way into Kindergarten, here is a list of 12 Back to School Books for Kindergarteners.
Are your children anxious about going back to school?