I received media samples, however, all thoughts and opinions are my own.
With the back to school season quickly approaching, I'm already starting to worry about the busyness of the season. I'm looking at my calendar, and if I had to describe it in one word, it would be overwhelming. There is so much to do that I don't see how I'm going to do it all. But I know that everything will get done, like it always does. It's funny how things just kind of work out.
This summer has been extraordinary having my children home from school. I love having them here and being able to spend so much time with them. But, having them home and working from home has proved to be quite challenging at times. Right now, as I'm writing and trying to get my thoughts together, my daughter is in the living room belting out A Whole New World, and my boys are role playing and being much louder than they probably need to be. Finding balance with home and work this past couple of months has been difficult.
Which leads me to this embarrassing confession.
I really hate to admit it, but there have been some days when I've totally just forgetten about lunch. I get in my office working and preoccupied with phone calls, emails and deadlines, that I just forget that I have little mouths to feed. And thankfully, my children are very patient with me and understand that our situation here at home is a balancing act for all of us. It's those times that I'm thankful for quick lunch options I can pop into the microwave for a quick and easy meal for the children.
For the first time ever, Jimmy Dean is going beyond breakfast and introducing offerings for both lunch and dinner. I've had the opportunity to try a few of the new lunch and dinner products and thankfully they've saved me a time or two when I've needed to have something on the table as soon as possible.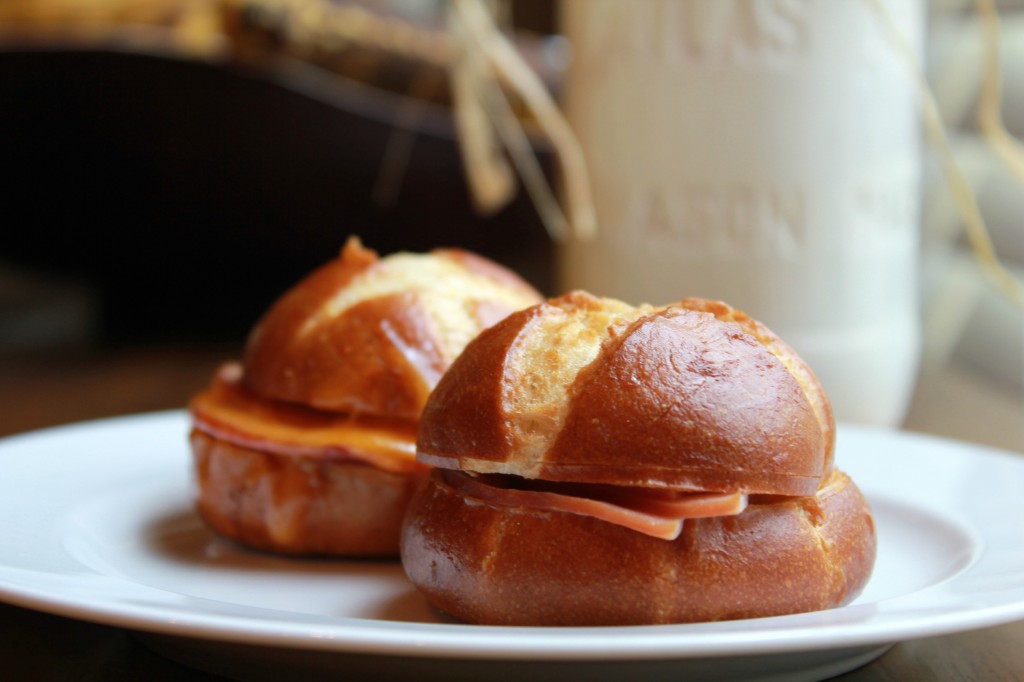 There are now 16 new lunch and dinner offerings available, eight in the Delights by Jimmy Dean line along with eight others. They can now be found in the frozen entrees section in grocery stores nationwide.
Delights by Jimmy Dean Sandwiches:
Smoked Ham with Sharp Cheddar Cheese on a Pretzel Bun
Pulled Chicken in BBQ Sauce on a Honey Wheat Bun
Hickory Smoked Turkey Breast with Applewood Smoked Bacon and Sharp Cheddar Cheese on a Honey Wheat Bun
Pulled Pork in Chipotle BBQ sauce on a Pretzel Bun
Delights by Jimmy Dean Bowls:
Golden Roasted Turkey with Potatoes, Carrots, and Celery in a Creamy Herb Sauce
Three Cheese Pasta with Mozzarella, Parmesan and Cheddar Cheese Sauce
Hickory Smoked Ham with Golden Potatoes and Peas in a Creamy Herb Sauce
Southwest Style Grilled Chicken with Rice, Peppers, Onions, Roasted Corn and Black Beans in a Tex-Mex Sauce
New Jimmy Dean Hearty Sandwiches:
Pulled Pork in BBQ Sauce on a Buttermilk Biscuit
Hickory Smoked Turkey Breast with Sharp Cheddar Cheese, and sliced Applewood Smoked Bacon on a Country Bun
Smoked Sausage with Peppers and Onions in a French Onion Sauce, Provolone Cheese on a Country Bun
Beef in a Smoky BBQ Sauce on a Country Bun
New Jimmy Dean Bowl Entrees:
Grilled Steak with Golden Potatoes, Peppers & Onions in a savory beef sauce
Smoked Bacon Mac & Cheese with Mozzarella, Parmesan and Cheddar Cheese Sauce and Bacon
Pulled Pork with a Sweet & Tangy BBQ Sauce and Golden Potatoes
Golden Roasted Chicken with Golden Potatoes, Peppers & Onions in a Creamy Herb Sauce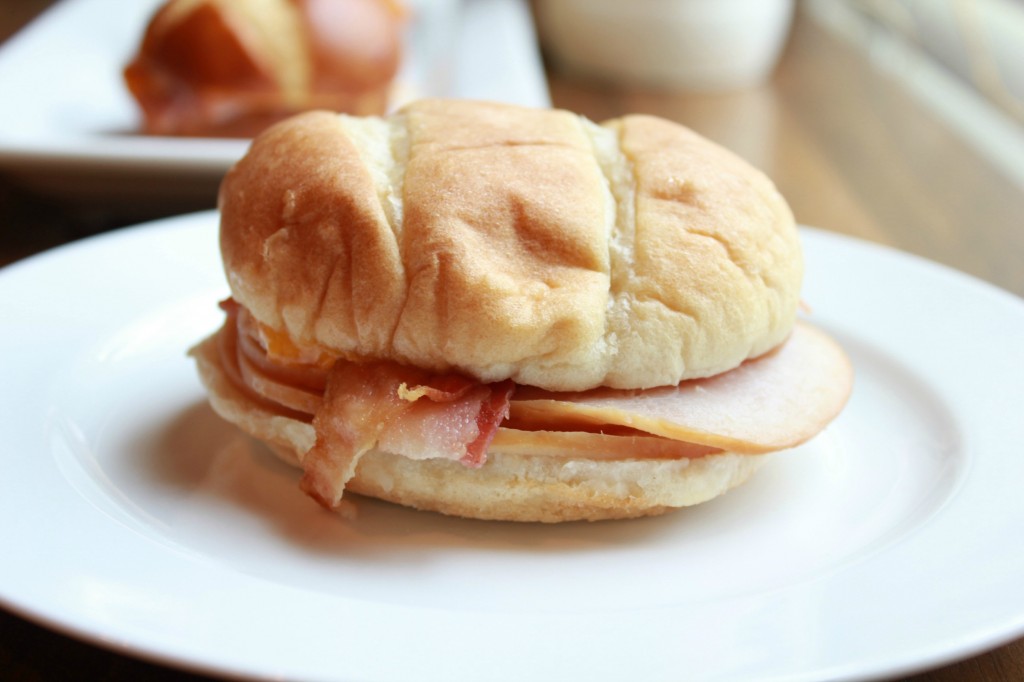 I've personally tried three of the new offerings and I'm sold. I try to make homemade meals as often as I can, but when I'm in a pinch, I like having the option of giving my children something hot and enjoyable.
What makes these new products from Jimmy Dean different, is the Heat Fresh™ microwavable pouch, which actually won the 2014 DuPont Award for innovation. This new innovation makes it incredibly simple to heat the sandwich right in the packaging. No more soggy buns, y'all. When cooked according to the packaging, the Heat Fresh pouch gives you a hot sandwich with a soft bun. Just don't leave it in the microwave too long to cool. Not that I know from experience or anything…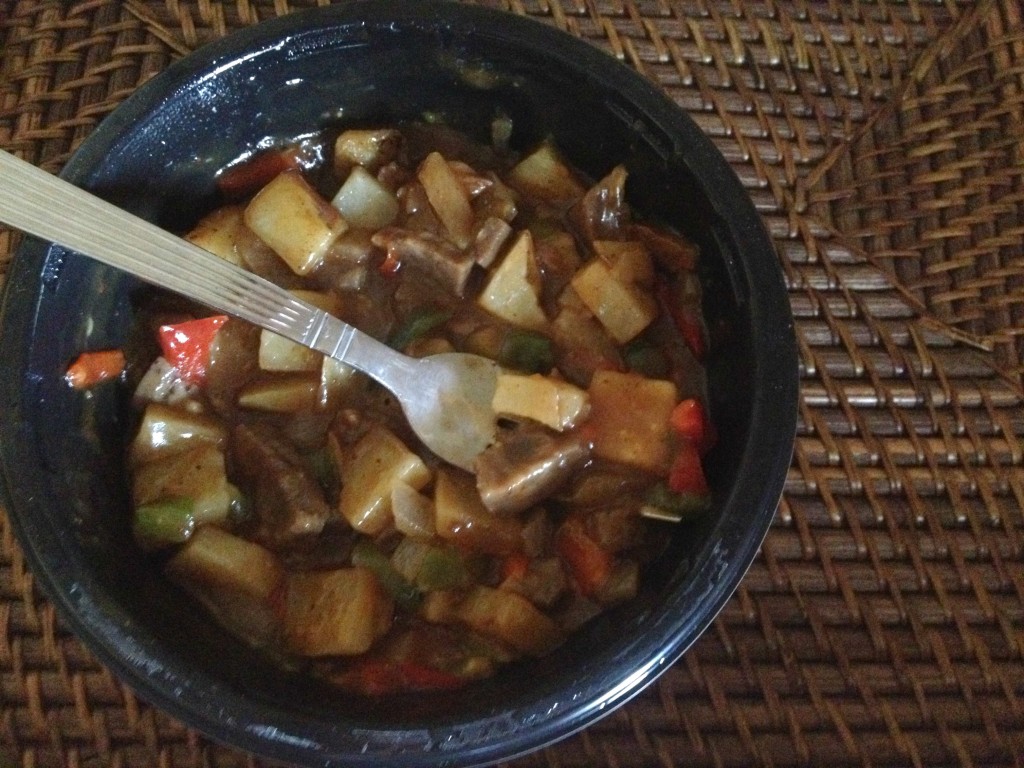 As a busy parent, I appreciate the extra help I get, in any form I get it. Easy microwavable meals is help I'll gladly accept on busy days. It's definitely not an every day solution, but a big help on days when you just don't have any spare time to be in the kitchen.
Have you tried any of the new Jimmy Dean offerings?
Get Social with Jimmy Dean | Facebook | Twitter | Pinterest | YouTube