"Did you get your clothes ready for tomorrow? Did you empty your things out of the basket on the stairs? Did you brush your teeth? Did you say your prayers?" If you're repeating yourself every night, you need this printable nightly checklist for children.

Getting my children to remember to do anything without being told multiple times is impossible, y'all. I'm constantly repeating myself and asking the same questions multiple times, to multiple children. I've often thought it might be easier to just record myself asking the questions and playing it randomly throughout the evening. My husband really didn't like that idea.
Printable Nightly Checklist for Children
In an effort to streamline the process of getting the children to complete all the tasks they need to before falling asleep at night, I decided to create a printable nightly checklist to put in their rooms as a constant reminder of what needs to be done. It's small, it's portable, and my favorite part, it's customizable and reusable.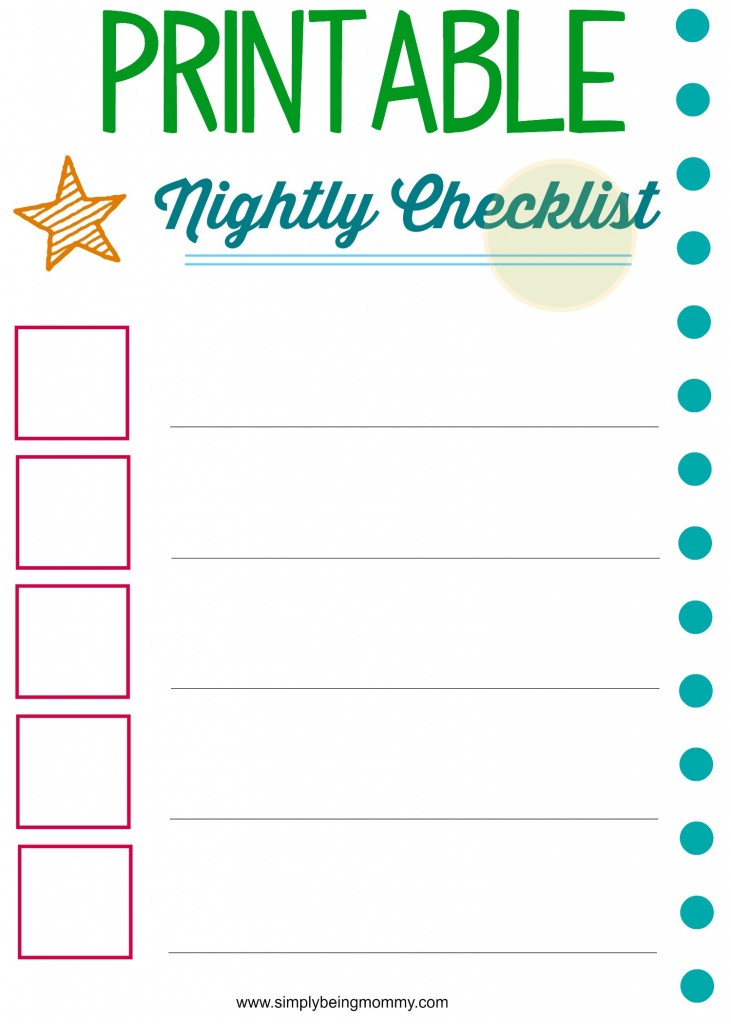 Now there are no excuses; my children know what needs to be done each night before bed. I don't have to keep repeating myself, they know the expectations. The best part, I still have a voice at the end of the night. It's a win-win situation, folks.
I've used the printable nightly checklist in each of the kids' rooms, in different ways. I had some spare frames hanging around in the attic, and by placing the nightly checklist inside of the frame, it not only looks great in the room, but when using a dry erase marker, it's erasable and reusable.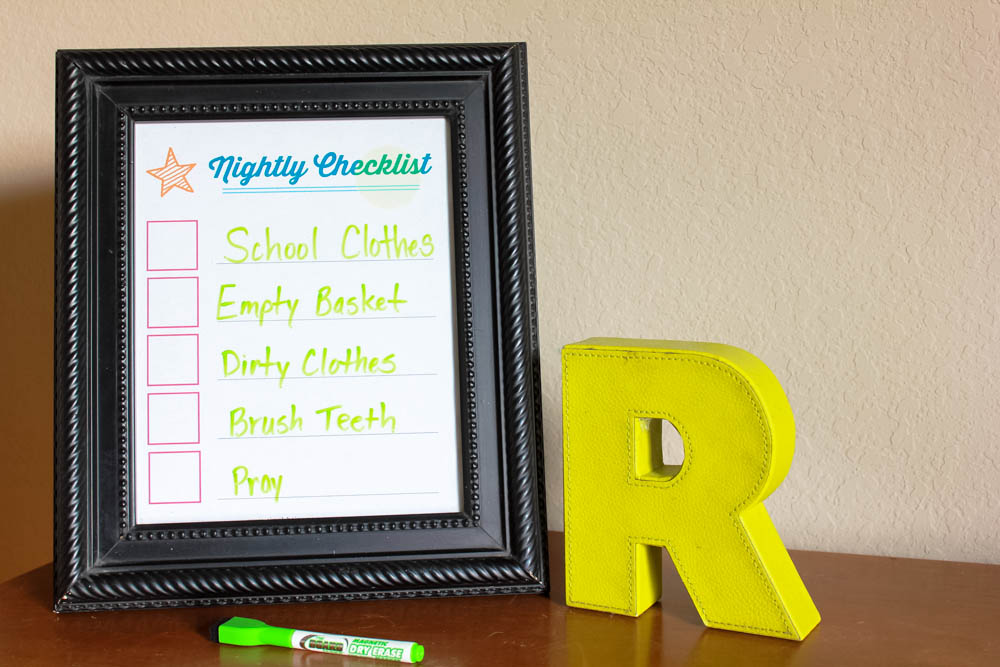 Another way to use the printable nightly checklist is to laminate it and hang it. Laminating the nightly checklist makes it erasable and reusable when using a dry erase marker. I used my two-hole punch to punch holes at the top and then used a pretty ribbon and hung it from the door.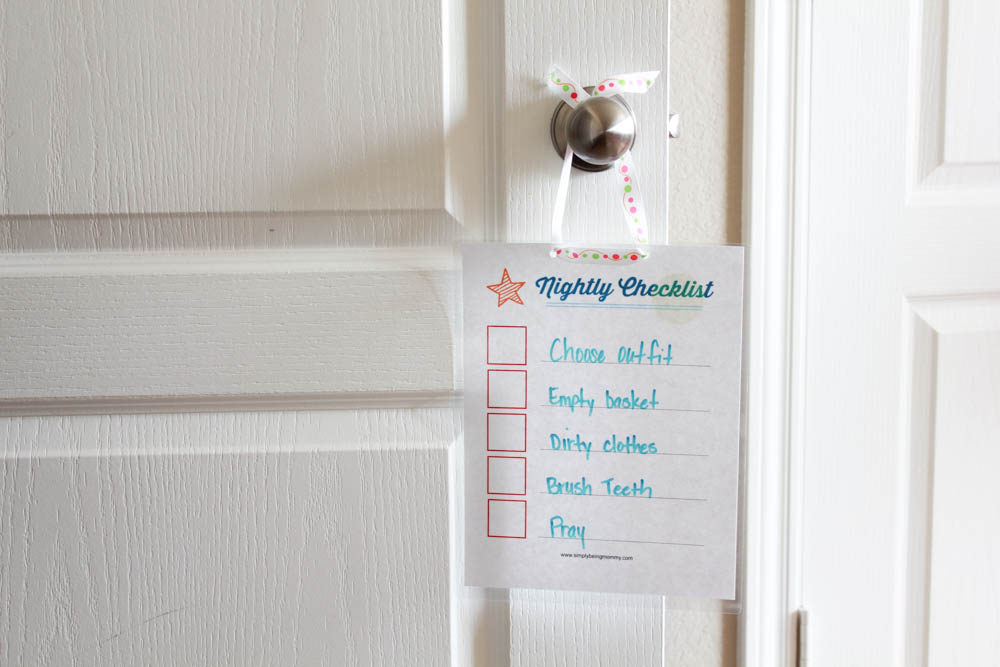 This is definitely not an overnight fix to our problem, but it has made it easier on me. Instead of asking three kids if they've completed five different tasks, I can now just ask if they have five check marks on their checklists. I'm hoping this will help me teach them more about responsibility and how important it is to complete tasks given to them.
If you would like to use this printable nightly checklist with your children, just click on the link and print.
Other free printables: