If you need your morning dose of hot coffee like I do, you'll love learning how to make a hot cup of coffee in a minute from start to finish.
It's been two weeks, two days, and 12 hours since I gave up soda (not that I'm keeping track or anything). It has been one of the hardest things I've ever done. My Diet Dr. Pepper was my BFF. Always there when I needed a little pick me up; a constant in my refrigerator. In fact, I still have one lonely Diet Dr. Pepper that sits on the shelf, as a constant temptation, just to see how strong I really am. And too be honest and toot my own horn, I'm stronger than I ever thought I was.
I've tried giving up soda plenty of times and have always failed. But this time, I've got this. I'm not saying that I'll NEVER drink another soda again, but what I am saying is my body will never be dependent upon soda again. Sure, I still want an ice cold Diet Dr. Pepper, but I don't need one.
This is a partnered post with NESTLE. I have received product for participating in brand activities and spreading the word. As always, all thoughts and opinions are my own.
But I'm still human and I still wake up each morning wishing I could sleep just a few more minutes. But school buses and school bells don't care that I'm not ready to start the day. As much as I want to stay in bed, snuggled up with my big, puffy comforter, the day will continue on regardless of what I want. The clock will continue to tick, and I'll continue to act like I enjoy the first cup of coffee every morning. Because truthfully, it's not until I get to the second cup that I'm ready to tackle the day, y'all.
And making that early morning cup of joe just got easier. Introducing the new Nescafé with Coffee-mate!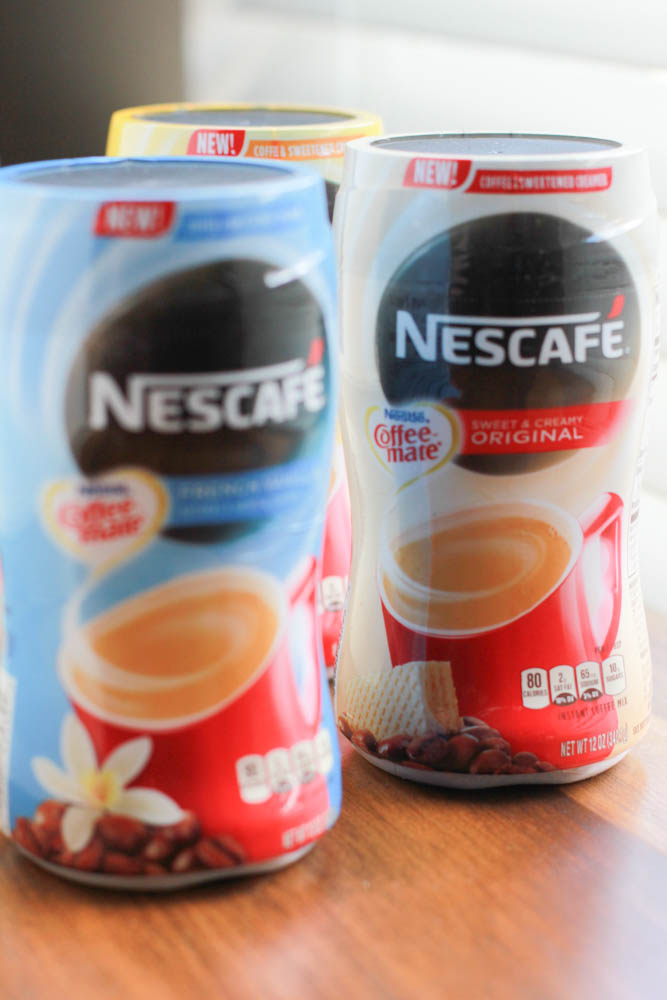 You have no idea how excited I am about this product. It's perfect for my incredibly busy mornings, and I simply can not contain my excitement that I should no longer have to wipe creamer and sugar off of my counter top each morning. Since my husband wakes up and heads to work before daylight appears, every single morning there is creamer and sugar on the counter top that didn't make it into his coffee mug. It's early and dark outside, so I don't bother him with it, but I'm hopeful that since he won't be juggling the creamer, sugar and coffee, we won't have as big of a mess.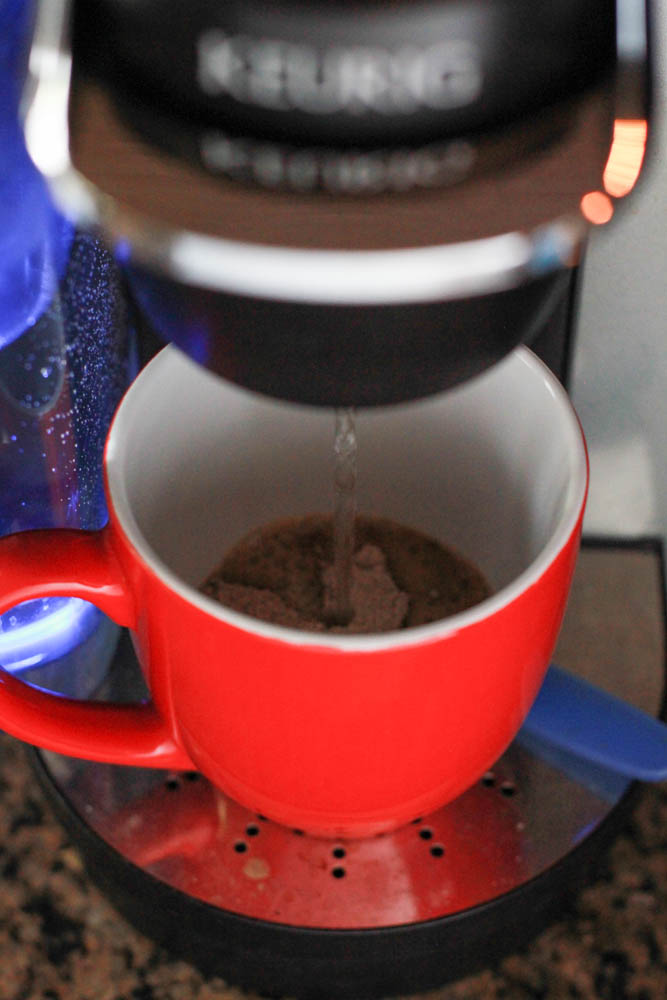 The directions are actually quite simple, but I like to make things easier. Instead of boiling water, or heating water in the microwave, I use my Keurig machine to get hot water. Only 3 steps to a delicious, hot mug of coffee in one minute.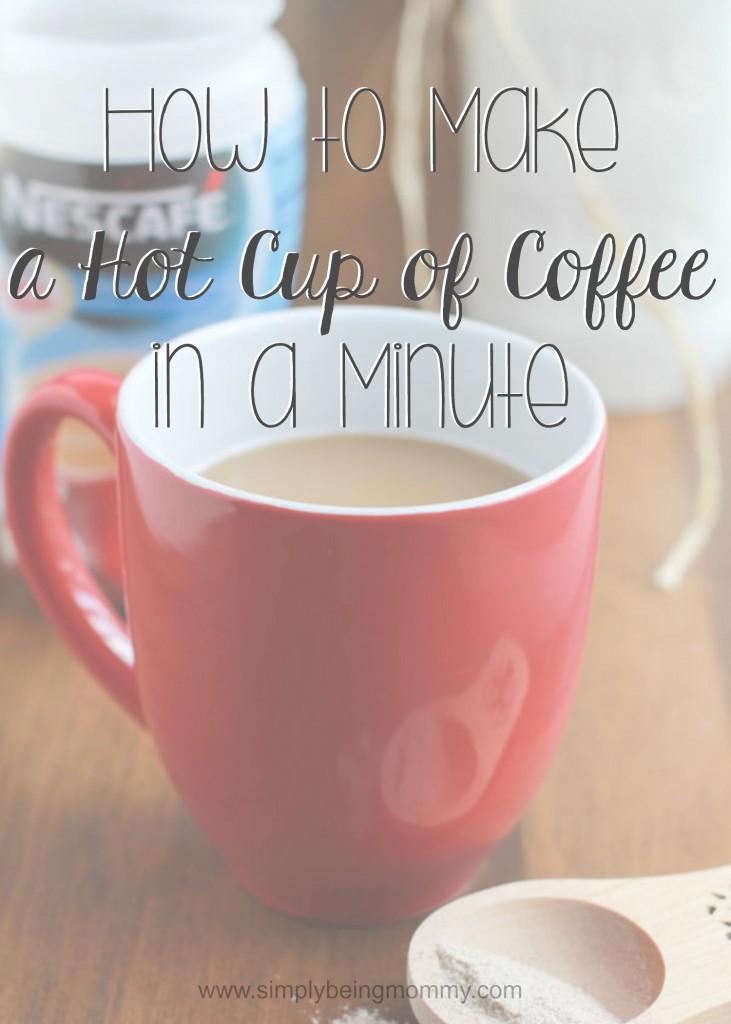 How to Make a Hot Cup of Coffee in a Minute
Add two tablespoons of Nescafé with Coffee-mate into a mug.
Add 6 ounces of hot water, or use your Keurig machine on the 6 ounce setting. Since you just want the hot water, leave the K-cup reservoir empty.
Stir well and enjoy!
I'm sold, folks! And what's even better, I don't have to add any sugar; I like the way it tastes without it. Especially paired with one of my Sweet Blackberry Bars — it's simply fantastic!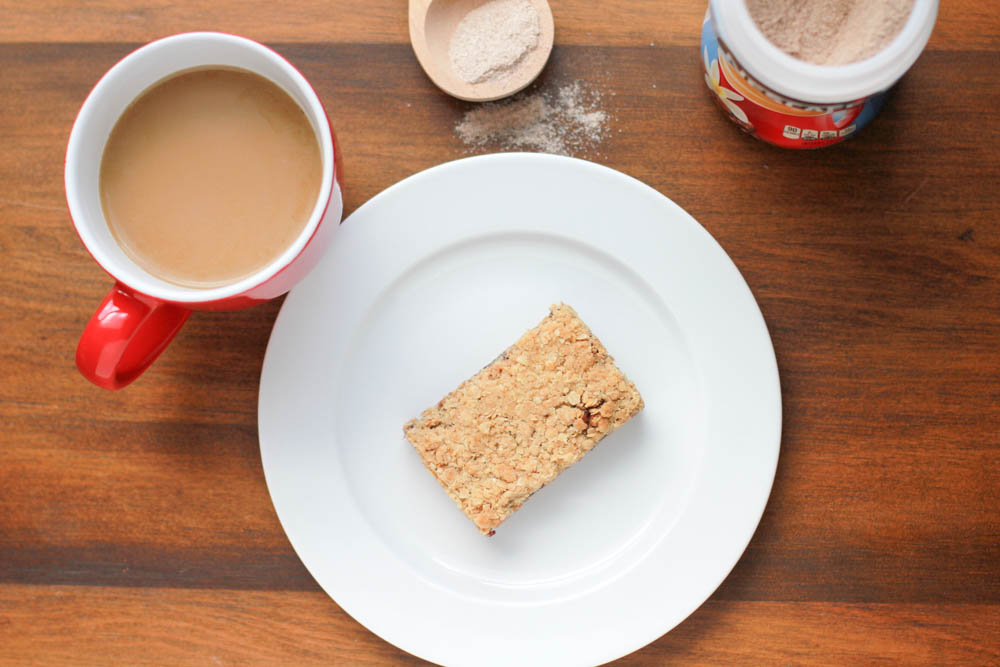 The new Nescafé with Coffee-mate comes in three different flavors: Original, French Vanilla and Hazelnut. French Vanilla is my favorite!
The views and opinions expressed on this blog are purely that of the blog owners. Any product claim, statistic, quote or other representation about a product or service should be verified with the manufacturer or provider. Media samples were received in order to facilitate this post.