I was given media passes to experience the park. However, I still had to buy some for the rest of the family. All thoughts and opinions are my own.
When you're planning a vacation for 14 people, ages 3-55, sometimes scheduling and planning events can get a little bit tricky. That's why when we decided on Orlando for a vacation spot this last October, we agreed it would be a relaxing time with just a few activities. We didn't want to be rushed from one activity to the next. We wanted to enjoy the time away from work, and relish the time spent with each other.
Last summer when my husband was invited to Orlando for the Despicable Me 2 event, we had the opportunity to visit Universal Studios Florida. It was our first time there, and when we left we told each other we would make it back. And we did.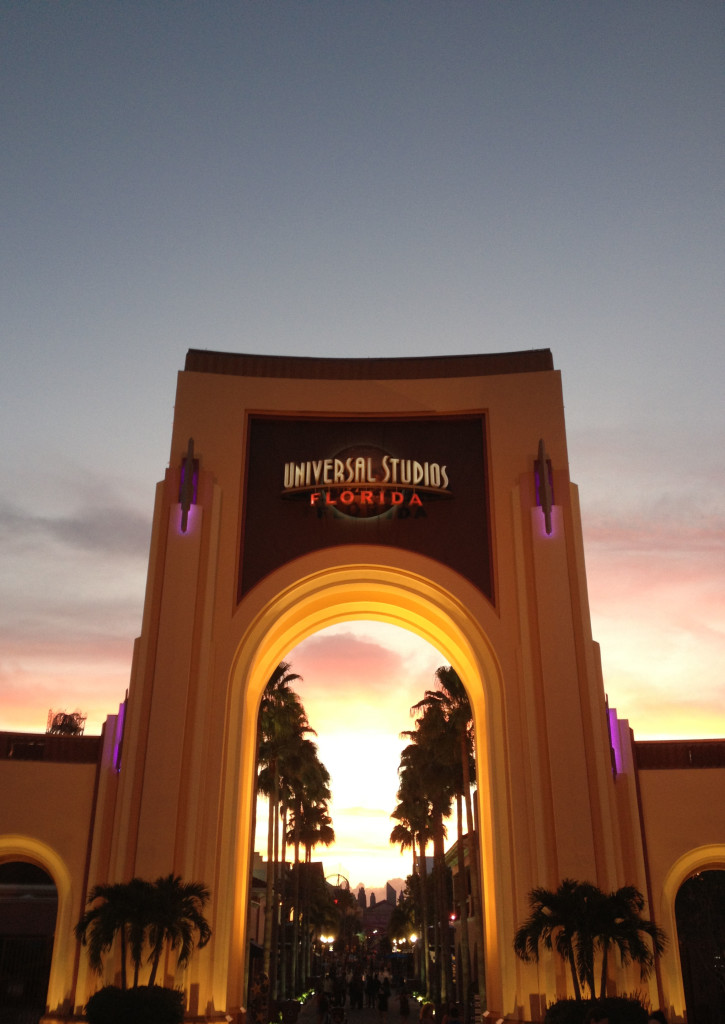 Our day at Universal Studios was one of the highlights of our trip. We experienced almost every aspect of the park so I wanted to share some of my favorite things to do at the park.
Things to do at Universal Studios Florida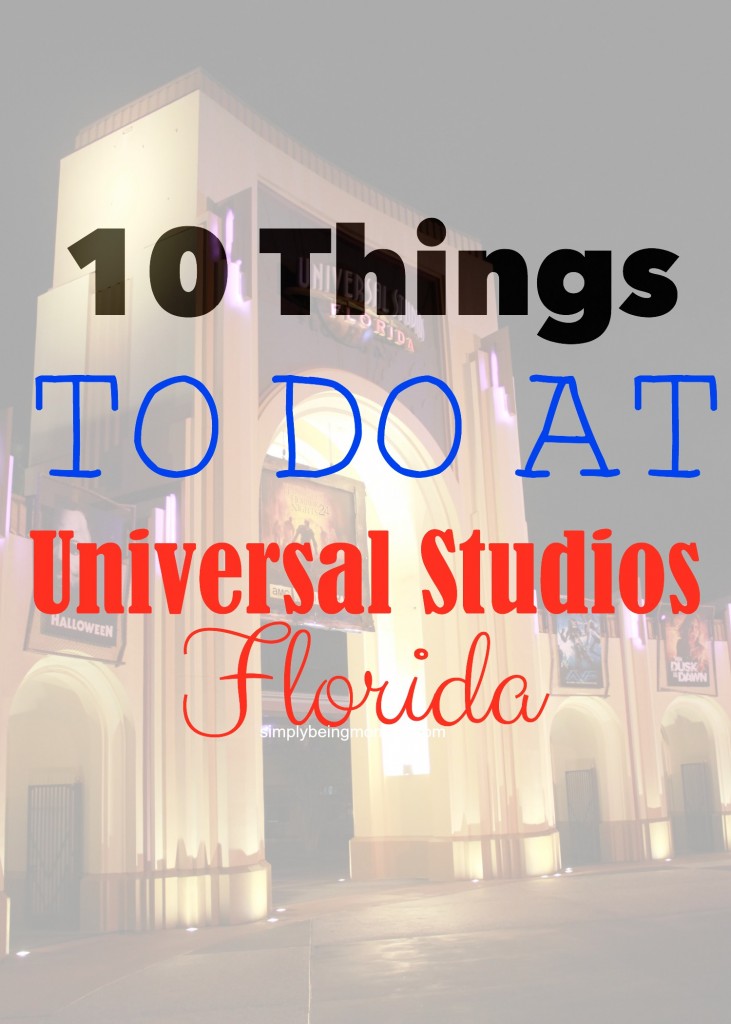 Upgrade to an Unlimited Express Pass. We did almost everything we wanted to do in just one day at both parks. How? With the Unlimited Express Pass, you don't have to wait in the extremely long lines with the crazy long wait times. The Unlimited Express Pass allows you to skip the regular line on participating rides and attractions! The longest we waited in line during our visit was about 20 minutes. The pass in not valid at Harry Potter and the Forbidden Journey, Harry Potter and the Escape from Gringotts, the Hogwarts Express, and other select attractions. By buying the Unlimited Express Pass, you should be able to do all these things to do at Universal Studios Florida in one day at the park.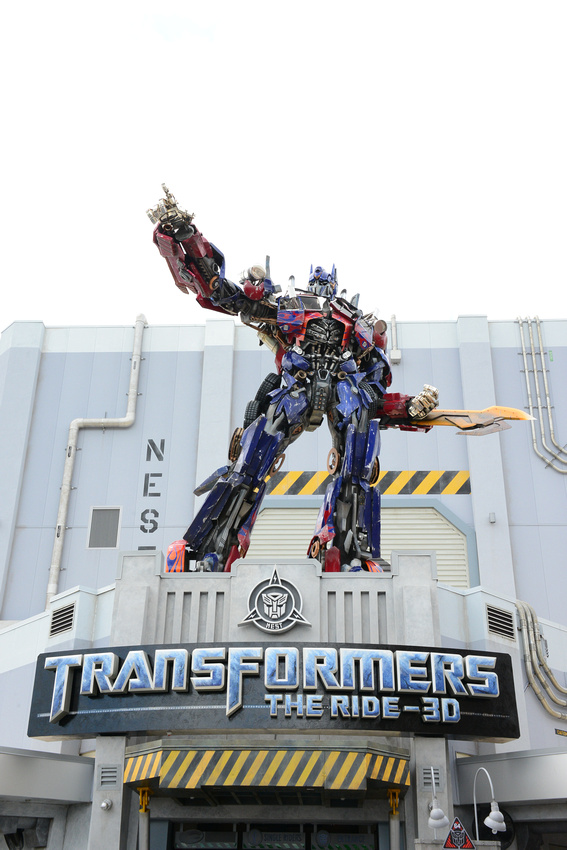 Transformers The Ride-3D: I'll admit that I kind of geeked out when we were walking in the park on our way to the Transformers ride and we saw Optimus Prime standing for photos. And then he spoke and I really geeked out. And my hubby, y'all. I think the man had tears in his eyes (although he'll never admit it). This is definitely one of my favorite 3D rides at the park. Engage in an epic mission with NEST and a brand new Autobot, Evac, as you team up to protect the AllSpark from the encroaching Decepticons who will stop at nothing until it's theirs. It's up to you and the Autobots to stop them.
E.T. Adventure: Probably one of the oldest rides at the park and one of the gentlest, but whether you are an adult or a child, this ride will satisfy the question that we would all love to ask the little Reese's Pieces lover himself, E.T. Where's home and what is it like?
The Simpsons Ride: A truly entertaining ride from the waiting line to the exit of the building. My daughter hates real roller coasters, my middle boy loves them, and my youngest son is, well, too young. This ride is kinda like experiencing a 3D roller coaster with the added benefit of air conditioning. Can you believe that there are all these things to do at Universal Studios Florida? But keep reading – there's more!
Harry Potter and the Forbidden Journey: If you are a Harry Potter fan, then you don't want to miss this one. There are elements from different films all rolled into one concise adventure as you fly through the Wizarding World of Harry Potter. From dragons and spiders, to Quidditch and the Womping Willow, you will be blown away at how deep they dive into the franchise. Just remember: Help will always be given to those who need it at Hogwarts School of Witchcraft and Wizardry.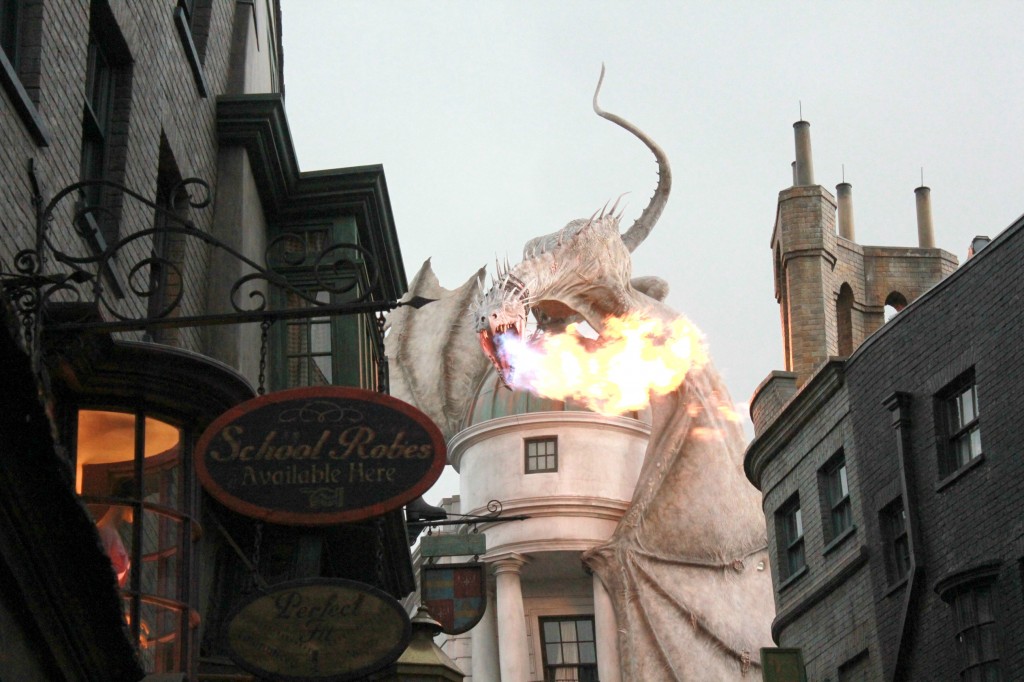 Diagon Alley: A simple brick entrance is what separates the Muggle World from the Wizarding World. Once you pass through the brick walls, you are greeted by the cobblestone streets of Diagon Alley. Filled with shops, restaurants, and everything a wizard might need, Diagon Alley is packed with wizards and witches shopping for various goods in the year-round shops. Don't forget to stick around to see the Ukrainian Ironbelly Dragon on top of Gringotts Bank. You might be surprised when you hear her grumble.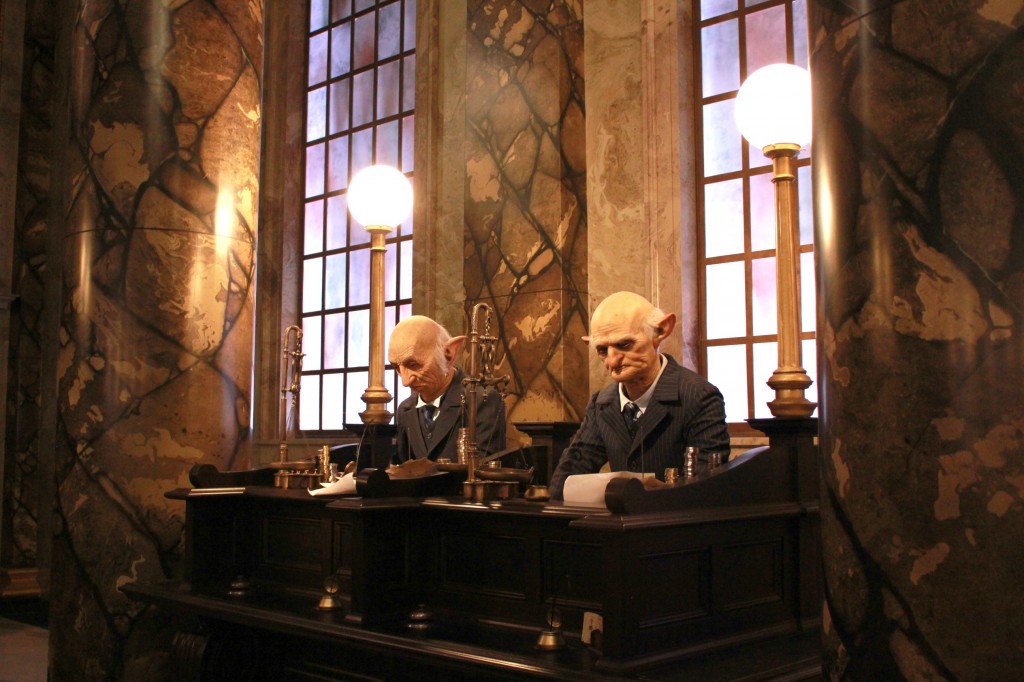 Harry Potter and the Escape from Gringotts: Enter Gringotts Bank and take a tour through the bank's grand lobby and watch the goblins at work. Then journey through the passageways as they lead you nine miles underground to the new, multi-dimensional 3D thrill ride. Join Harry and his friends as they navigate the underground vaults while trying to avoid malicious villains.
Ollivander's Wand Shop: A full on performance is what you'll get at Ollivander's. As you walk into a small room stacked to the ceiling with thousands of boxes of wands, you are greeted by employee's of the wand shop. Just one from the audience is chosen to see which wand will choose them. Our middle child was chosen and it was so exciting watching him as he participated. I don't think I'll ever forget the surprised look on his face when he was chosen, and the smile that lasted the entire time.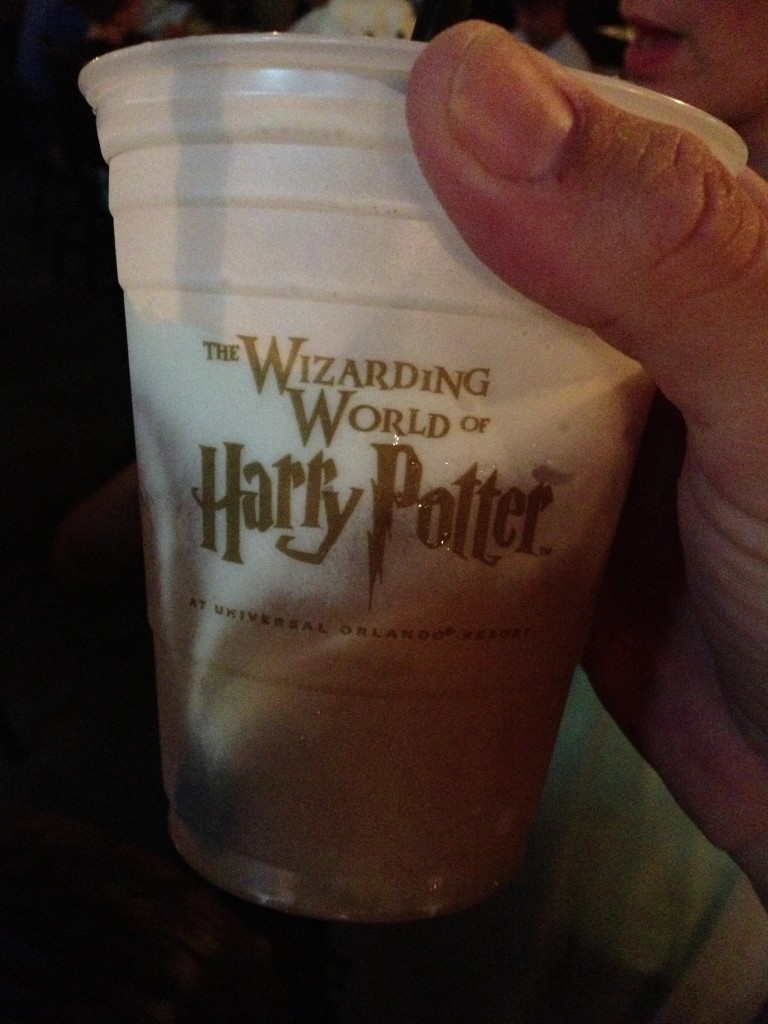 Have a Butterbeer: I really shouldn't have to say anything else. It's Butterbeer. But, if you're still on the fence and want to know more, here are a few details. Butterbeer is like cream soda on crack. Great butterscotch flavor topped with a caramel tasting frothy foam. It's sold in a cup or collectible cup and is served chilled or frozen.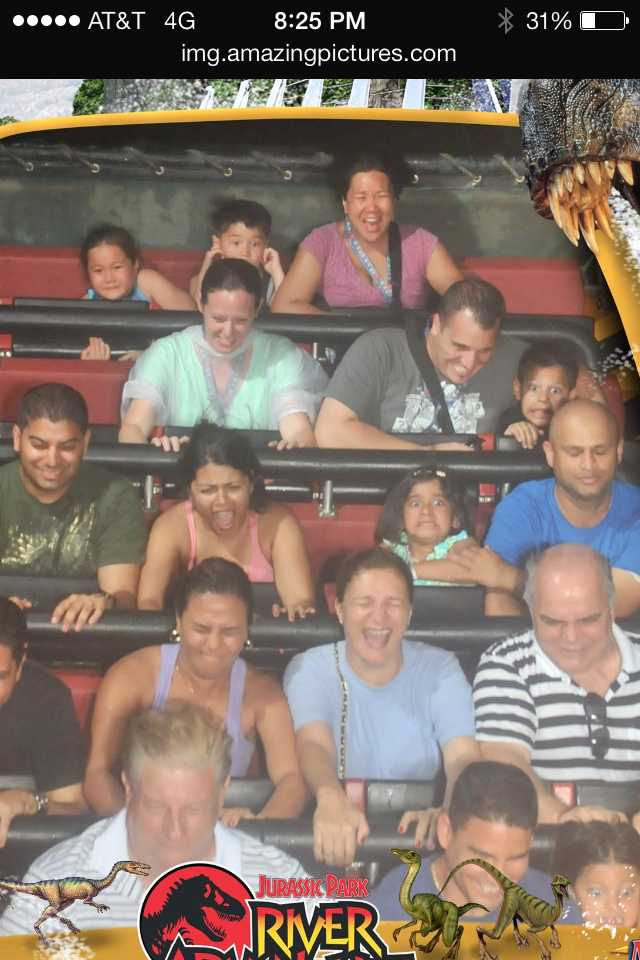 Jurassic Park River Adventure: I think the picture says it all. We are in the second to last row and y'all…my son's facial expression cracks me up every time I look at this photo. Gather your family and board a boat to take an exciting river adventure through Jurassic Park. Danger arises when the park's security system is breached by dinosaurs. Now it's a race against the clock to get out of there before you become extinct.
Although it has only been a month since we've been to Universal Studios, I can't wait to go back. There are so many things to do at Universal Studios Florida. Now that my children are a little older, we didn't visit some of the attractions for smaller children, but there's fun for everyone.
Have you been to Universal Studios? What's your favorite ride?