Do your kids love Baymax? Now they can learn how to draw Baymax from Big Hero 6!
My kids love to draw. They definitely don't get that from me because quite honestly I can't draw to save my life. But my kids, those little people have talent. Some days I'm truly amazed at the art they bring home from school. The creativity they have, and the ability to see something and translate that to paper is something I'll never understand. I can't even draw a stick person, y'all. But I did learn how to draw Baymax!

How to Draw Baymax
When the kids are not on their normal schedule (like last week for Thanksgiving) it can be difficult to keep them all entertained, happy, and out of trouble. It's those times when drawing tutorials really come in handy. They've learned to draw many of their favorite characters from their favorite movies with easy to follow steps from character artists at the studios. The newest one they learned was Baymax from Big Hero 6.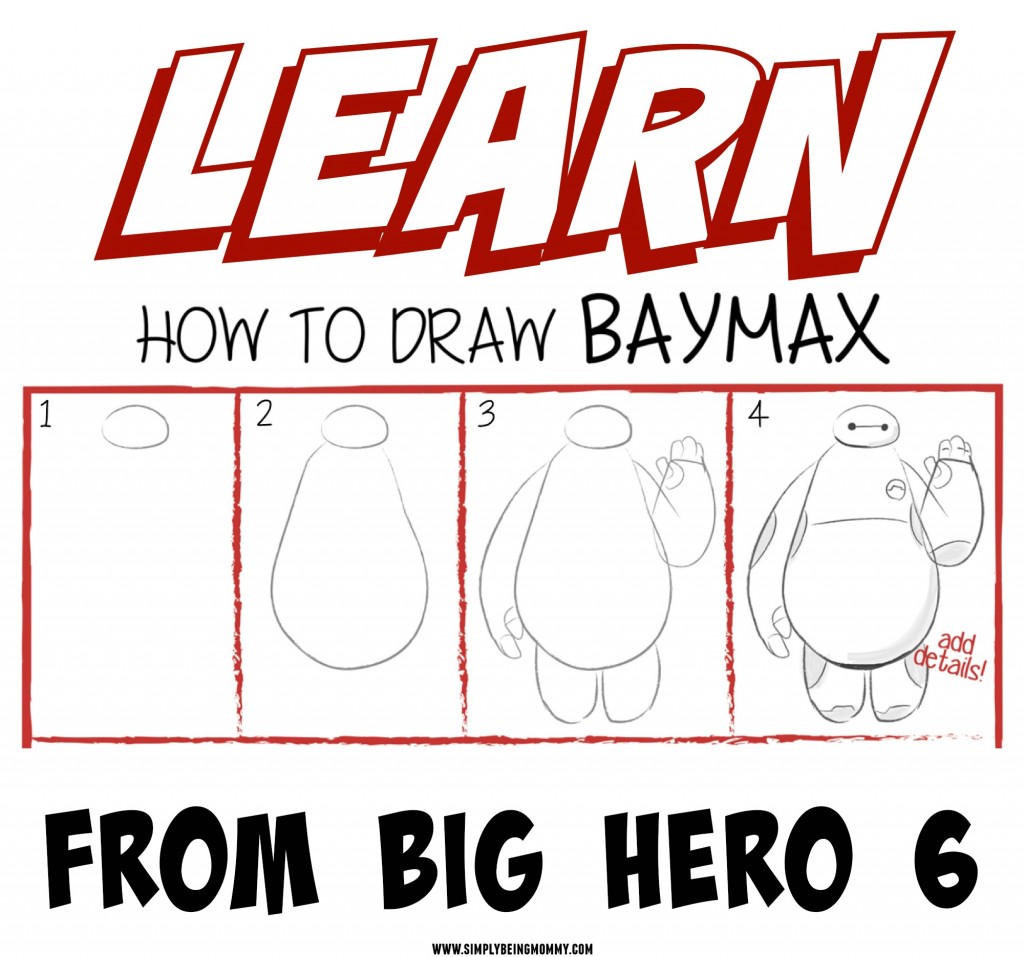 What I find most intriguing about these drawing tutorials is that the characters start from a simple shape. In this case, Baymax starts from a small oval. And by adding more shapes you eventually start seeing the character take shape.
Sometimes, just for kicks, I try to draw the characters along with my children and there has been a few times that I've actually done an okay job. If I can do it, you can do it. Trust me.
Learn how to draw Baymax and these movie characters:
Do you like to draw?