I love buying stocking stuffers, it's actually my favorite part of Christmas shopping. I could easily spend a small fortune on stocking stuffers each year, but I try to stick to a modest budget. I enjoy looking for unique, fun, and useful items to fill the stockings and tend to limit the candy to just a few pieces. When the kids were little I relied on coloring books, stuffed toys, and board books. But now that they are growing up so fast, there are many more choices available. I decided to compile a list of 15 stocking stuffer ideas for tweens that I will be using to fill our stockings this year.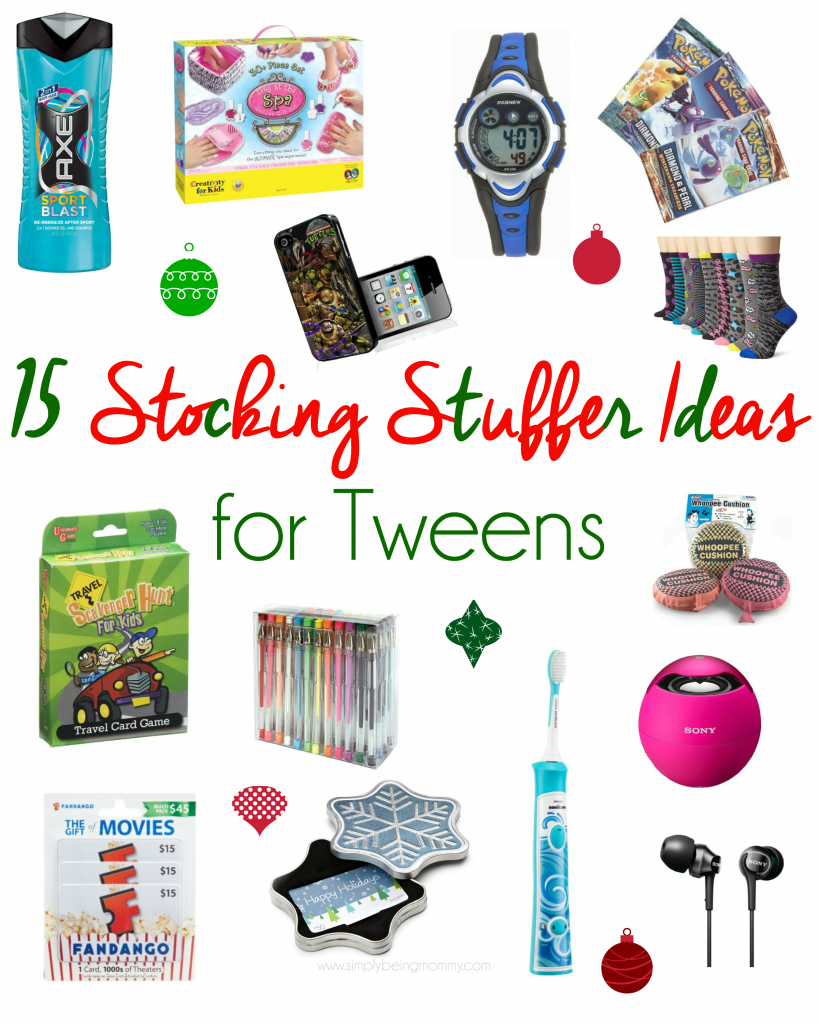 Stocking Stuffer Ideas for Tweens
As my children get older, the more difficult it is to buy for them. Their tastes and their interests change so quickly from one day to the next. The character sticker books and Hot Wheels cars no longer cut it and I have to be more creative with my purchases. I hope this list of stocking stuffer ideas for tweens helps you fill those stockings this Christmas.
What will be filling your family's stockings this year?
Don't care for Elf on the Shelf? Check out these 5 holiday traditions that don't involve Elf on the Shelf!