Experiences and travel provided by Disneynature & Disney Parks. As always, all opinions stated in Backstage Tales Tour are all my own.
My time at Disney World last week for the Monkey Kingdom Event included a lot of firsts. Those firsts included seeing the EPCOT International Flower & Garden Festival, participating in Wilderness Explorers at Animal Kingdom, and going on the Backstage Tales Tour.
During the Backstage Tales Tour, I learned that there were over 1,500 inhabitants at Disney's Animal Kingdom theme park. And when you go on the Backstage Tales Tour, you'll get to go behind-the-scenes and tour the facilities where the Disney Cast Members care for 1,500+ animals.
We arrived at Animal Kingdom early in the morning and started the Backstage Tales Tour with two guides. During the tour we were given an ear piece that allowed us hear both of the guides talking during the tour. The tour started at the front of the park, and continued throughout the park as we walked with our group learning about the various animals that live in the park.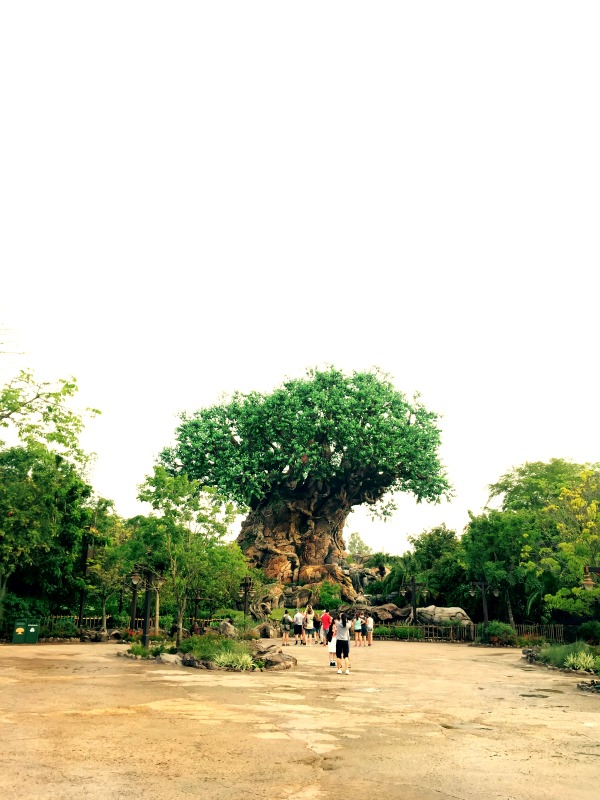 We had the opportunity to learn about the birds in the aviary, feed them worms (yuck), and see the huge nests they build. But be careful when you're in there. The birds may just drop a surprise.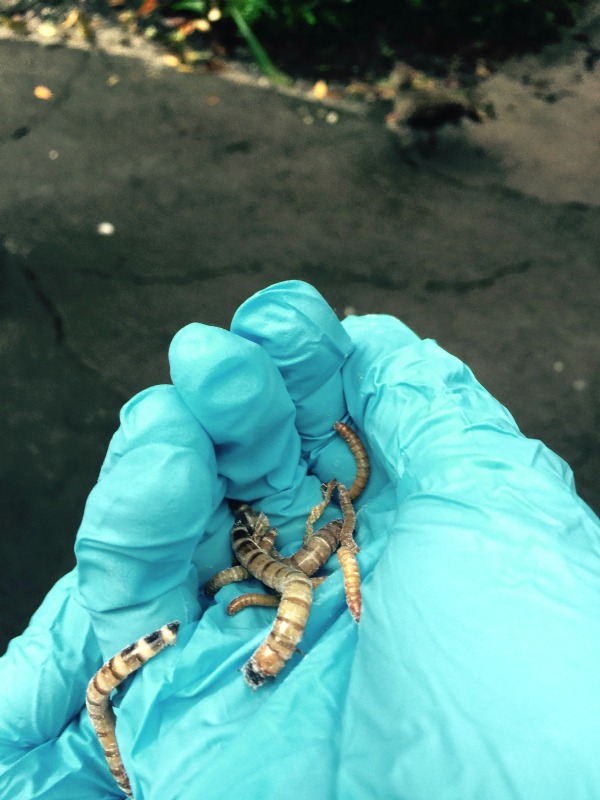 The Backstage Tales Tour is an outdoor tour, so appropriate attire is recommended. Because the majority of the tour is located behind the scenes, there are opportunities for animal interaction, although it is not guaranteed. Be prepared to walk a lot and also get in and out of a vehicle multiple times.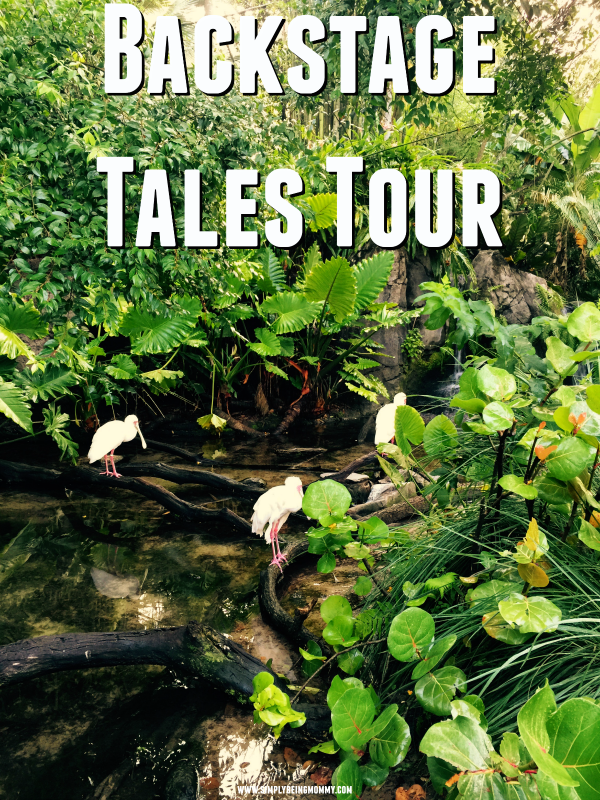 Towards the end of the tour we stopped and had the opportunity to learn about the Gopher Tortoise and the research Animal Kingdom is doing for them. During the brief lesson we were also given a Disney exclusive Rice Krispies Treat in the shape of an elephant and a branded reusable stainless steel bottle. The air conditioned building was a bonus!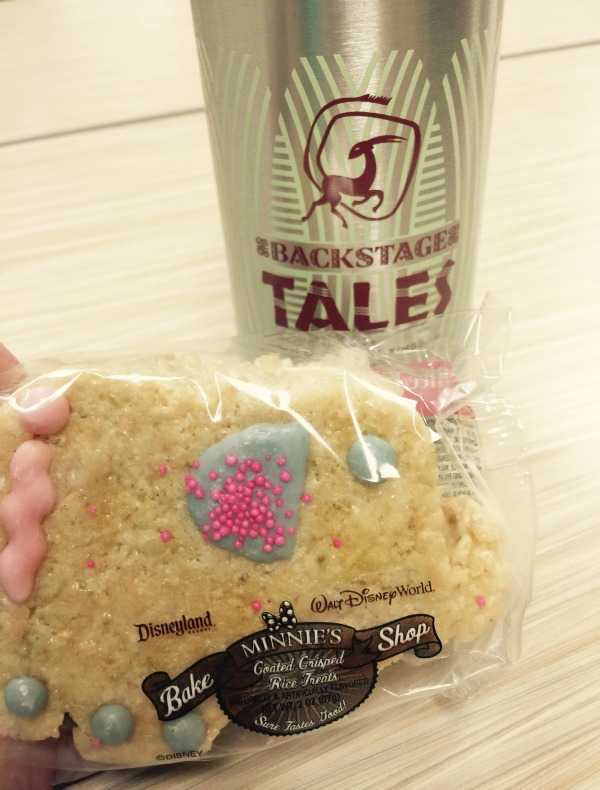 Cameras aren't allowed behind-the-scenes, but it was so neat to see the Disney Cast Members taking care of the animals and the facilities. There is so much that goes on backstage to ensure that the guests have an incredible onstage (in the park) experience.
The Backstage Tale Tour at Animal Kingdom is for guests 12 years of age and older. A portion of the tour proceeds is donated to the Disney Worldwide Conservation Fund and you'll receive a pin at the conclusion of the tour.