For me planning a vacation is part of the fun of vacation. I go over every single detail again and again, ensuring that I've planned the best vacation possible for my family. Where will we stay? What dessert will I eat? (Don't judge!) Weighing the pros and cons of reasons to stay at a Disney Resort property.

For our Disney Social Media Moms Celebration trip to Walt Disney World, some of those questions were already answered for me. Part of the invitation to the celebration included a stay at Disney's Beach Club Resort. Prior to our trip and during the planning process, I shared photos of the resort with my girls, and I just couldn't believe that all of this was real and we would be making our first trip to Disney World!
With so many travelers heading to the Orlando area for a Disney vacation, there are quite a few options for hotels. However, I am so grateful we were able to experience it fully and stay on a Disney property.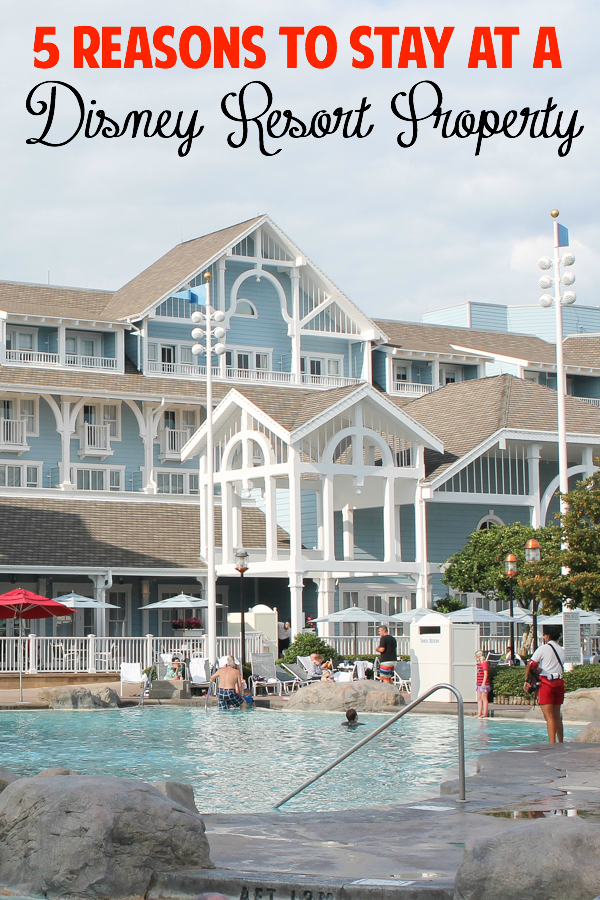 While you're planning a Disney vacation of your own, consider these reasons to Stay at a Disney Resort Property:
5 Reasons to Stay at a Disney Resort Property
1. High Quality of Service from Cast Members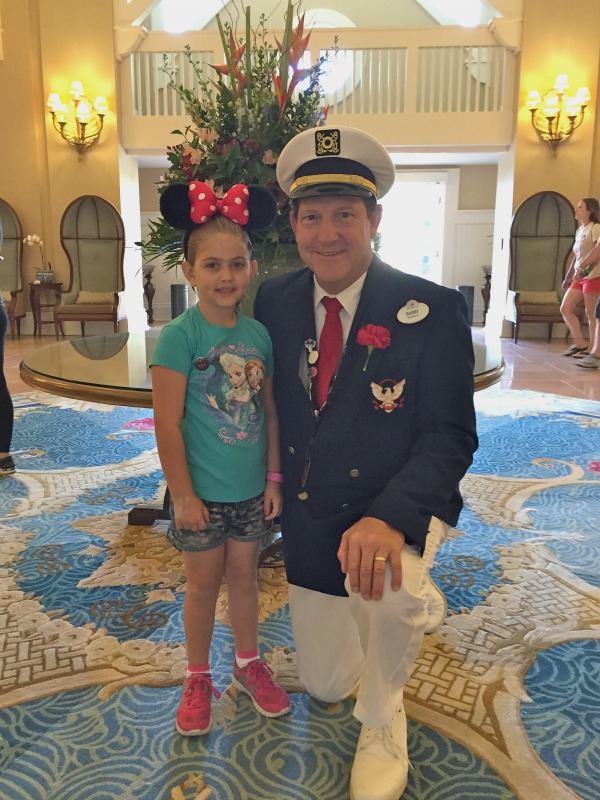 The employees, or "cast members", of Disney locations provide first-class customer service. Upon entering Disney's Beach Club Resort, we were greeted with the words "Welcome home." And after checking in, it immediately did feel like home. The concierge staff was speedy, which was appreciated after a long day of travel. And a sheet of stickers for each of my children brought a smile to their exhausted faces.
2. Disney Decor (or Lack There Of)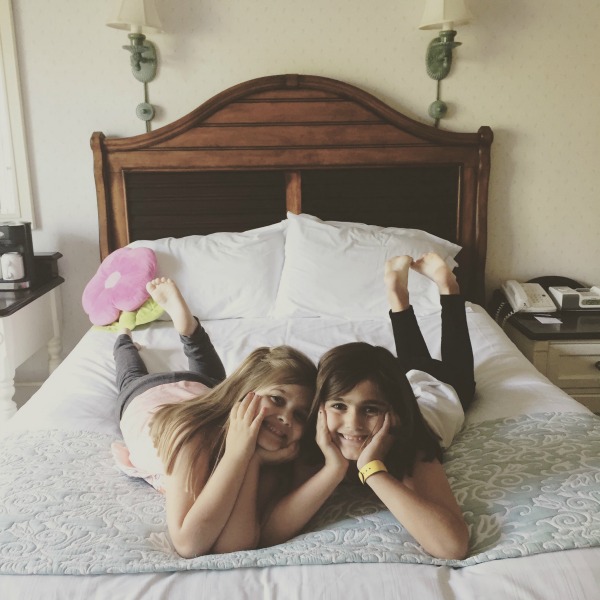 My husband informed me that there are parents that go on Disney World vacations solely for the enjoyment of their children — not their own. If this is you, rest assured. When choosing a Disney resort, you won't be overly saturated with Mickey-dom. With subtle nods to Mickey, the Disney properties offer an upscale environment that will still maintain the magic for children. Think of high-class without being goofy, kid-friendly without being stuffy.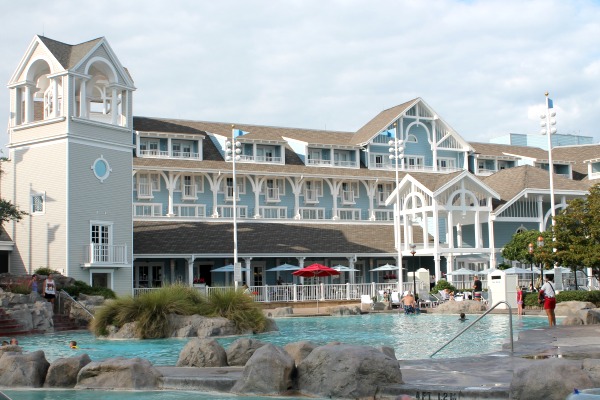 We sought out hidden Mickeys and watched our favorite cartoons in the lobby. Yet, the beauty of the hotel property made for the most magical stay.
3. Hotel Amenities
Forget the stale continental breakfast and boring pool. The Disney resorts are packed full of fun. The Beach Club has one of the neatest pools I've seen. A pirate ship water slide offers riders a long, twisting ride through waterfalls dropping you off into one of the pools. Guests can also enjoy sand-bottom pool play or relax in inner tubes along a winding river.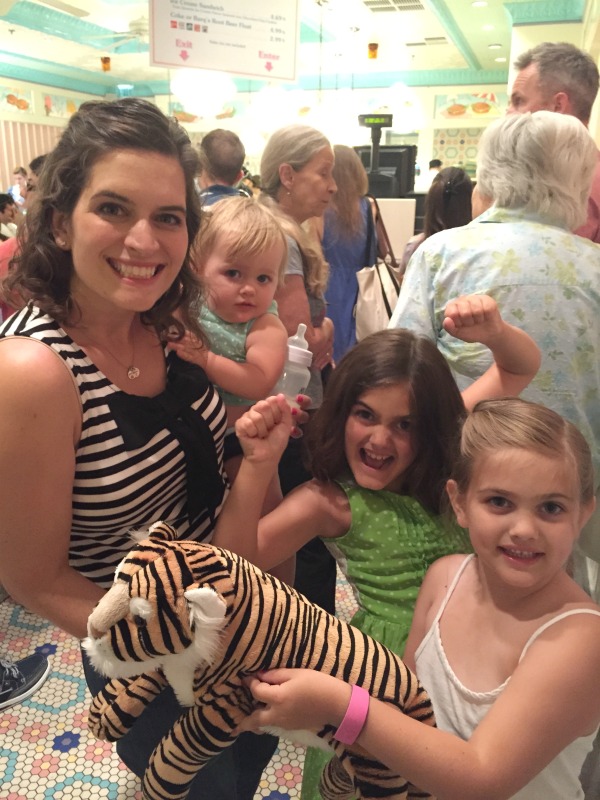 We had several dining options, but everyone's favorite was the ice cream parlor. In keeping with the Cape Cod theme of the resort, the Beaches & Cream Ice Cream Parlor transported us to the shore side boardwalks where we stuffed ourselves full of frozen yumminess, way past bedtime.
Looking back at our trip, I wished we would have scheduled an entire day to spend exclusively at the resort. Miniature golf, volleyball, and campfire activities are just some of the ways to have a little family fun during your stay at a Disney Resort property.
4. Proximity to the Parks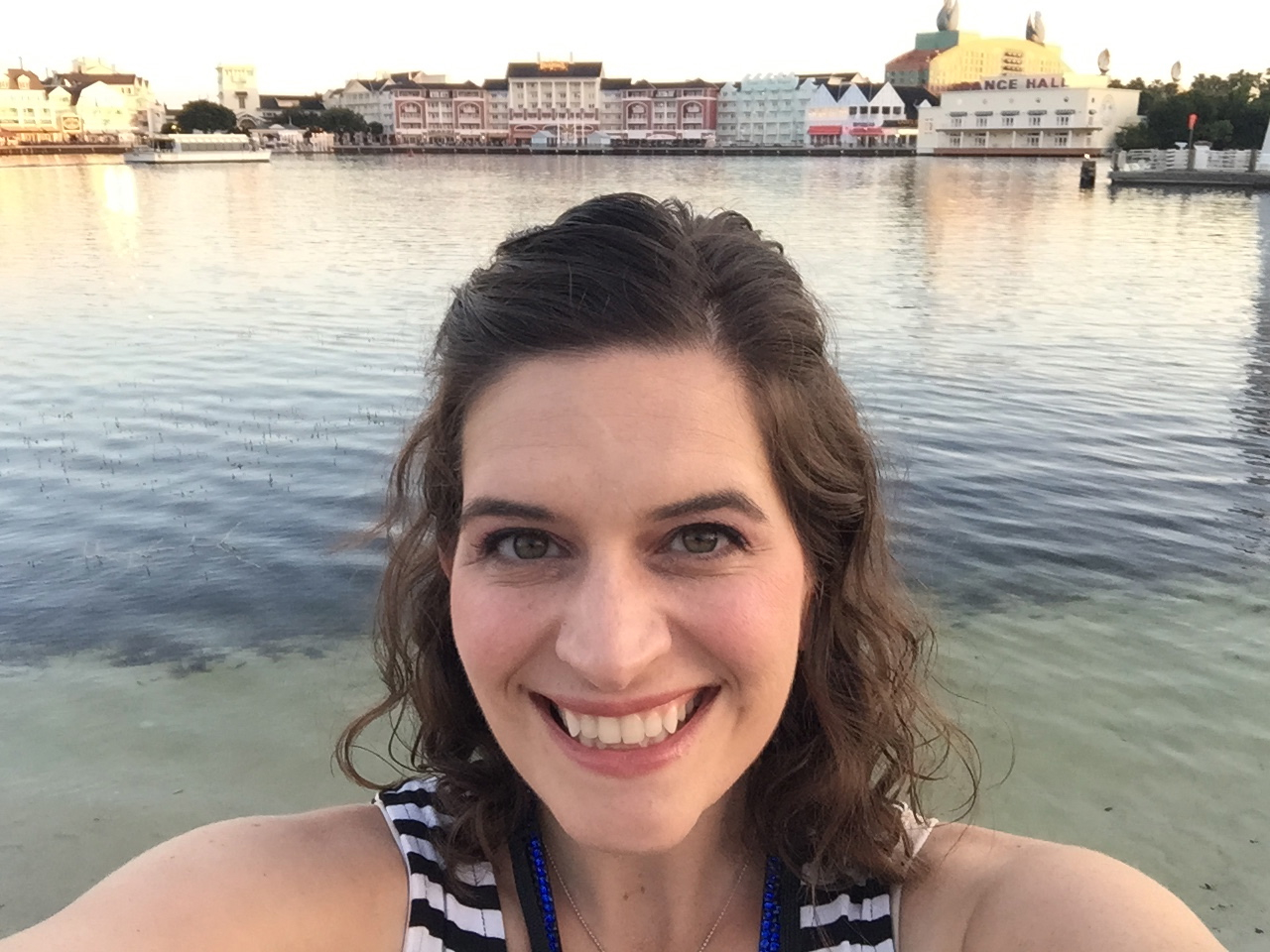 The Beach Club Resort is part of the EPCOT Resort Area, and is within a short walk to the park. Walking around the property, you can see various elements of the parks. EPCOT is off in the distance, the Boardwalk is just across the lake. For me, I loved being immersed in it all. Since the other parks are a bit further away, complimentary bus transportation is available.
5. Convenience for Travelers
I'm a habitutal overpacker. Add in a mountain of souvenirs and there's no way my suitcase is going to weigh less than 50 pounds. Thankfully, the gentlemen at bell services were able to weigh my luggage for me so that I could rearrange and avoid the ghastly $100 fine for exceeding the weight limit.
Perhaps more important for travelers are two great amenities: complimentary transportation to and from the Orlando International Airport and also resort airline check-in.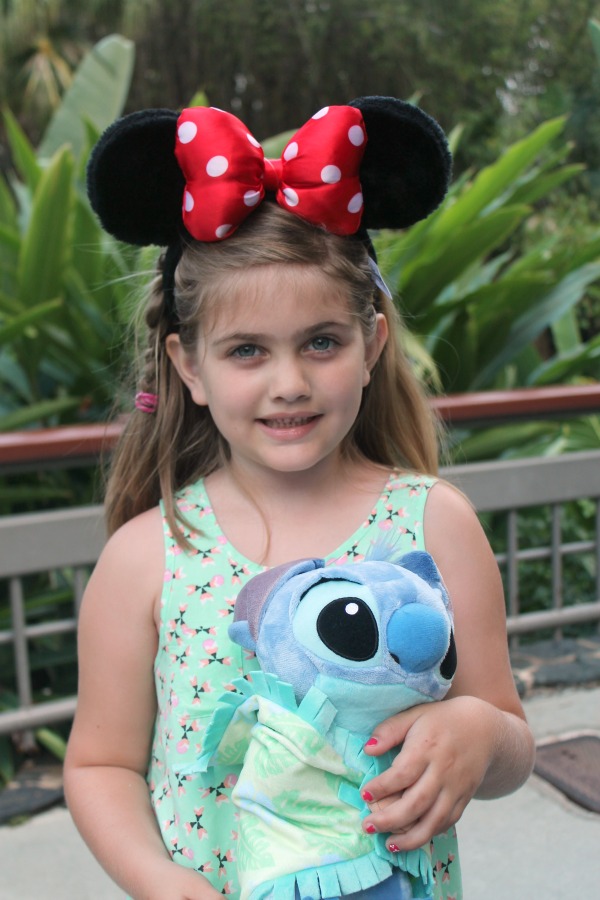 We wanted to squeeze as many minutes out of our vacation as possible, so we booked the latest flight out of Orlando possible. This let us (& Stitch) have have more time in the parks. Thankfully, all of our travel was addressed for us. Prior to check out, Mickey's Magical Express notified us of our shuttle transportation back to the airport. Bell services stored our luggage and we were checked into our flight. Having everything handled for us meant we were able to get a few extra tours through Space Mountain.
The Disney resorts range in theme and cost, but each would make a magical home for your family while visiting the parks. We adored our stay at the Beach Club Resort, but would also love to experience them all.
Which is your favorite Disney resort? I'd love to hear why in the comments section below.

Still deciding between Disneyland or Disney World?  I've got a post for that, too. Click through to read more.