This is a partnered post. As always, all thoughts and opinions are my own.
We've been seeing the trailer for Hotel Transylvania 2 and we are all so excited to see the movie. Because the kids are so excited for this movie, I decided to make a Hotel Transylvania 2 bento lunch for the boys this week. Making my kids a fun lunch is something I take pride in and it helps when I get big hugs when they get home from school.
Hotel Transylvania 2 Bento Lunch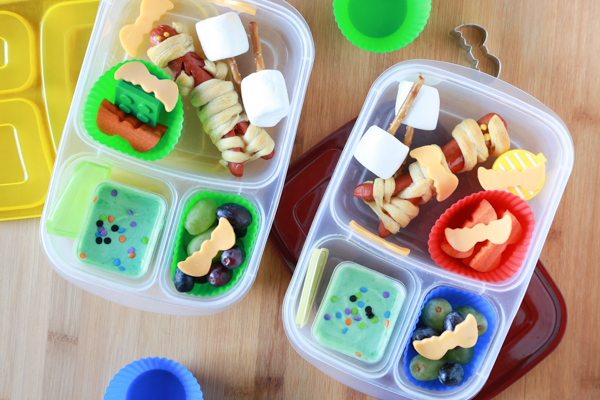 To get ideas for their Hotel Transylvania 2 bento lunch I watched the trailer a few times (or more) and noted down some things that I saw that could somehow be translated to food.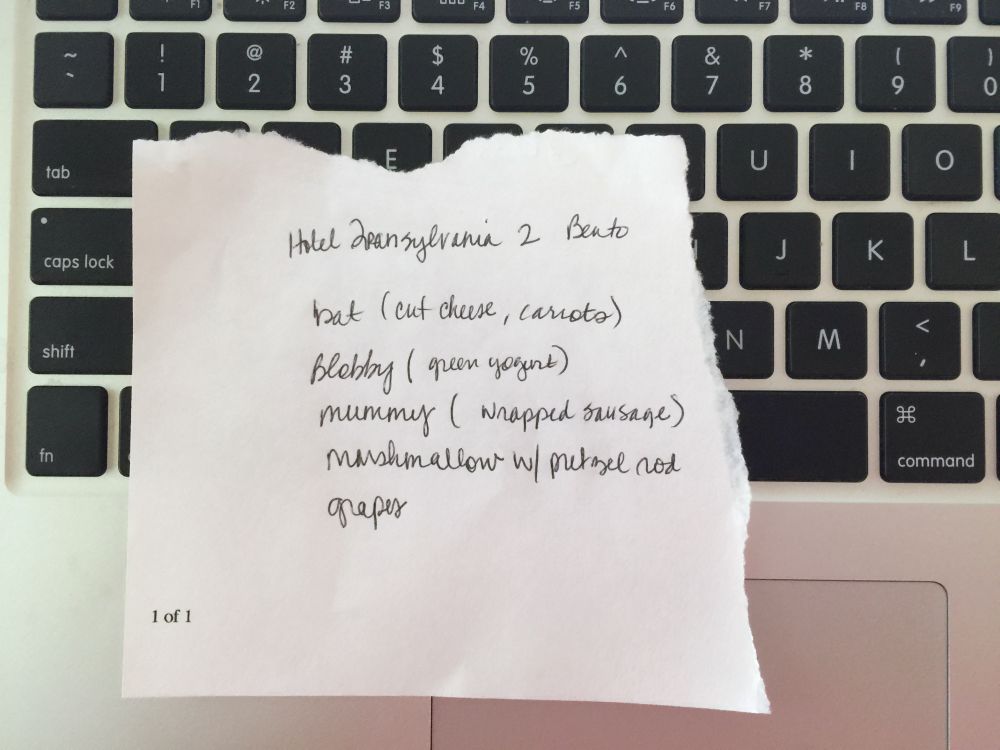 This is how I work; I write down everything on little sheets of paper. Unfortunately my office has handwritten notes everywhere. I've started hiding them from my husband so that he doesn't think I'm going crazy. But my life is so busy that I feel like if I don't write it down, it's highly likely that I will forget. It's how I cope — you get it, I'm sure.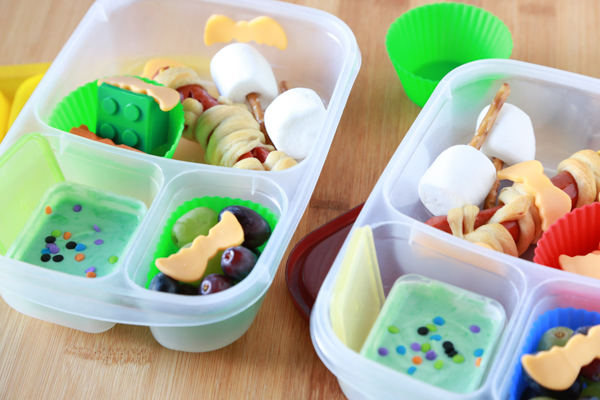 So as you can see from my notes that I just wrote down things from the trailer that I could use food to create. Since I saw a bat in the trailer and knew I had a bat cutter in my bento supplies, I decided to make little bats from cheese and carrots. And Blobby, he's green and giggly and oogly, so I tinted some greek yogurt with green sugar sprinkles. It's definitely not the healthiest option, but it worked for us. For the mummy, I used a hotdog frank, cut out some legs and arms, and wrapped them in crescent dough. I just baked them long enough in the oven until they were browned. I used marshmallows and pretzel sticks to give the illusion of roasting marshmallows, one of my boys' favorite things. I got the idea for grapes during the party scene where there were decorations of bright, colorful balloons.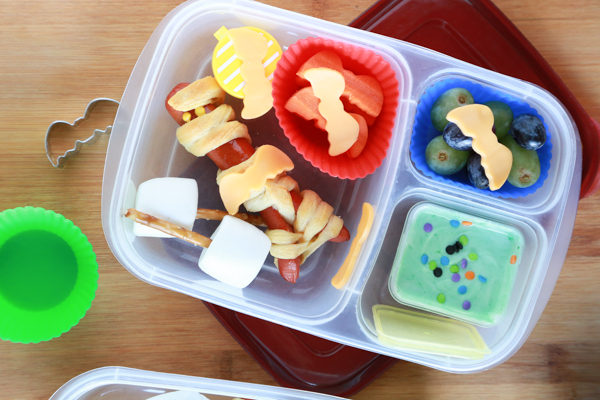 My boys were over the moon excited about their Hotel Transylvania 2 bento lunch. Thankfully we only have one more week until we can see the movie in theaters.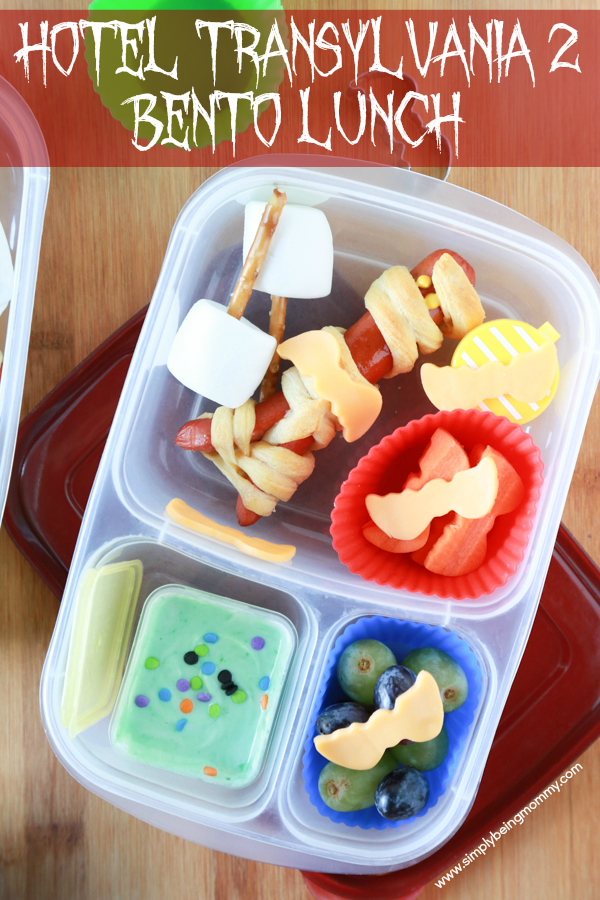 I had such a fun time making this Hotel Transylvania 2 bento lunch and I hope it's inspired you to make one too. If you're new to bento lunches, check out the bento lunch supplies I use and how I organize bento supplies.
If you haven't seen the trailer, I'm including it for you because it's too cute not to see. Those red curls, y'all. I just can't; they're too much.
Since Halloween is just around the corner, check out these 8 Movie-Villain Costume Ideas for Halloween. And just for fun for all you movie-lovin' families, here are 11 family friendly fall flicks to see this year. Which movie are you most excited to see?

You can find exclusive Hotel Transylvania 2 content on Fandango.com.