Navigating this new world of food allergies has been tough. Trying to accurately identify my toddler's allergies has been, to say the least, tiring. Inconclusive blood tests, skin tests, welt-like hives, notebooks of everything she's eaten or touched — I had no idea what I was in for when we got the diagnosis.
PCH Grill | Family and Allergy-Friendly Dining
With the fear of getting her the meal wrong, we haven't been eating out. But when it comes to family and allergy-friendly dining, there's no one I trust more than Mickey Mouse. We were invited to check out the Beach Side Bonfire, an all new nighttime buffet featuring family-friendly eats and drinks, at the PCH Grill at the Paradise Pier Hotel.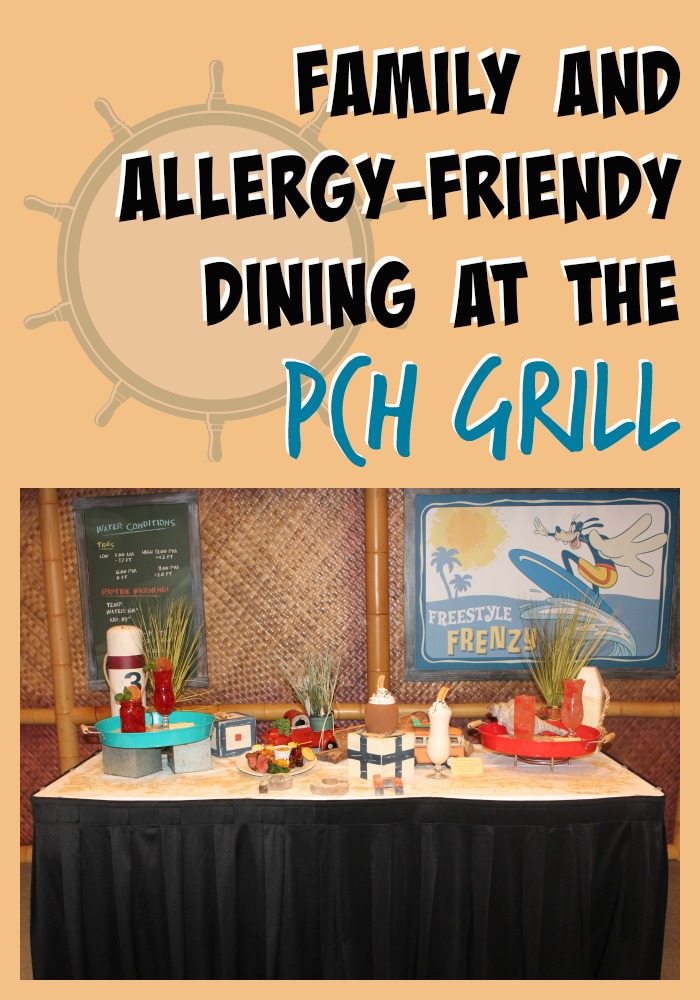 Chef Salvador Torres was kind enough to spend time introducing me to the numerous hot and cold stations. He was able to list each and every item suitable for her allergies. When dining at the PCH Grill, Chef Torres suggested guests notify the hostess of allergies at check-in. A chef will then walk the buffet with you, ensuring you make informed choices. This high-level of customer satisfaction is the Disney difference.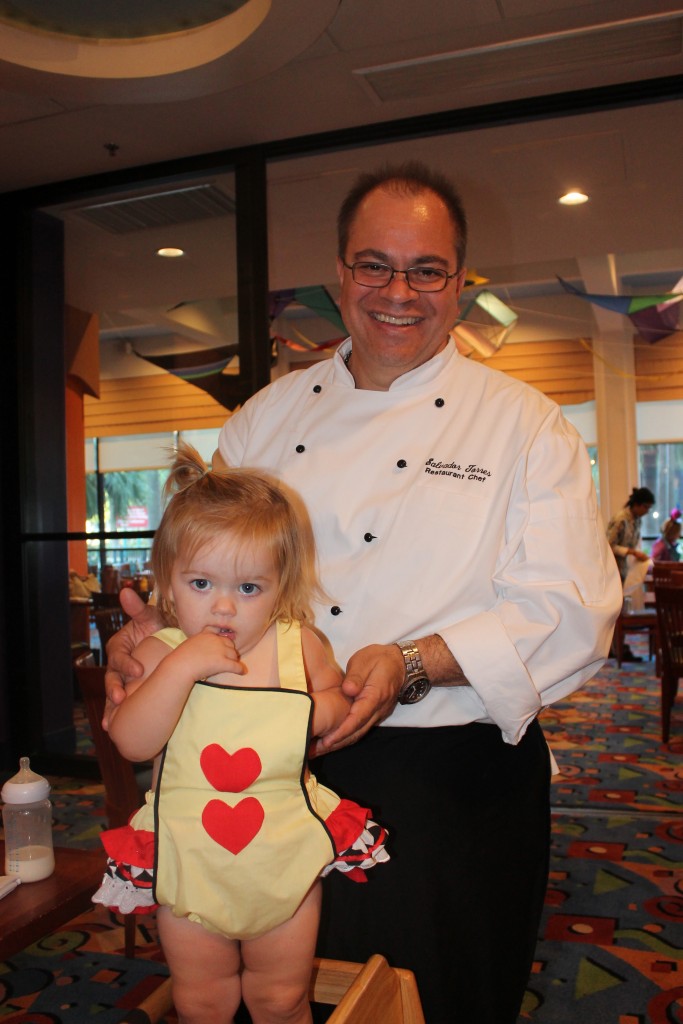 My children were thrilled to find cheeseburger sliders and mini hot dogs. My husband enjoyed the carving station with Dry Rubbed Smoked Tri Tip and Baby Back Ribs, served with your choice of Honey BBQ Sauce, Spicy BBQ Sauce, Pico De Gallo, Corn Bread Shells and Honey Butter Pearls. With something for everyone, the PCH Grill also had vegetarian options for me to enjoy. I loved the mini taco station were I picked up Zucchini Tacos with Cabbage in Mini Corn Tortillas.
Highlights of the PCH Grill Buffet:
Action Stations – Seafood Saute' Station, Carving Station, and Wood Fired Pizza Station
Buffet Stations – Mini Taco Station, Mac & Cheese Bar
Hot Stations – Everything from pork shoulder to rotating seasonal vegetables
Cold Stations – Roasted Potato Salad, deviled eggs, and build-your-own salad bar
Dessert Stations – S'mores bar, mousse cones, and berry crisps are just some of the sweet treats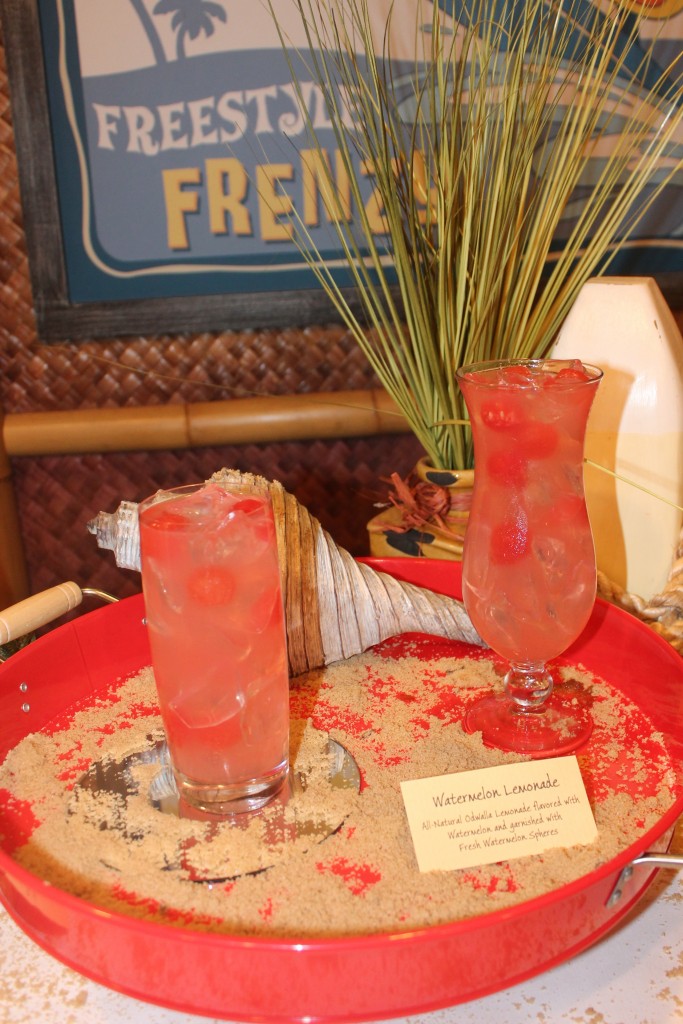 In addition to all of the yummy food, there are tons of beach-themed non-alcoholic beverages. Cool down with the Watermelon Lemonade, garnished with chunks of watermelon, or the Party Wave Lemonade, flavored with coconut and banana and garnished with dark chocolate shavings and a sugar-glazed, honey-infused banana slice.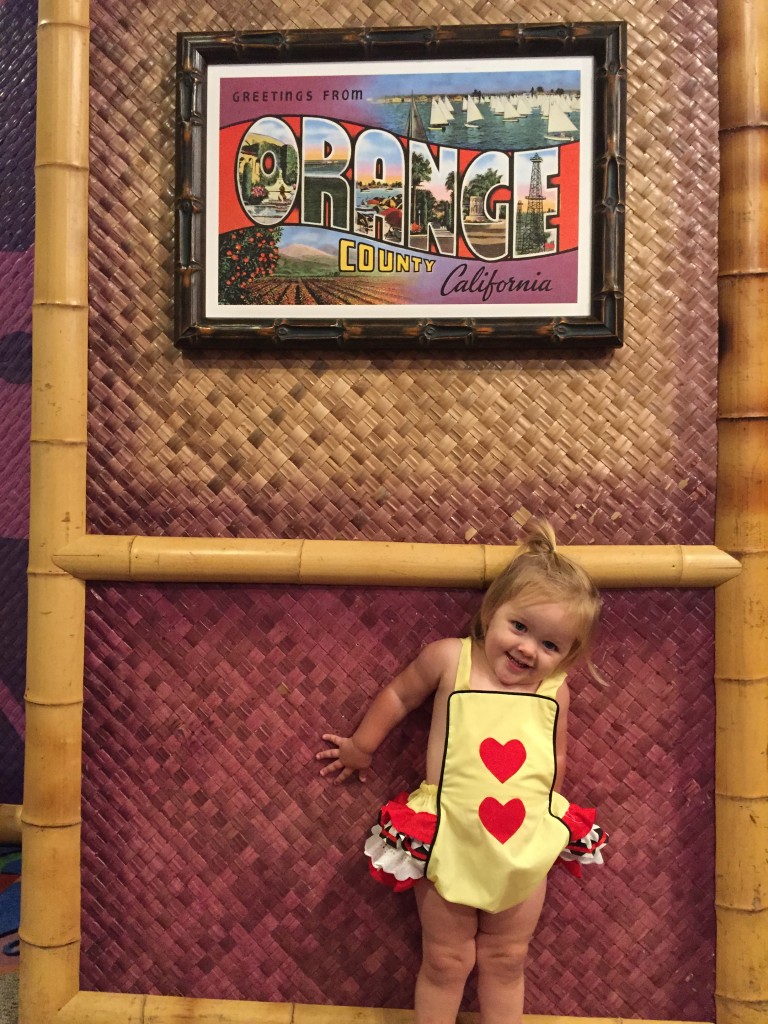 All your lil' beach boys and girls will love the laid back, beach-y atmosphere. We yelled "Surf's Up" as we fueled up for the fun at Mickey's Halloween Party during Halloween Time at the Disneyland Resort. Whether you're headed into the parks or looking for a family and allergy-friendly place to eat, the PCH Grill will be your favorite bonfire this side of the Pacific.
Have you dined at PCH Grill yet?