I'm proud to partner with CVS/pharmacy for the #FindYourHealthy campaign. I am being sponsored by CVS/pharmacy for my posts and activities, but all opinions expressed are my own, and all product claims or program details shared should be verified at CVS.com or with the appropriate manufacturers.
Over the course of the last couple of months, we've been making small changes in our everyday routine for a more enriched life. We've been drinking more water and keeping track of our intake with this printable water intake tracker, we've been finding ways to get active with our children outside, and we've been slowing things down so that we can simply enjoy the simple things in life.
I stopped one day during the hustle and bustle of running from here to there and back again and realized that our lives had become so busy and we were constantly on the go. There was no down time. We were always doing something. Some things mattered, some things didn't, but the point is, we were always busy.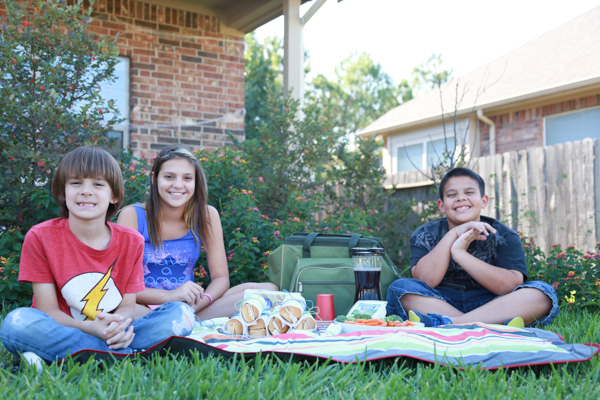 I don't want my children to look back on their childhood and think they spent most of their time in the vehicle being carted from point A to point B. I want them to look back and remember the time we spent together. Remember those impromptu park visits and those silly picnics in the front yard with all the nosy neighbors trying to secretly spy outside of their kitchen windows.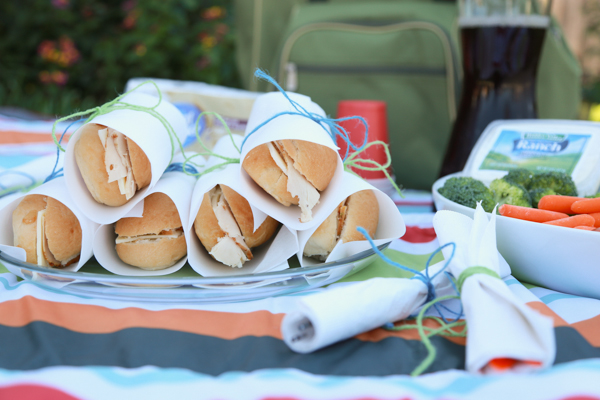 This week we forgot the kitchen table and decided to take dinner outside. The weather here in Texas is beautiful in the evenings and we are soaking it all in before it's gone. I made some quick & easy sandwiches and picked up a vegetable tray from the store. I didn't want to spend a lot of time in the kitchen, but I did want to spend a lot of time with my family.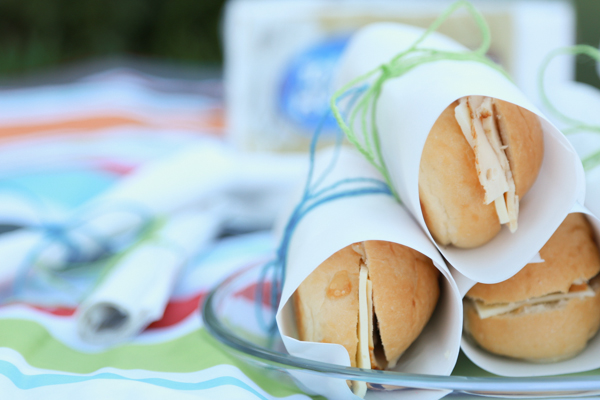 Rather than packing everything in a plastic bag, I thought it would be a fun touch to wrap the sandwiches up in  parchment paper and tie them with some colored twine I had in my prop cabinet. I also wrapped our plasticware in Total Home by CVS Premium Dinner Napkins and tied with the same colored twine for a coordinating look. It was something so quick and easy that really made a big difference on the feel of our picnic.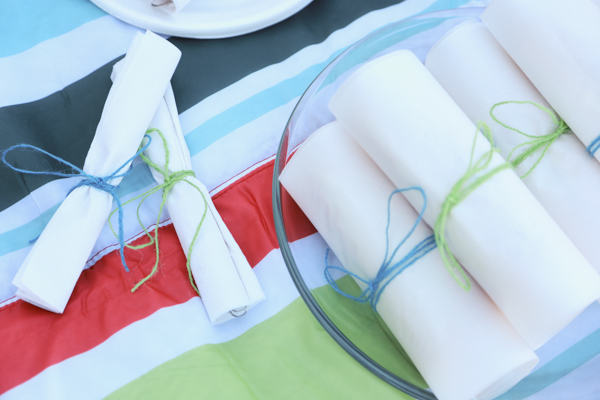 The kids absolutely loved it, y'all. And to be completely honest, so did I. It's something out of the ordinary, something different. My kids are at the age where they are going to remember things. I want them to remember the fun and quirky things that their dad and I did to ensure their childhood was the best it could be.
Life has a way of keeping us busy and preoccupied. It's up to us to set aside time to enjoy life rather than just going through the motions. What are some things you do that might be a little bit out of the ordinary to ensure you get quality time with your family?