If you've ever wondered how to make glittered ornaments, I've totally got you covered! This easy tutorial will show you how to make glittered ornaments quickly and easily!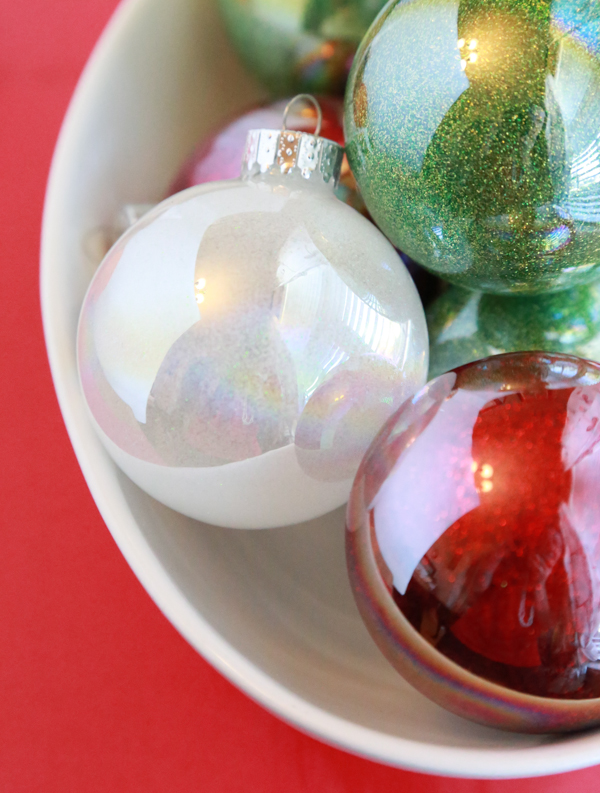 How to Make Glittered Ornaments
Supplies
clear glass ornaments
extra fine glitter (colors of your choice)
funnel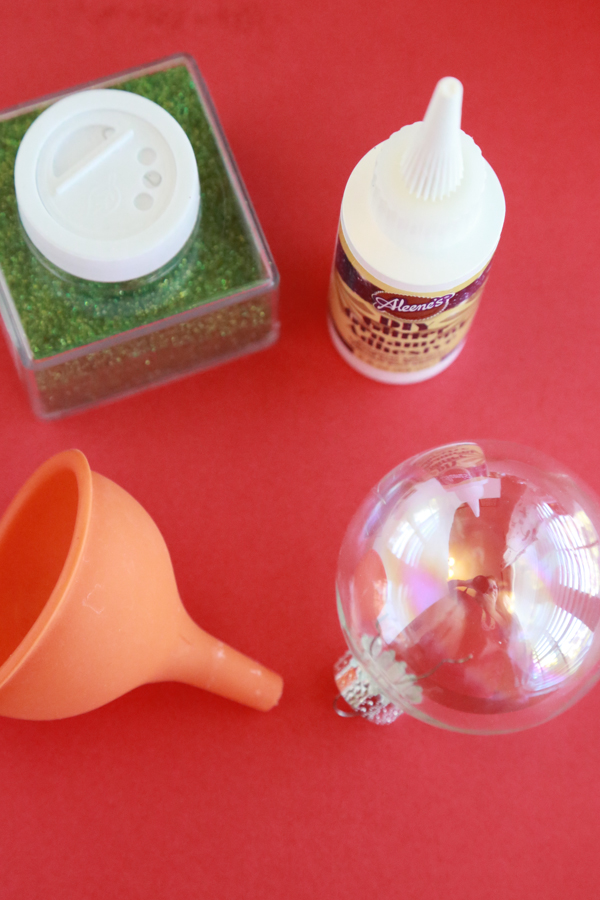 Directions
Remove ornament cap and set aside.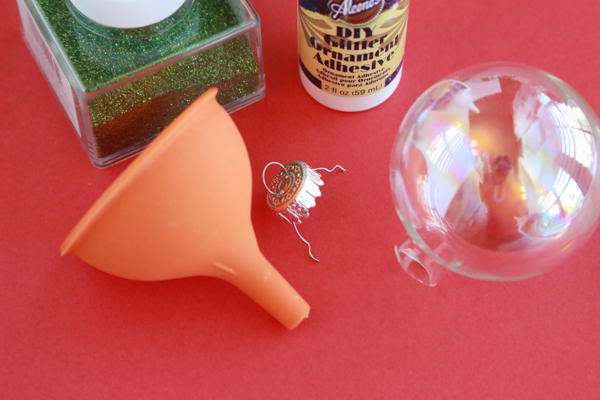 Carefully pour Aleene's DIY Glitter Ornament Adhesive into the inside of the ornament. Pour more than you think you'll need (don't worry, we won't waste!). Gently twirl the glue around the inside of the ornament to ensure that the entire interior is coated. Do not shake! You'll end up with air bubbles that you won't be able to get rid of. Once the entire inside is coated in adhesive, pour the extra adhesive back into the container! Allow to drain for 10-20 seconds to ensure that all the extra is out of the ornament. If not, you'll end up with a gooey, glitter mess inside the ornament.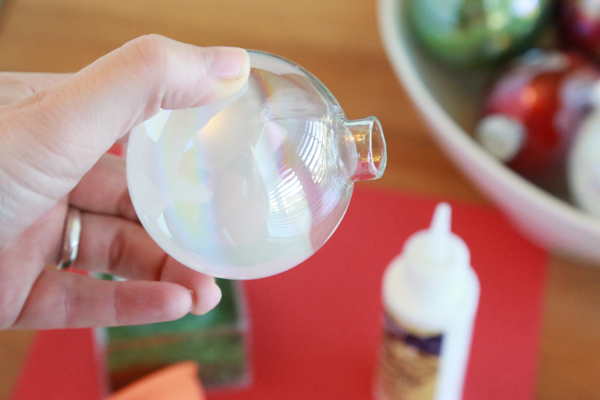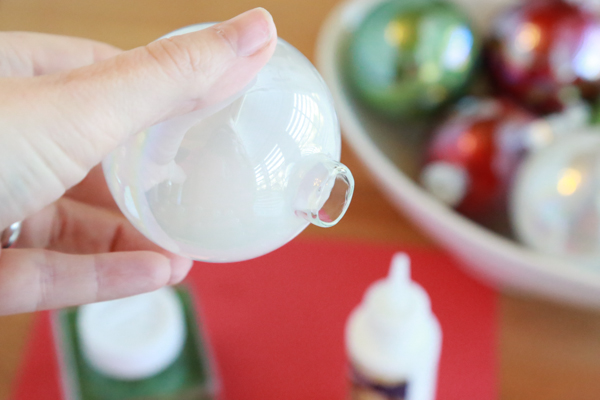 Using a funnel, carefully pour more glitter than you think you'll need into the ornament (again, we won't waste any!). Just like you did with the adhesive, gently twirl the glitter around in the ornament to coat the entire inside evenly. Again, don't shake. Just gently twirl. Once you can see that it's evenly coated, pour the extra glitter back into the container.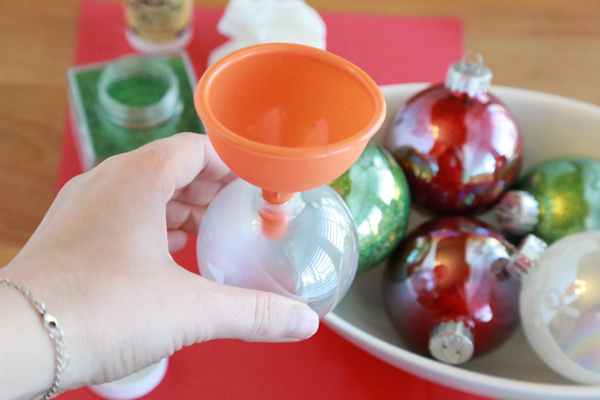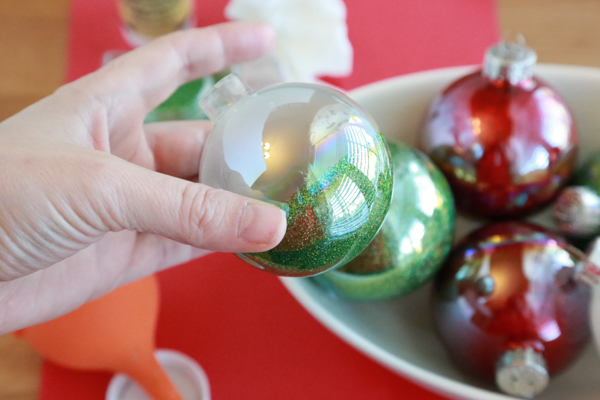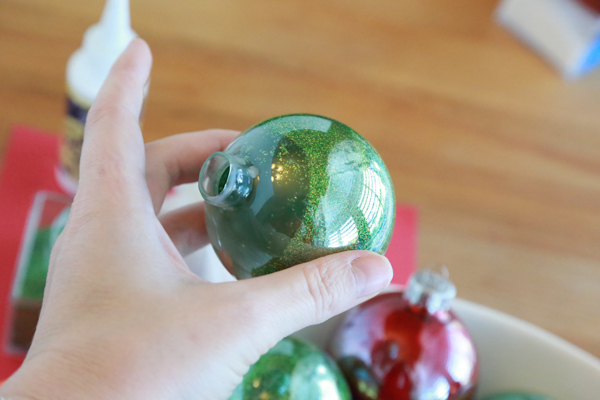 Allow to dry for a couple minutes before replacing the ornament cap!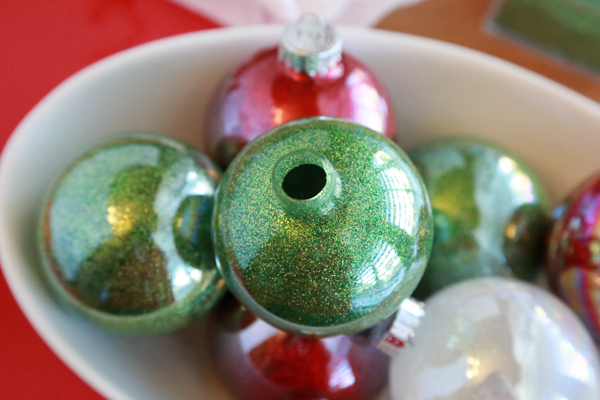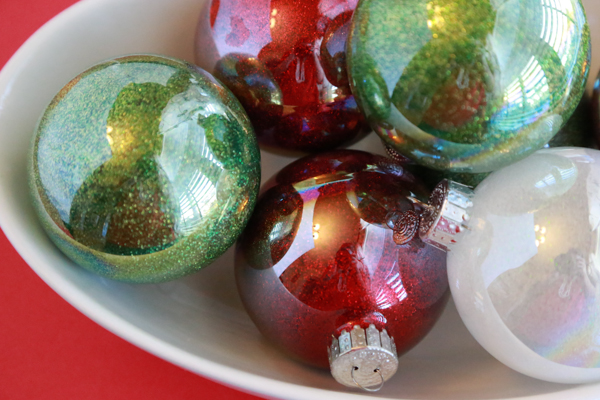 I love the way these glittered ornaments turned out! I used traditional Christmas colors, but you could use absolutely any color and they would still turn out amazing beautiful! There's just something about the sparkling shimmer that's so elegant and gorgeous!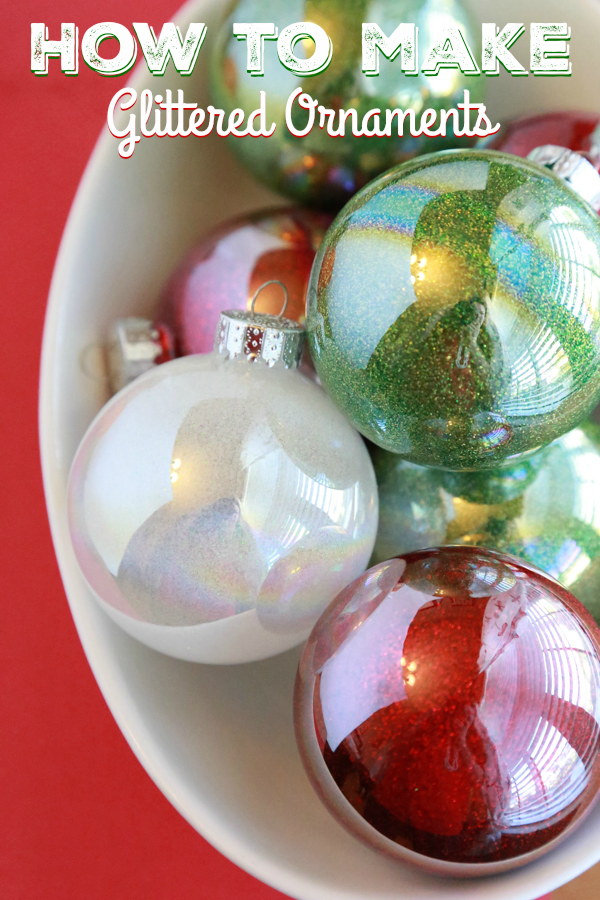 Aren't they just gorgeous, y'all? I absolutely love them!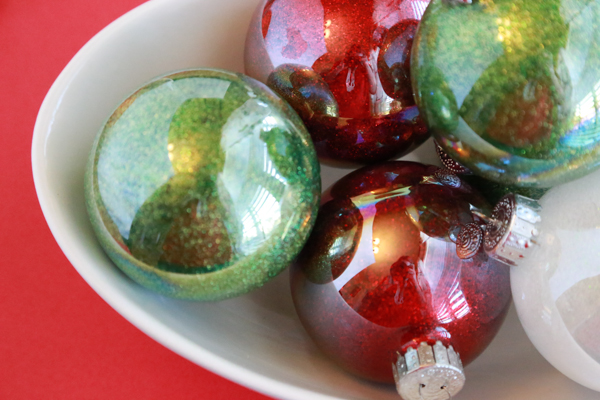 You could use these for decorating or as gifts! I'm thinking about adding some to teacher's gifts this year. They would also make great gifts for grandparents, too. The kiddos could write a message with a paint marker for a one-of-a-king gift. It might also make for a great tradition, too.  Write the year and a special message, and gift them. How fun is that?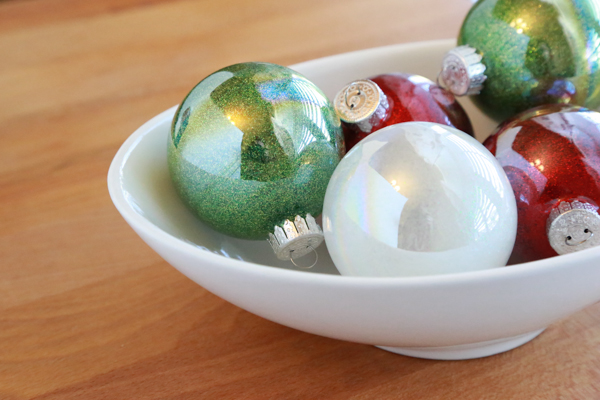 What do you have in mind for your glittered ornaments?
Want more DIY ornament ideas? Check out these DIY Swirl Christmas Ornaments!
How to Make Glittered Ornaments Video Tutorial