Ever wanted to learn how to make your own bath bombs? Learn how to make lavender bath bombs with these simple ingredients.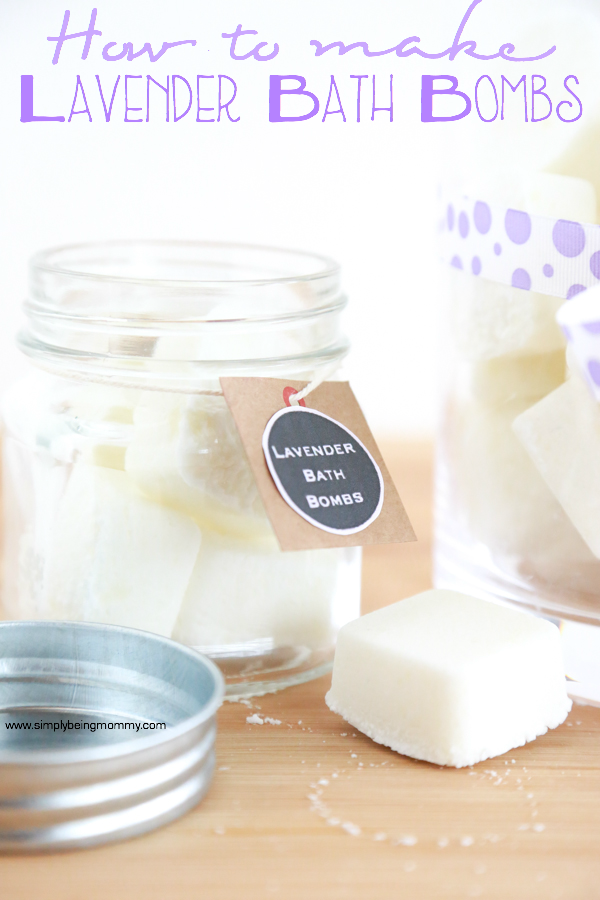 When I decide to try something new, I usually immerse myself into learning and experiencing everything I can. And that's how it is since I've jumped on board with essential oils. I want to know everything I can about every single oil so that I can use them to their full potential. I obviously don't think I'll ever know it all, but I'm willing to try.
Unfortunately my daughter was blessed with my sensitive skin. That means, traditional, store-bought bubbles are out of the question for her. Since she doesn't get to experience those kind of bubble baths, I wanted to give her something she could enjoy.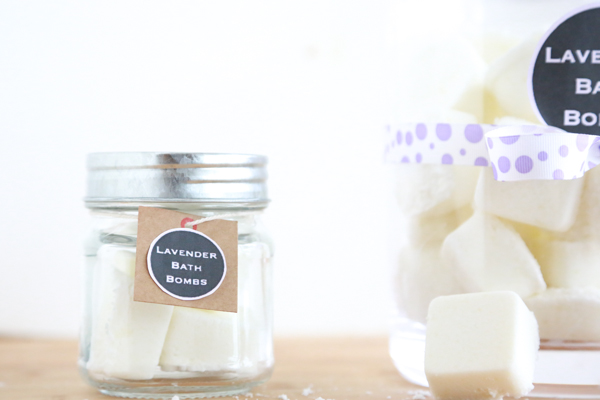 Making bath bombs is really simple and requires ingredients you might already have in the pantry. The only ingredient I had to pick up from a local health food store was citric acid, but you can probably find it in the canning section of your local supermarket. You can also get it from Amazon if you can't find it in your market.
When I found out today was National Bubble Day, I just had to share this tutorial for how to make lavender bath bombs. Sure, it's not those kind of bubbles, but it's bubbles nonetheless. And if you have sensitive skin like we do, it's a great, relaxing alternative.
How to Make Lavender Bath Bombs
How to Make Lavender Bath Bombs
Ingredients
1 (8 oz.) box baking soda
1 cup cornstarch
1/4 cup olive oil or jojoba oil
Tools Needed:
mixing bowl
silicone mold
Instructions
In a large bowl, mix all dry ingredients. In a small bowl, mix all wet ingredients until combined. Slowly incorporate wet ingredients into dry ingredients until you can mold it in your hands. If the mixture is too dry, add a little more oil.
Fill silicone molds with the mixture and press down firmly. Continue until you run out of mixture.
Leave out to dry for 12-24 hours, or until they are completely dry.


Super simple, right? Just mix dry ingredients and wet ingredients in separate bowls.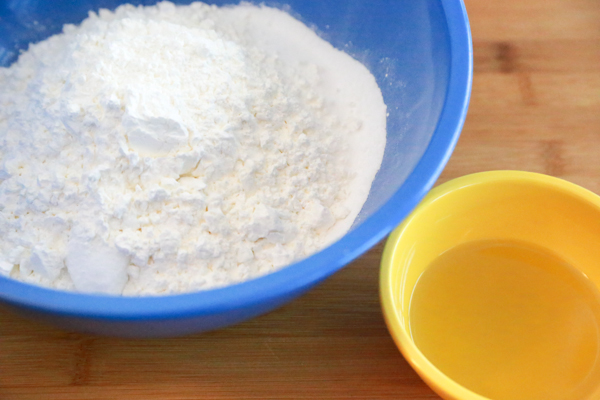 Combine the wet and dry ingredients.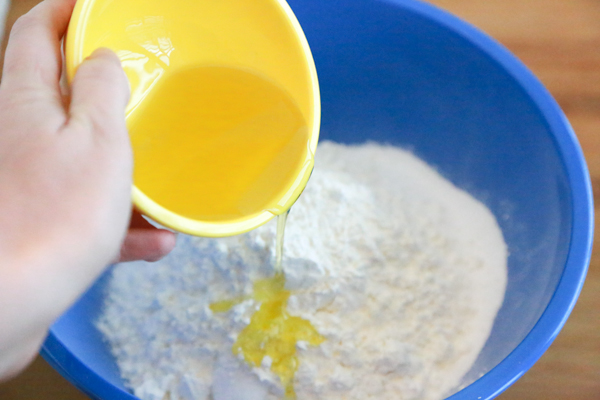 And then mix it all together until it forms a mixture that can be molded in your hand.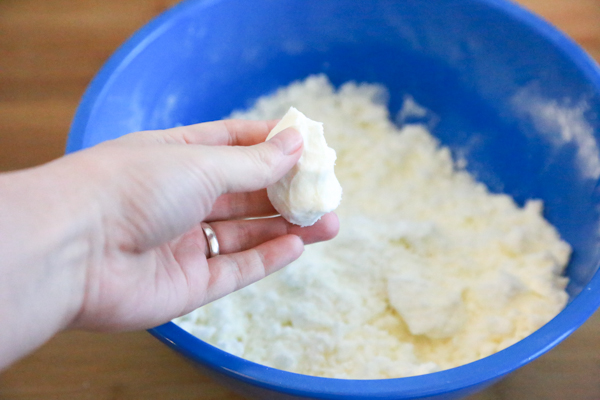 Firmly place mixture into silicone molds and allow to dry for 12-24 hours.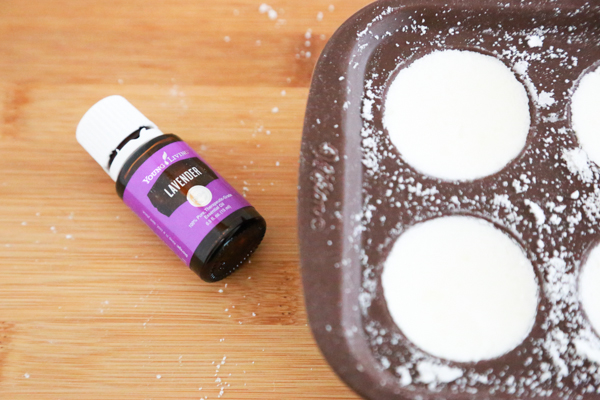 With the ingredients used above I was able to make 28 Lavender Bath Bombs. I used a Wilton 24-Cavity Silicone Brownie Squares Baking Mold and a Wilton Silicone Round Brownie Pop Mold. You can use any silicone molds you have on hand if you don't happen to have these two.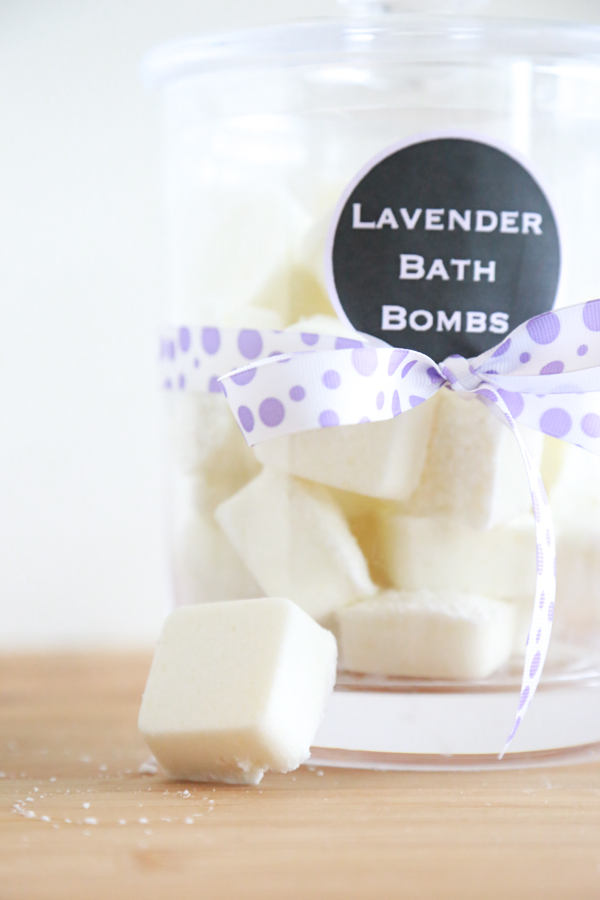 How you store them is up to you, but I used whatever I had laying around the house. You could also gift these by putting several in a small glass jar. Depending on the time of year, you can usually find some cute jars in the Dollar Spot at Target. I never walk into Target without browsing there first.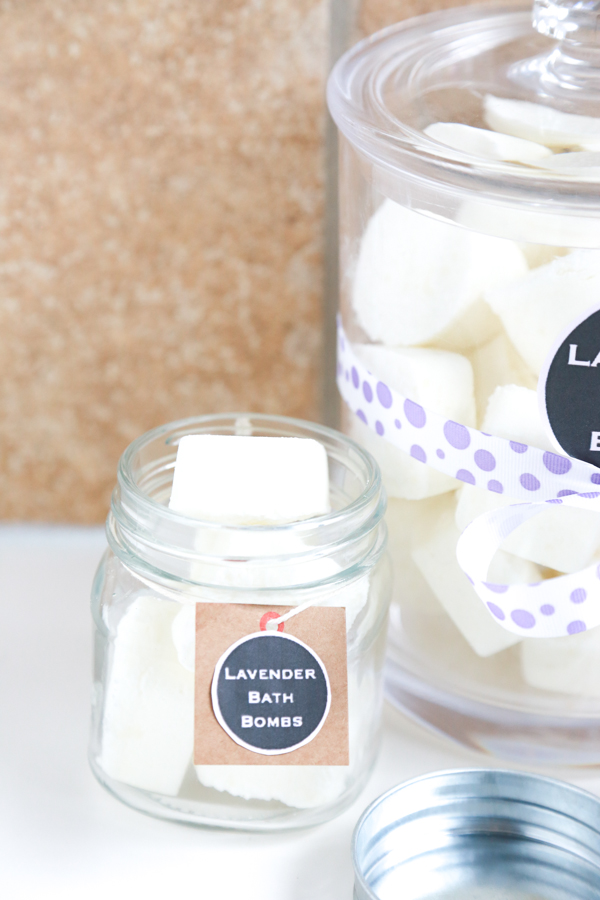 So no more wondering how to make lavender bath bombs, y'all! Simple and straight to the point!
It's always important to remember that when you're using essential oils, that you use a brand that stands behind its product. This is stuff you're using on your children, on your skin and sometimes even taking internally. Make sure the oils you are using are 100% real essential oils and not some synthetic concoction that has no benefits. I chose Young Living, but do your research and do what's best for you. If you would like to know more about Young Living, feel free to comment below, send me an email, or reach out on Facebook or Twitter.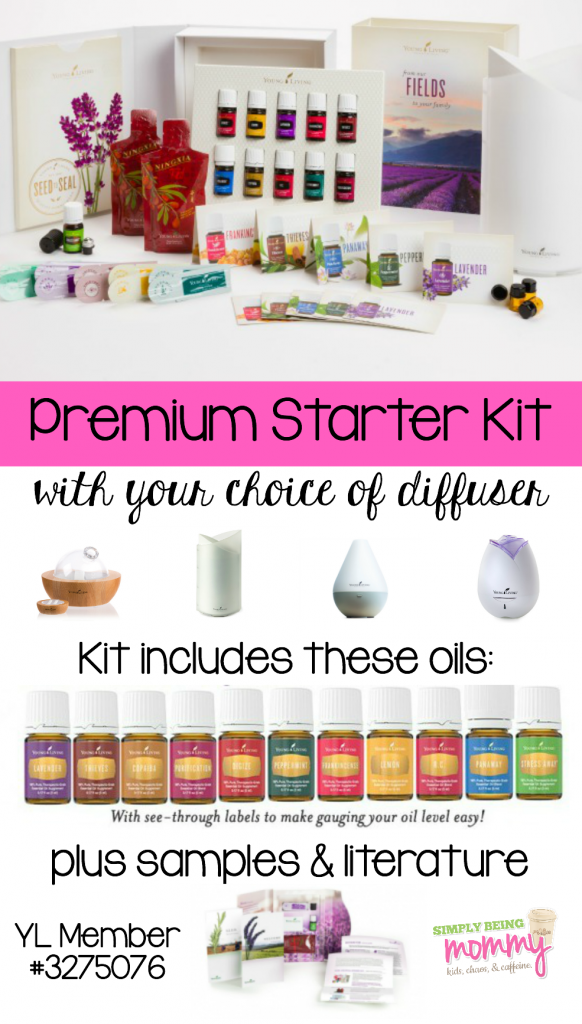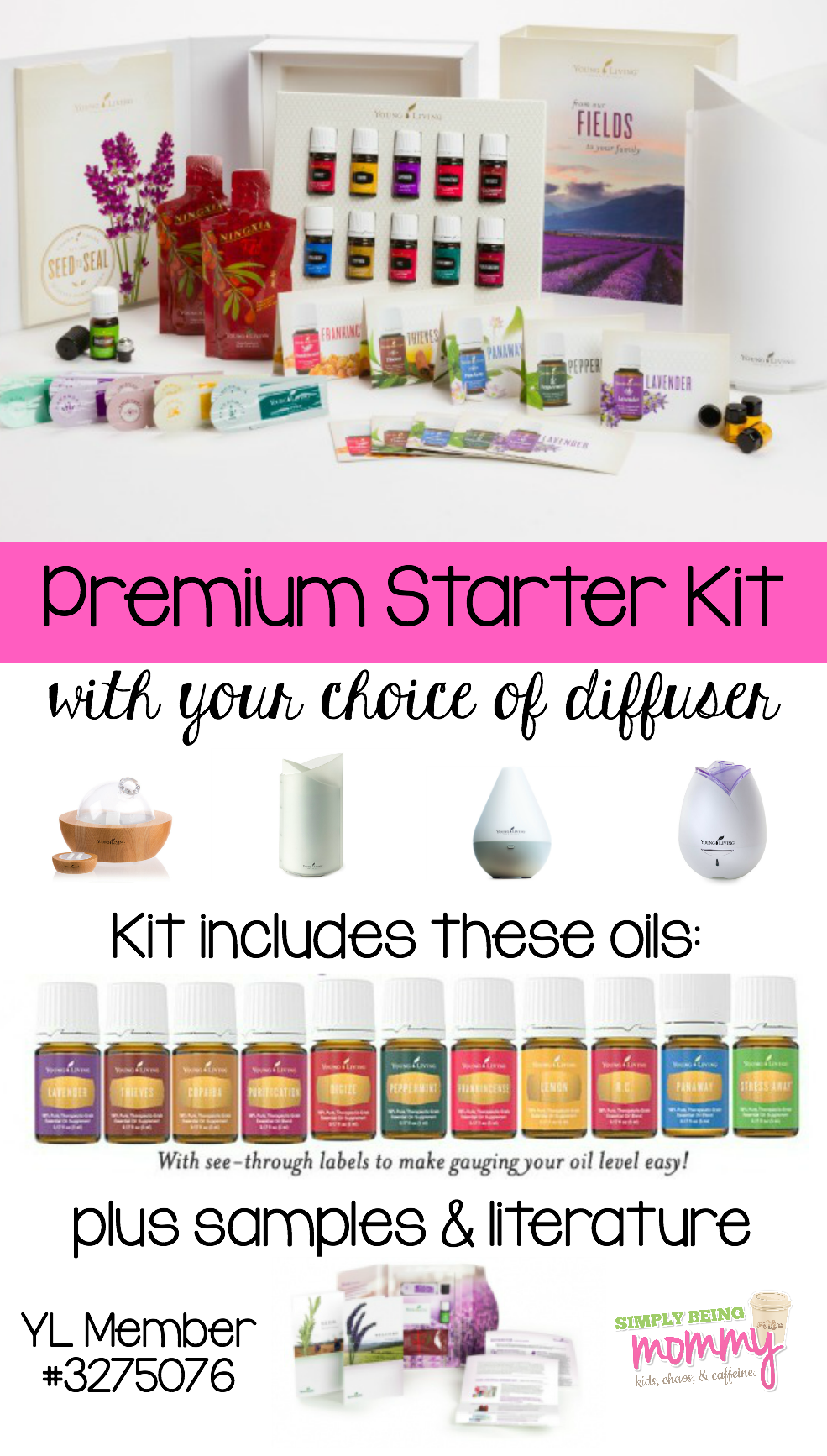 Here are a couple more fun DIY's using essential oils:
Here's to many relaxing baths in our future!