Want to do something a little out of the ordinary this Valentine's Day? Here are my tips for planning an at-home Valentine's Day date with your spouse.
Whether you want to stay at home because of budgeting issues, or you just can't handle the thick crowds and long waits at every restaurant in a 50-mile radius, I think you'll be amazed at how amazing an at-home Valentine's Day date can actually be. From camping to movie nights, gourmet dinners to downhome fare, this cache of Valentine's Day ideas is sure to appeal to you both.
Planning an At-Home Valentine's Day Date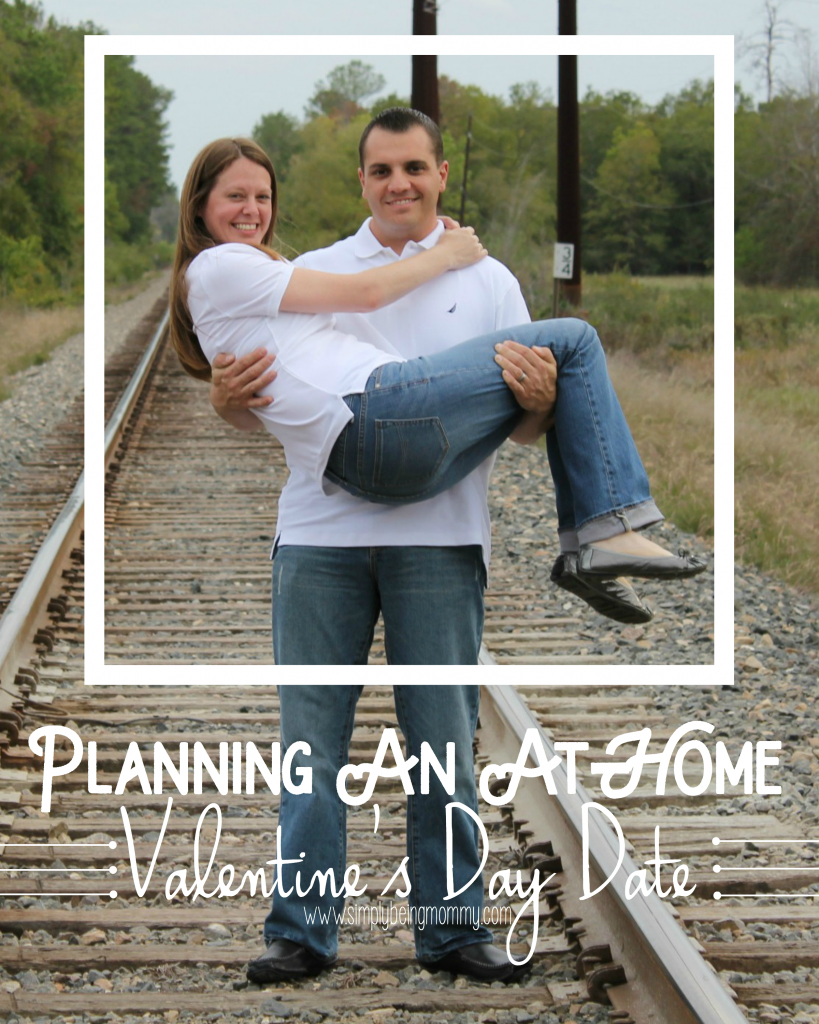 Hire a Babysitter
Before we get into any of these awesome date ideas, the caveat is making sure the kids are taken care of. Valentine's Day should be about reconnecting with each other, so if possible, try to find a trusted sitter that can watch the kids that evening, or enlist the help of doting grandparents to ensure your at-home Valentine's Day date is as romantic as possible without any interruptions.
Pull Out All The Stops
Just because you're staying inside for the night doesn't mean you shouldn't treat it as a special occasion. Dress to the nines in something that makes you feel confident and beautiful, decorate the living room with flower petals or Valentine's Day roses, and do your makeup in the way you know he likes. Up your romance ante by lighting candles around the room, dim the overhead lights, and make sure the bedroom is spic and span—new sheets can make the room feel new and improve the mood.
Backyard Camping
If you live in an area that's warmed up by February (yes, it is possible to all you cold state nonbelievers out there) consider a romantic night under the stars in your own backyard. Set up the tent, blow up some air mattresses, and drag those sleeping bags out of the closet. If it is too cold or you're just not a fan of sleeping while exposed to the elements, you can "camp out" in your living room. Pull your couches to the side, blow up that air mattress, and leave all technology powered off—light candles for ambiance and a more realistic outdoor feel. Set up a stargazing projector to make your ceiling and walls light up with the night sky and roast marshmallows in your fireplace.
Film Night
Rent a projector and turn a blank wall into a big-screen television on which you can watch your favorite romantic movies. Maybe you're Netflix addicts (like we are); start a new show you've been saving and for once don't feel guilty when you reach the sixth episode on the first day. Binge watching on date night is totally okay! Make sure your living room or bedroom is movie theater-worthy and stock it with popcorn, candy, and drinks of your choice. What's a blockbuster without some delicious snacks to munch on?
Your Very Own Massage Parlor
Transform your home into a massage parlor for the evening and act as each other's masseuses. Lay some crisp sheets out on the ground, lather each other up with some sweet-scented massage oil, and rid each other of the stresses that everyday life can bring. Play some soft music in the background (perhaps a playlist specifically curated for the evening?) and bask in each other's company.
Grab Your Nerf Gun
Give a nod to your inner child and plan a nerf gun battle in your home. Wait until the sun goes down and then the game is on. Earlier in the day, each of you gets to hide four or five nerf guns in various parts of your house—and no peaking! You'll be giddy running around trying to nail each other with the soft foam darts, and the adrenaline rush is sure to make you feel 20 years younger.
Play Truth or Dare
While you might think you know your guy like the back of your hand, there are probably some questions that you'd never guess the answer to. Play a few rounds of truth or dare with some previously selected questions and dares. Each of you should write five of each, and then fold them and place them into a hat. For each one you pull out, you must fulfill the dare or answer the question. This is a fun way to learn surprising new things about your partner, and the dares are bound to have you both roaring in laughter.
Planning an at-home Valentine's Day date for you and your spouse can really be a lot of fun. It's a night all about you and your spouse. Make it as special and romantic as you can.
Do you have any other ideas for planning an at-home Valentine's Day date?