This is a partnered post. All thoughts and opinions are my own.
With Valentine's Day right around the corner, I'm putting the final touches on our at-home Valentine's Day date. I've booked the babysitter, I've cleared our schedules, and now I just wait and countdown the days.
Since we aren't going out and celebrating at home this year, I'm looking for ways to lessen the load so to speak. I don't want to spend the whole night in the kitchen, so I'm implementing help from nearby establishments to make it easy!
Teddy Bear Cake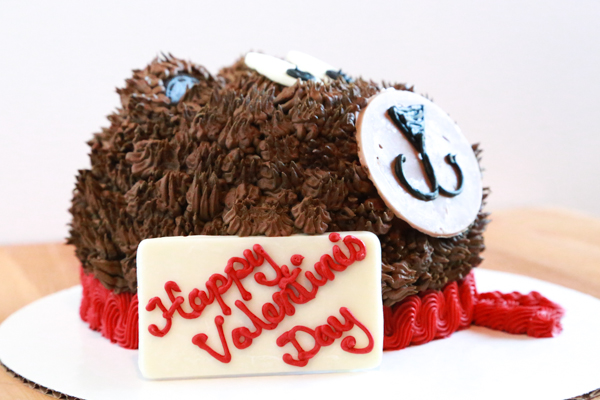 I found these Baskin-Robbins Teddy Bear Cakes and I just had to have one. How stinkin' cute are they? And it's the best of both worlds. You have your cake and you have your ice cream. Who says you can't have your cake and eat it to?
The new Teddy Bear Cake from Baskin-Robbins features a chocolate icing coat, OREO cookie ears, and is accessorized with a romantic red scarf and personalized, edible message plaque. Consumers can customize their cakes with any of the Baskin-Robbins ice cream flavors, including this month's flavor of the month, Chocolate Hazelnut.
The new Teddy Bear Cake is a perfect way for ice cream lovers and cake lovers alike to express their love to that special someone with their favorite ice cream and cake combination.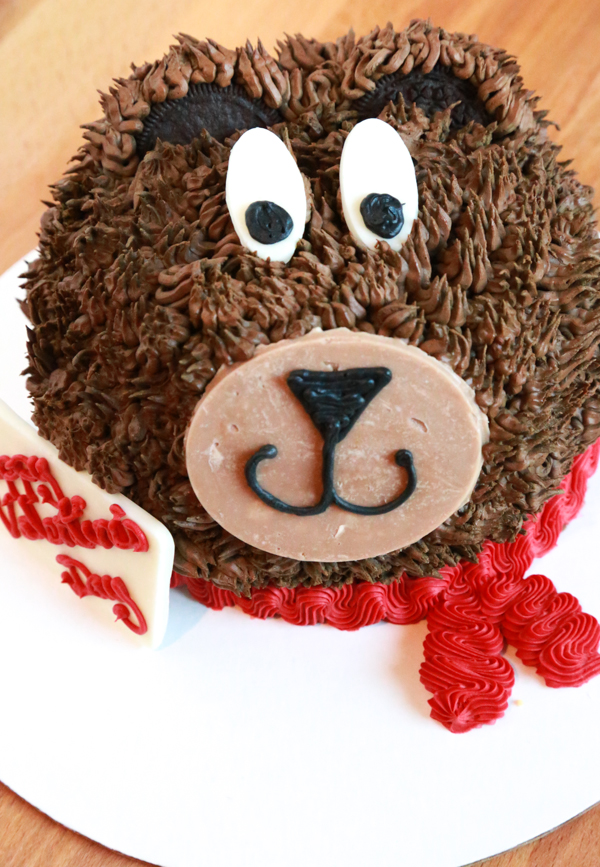 When ordering a Teddy Bear Cake, you can personalize it in many ways. From cake flavor, to ice cream flavor, icing color and a special message, you can customize a Teddy Bear Cake for any occasion.
The Baskin-Robbins Teddy Bear Cake is a dome-shaped cake that feeds 6-8, according to the website. However, I was able to comfortably feed 10.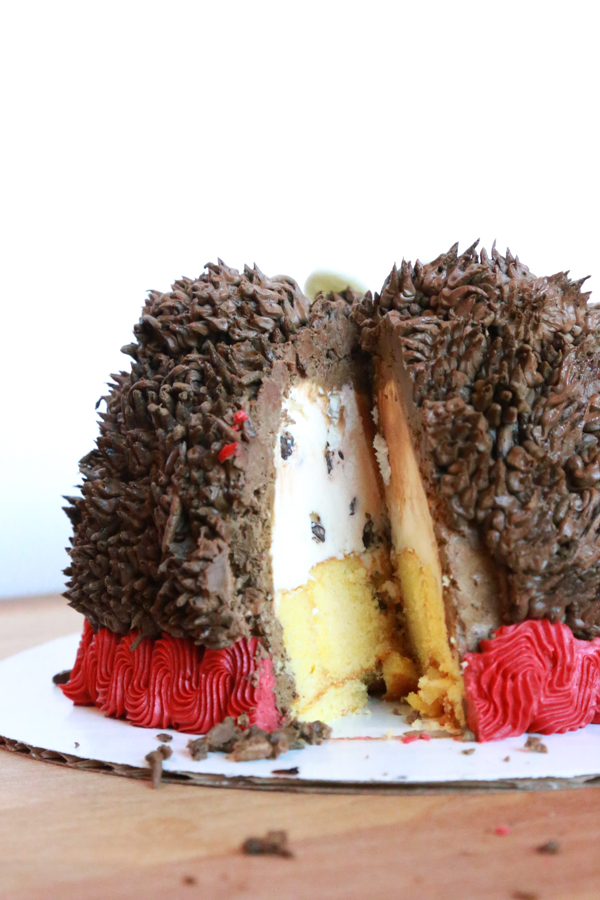 The Teddy Bear Cake has a base layer of cake, in your choice of either vanilla or chocolate. The middle layer is your choice of one of Baskin-Robbins many ice cream flavors. The top layer is a generous amount of icing, two OREO cookies, two edible candy eyes, and an edible candy nose.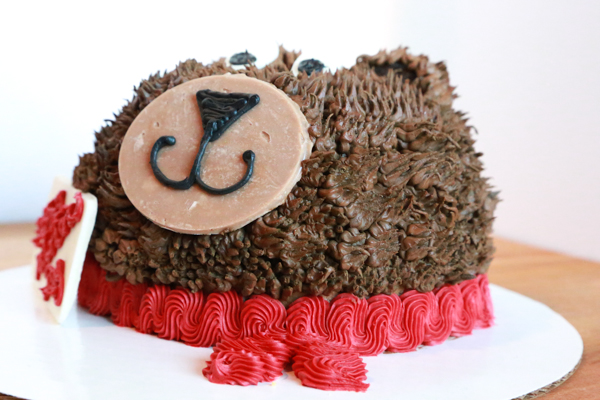 And for those of us who like simple and streamlined, the ordering process is extremely easy. You can browse Baskin-Robbins' gallery of creative ice cream cakes, or you can create your own customizable cake. You can also choose to add extras, including birthday candles, to make a celebration even more special. Online cake orders will be available for pick-up on a date selected by the consumer, with cakes available as soon as 24 hours after the order is placed.
If you like the best of both worlds, I think the Teddy Bear Cake will be perfect for your upcoming celebrations!
Which do you prefer, cake, ice cream, or both?