Have you ever had Leprechaun Candy Bark? It's super easy to make and only requires just a little bit of your time.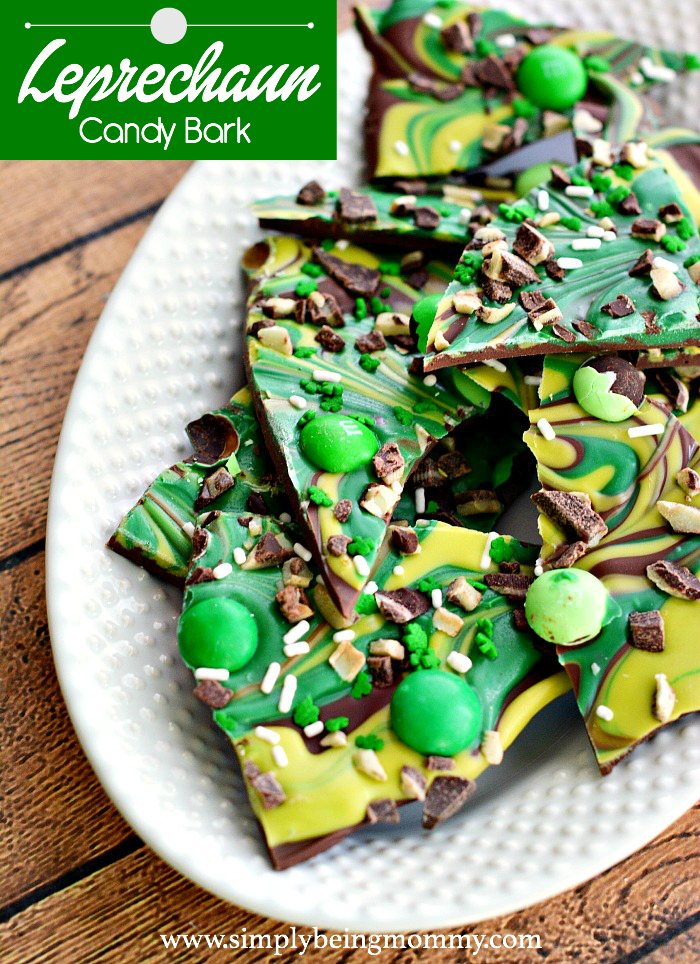 To be completely honest here, I have no idea what St. Patrick's Day is celebrated for, but I do know that I love all the green, gold, and rainbow treats that fill my Pinterest feed. And since y'all know I'm all about easy recipes, you can bet this Leprechaun Candy Bark is super easy!

Milk Chocolate ChipsGet it now!
Green Candy MeltsGet it now!
Vibrant Green Candy MeltsGet it now!
Andes Mint Baking ChipsGet it now!
M&M'S Mint CandyGet it now!
Confetti ShamrocksGet it now!
Leprechaun Candy Bark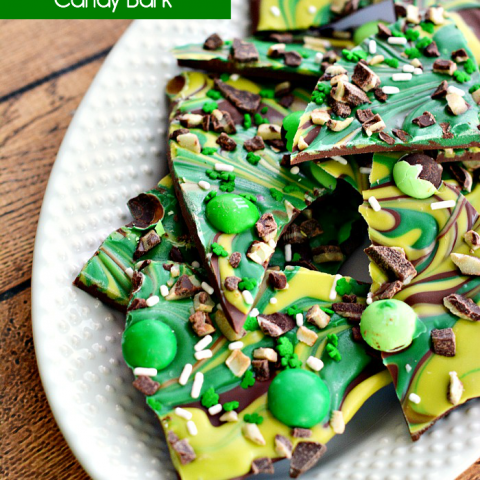 Leprechaun Candy Bark
Ingredients
1 cup Wilton bright green candy melts
Instructions
Line a baking sheet with wax paper or a Silpat non-stick mat.
In microwave safe bowls, melt the chocolate and candy melts at the same time in separate bowls for 30 seconds in the microwave. Stir and repeat until all three are melted.
Quickly spread the chocolate over the surface of the wax paper (or Silpat mat) with a spatula in a thin, even layer.
Drizzle each of the green candy colors over the chocolate.
Use a fork or toothpick to swirl the colors in circular patterns.
Top with mint chips, M&Ms, candy decorations and refrigerate for at least 2 hours.
Break the candy into pieces and serve!
Seriously, it doesn't get much easier than this. This Leprechaun Candy Bark is a tasty and colorful treat for St. Patrick's Day.
I just love it. So simple that even the kids can help. Make some for the neighbors, make some for your friends, make some for your child's teacher. Such a tasty treat and perfect for sharing.
Don't forget to save this Leprechaun Candy Bark on your candy or St. Patrick's Day Pinterest boards. Also, if you're not following me, you'll want to follow me because I'm pinning all kinds of yummy treats.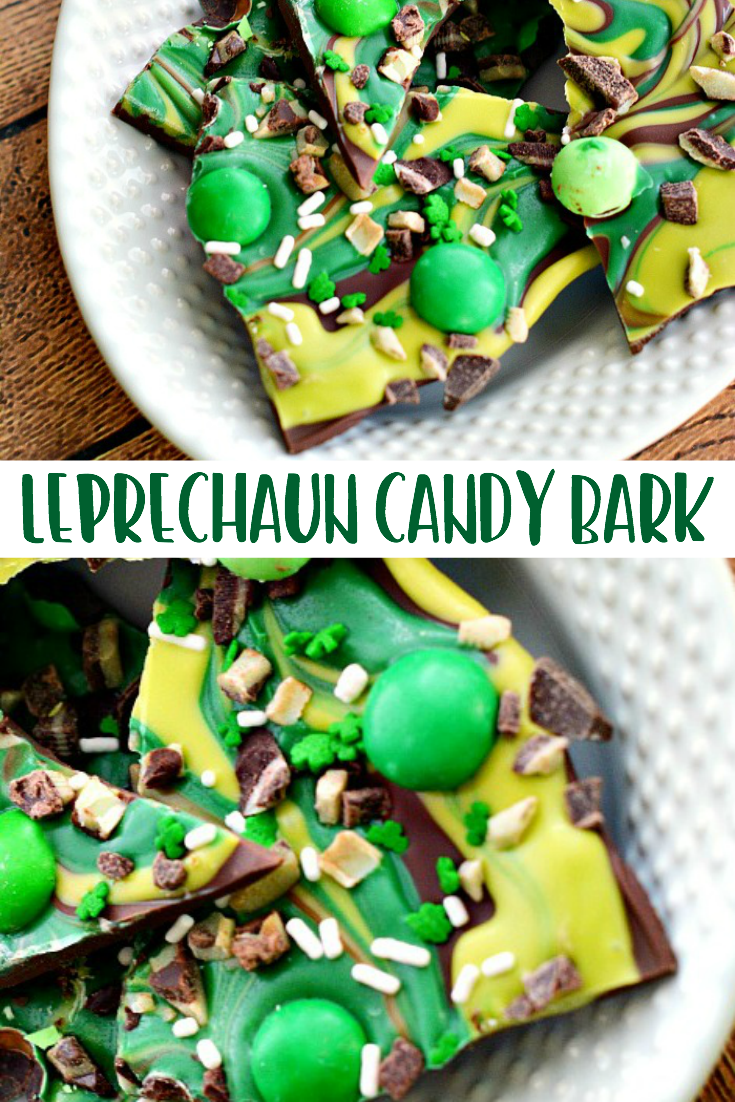 Oh, and don't forget to wear green on St. Patrick's Day. Who wants to be pinched?
Looking for more St. Patrick's Day inspired treats. I've got you covered.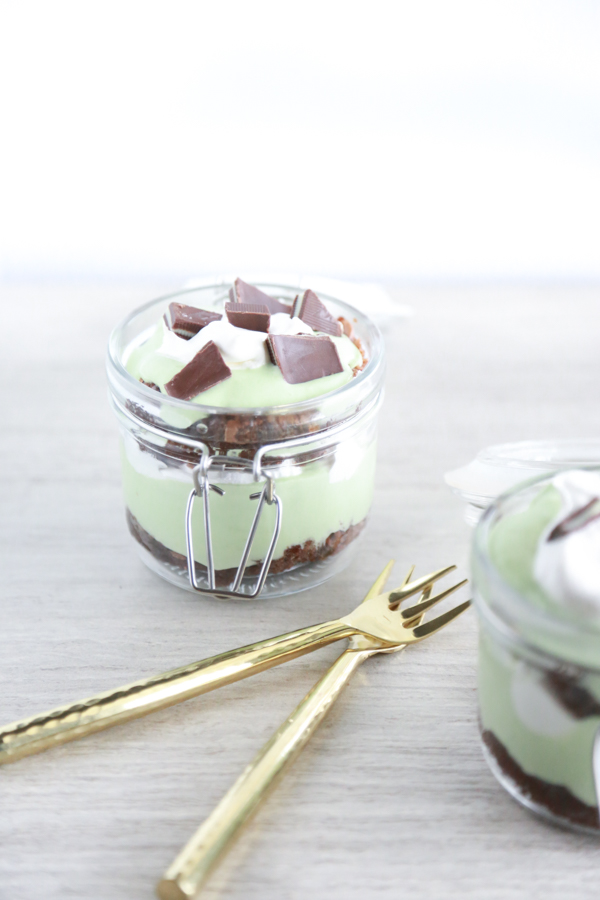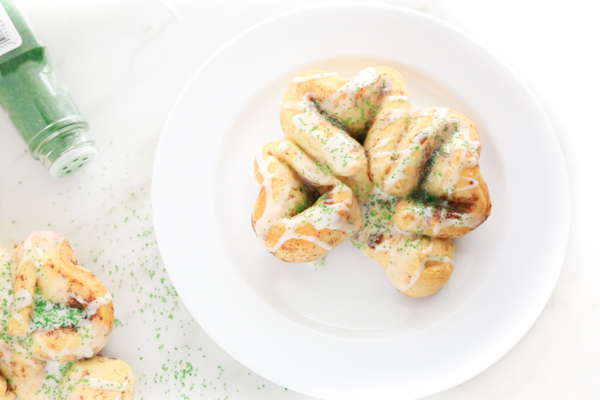 If you're in need of the ingredients to make this Leprechaun Candy Bark, shop Amazon. Remember, free shipping with Amazon Prime. Sign up and get your free 30-day trial.