As a Netgear Ambassador, occasionally I'm sent items to test out and review in my home. As a current fan of the Netgear Arlo Smart Home Security Camera System, I was really excited to get the Arlo Q Home Security Camera to review.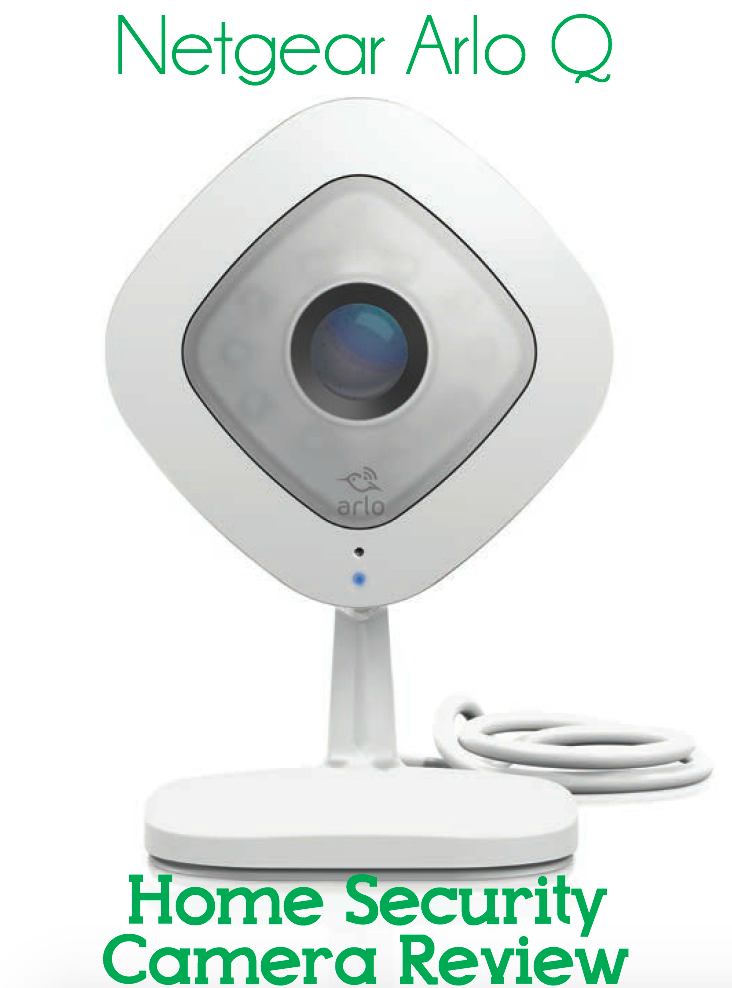 Arlo Q Home Security Camera Review
The Arlo Q is an AC-powered 1080p HD camera with audio and enhanced night vision. It makes it possible to see and hear everything that's happening at home in exceptional detail with high-definition 1080p video, night vision, and 2-way audio. And with instant noise and motion detection alerts, never miss a moment while you're away.
More Arlo Q Features
2 Way Audio: By using the microphone on your mobile device, you can communicate using the Arlo app. I see this coming in handy when my children are old enough to stay home alone and when the dog gets on the couch.
Night Vision: Even when it's dark out, you can see what's going on in your home thanks to night vision capabilities.
Wide Angles: Arlo Q uses an extra-wide 130-degree field of view to capture entire rooms from corner to corner which allows you to see it all without moving, panning, or zooming your cameras.
Alerts: Using the Arlo app, set up motion and noise alerts. If motion or noise is detected, you will be instantly notified. We were out of town recently and one of our smoke detectors started beeping. We immediately started receiving alerts, logged on to the app, and heard the beeping. While at first I was terrified it was something more, I was thankful I could check in to see it was only a low battery in the smoke alarm.
Free Cloud Recording: Enjoy seven days of free video storage (upgrade options are available). With continuous cloud recording (CVR), you can record and save every second (additional fees required).
Activity Zones: Have a problem area? You can set specific areas to watch for trouble.
Scheduling: Set automatic monitoring on your schedule, and change it easily as needed. Going on vacation, no problem. The app makes it easy to change monitoring options from anywhere.
Easy Setup: If I say it's easy, you know it's easy. All you need to do is plug in the Arlo Q, download the app, press Sync on the camera and scan the QR code. Super simple and super fast.
Instant Connectivity: All it takes is a couple of taps on your device to check in on your home (or business). If you have the Elite Plan, you can connect up to 15 Arlo Q cameras to the cloud.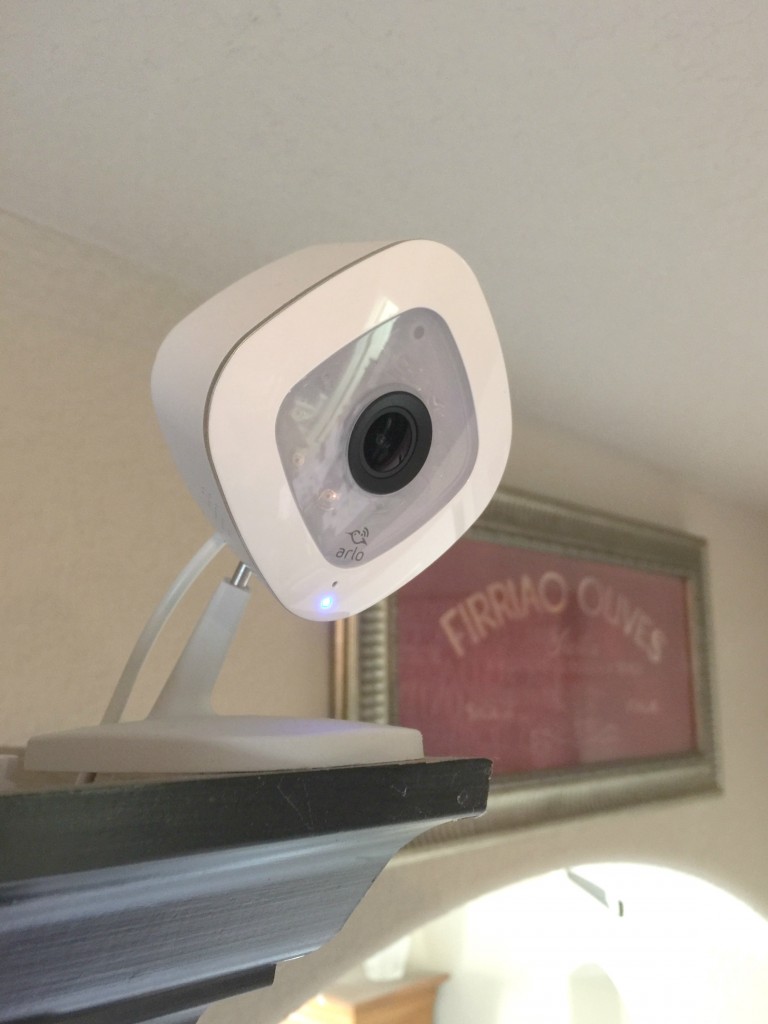 We only have one Arlo Q Camera, along with our other Arlo Smart Home Cameras. When logging in to the Arlo app I can see all three cameras. You can really see the difference in how much area the cameras cover and how clear the picture is.
And please excuse the mess. We just got back from vacation so we haven't fully unpacked. And in the last several days I've received several huge deliveries so there are boxes everywhere.
Overall I'm incredibly pleased with the Arlo Q. The camera itself does feel a bit filmsy compared to the other Arlo cameras, but it doesn't seem to be lacking in quality.
Buy: You can purchase the Arlo Q Home Security Camera System starting at $219.99.

Do you have cameras in your home?