We've been back from Disney World for a couple few weeks now and we're all talking about how we can't wait to go back. It was such a wonderful vacation and we are all wishing for just a few more moments of Disney magic. Although not nearly as magical as Disney World, this Mickey Mouse Pizza was pretty darn magical for my kiddos.
The other night I was in a rush to make dinner and I didn't prepare ahead of time (what's new?). We had to go workout, the kids were starving, and I didn't have a clue what to make. Since the kids love making homemade pizza, I figured we could do that. But as we were getting everything ready we were talking about our Disney World vacation and I had an idea to make Mickey Mouse Pizza. The kids were game and here's how they turned out.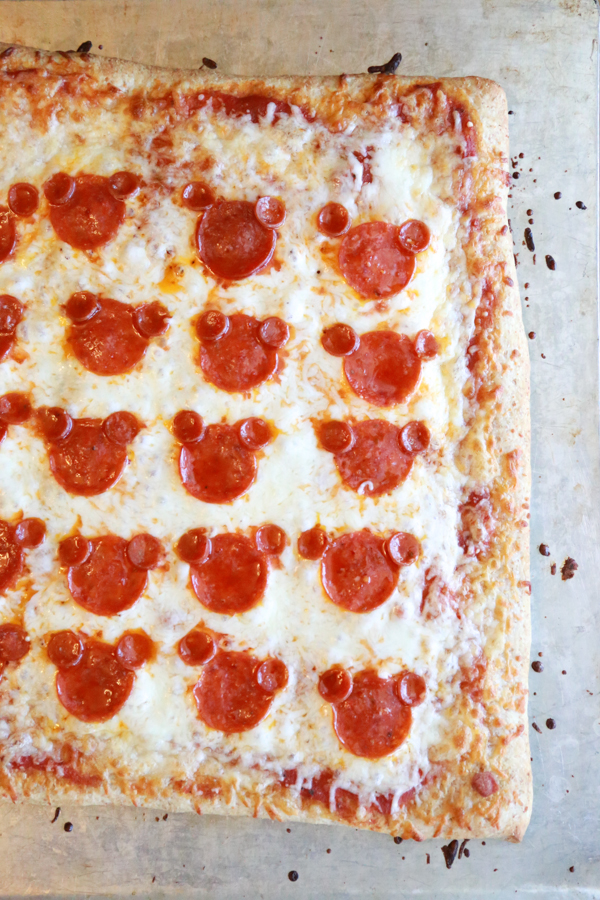 I love the way this Mickey Mouse Pizza turned out. The kids were pretty thrilled, especially since they helped prepare it. It's the perfect recipe for getting the kids to help out in the kitchen.
Mickey Mouse Pizza
Mickey Mouse Pizza
Bring the magic of Disney home with this delicious Mickey Mouse Pizza.
Author:
Crystal @ Simply Being Mommy
Ingredients
2 tubes ready to bake pizza dough
1 can (15 oz.) tomato sauce
¼ teaspoon garlic powder
¼ teaspoon dried parsley flakes
¼ teaspoon salt
¼ teaspoon onion powder
¼ teaspoon freshly ground black pepper
1 package (8 oz.) mozzarella cheese
1 package pepperoni slices
1 package mini pepperoni slices
Instructions
Preheat oven according to the directions for the ready to bake pizza dough. Spray two pizza pans with non-stick cooking spray. In a medium-sized bowl, combine tomato sauce, garlic powder, parsley flakes, salt, onion powder, and black pepper.
Roll pizza dough out on prepared pizza pans. Generously spread tomato sauce over dough making sure to leave some space around the edges for the "crust". Sprinkle half the bag of mozzarella cheese over one dough, and the other half of the mozzarella cheese over the other dough.
Top with the standard-sized pepperoni slices. Use two mini pepperoni slices per standard pepperoni slice as Mickey's ears.
Place in oven and cook according to the directions on the ready to bake pizza dough.
Remove from oven and serve.
I like to think of this recipe as a semi-homemade pizza recipe. By using the help of a ready to cook pizza dough, it dramatically cuts down on preparation time. Which is always good in my book. Some nights I just don't have time to create a from scratch meal.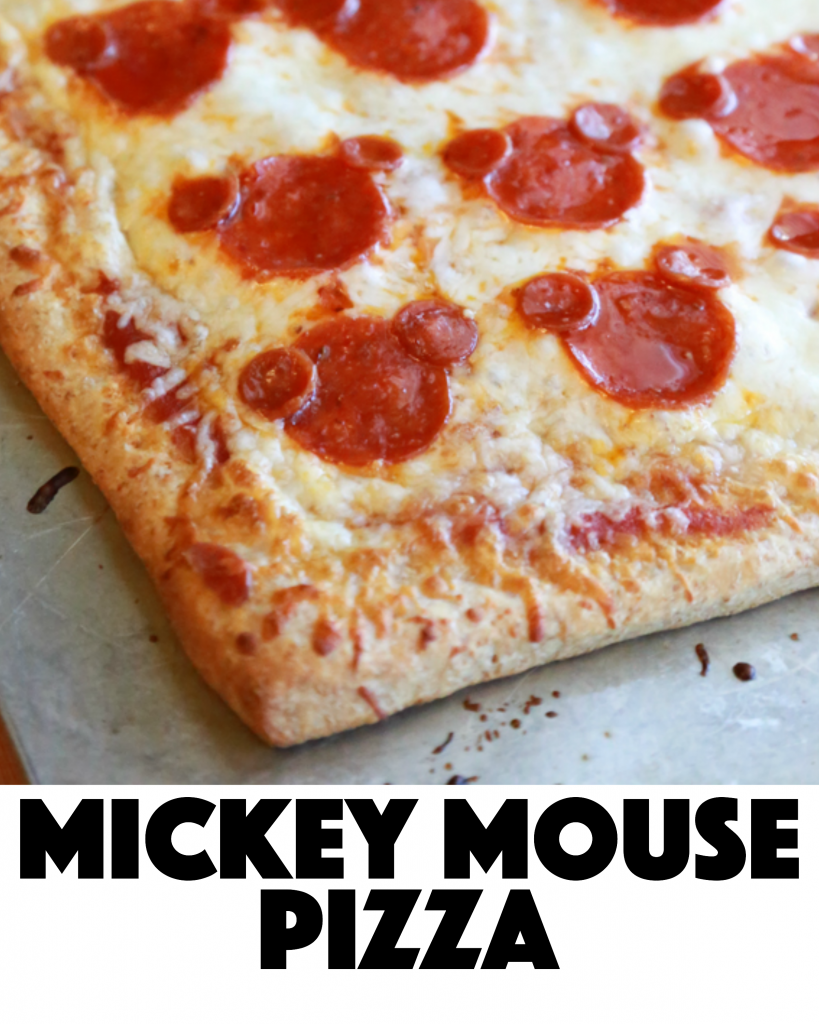 To make it even quicker, you could purchase a pizza sauce instead of making your own. But measuring out the ingredients is fun for the kiddos. My 7-year-old gets a kick of helping me with that.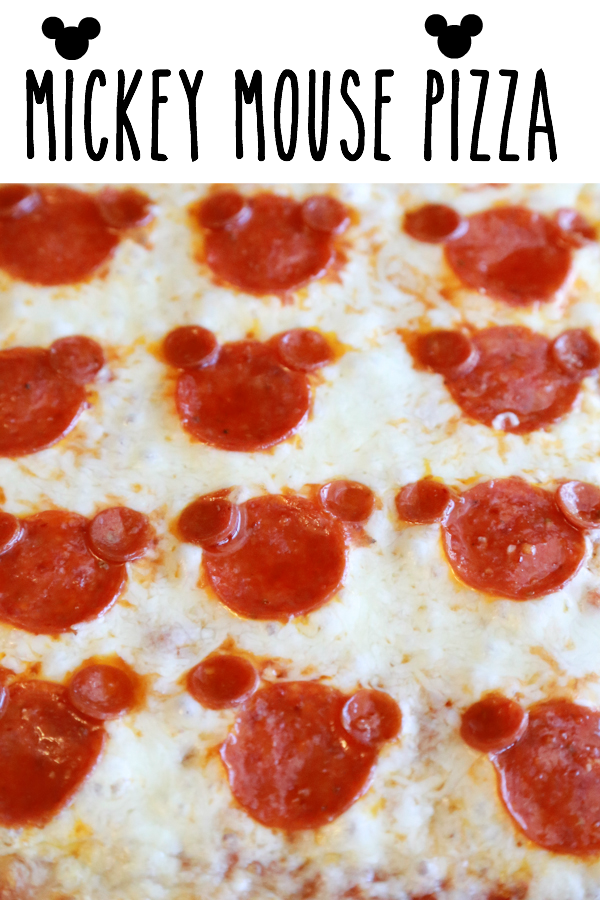 So there it is. Mickey Mouse Pizza, y'all.
Looking for more Mickey-inspired goodness, I've got you covered.