Man, it felt good to be back in LA for the Finding Dory Red Carpet Premiere. Iron Man 3 was the last red carpet I'd been on, y'all. It was way past due.
And it was as exhilarating as I remembered. Paparazzi, celebrities, camera flashes, reporters…it's all exciting and so much fun!
Finding Dory Red Carpet Premiere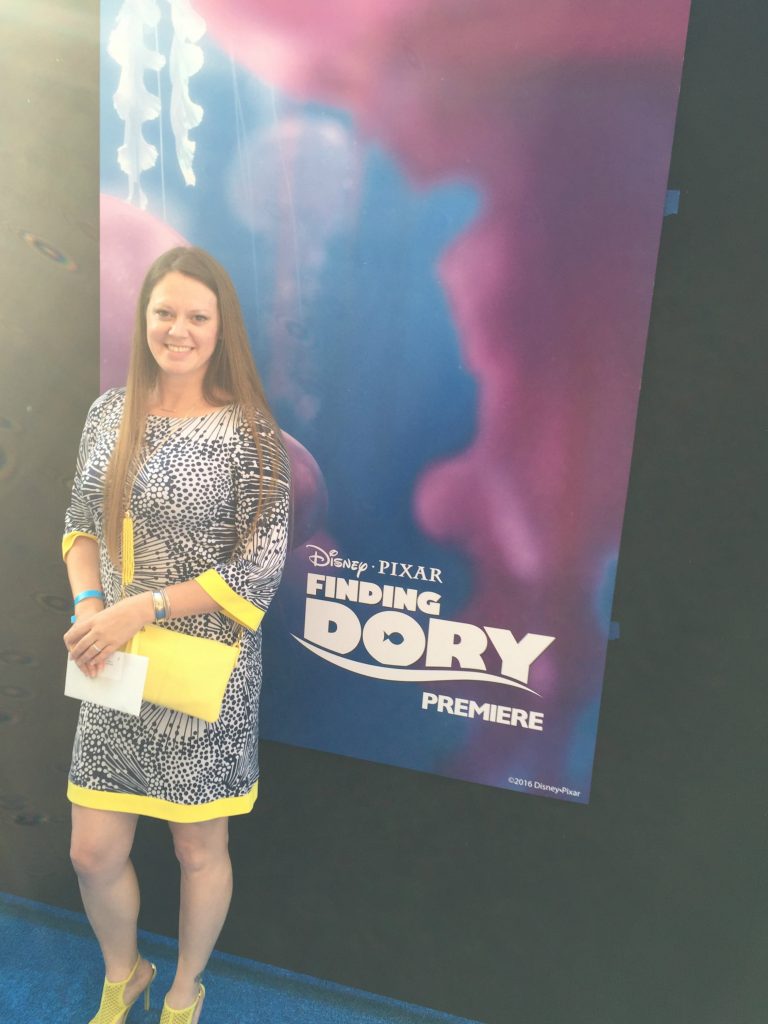 Being a work-at-home-mom, I don't have many opportunities to get dressed up. I love these red carpet experiences because it allows me to get out of my mom pants and into a pretty dress with fancy shoes.
And then you get experiences where you're literally feet away from celebrities like Ellen DeGeneres. True story, y'all. She was right there in front of me. This was a photo I was able to snap with my phone.
After walking the carpet and finding the way to our seats, we were able to watch the World Premiere of Finding Dory with many celebrities sitting in the same theater, just seats away. There really isn't anything like watching the premiere of a movie in the El Capitan Theater. That experience in itself is extraordinary.
After watching the premiere of a movie, there is usually a party where all attendees of the premiere are invited to eat, hang out, and enjoy the activities. The After Party is usually where you see many of the celebrities up close and personal. I'm not the kind to interrupt and ask for photos, but many are, and it's the perfect opportunity to get photos with your fave stars.
At the Finding Dory Red Carpet Premiere, there were fun photo opportunities, a live band, craft stations for the children, blow up obstacles courses, and more. I love that they make these parties perfect for the whole family.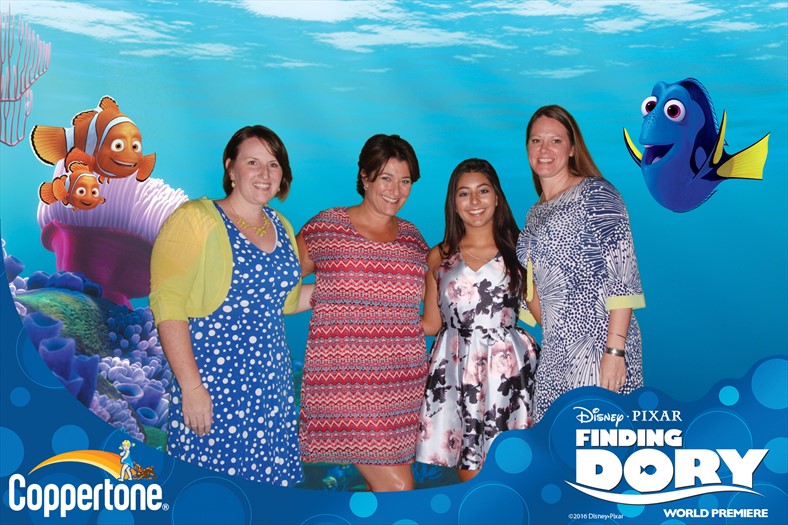 The whole Finding Dory Red Carpet Premiere experience was perfect in every way. Except for my feet after wearing those heels for five and a half hours.
I absolutely loved the movie and thought it was everything I hoped it would be. There was love, there was adventure, there was heartache, there was imperfection … but the movie … it was perfect.
Just when you think you have an idea of where the movie is headed, there's a new obstacle or adventure. Just when you think you've figured it out, you really haven't.
I'm not going to share the message of the movie because it would probably be a spoiler, but all I will say is that Finding Dory is definitely a must-see with the entire family. It arrives in theaters on June 17, 2016.