This is a partnered post. As always, all thoughts and opinions are my own. The new pancakes at Denny's are awesome, but don't take my word for it. Try them!

When I think about a hearty, delicious breakfast, I think of fluffy pancakes, slices of crispy bacon, and perfectly fried eggs.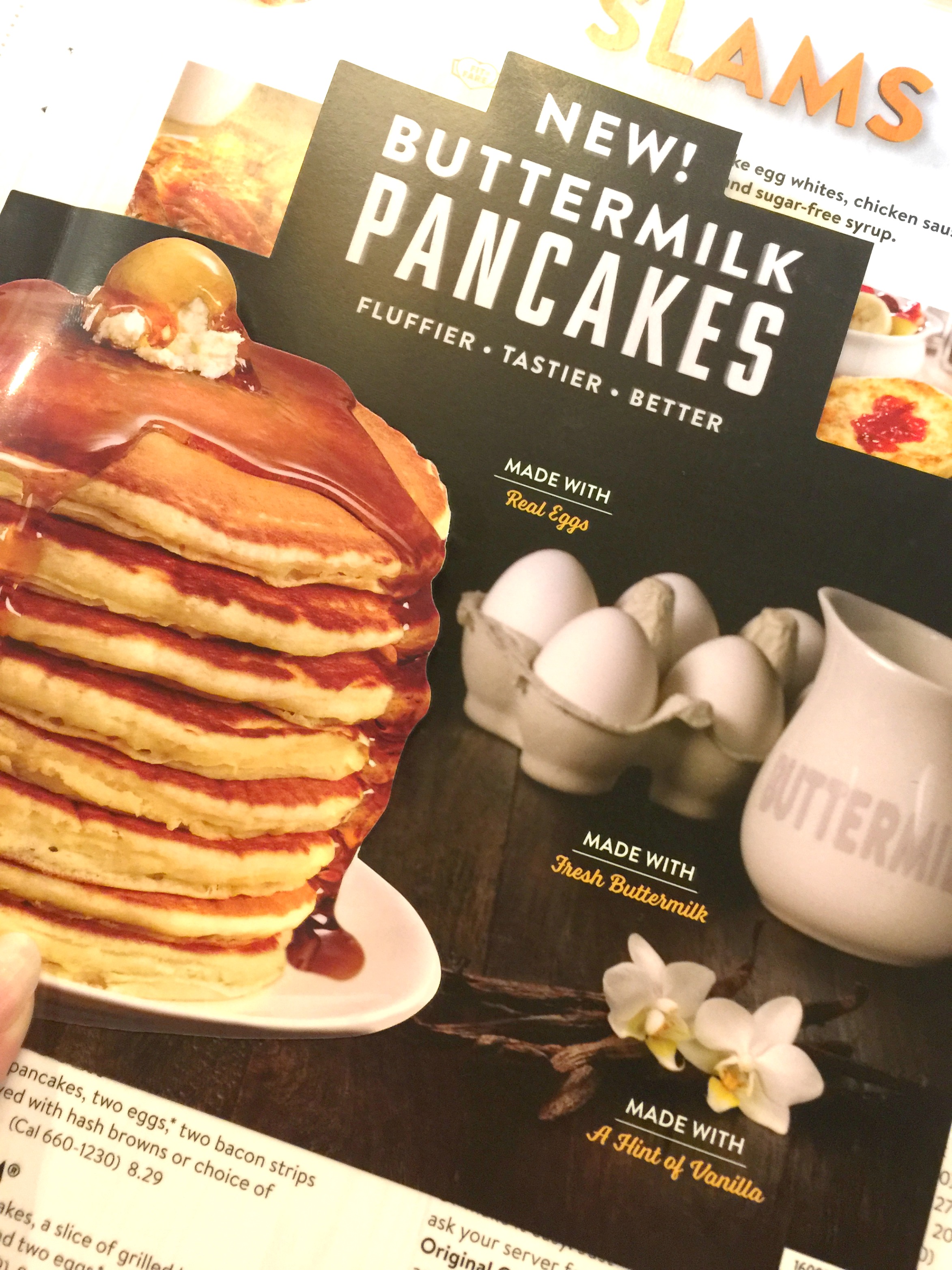 Denny's recently rolled out an all-new recipe that's so good, it might even be better than your own classic homemade creations. The new Buttermilk Pancakes are made with fresh ingredients, like real eggs, fresh buttermilk and a hint of vanilla. These fresh ingredients are all hand-mixed to order and bring distinctive flavors with a sweet and fluffy taste.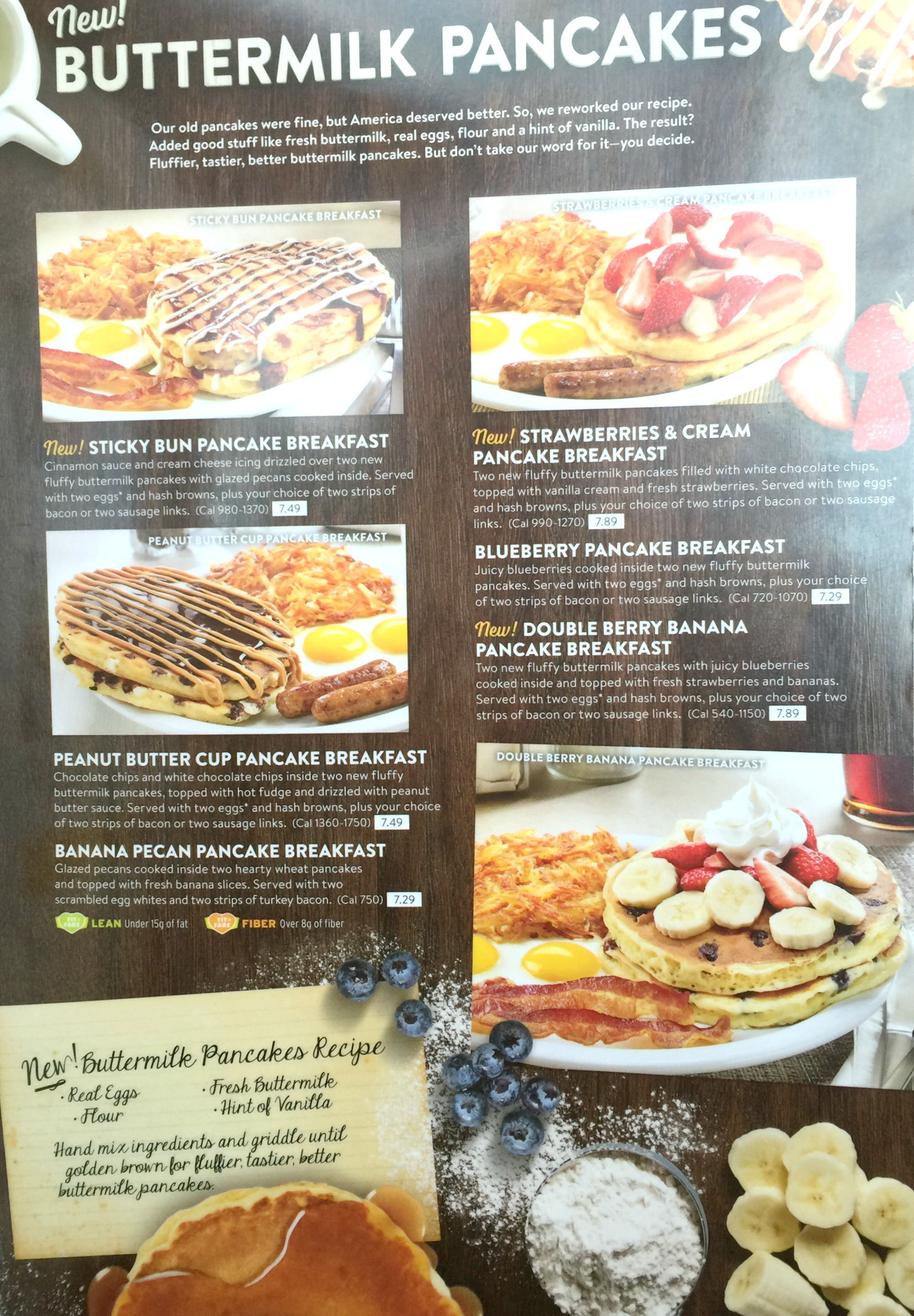 My family and I visited our local diner on a Tuesday (because kid's eat free) and we all tried the new pancakes at Denny's. We all had the same conclusion — they're so fluffy and so delicious!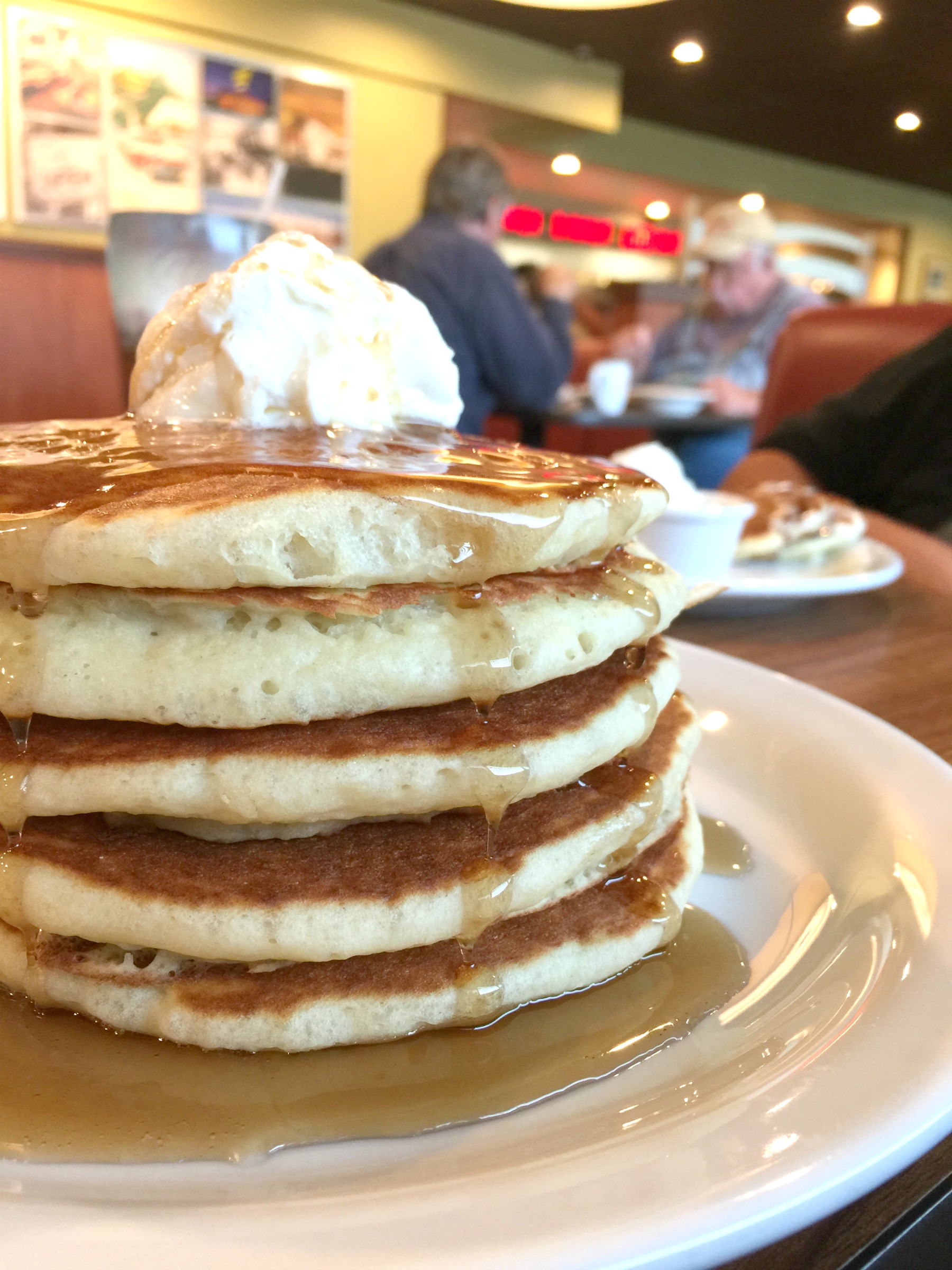 We ordered all you can eat pancakes (on the $4 menu!) and enjoyed them with some butter and syrup. Honestly, they didn't even need syrup or butter. I could really taste the vanilla and even mentioned to my husband that the new pancakes kind of tasted like a vanilla cupcake. The texture isn't that of a cupcake, but the flavor is similar.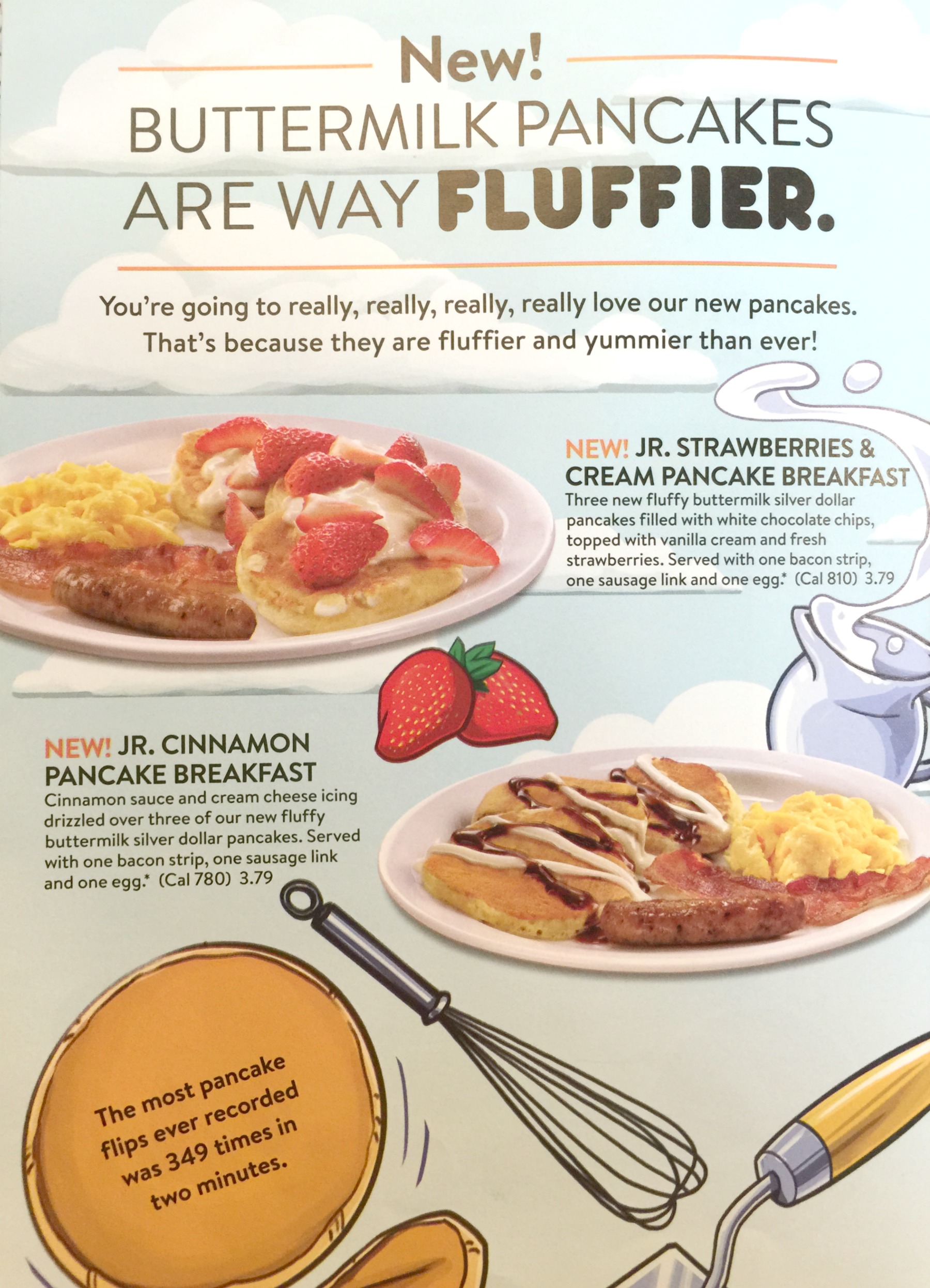 My children also enjoyed the new pancakes at Denny's off the kids menu. Both of my boys had the New Jr. Cinnamon Pancake Breakfast. They loved the cinnamon sauce and cream cheese icing drizzled over their three mini-sized fluffy pancakes. It's the perfect serving size for smaller appetites like my 8-year-old, but my 10-year-old could have eaten more. An extra egg probably would have been perfect.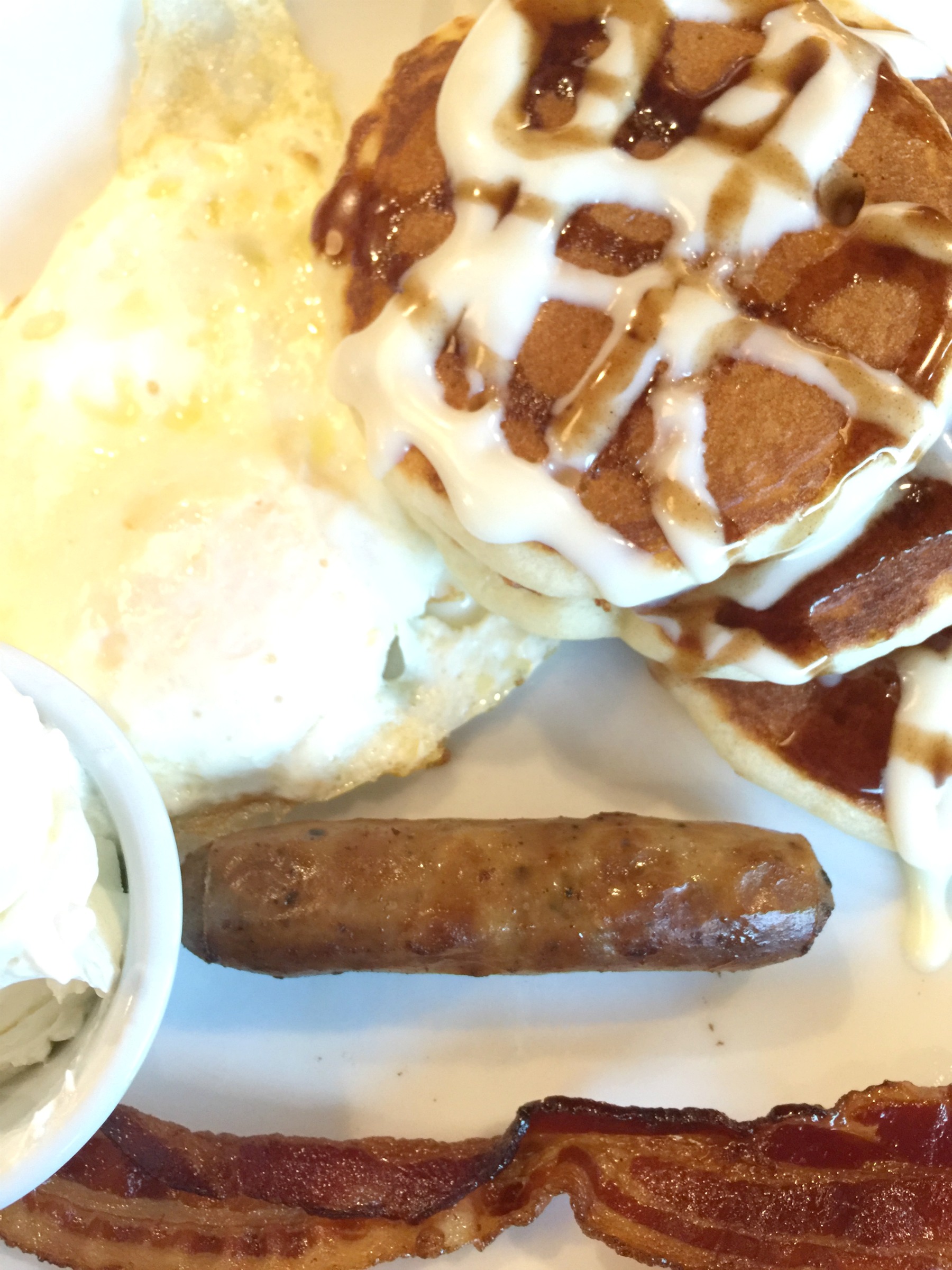 The delicious new pancakes with 50 percent more fluffy goodness are featured throughout the extensive menu options for breakfast, lunch, and dinner. And for a limited time, you can enjoy four sweet flavors – Sticky Bun Pancake Breakfast, Strawberries & Cream Pancake Breakfast, Double Berry Banana Pancake Breakfast, and Peanut Butter Cup Pancake Breakfast.
Denny's new pancakes are available all day, every day at breakfast, lunch, dinner and late-night. Have you tried them yet?