October is all about the pumpkin around here and November is all about the apple. So, apple recipes it is y'all. Yesterday I shared a Caramel Apple Cupcakes recipe and today it's all about this Cinnamon Caramel Apple Cobbler.
Oh my yum. Talk about a dessert perfect for fall!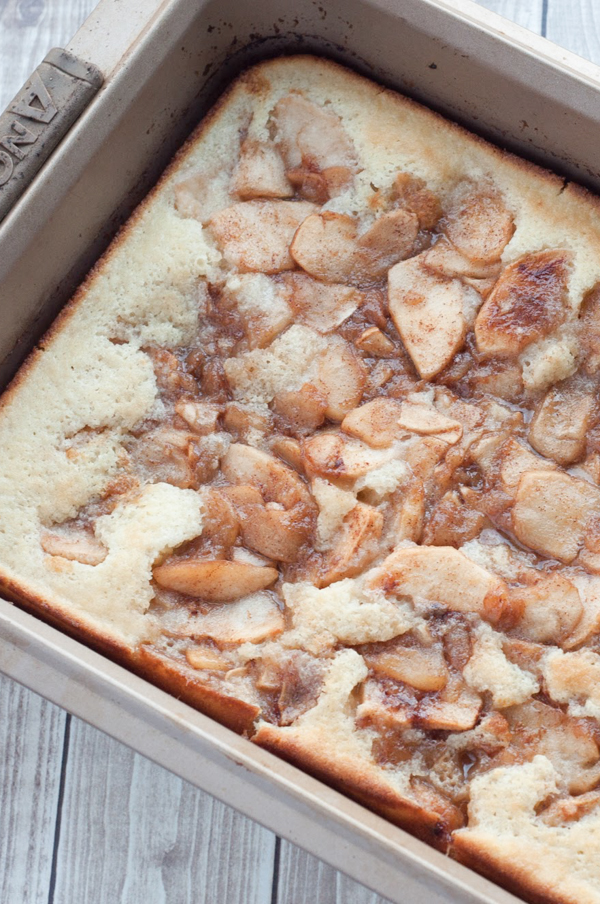 Y'all, I love apples any way you want to serve them. But warm apples are my absolute favorite. To me it seems that the apples release more flavor when they're served warm, but maybe it's just me and my wild imagination.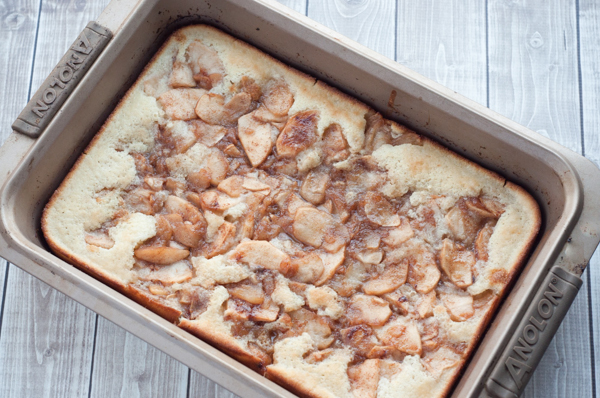 The rustic look of this Cinnamon Caramel Apple Cobbler is part of its charm. I love fancy, schmancy desserts, but I also love desserts that have that rustic, thrown together look.
Doesn't this Thanksgiving Apple Cobbler look delicious?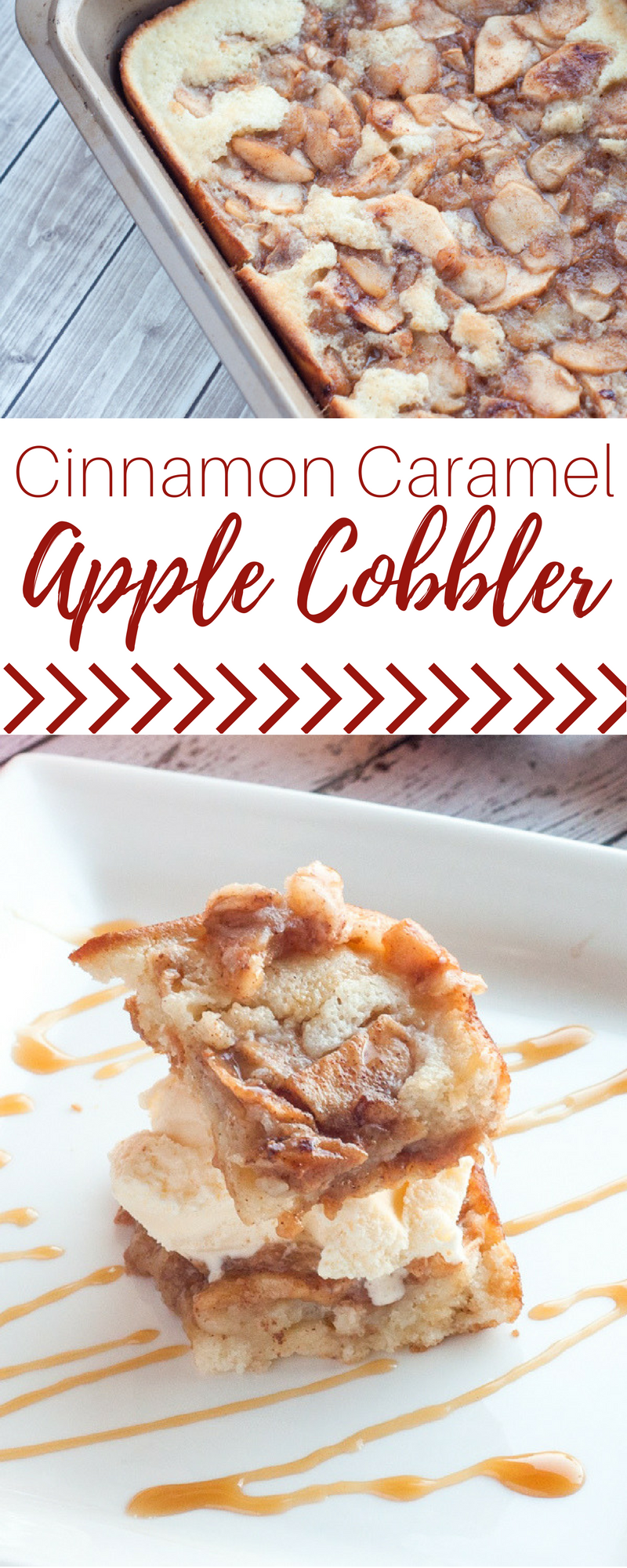 And just in case you're wondering — one piece just isn't enough — you'll have to go back for seconds.
Cinnamon Caramel Apple Cobbler Recipe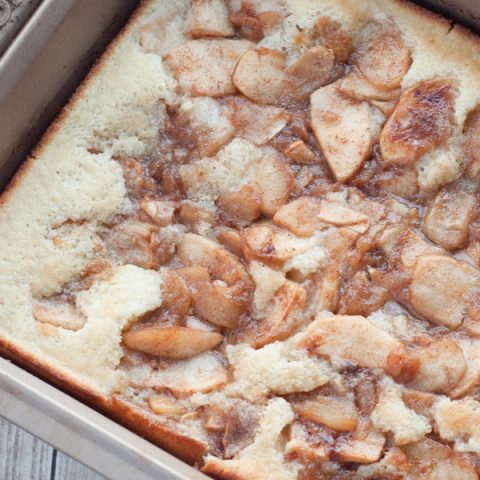 Cinnamon Caramel Apple Cobbler
This rustic Cinnamon Caramel Apple Cobbler makes a great Thanksgiving dessert.
Ingredients
Apples:
6 apples, peeled and thinly sliced (I used Macintosh)
2 teaspoons cinnamon
2 tablespoons sugar
1 tablespoon unsalted butter
1 cup + extra for serving Ghirardelli Caramel Sauce
Cobbler:
1 cup all-purpose flour
1 cup granulated sugar
2 teaspoons baking powder
1/4 teaspoon salt
1 stick unsalted butter, melted
1 cup milk
2 teaspoons vanilla extract
Instructions
Preheat oven to 400 degrees; Place a 13" x 9" baking pan nearby.
Mix apple slices, 1 tablespoon unsalted butter, cinnamon and 2 tablespoons sugar in a large sauce pan over medium heat. Cook the apples until they are soft, stirring regularly, about 10 minutes or so. Meanwhile, pour the 1/2 cup (1 stick) melted butter into the baking dish.
In a large bowl, combine 1 cup flour, 1 cup sugar, 2 teaspoons baking powder, and 1/4 teaspoon salt. Stir in milk and vanilla extract. Pour the mixture over the butter and stir in gently.
Add 1 cup caramel sauce to the apples and gently stir, then pour the apple mixture over the batter. Bake for 18 to 24 minutes or until the edges are golden brown. Serve warm with caramel sauce.
Notes
If you don't have Ghirardelli Caramel Sauce, you can use any caramel sauce, except Torani, because it is too thin.
This Cinnamon Caramel Apple Cobbler recipe is so easy to make that you really have no excuse not to try it. Much like the Caramel Apple Cupcakes, the apples are the star of the show, as it should be.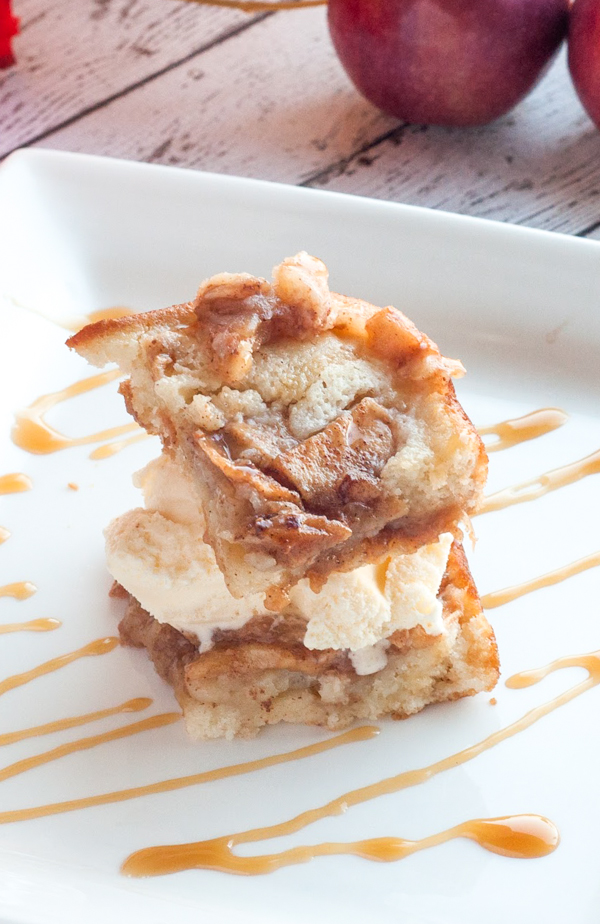 Serve it as is or serve it with a scoop of vanilla ice cream. Either way, it'll be delicious! And if you're feeling adventurous and have a little extra time on your hands, make the Caramel Apple Cupcakes I shared yesterday. It'll just be an apple feast at your house like it's been at my house!