This is a partnered post with Mirum Shopper. As always, all thoughts and opinions are my own.
It's been a week that I've been using Knock Out! Eraser Pads around the house. I've used it on doors, painted walls, and the bathtub. See my Knock Out! eraser pad results below!

To be completely honest, I didn't expect the Knock Out! eraser pads to hold up to the claims of no crumbling. But even after scrubbing multiple surfaces, some smooth some not, you can see how the eraser pad is still holding up.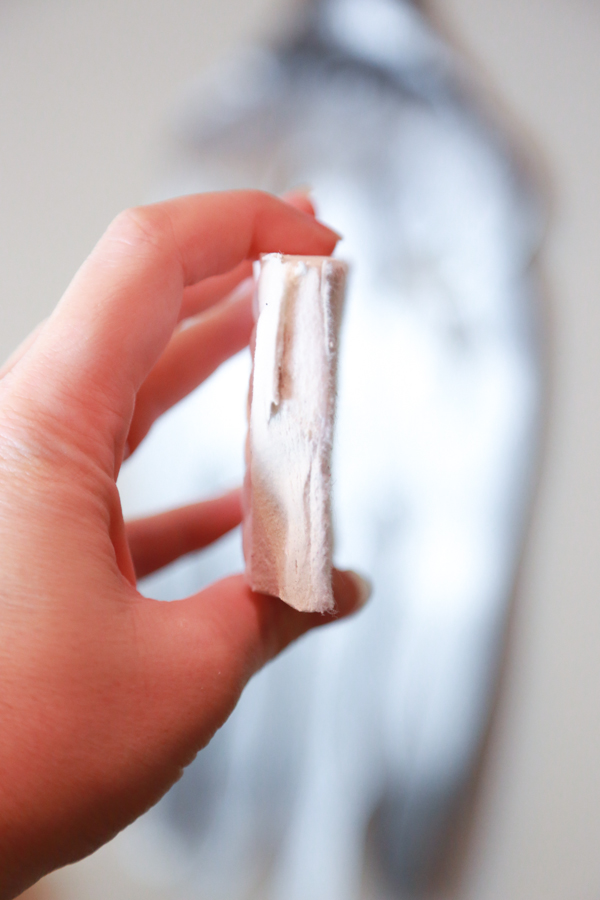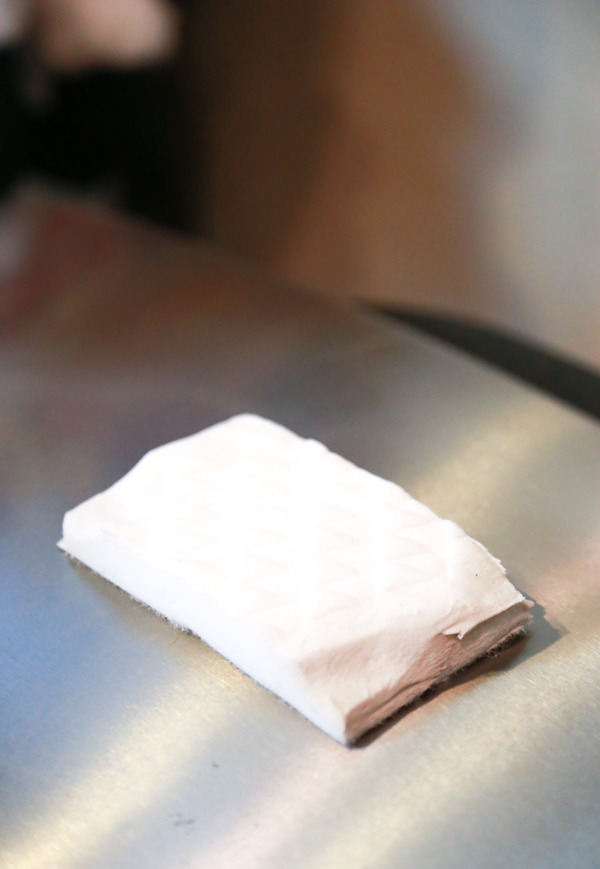 The package claims that Knock Out! eraser pads are 300% stronger and after using it throughout my home for an entire week, scrubbing multiple types of surfaces, I have to agree that they are. Somehow, after really putting it to the test, the Knock Out! eraser pad is still in one piece. It may be a little misshaped because of the pressure I applied while scrubbing to try to get it to crumble, but as you can see, still in one piece.
Knock Out! eraser pads are triple compressed, which means three times the material, making them last longer. They also feature an innovative backing that keeps the pad together to prevent finger push-through.
Less crumbling means fewer purchases!
This past weekend I hosted a party for a brand in my home and to prepare I wanted to make sure everything was clean and tidy. I had to get dirt off the doors, scuff marks off the walls, and grime off the bathtub.
We have our trash can in the kitchen close to a wall. When the kids throw things away, they push the foot pedal to open the lid, which makes the trash can slide backwards into the wall leaving scuff marks.
Knock Out! Eraser Pad Results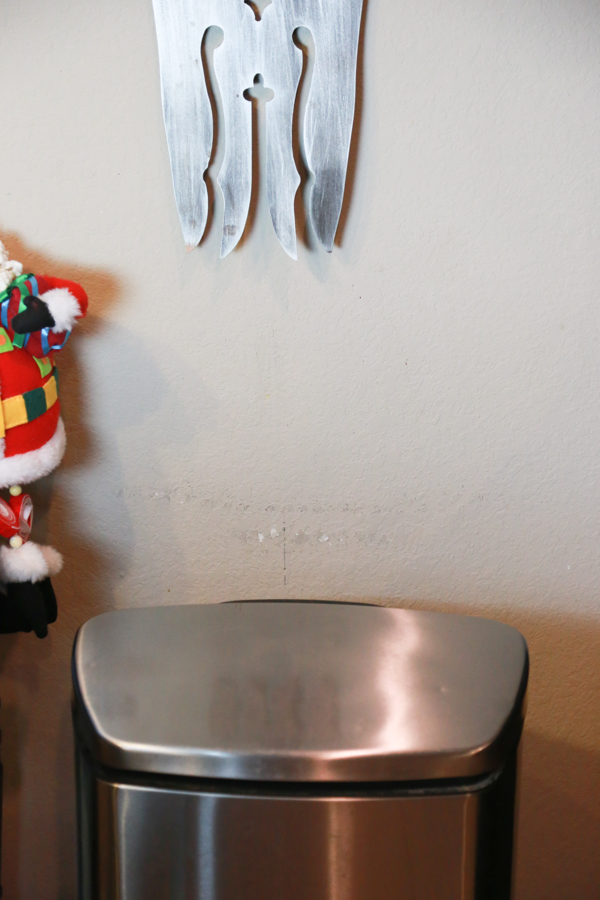 You can see some parts where it has rubbed so much that the paint is gone and the sheetrock is showing through. I used the Knock Out! eraser pad on half of the wall to show a before and after.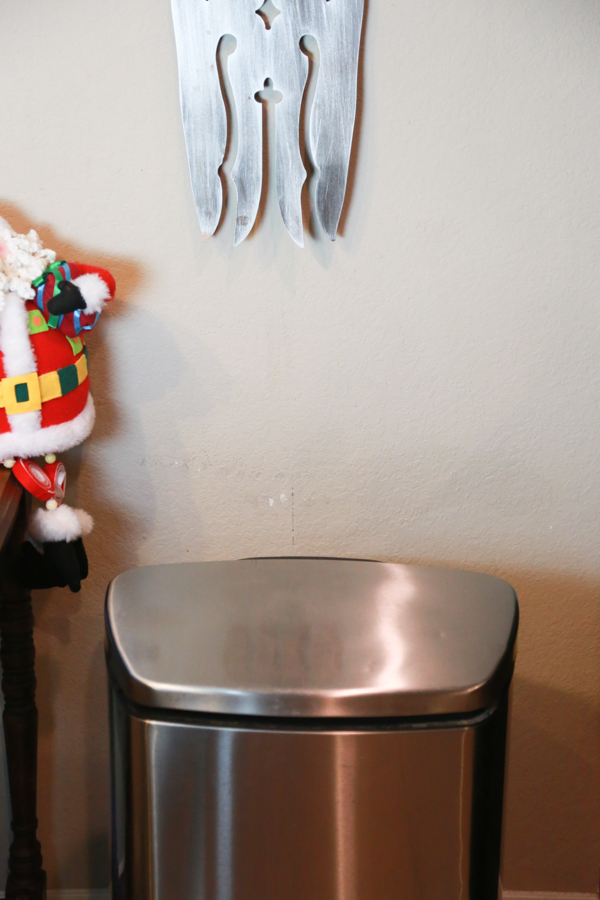 The line on the wall divides the before (on the left) and the after (on the right). The wall is still a little damp on the right but you can definitely see the difference.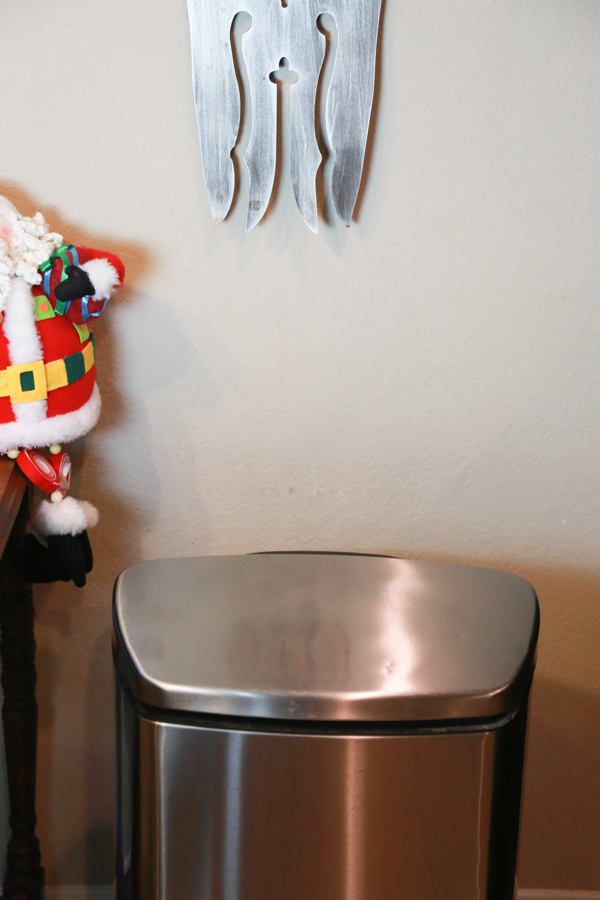 And here is an after with both sides scrubbed. The sheetrock is still a little damp on the left side, but it's such a huge improvement, right?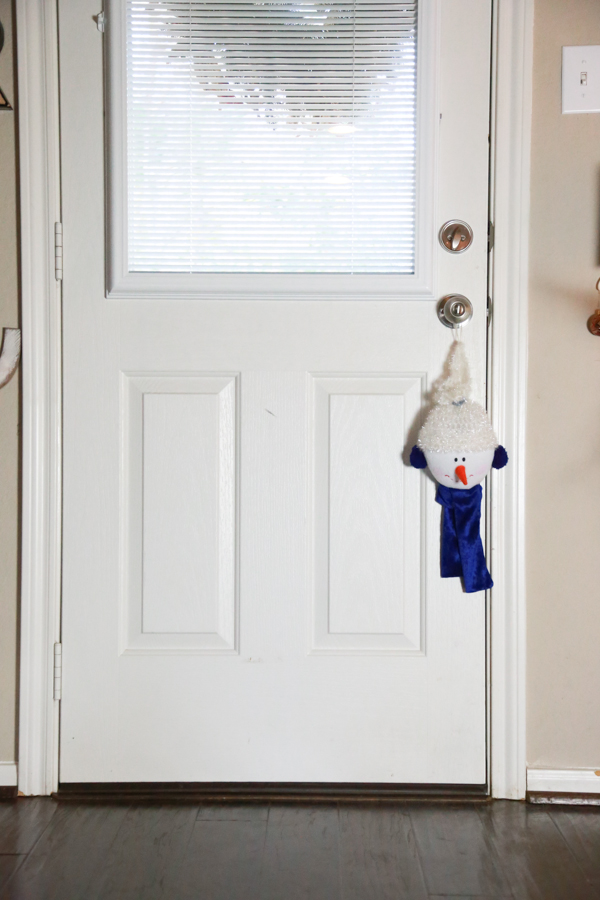 I showed you a painted surface and now I want to show you a hard, smooth surface. My door had some scuff marks, dirt along the sides and bottom, and just needed a good wipe down.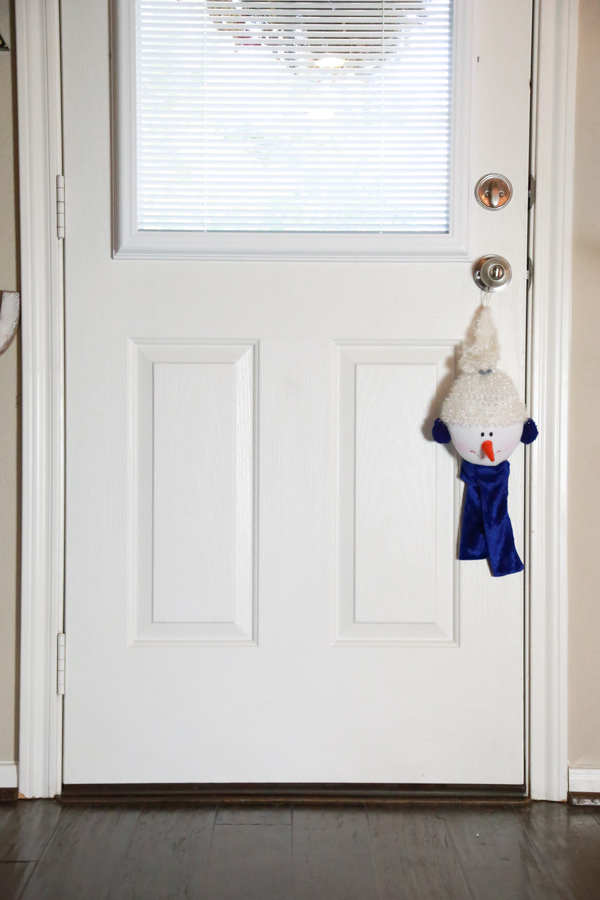 I'm truly impressed with these Knock Out! eraser pad results.
Knock Out! eraser pads have a smooth side and rough side depending on the job at hand. The best part is, they work with water alone. There is no need for chemicals.
I have found that I get the best result by applying less pressure when rubbing. I tried it on different surfaces and my results were the same each time. By applying more pressure I felt like I was inhibiting the eraser pad from working correctly. So in this case, less is more.
Find a Dollar General near you to purchase Knock Out! eraser pads!
And since I'm in the holiday spirit, I have a giveaway for a $25 Dollar General gift card! Entering is easy. Tweet a challenge by sharing the toughest messes you would use Knock Out! on with the hashtag #KnockOutTough for a chance to win.