It's a world of laughter, a world of tears. A world of hope and a world of fears. It's a world of 20 years of it's a small world holiday ride at Disneyland! During the Disneyland Holidays celebrations, guests can take the merriest cruise around the world to see the world's children dressed in their holiday best.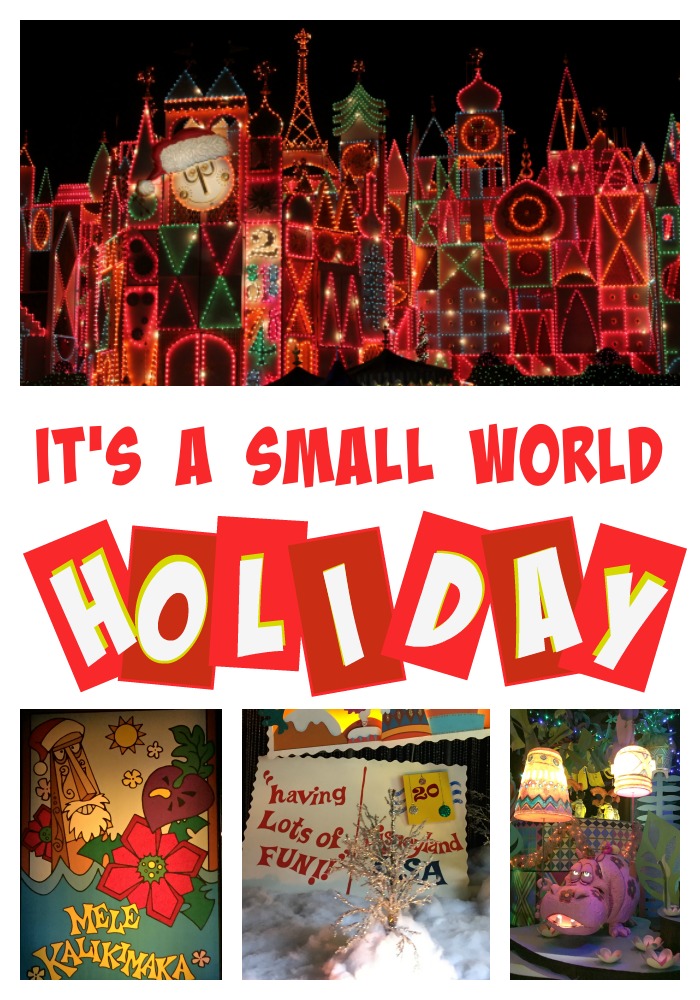 For the 20th anniversary presentation of it's a small world holiday ride, be on the lookout for hidden 20's. If you're a fan of looking for Hidden Mickeys, you'll love this special experience. Although they're glittery, you'll have to keep your eyes peeled for those hidden 20's. We found some on ornaments and on signs during the ride.
Over 400,000 lights illuminate the iconic attraction's outdoor plaza making everything feel merry and bright. I was able to watch the official lighting ceremony as the resort kicked off the holiday season. It fills your heart with wonder and awe to see what took Disney magic makers over a month to decorate.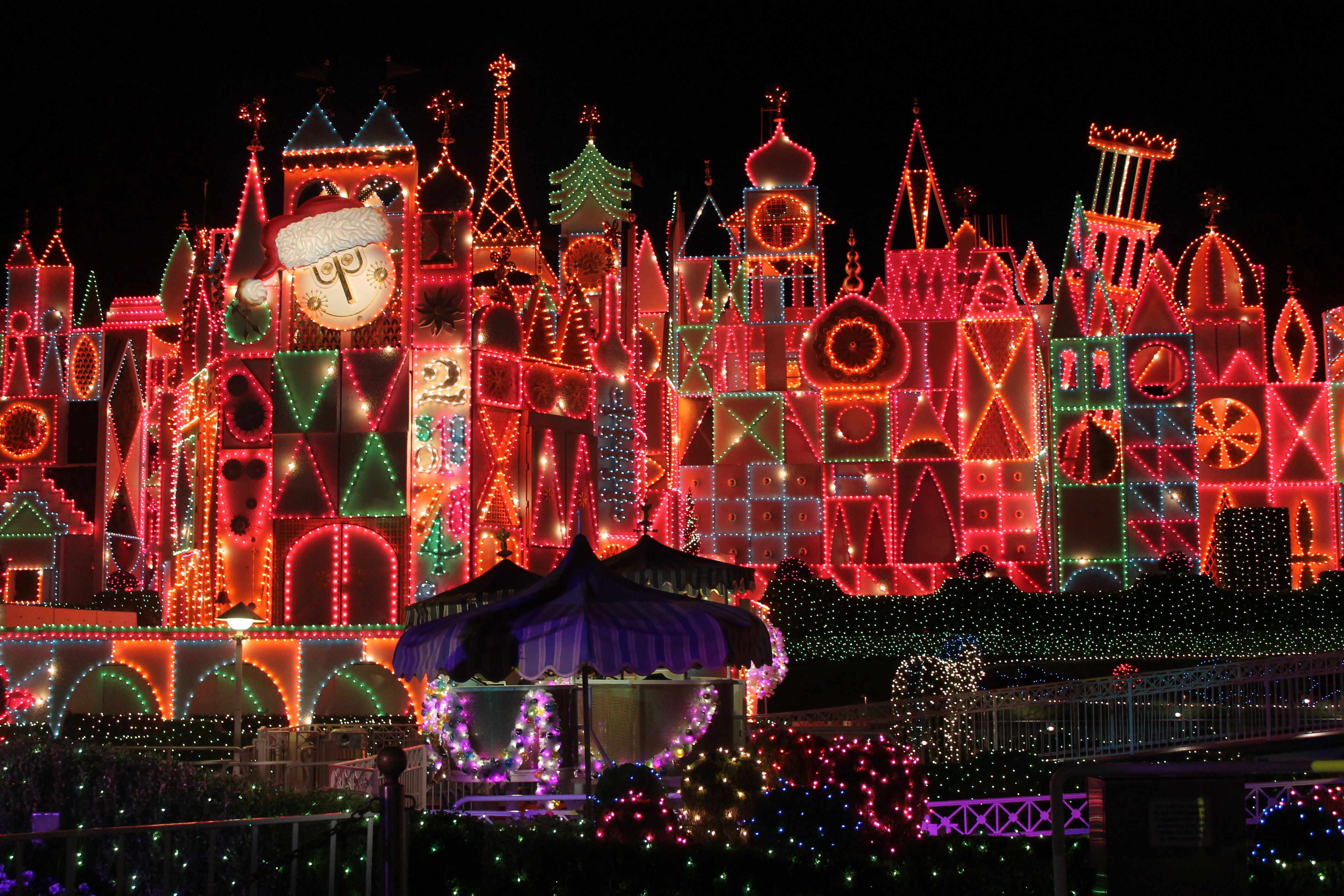 All throughout the day, the clock face gets into the spirit with a festive Santa hat. As you set sail, you'll notice the scenes within have also been made merry. The 10 indoor scenes feature locations around the world, and with the holiday overlay there's a special peek at the unique holiday traditions. In honor of the variety of celebrations, the animatronic children sing in their native language. It's a great complement to the Festival of Holidays, a culinary celebration of the world's holidays.
Speaking of singing, you'll enjoy the iconic song written by the Sherman brothers weaved together with holiday favorites, "Jingle Bells" and "Deck the Halls."
Where the outside facade is filled with bright color, you'll note that the indoor seems to glitter and shimmer with white throughout. Nowhere glistens more than the final scene, complete with a 14-foot-tall snowman wishing us all "Happy Holidays."

In addition to the it's a small world Holiday ride, many other rides and attractions have been transformed for the holiday season. Don't miss the Jingle Cruise, Haunted Mansion Holiday, and Sleeping Beauty's Winter Castle.
For 20 years, the holiday overlay of "it's a small world" has brought even more cheer to guests. Make sure you set sail this holiday season.