These super cute I Chews You Valentine printables are so cute, yet so easy to make.
With Valentine's Day just a couple weeks away, I've been in prep mode. Since we will be busy with Disney the first part of February, I wanted to go ahead and get all the Valentine's Day things taken care of so I'm not rushing around at the last minute. And not to toot my own horn or anything, but I'm pretty happy with how things are coming along. First up are these I Chews You Valentine printables!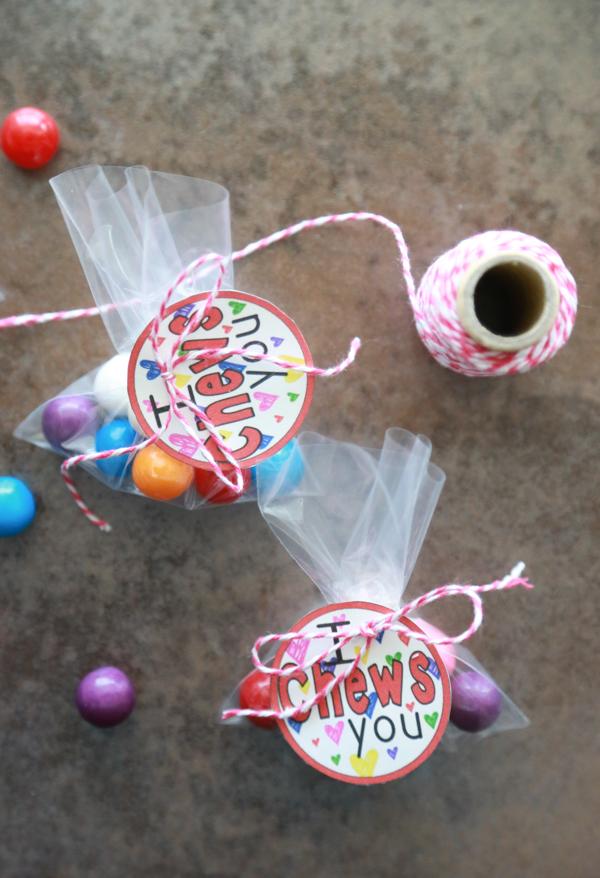 These little I Chews You Valentine printables are super simple to put together and don't require a bunch of different supplies. You can print the free printables so you save time by not having to design your own. There are also three different styles to choose from.
I Chews You Valentine Printables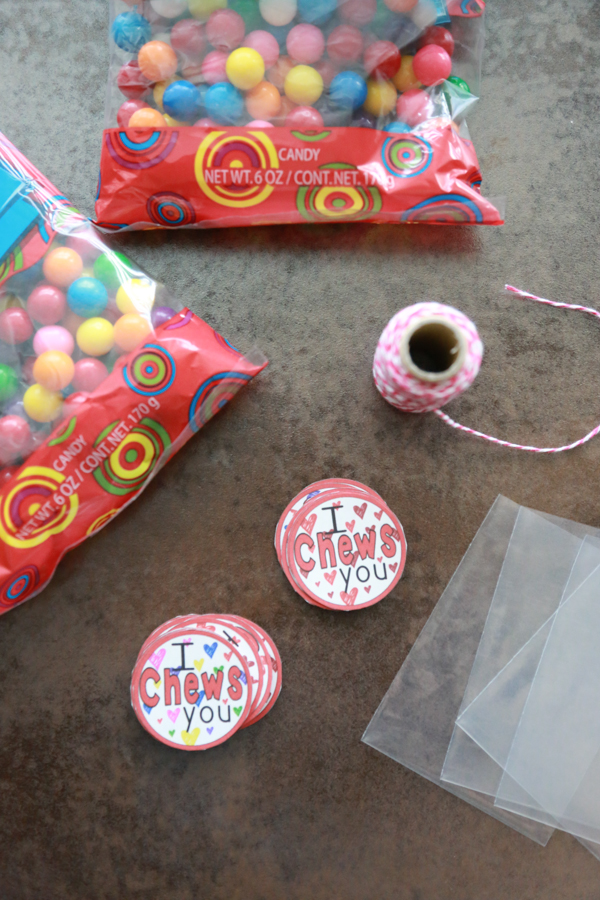 Materials:

GumballsGet it now!
Party BagsGet it now!
Baker's TwineGet it now!
White CardstockGet it now!
ScissorsGet it now!
Hole PunchGet it now!
Instructions:
Place 10 gumballs into each bag. The 6oz bags I purchased was enough to fill 11 treat bags.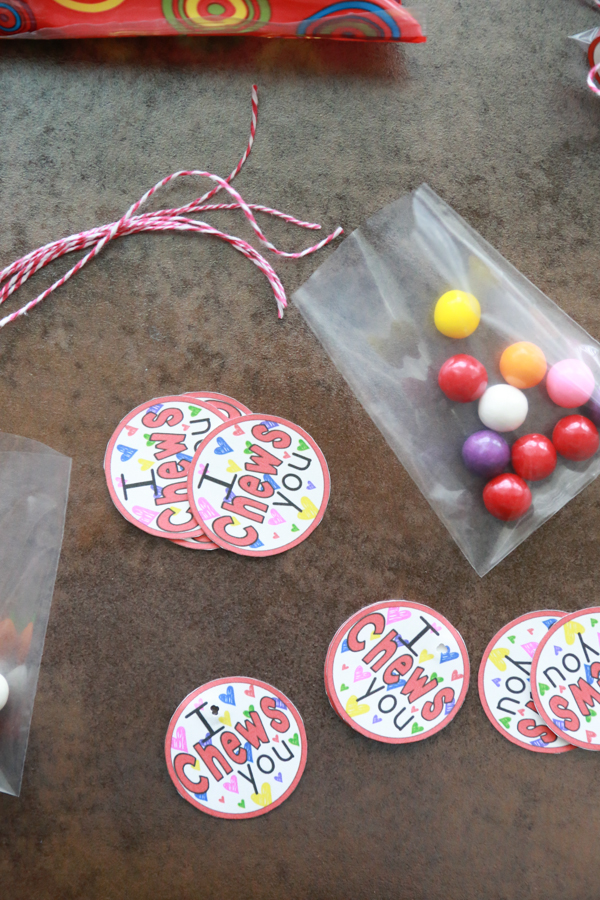 Tie a piece of bakers twine tightly around the bag. Try to get the knot as close to the gumballs as possible so that some of the bag bunches up from the top.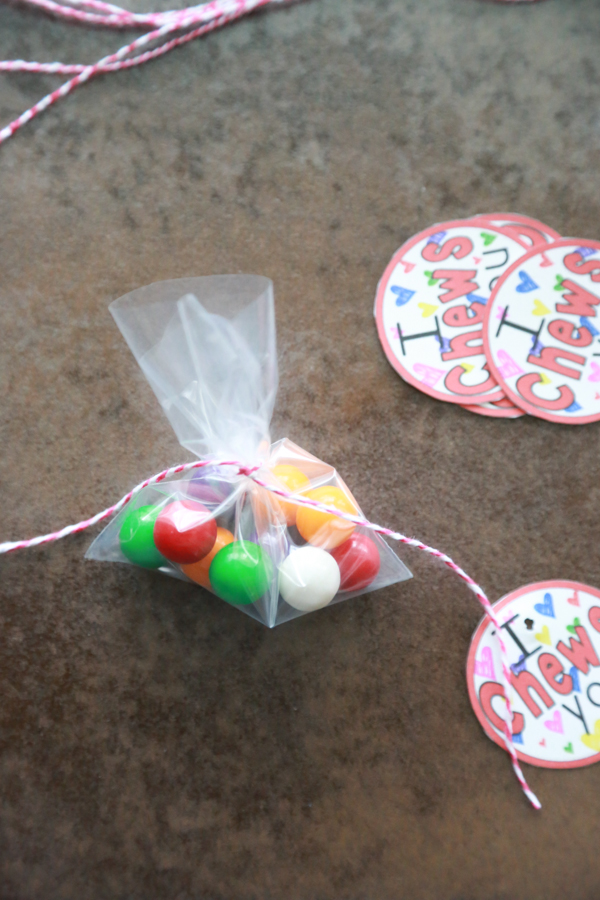 Take the small hole punch and punch a hole in the top of the printable. Thread the twine through the printable.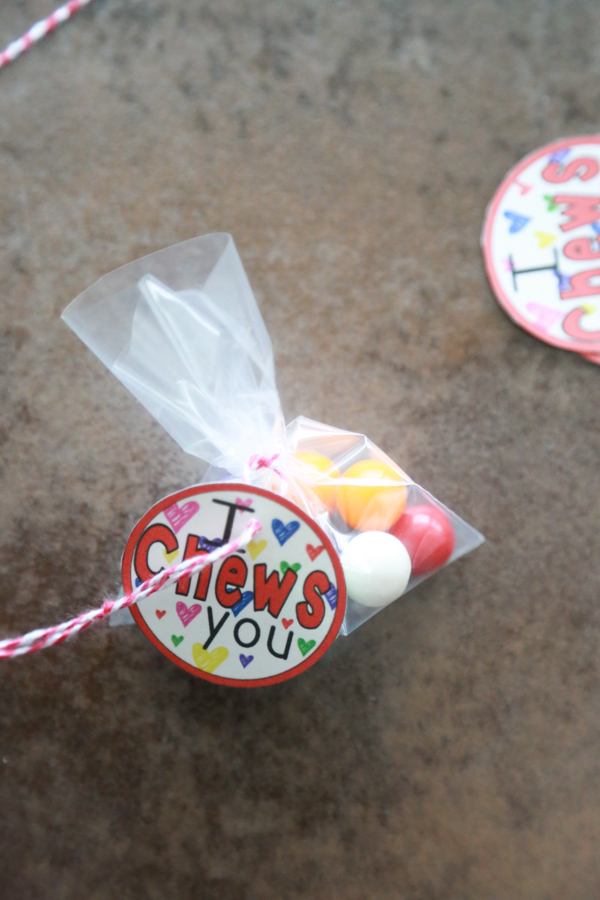 You may need to punch two small holes right next to each other if your twine is thicker, like mine was. Once the twine has been threaded through the printable, tie the twine in a bow.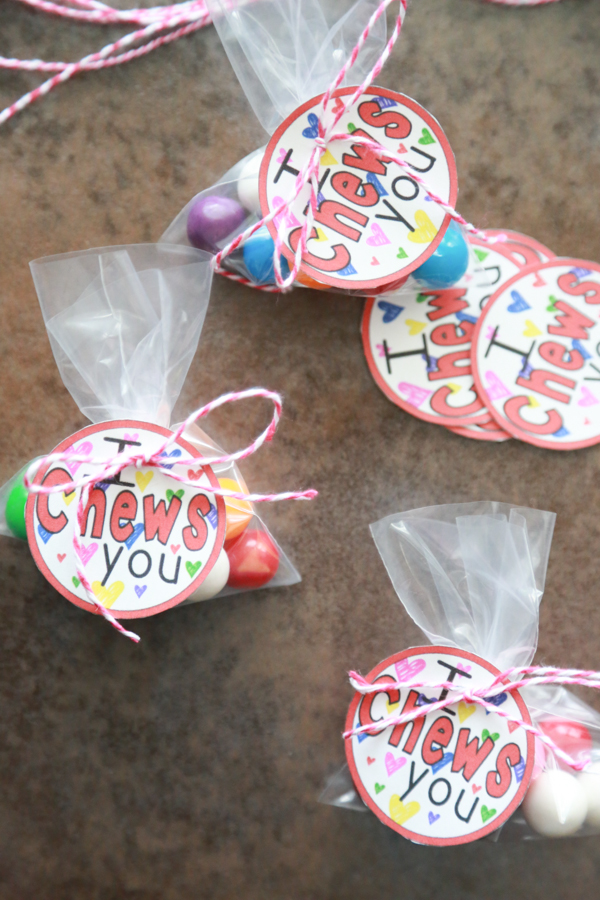 And voila! Super simple, right?
If your child will be taking the I Chews You Valentine printables to school, just have them write their name on the back, or you could print out some labels with their name (that's what I did). Either way you decide to go, it'll still be cute!


Looking for more Valentine's Day printables? Check out this post:
Easy Valentine's Day Bubble Favors + Printable